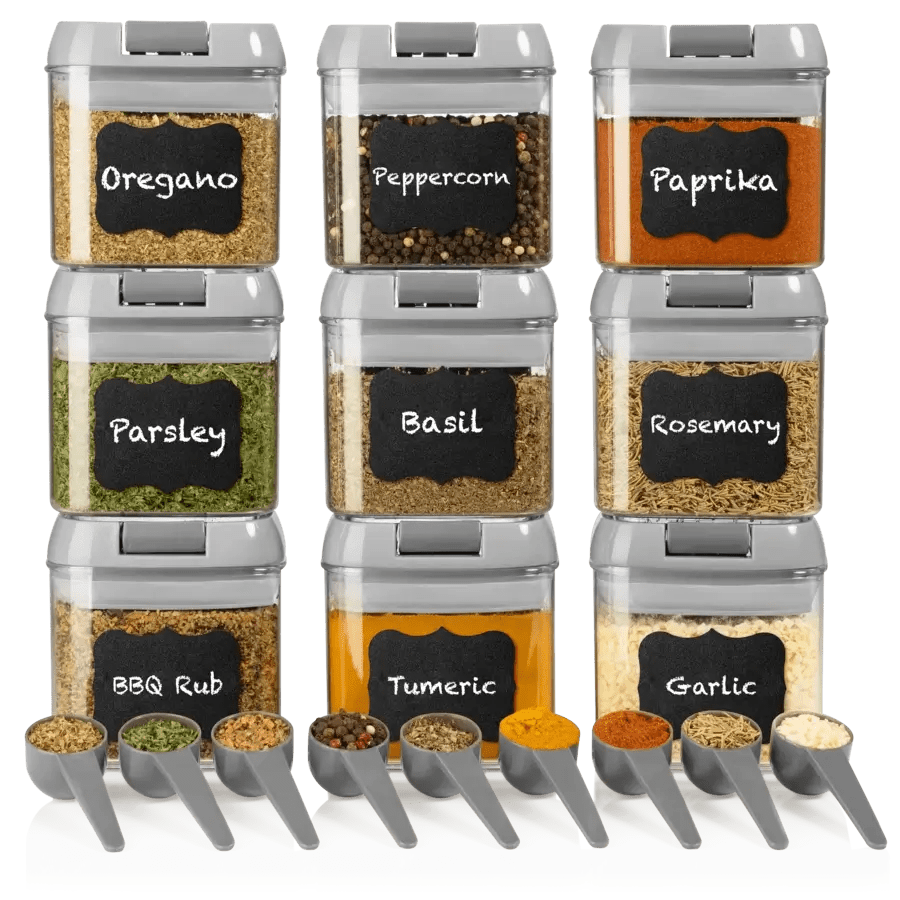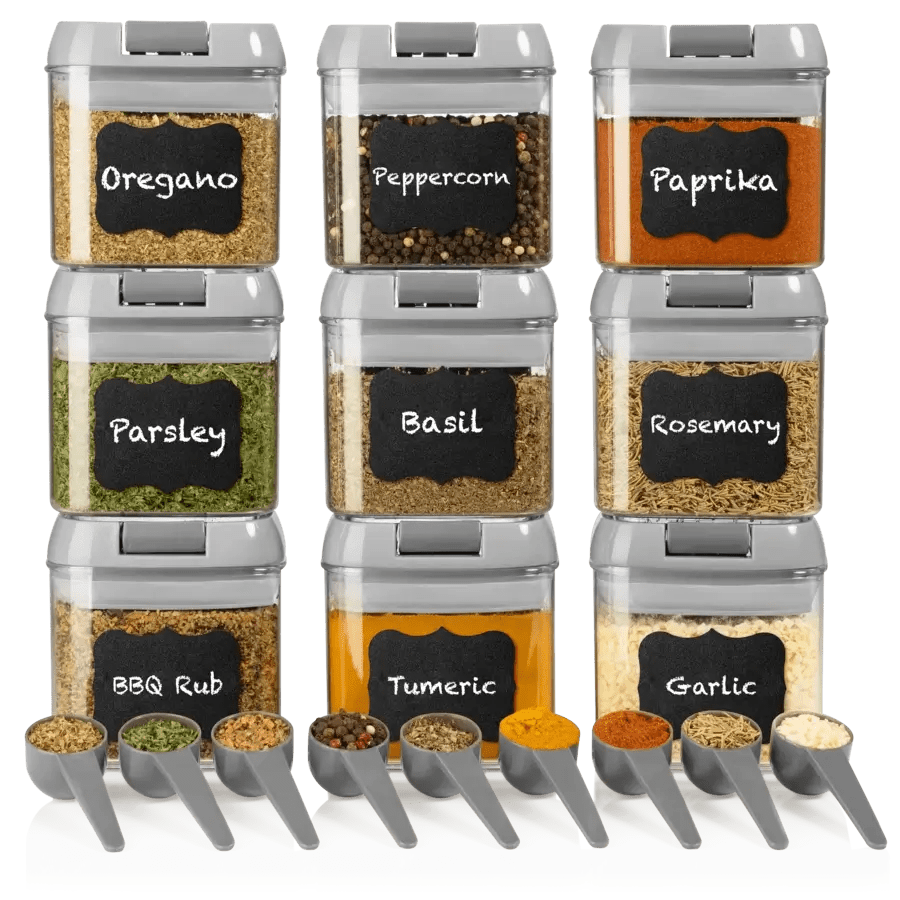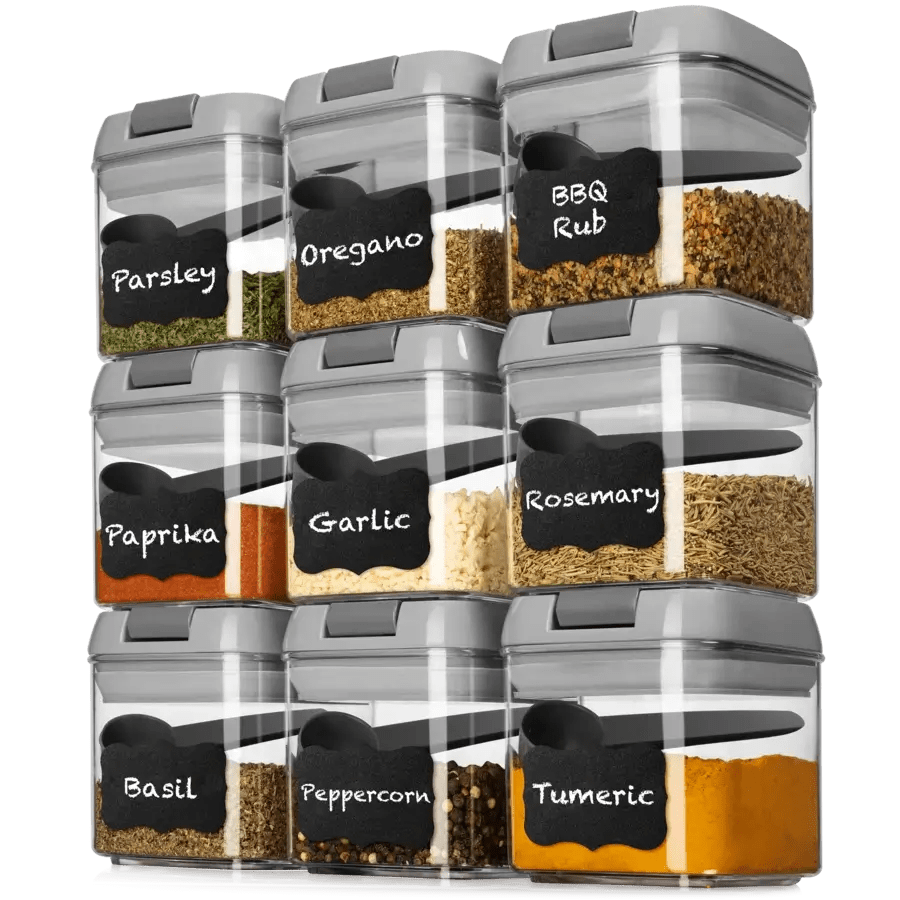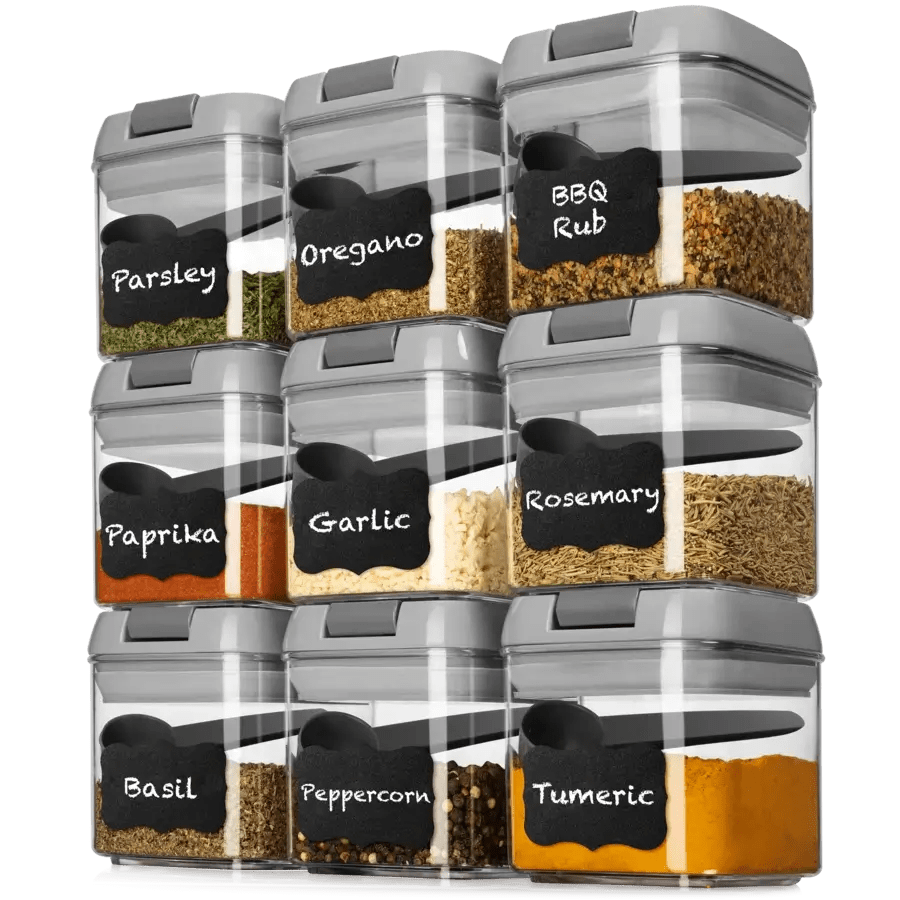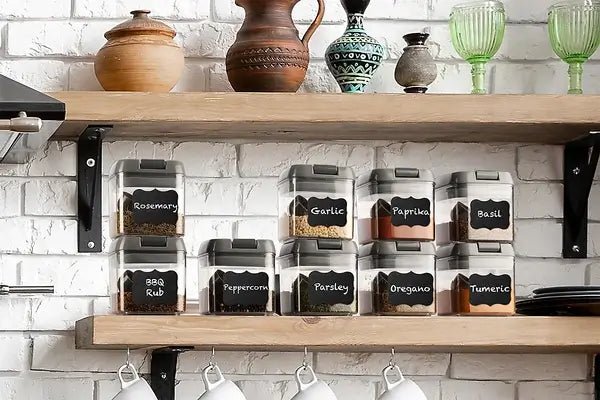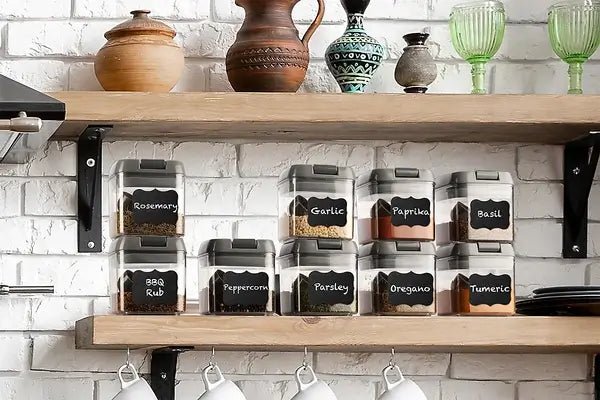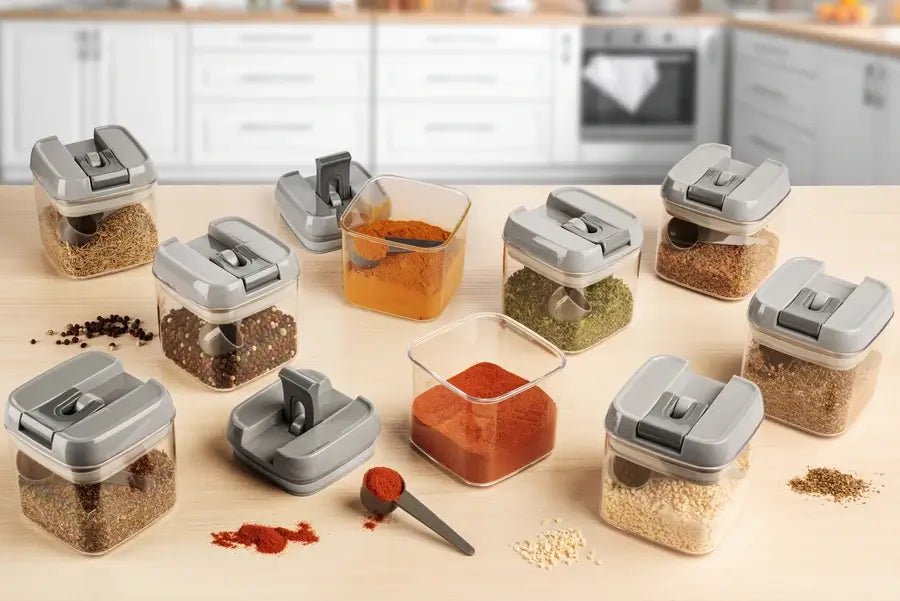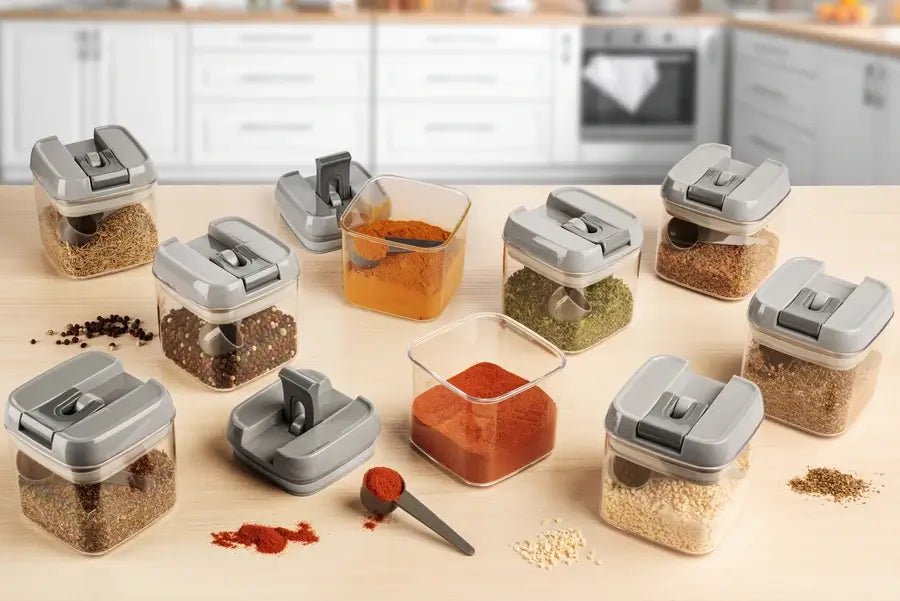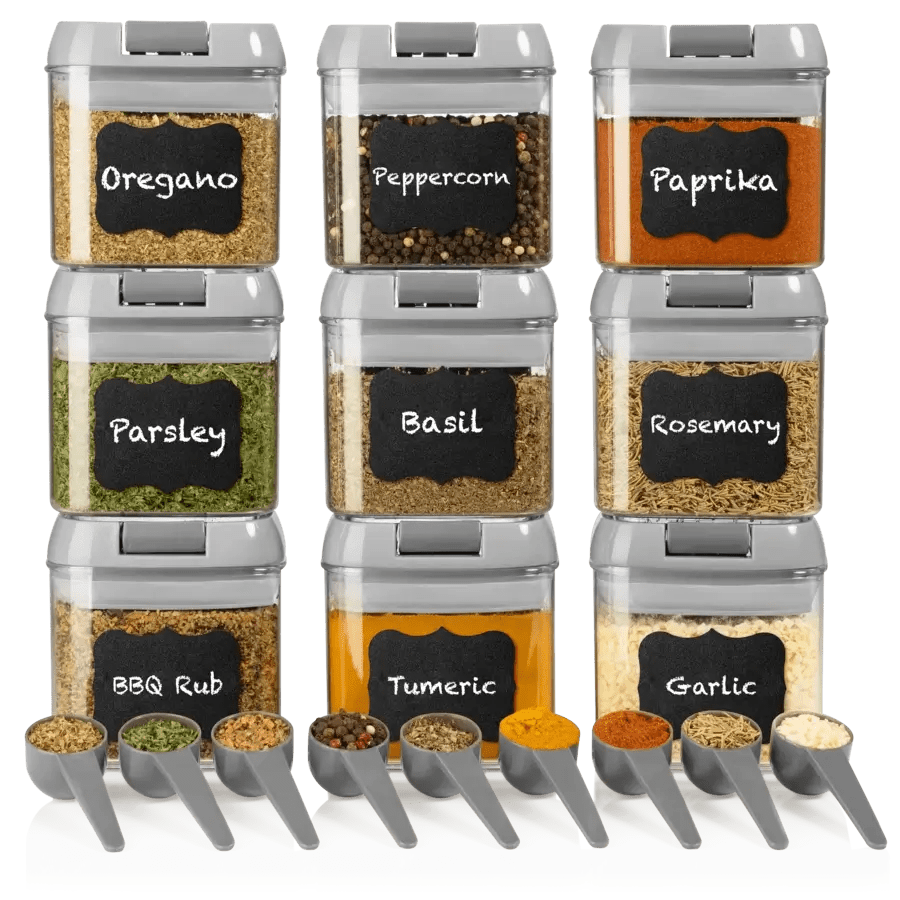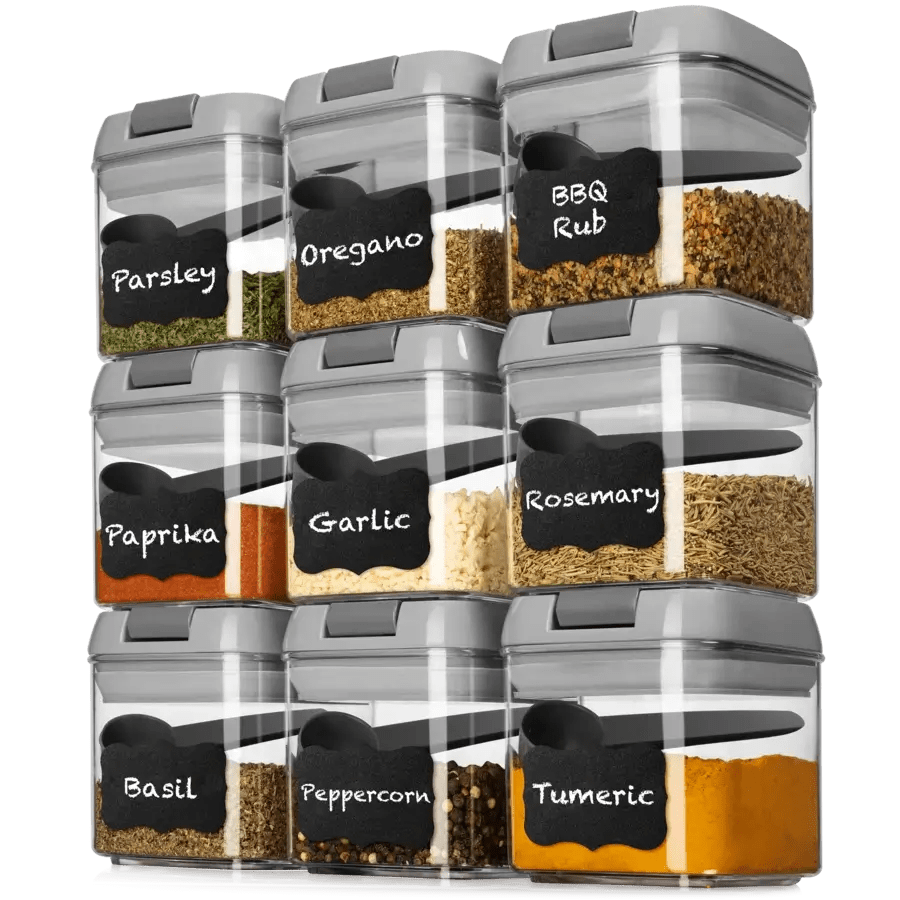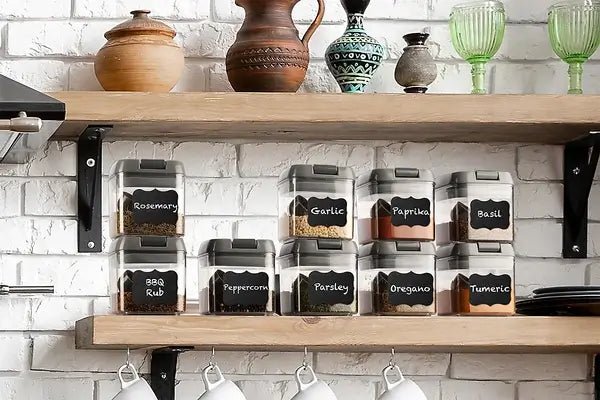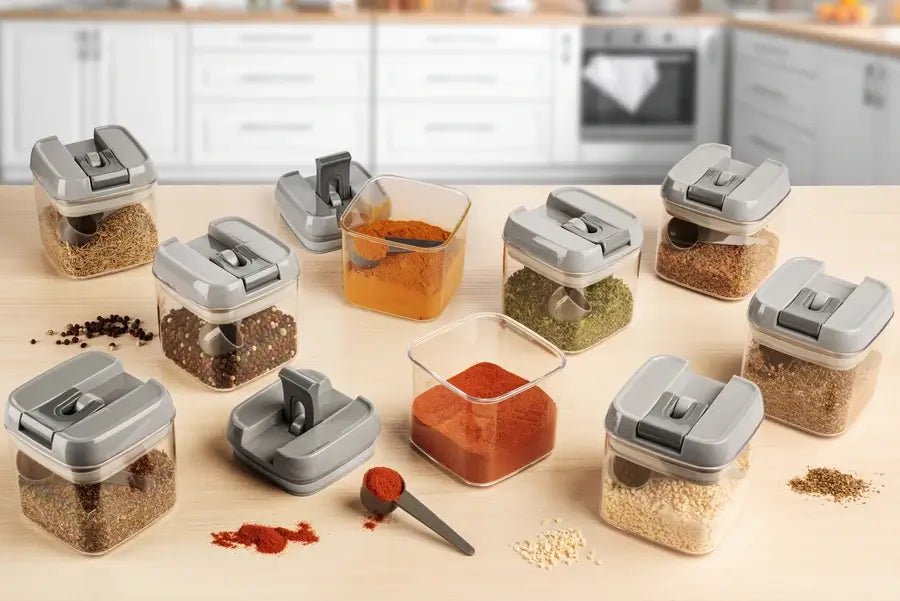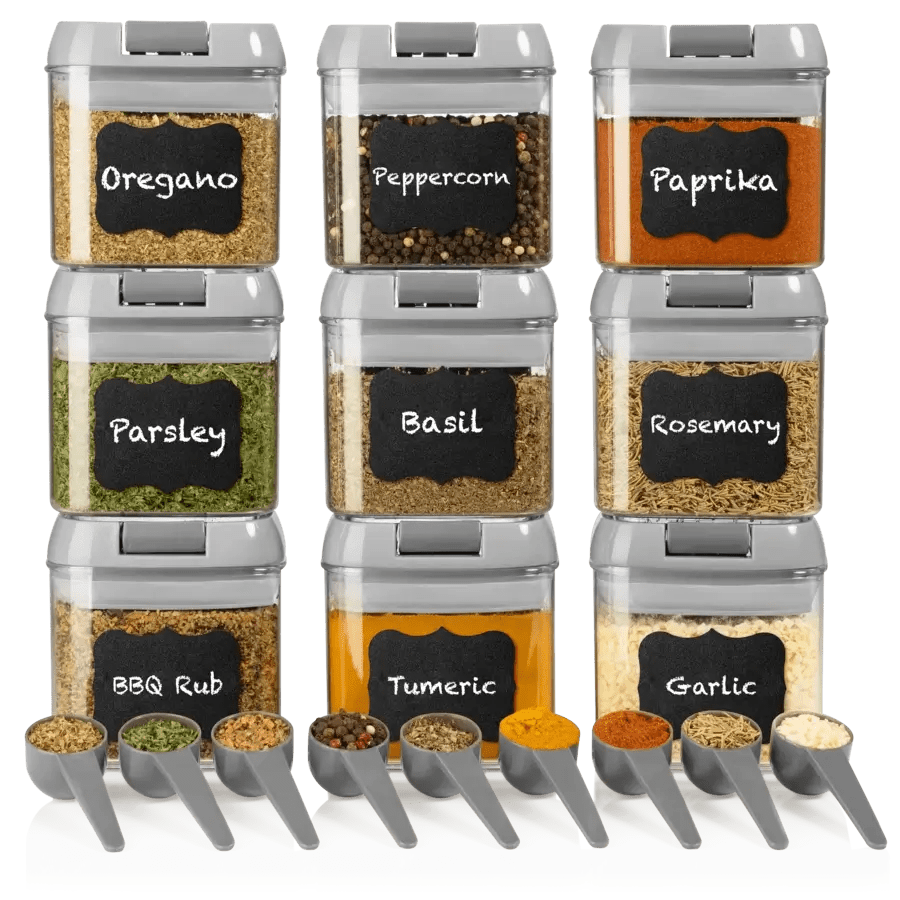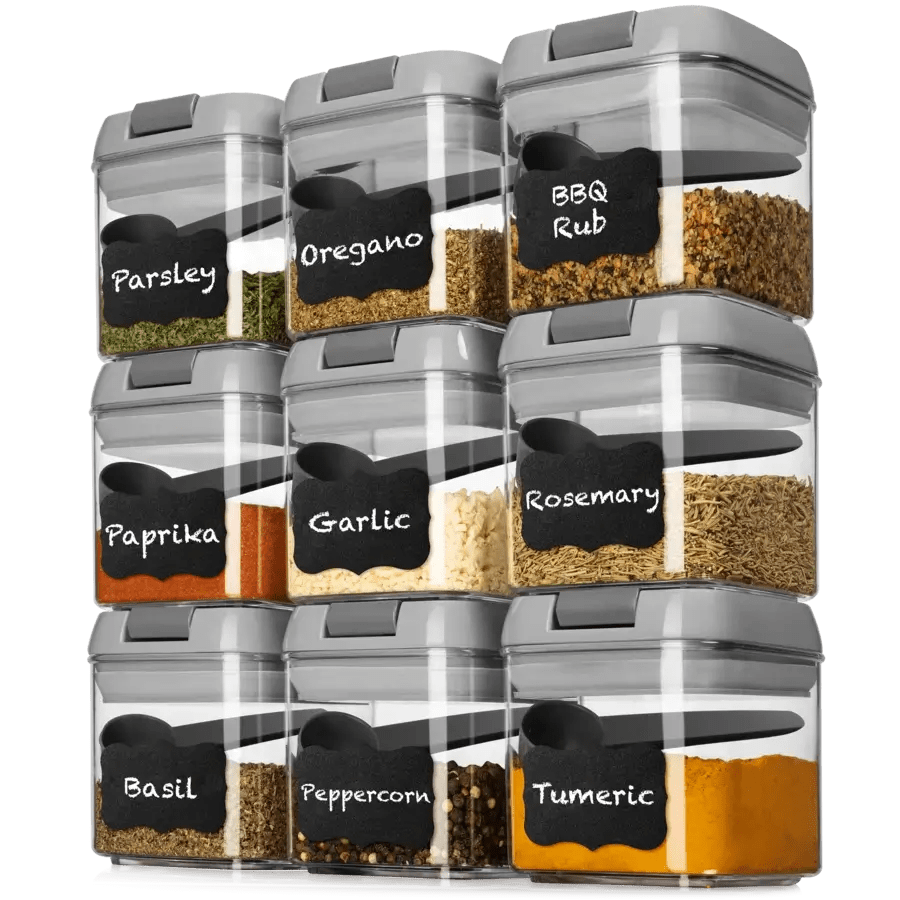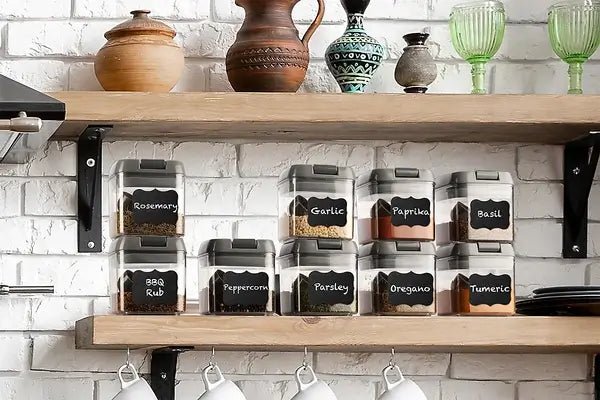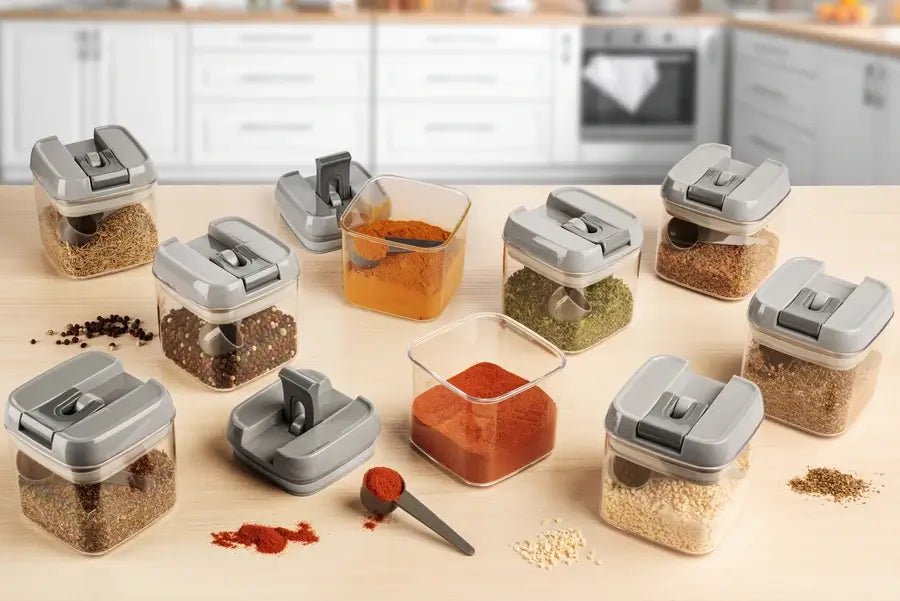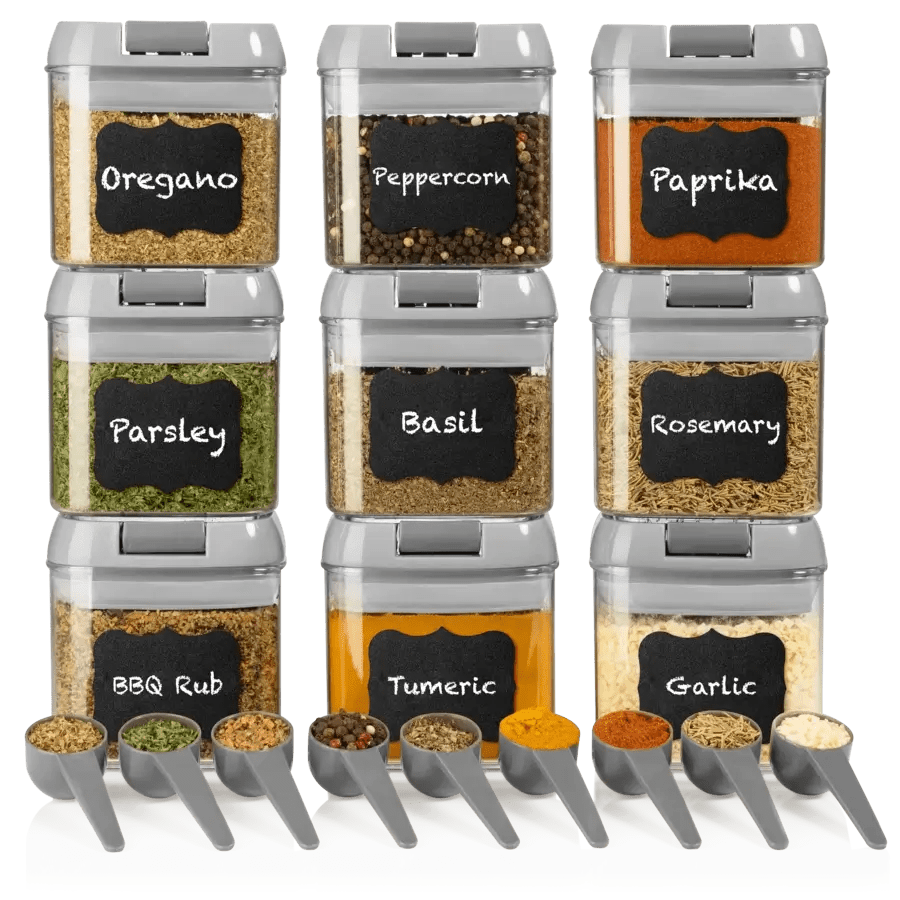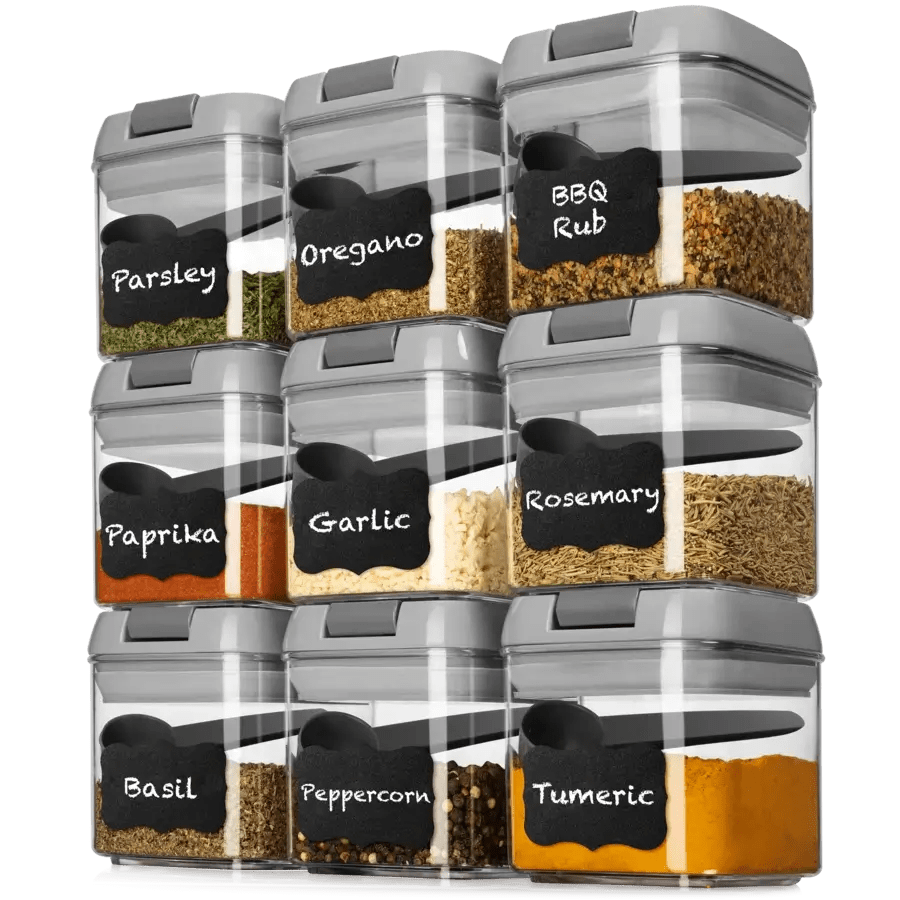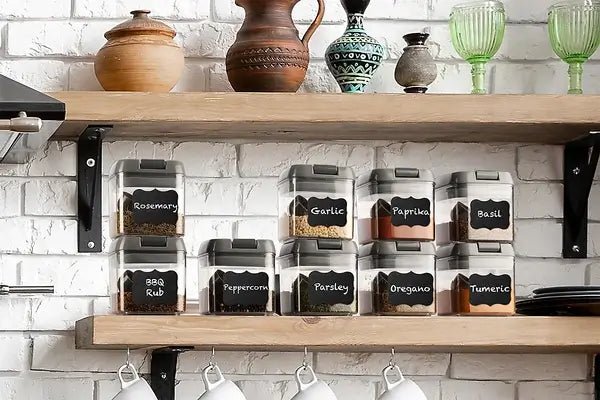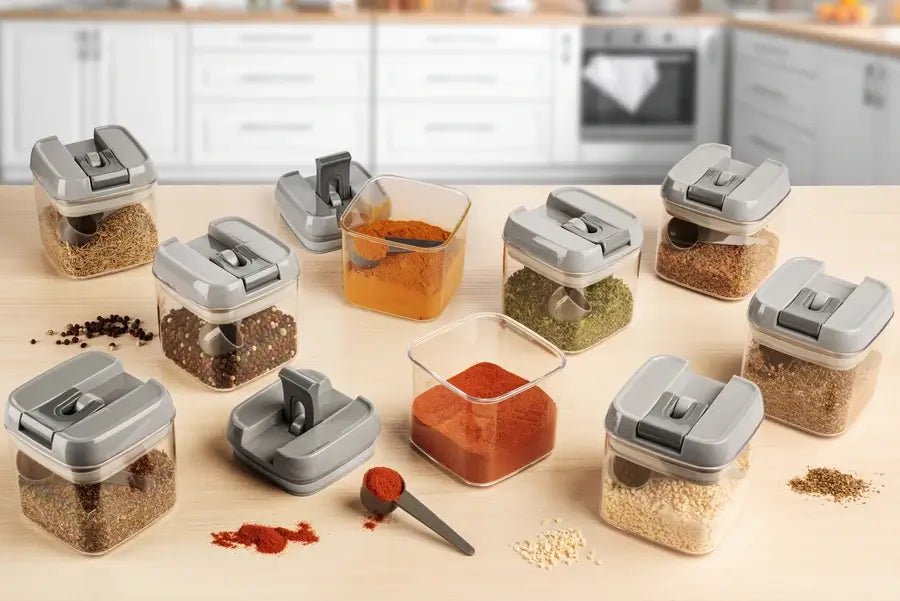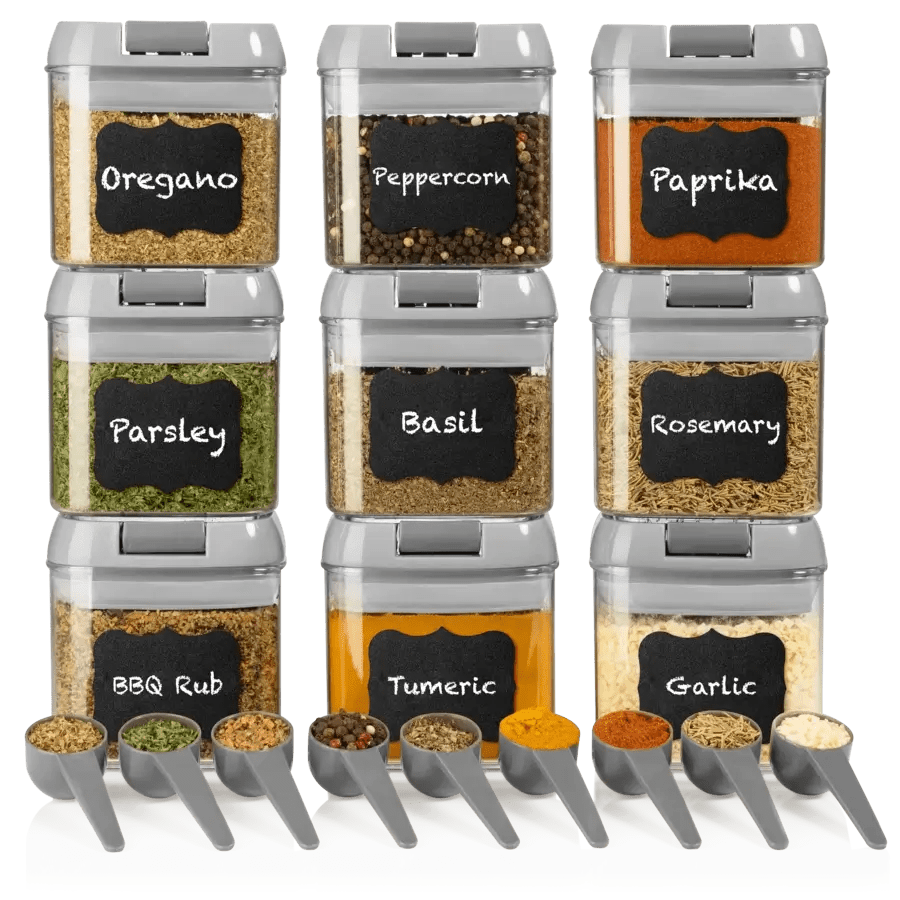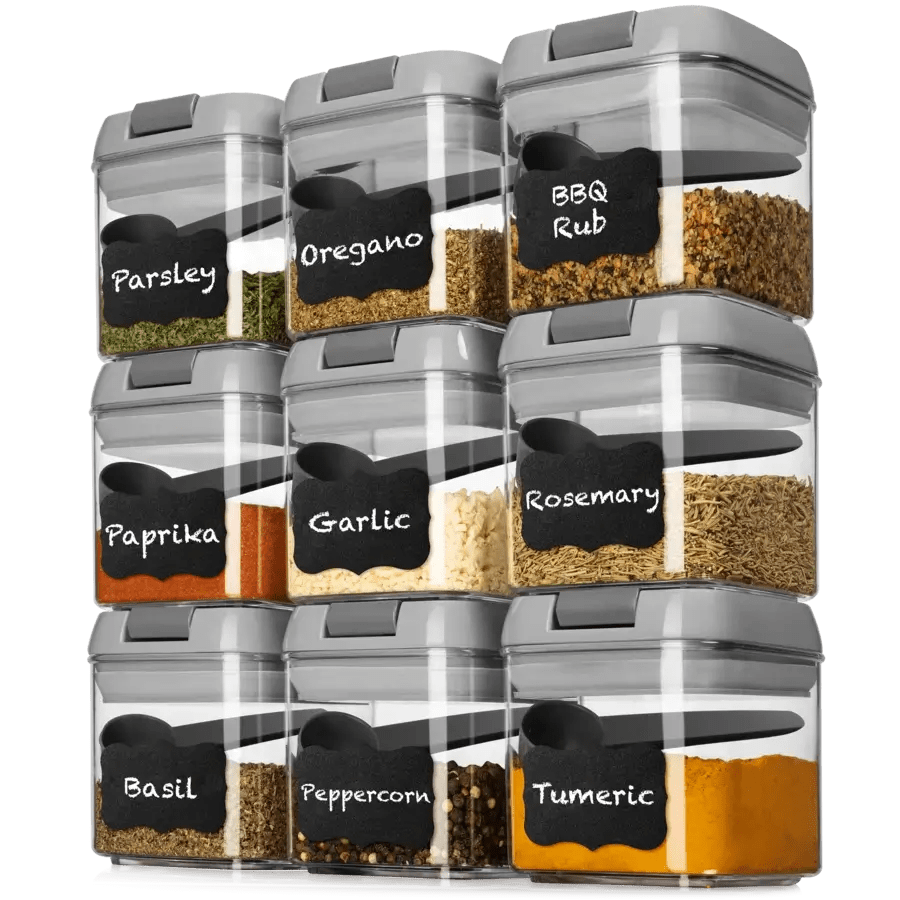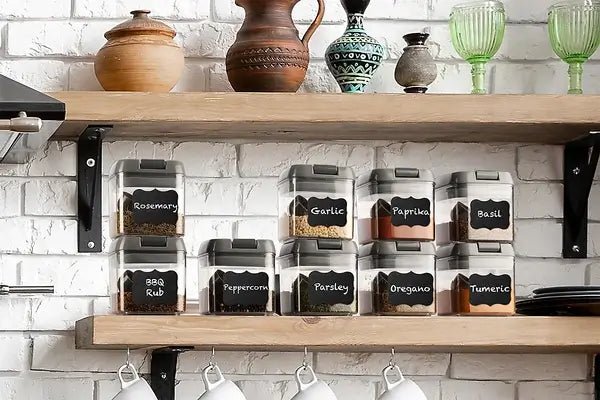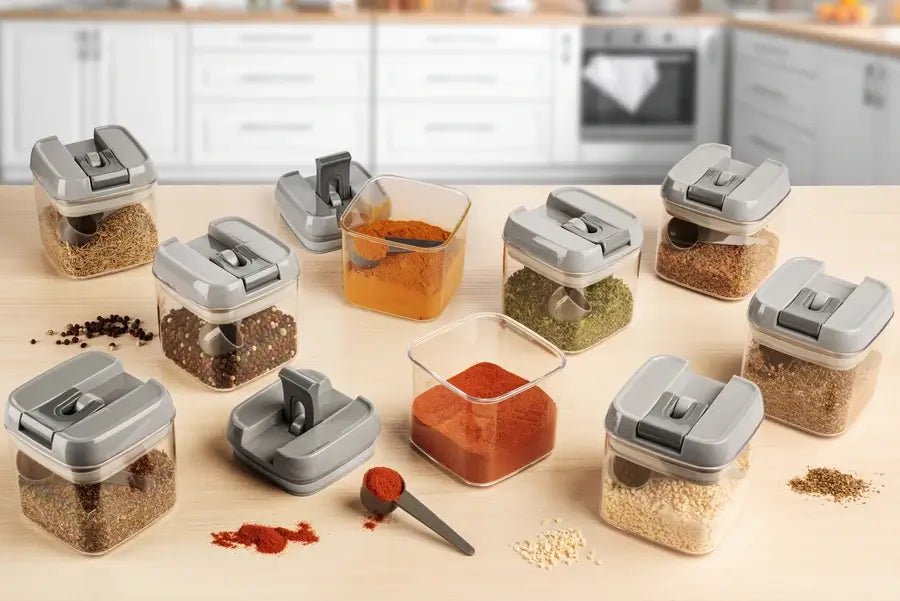 Airtight Food Containers - Set of 9 Grey (0.5L)
Efficient food storage with 9 air-tight containers for dry and liquid food, plus spoons. Stackable design, reusable labels, and shatterproof lid. Ideal for easy access and organization.
9 air-tight containers that are easy to access and use. They can hold dry foods, liquids, and more, and come with a matching set of spoons. The stackable design saves space in your pantry and cabinets, and the large vinyl labels are reusable and dishwasher safe. With a secure sealing lid and shatterproof design, this set is perfect for anyone looking for easy and efficient food storage.