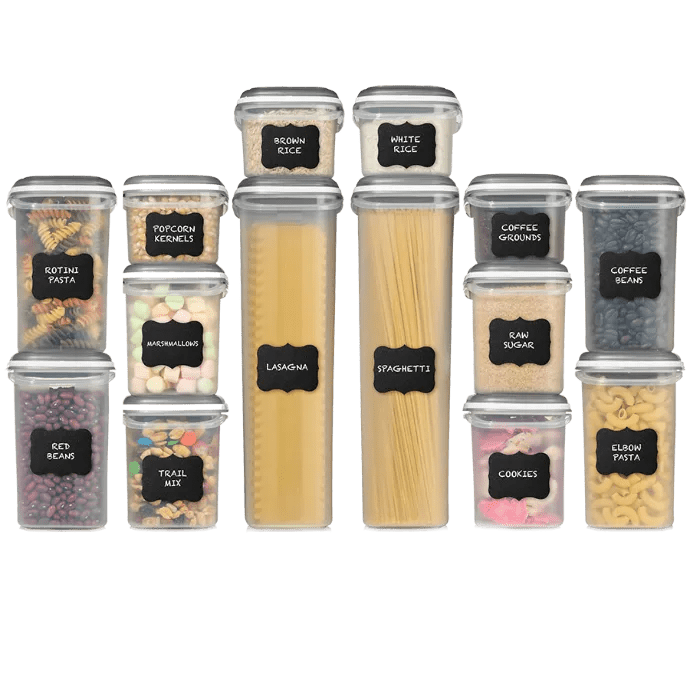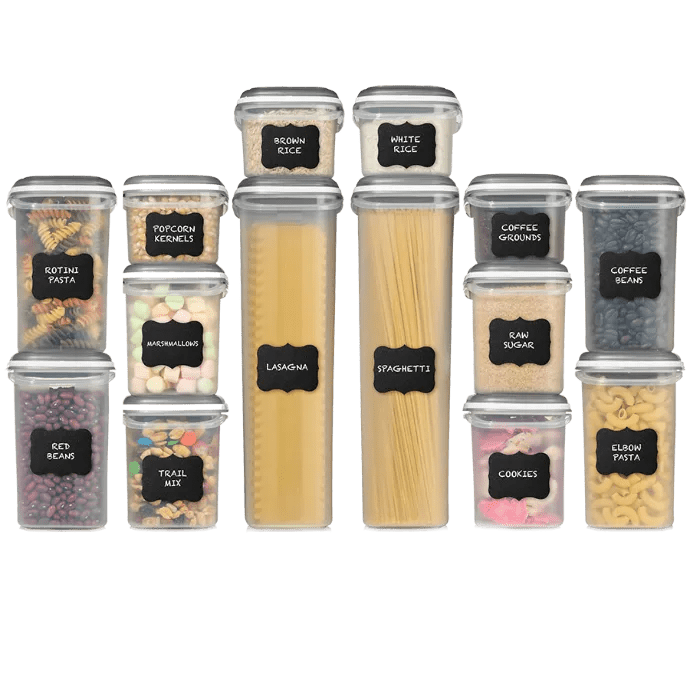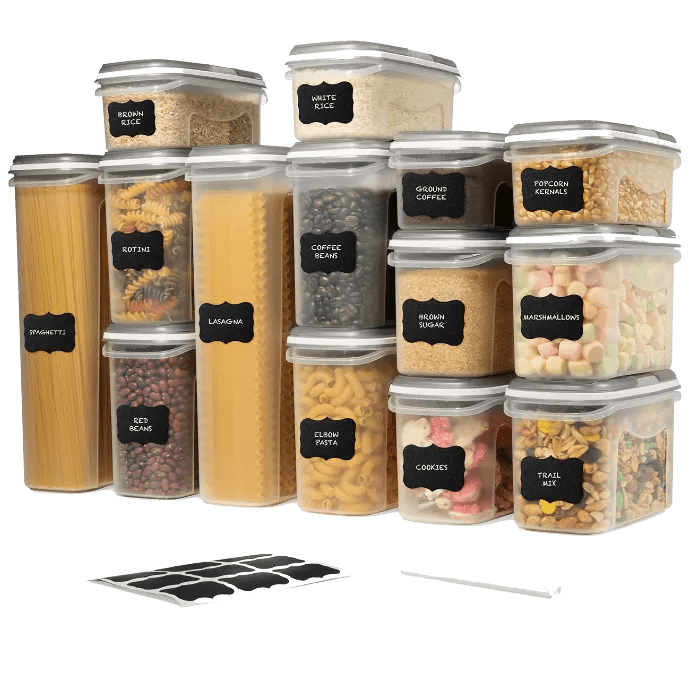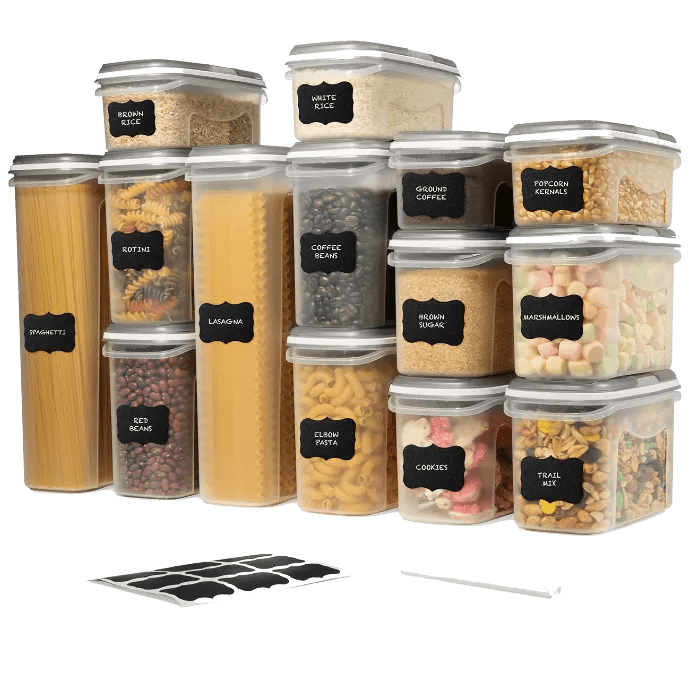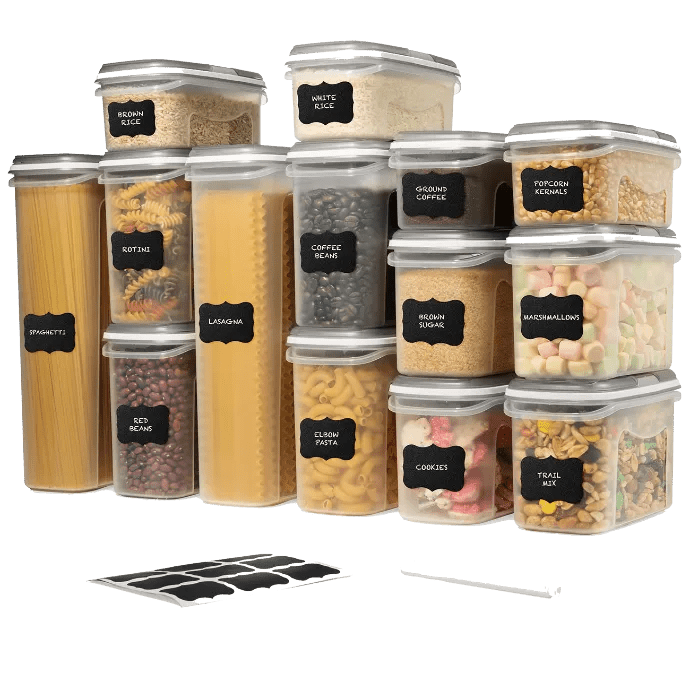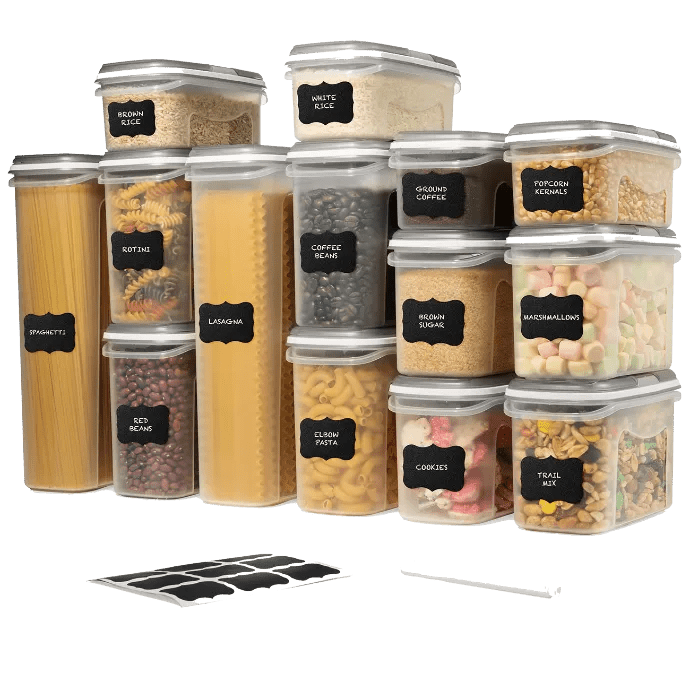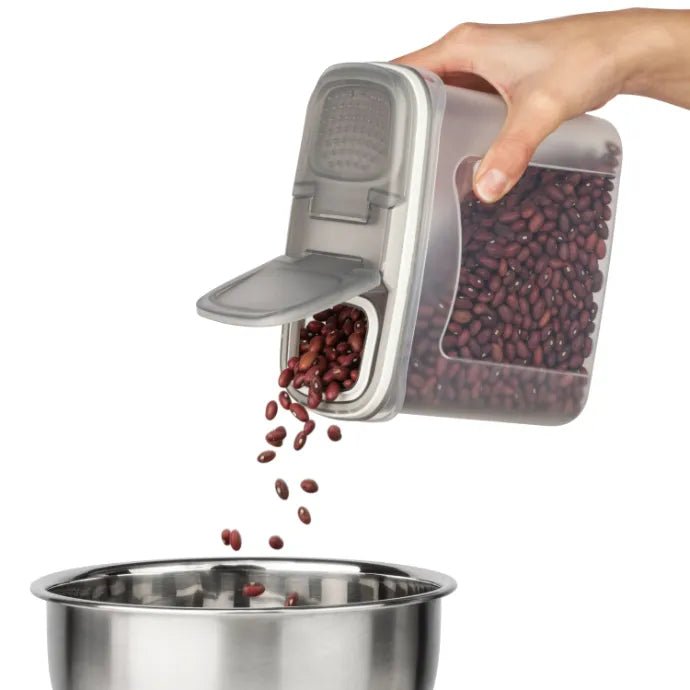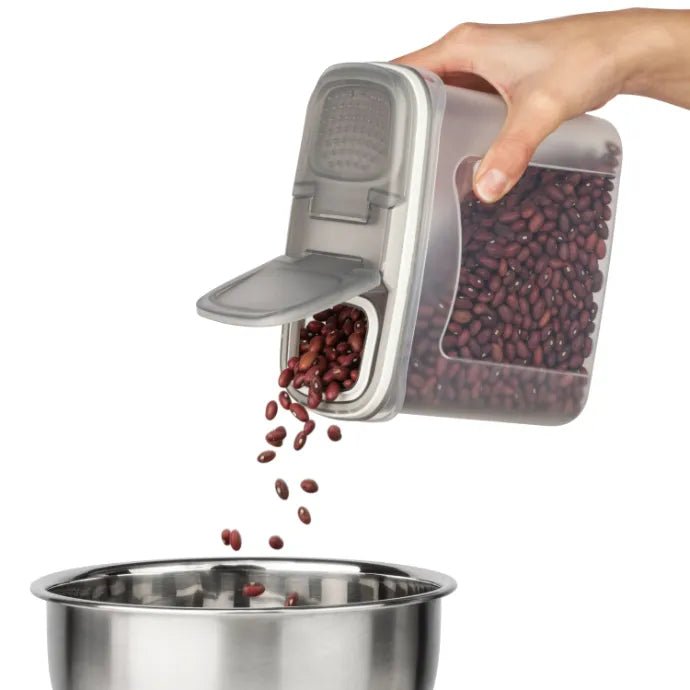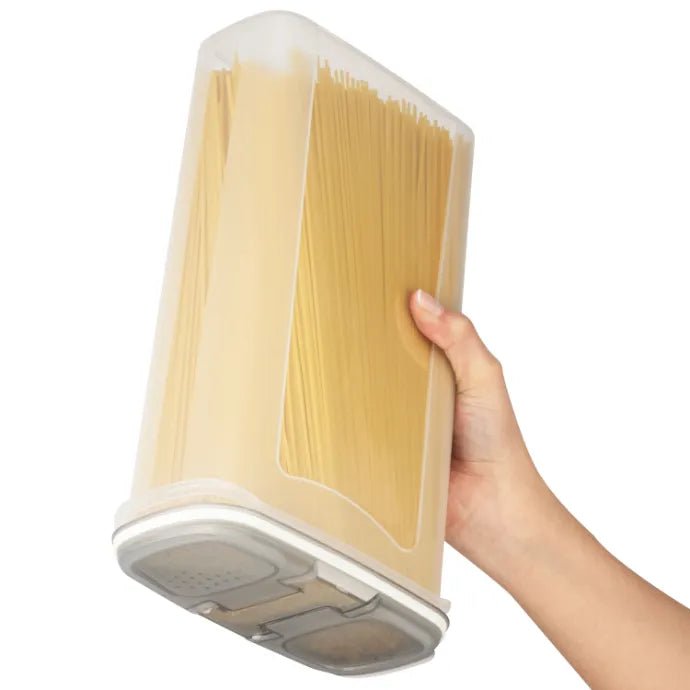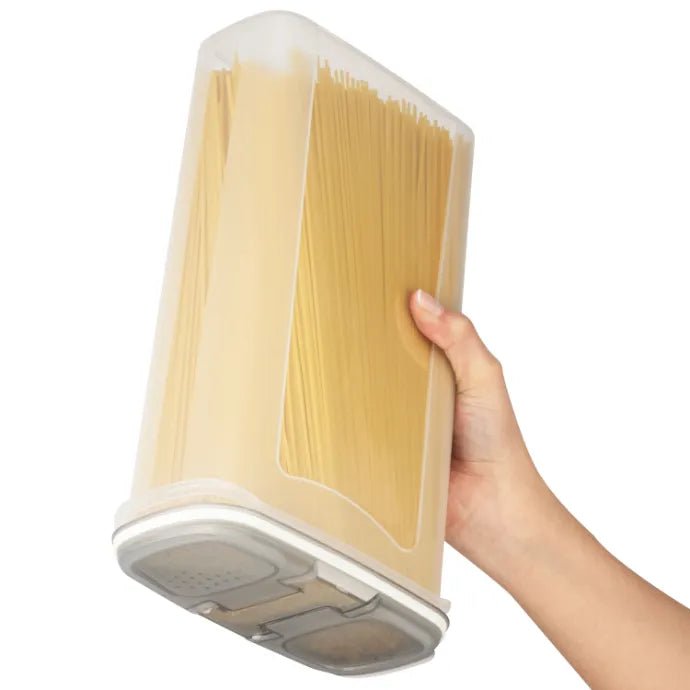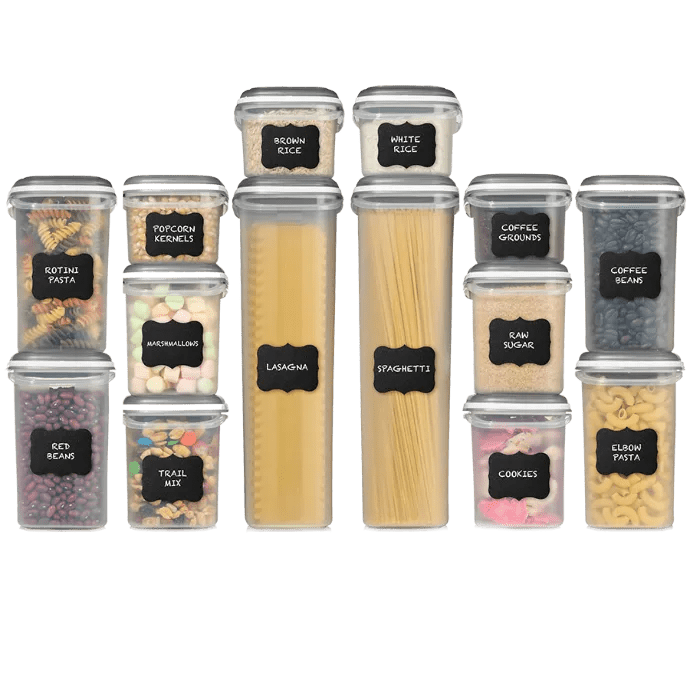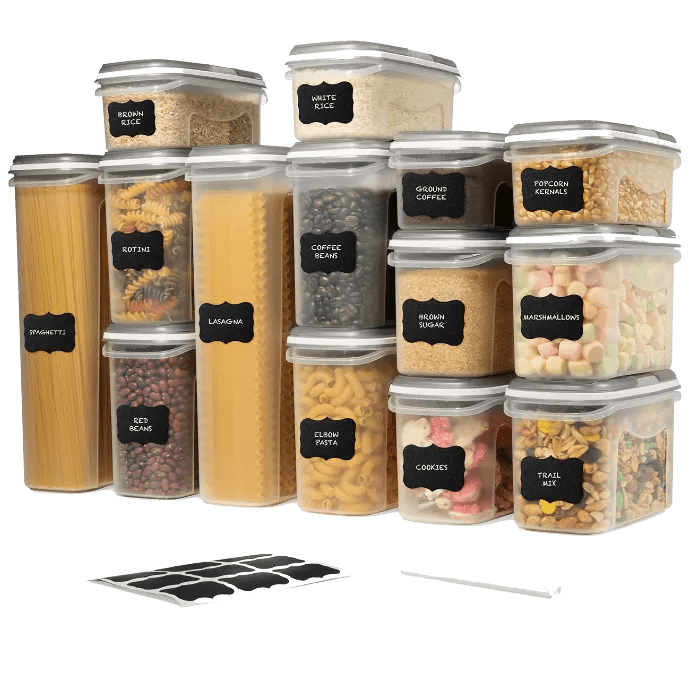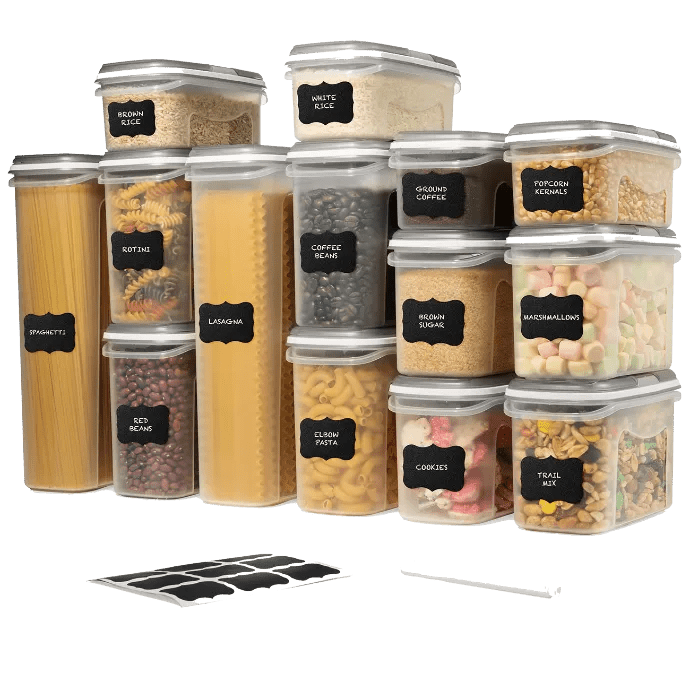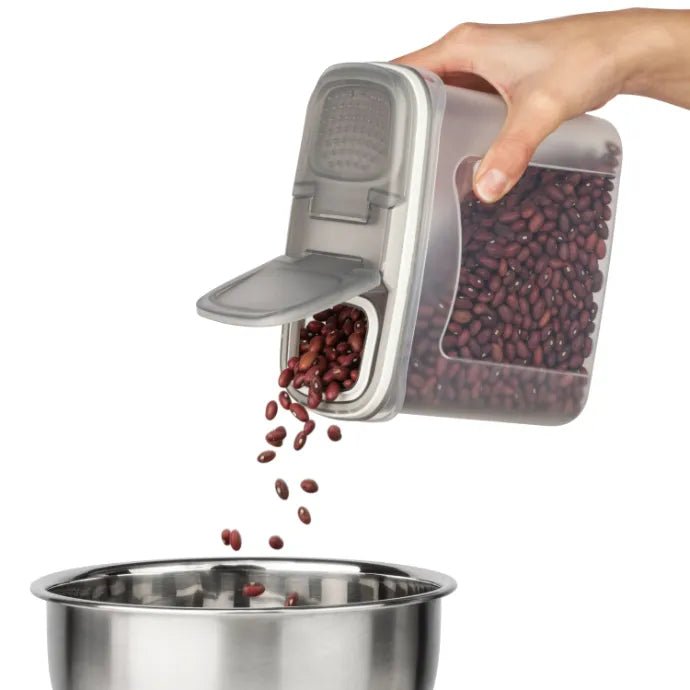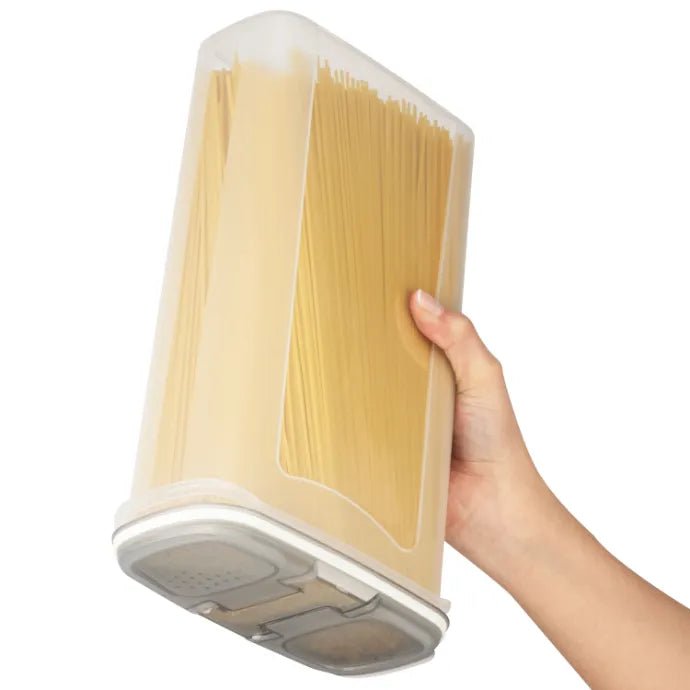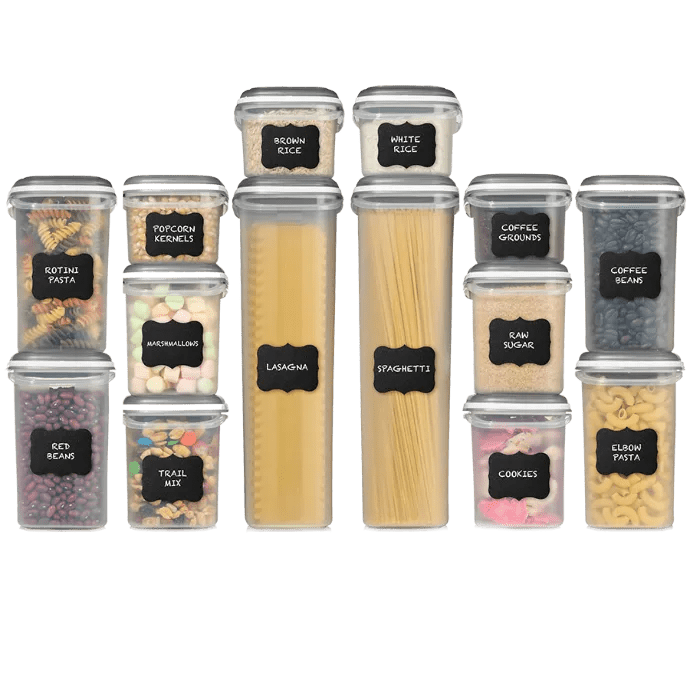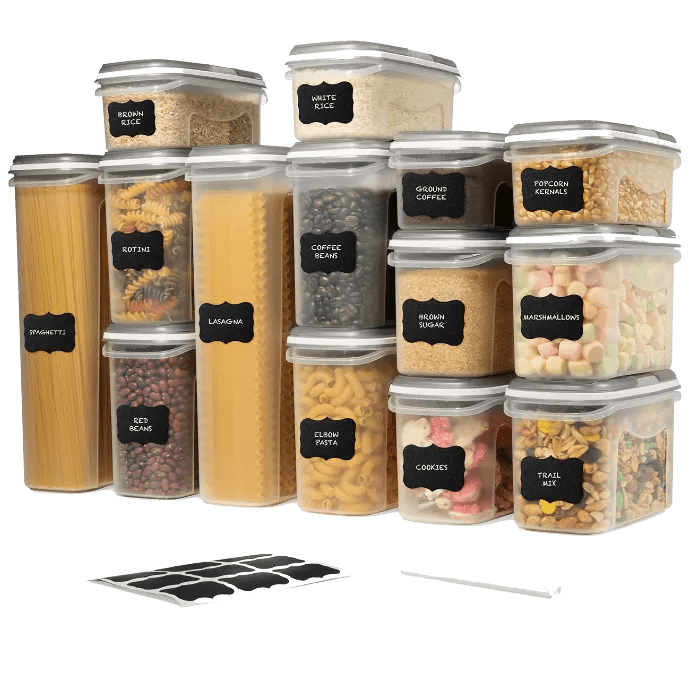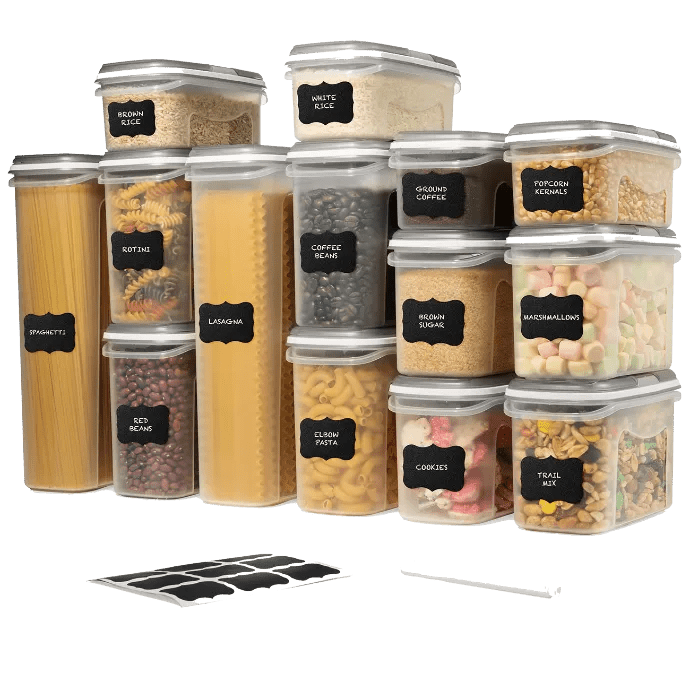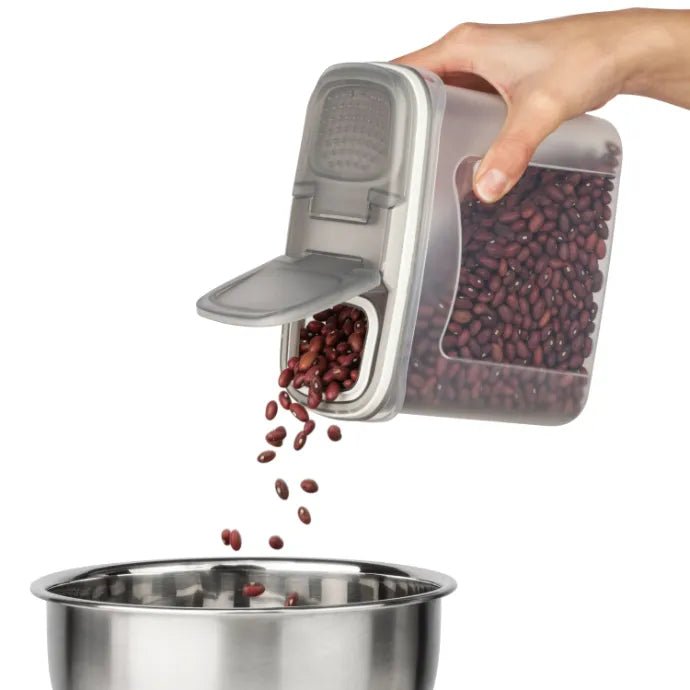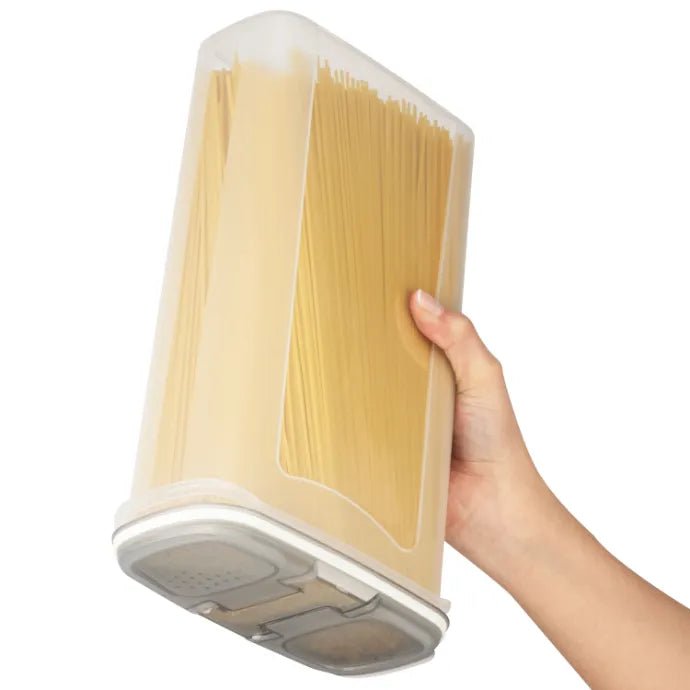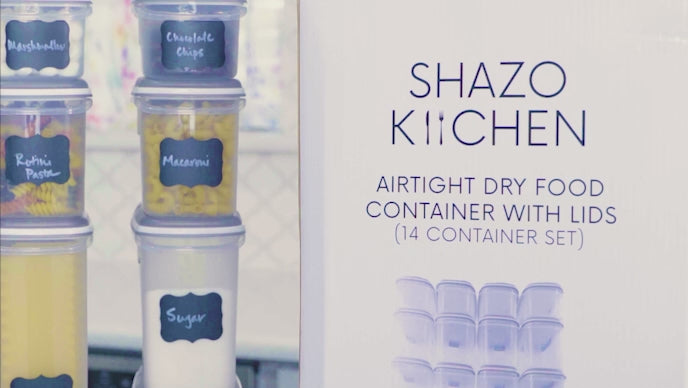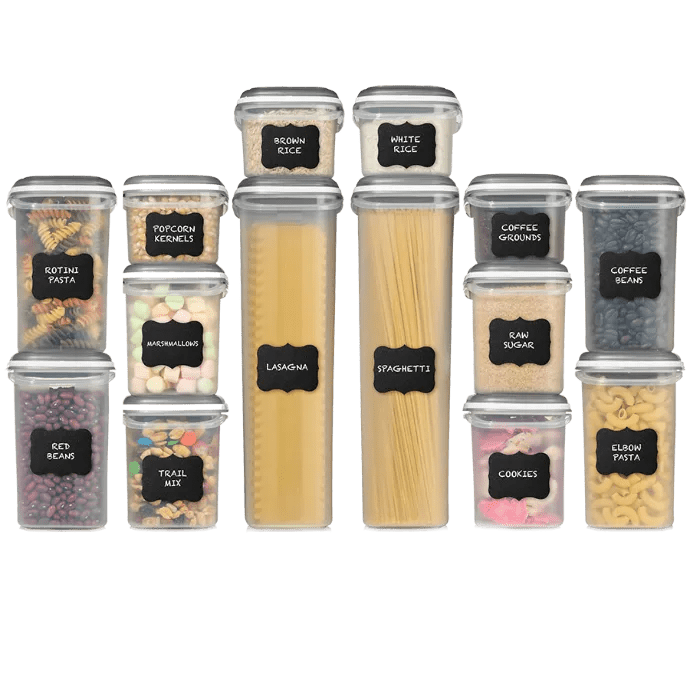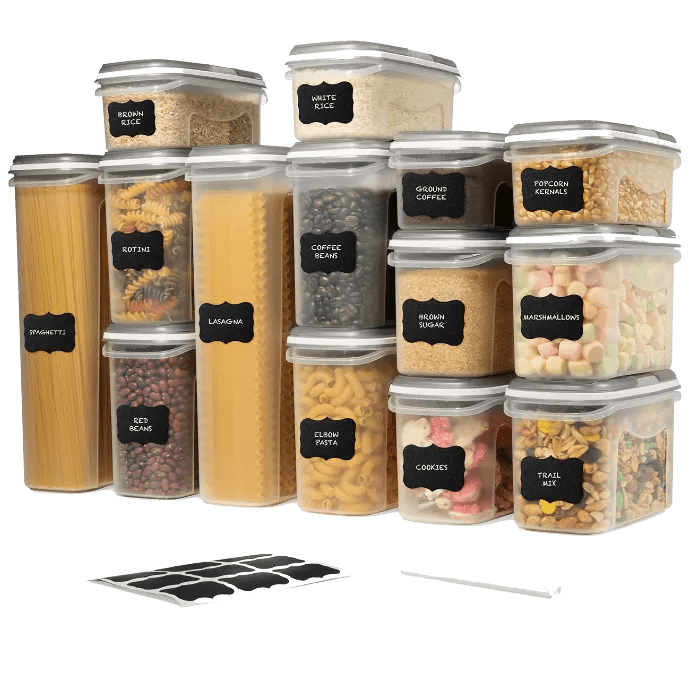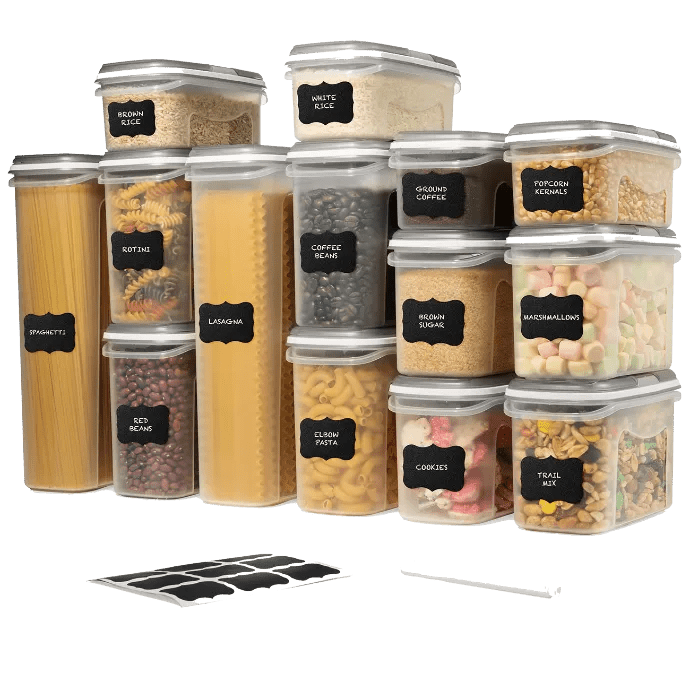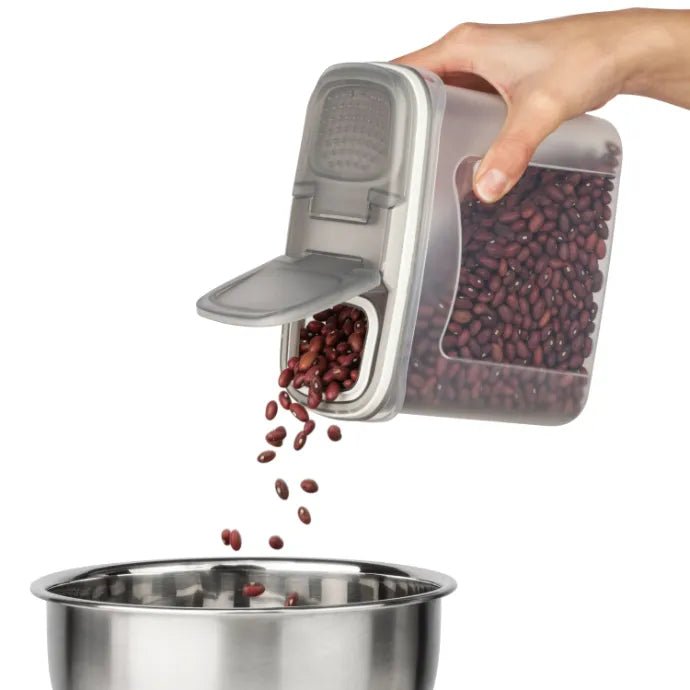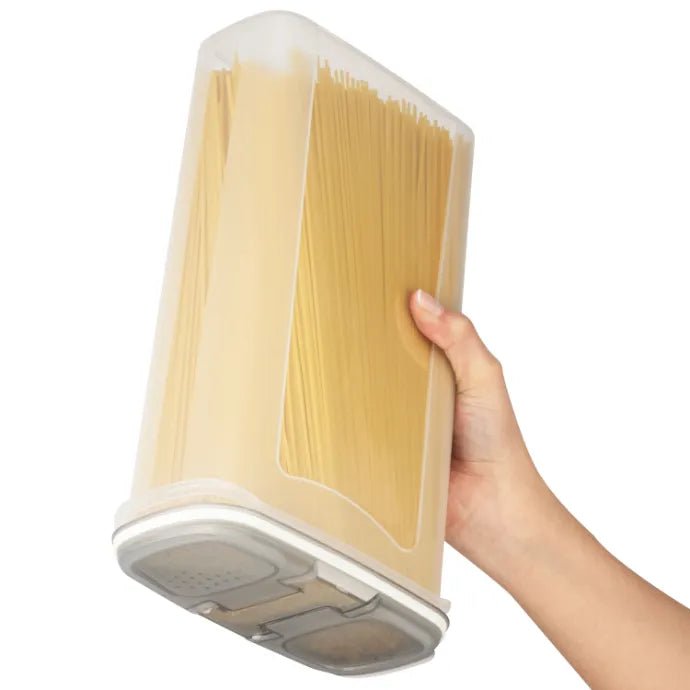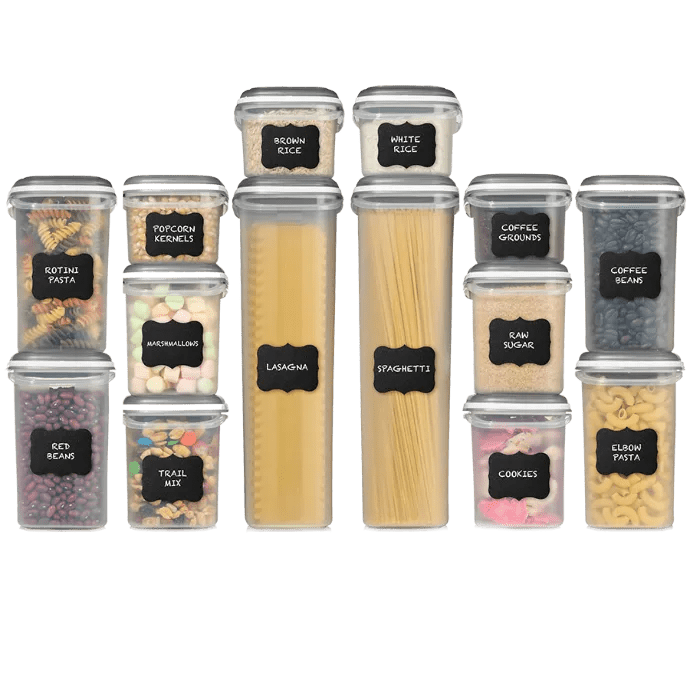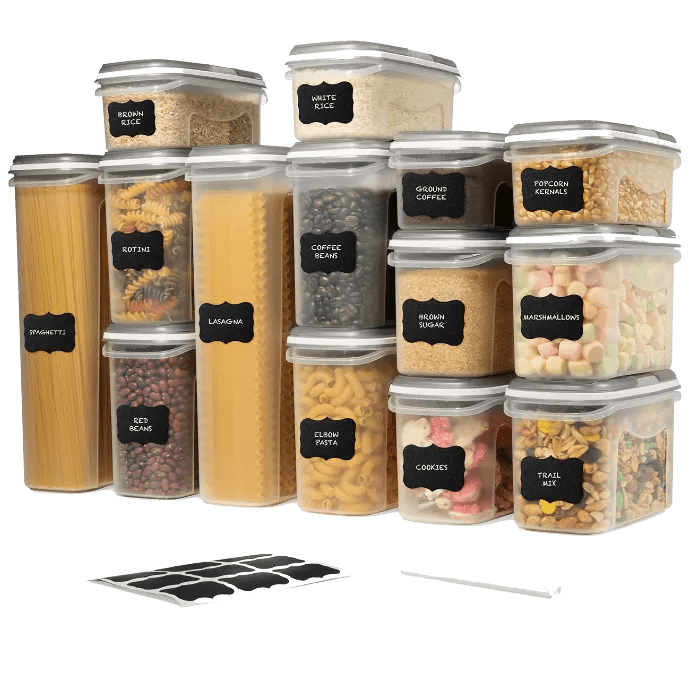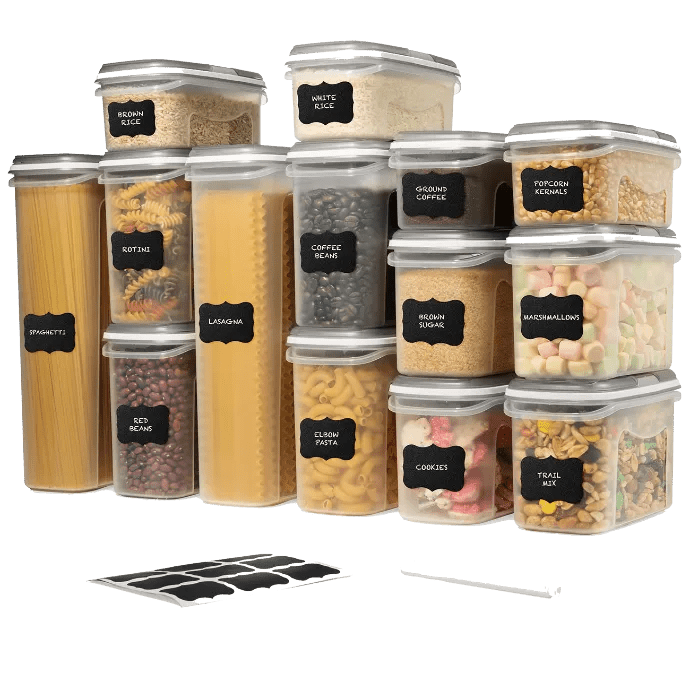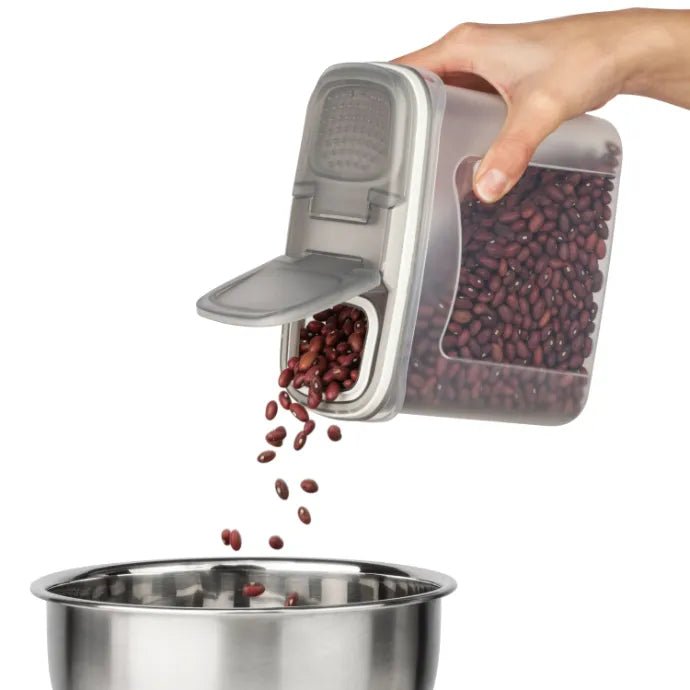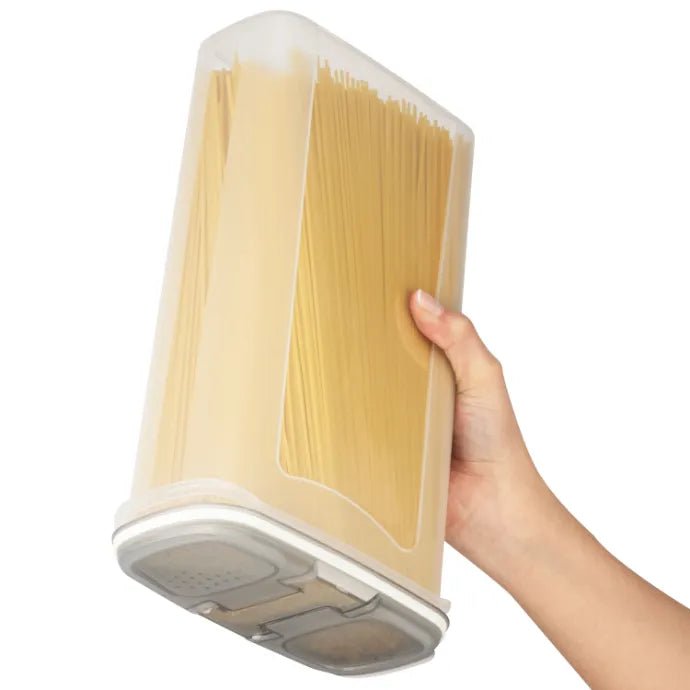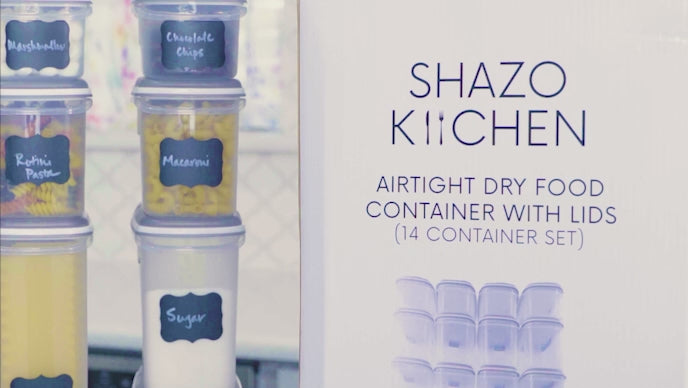 Large Set of 14 PC Food Storage Containers with Dual Purpose Gray Lids
Airtight, leakproof containers. BPA free, odor & stain resistant, suitable for dishwasher, microwave, freezer, and fridge. Various sizes for all storage needs. Stackable design for easy organization.
-air-tight containers that are easy to access and use. They can hold dry foods, liquids, and more, and come with a matching set of spoons. The stackable design saves space in your pantry and cabinets, and the large vinyl labels are reusable and dishwasher safe. With a secure sealing lid and shatterproof design, this set is perfect for anyone looking for easy and efficient food storage.
-28 pc Food Storage Containers ! (14 containers with 14 lids) - 4 Containers - 16.9oz (0.5L), 4 Containers - 30.4oz (0.9L), 4 Containers - 40.5oz (1.2L), 2 Containers - 84.5oz (2.5L)
-Not only are these good for dry foods, but our containers are great for holding liquids such as water, juice, soup, and more. Container corners allow for easy pouring. Don't worry about spills as the Shazo containers are designed to seal all liquids with airtight technology once the handle has been pushed down
Title for Video Review
good product. highly recommend!
Sample Title
Review body. Review body. Review body. Review body. Review body. Review body.
Don't wash them in dishwasher
first time I washed them in dishwasher lid won't stay on.
Air tight
Easy to clean and air tight
Great stackability
Bought these for my daughter and she loved them!