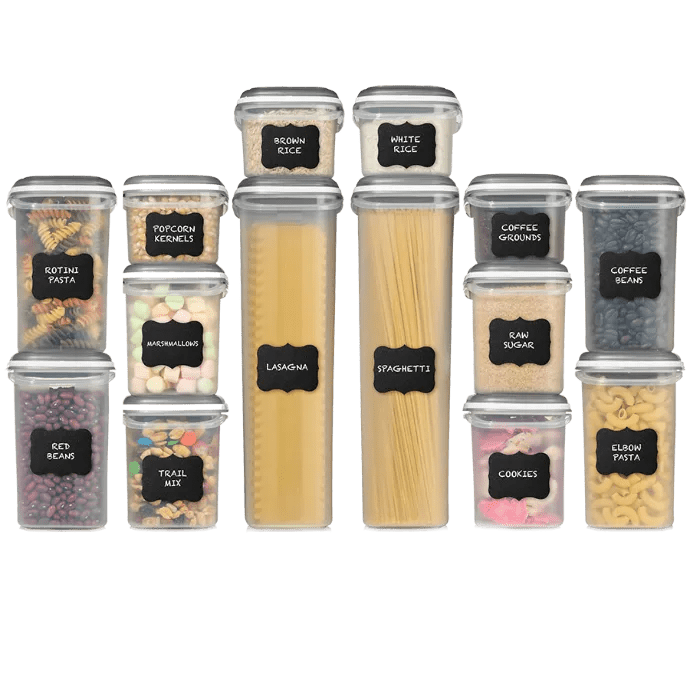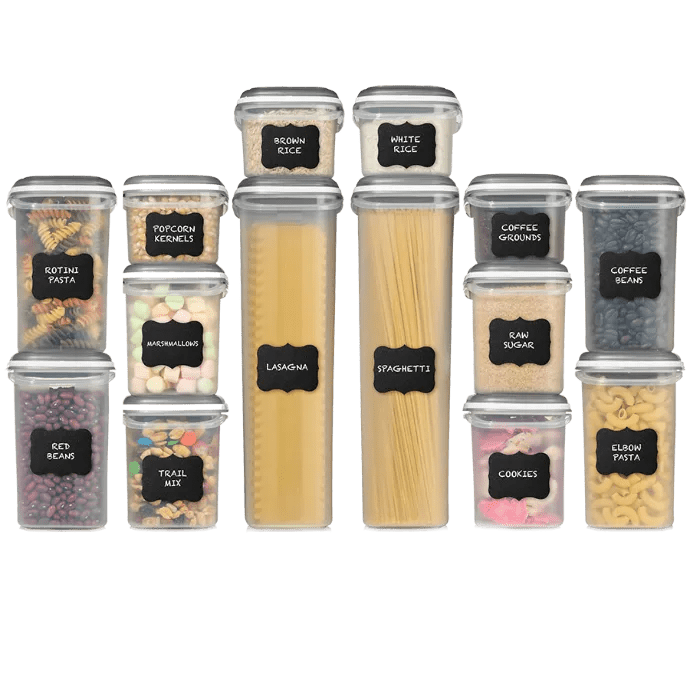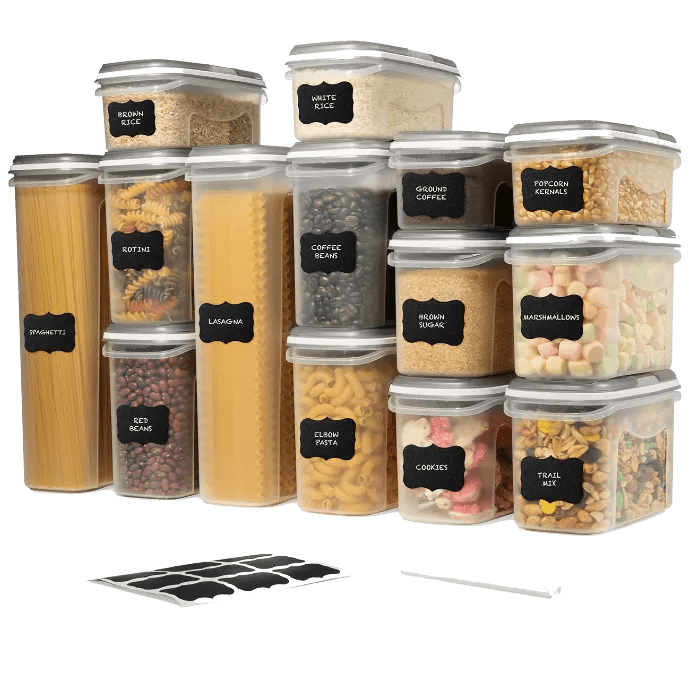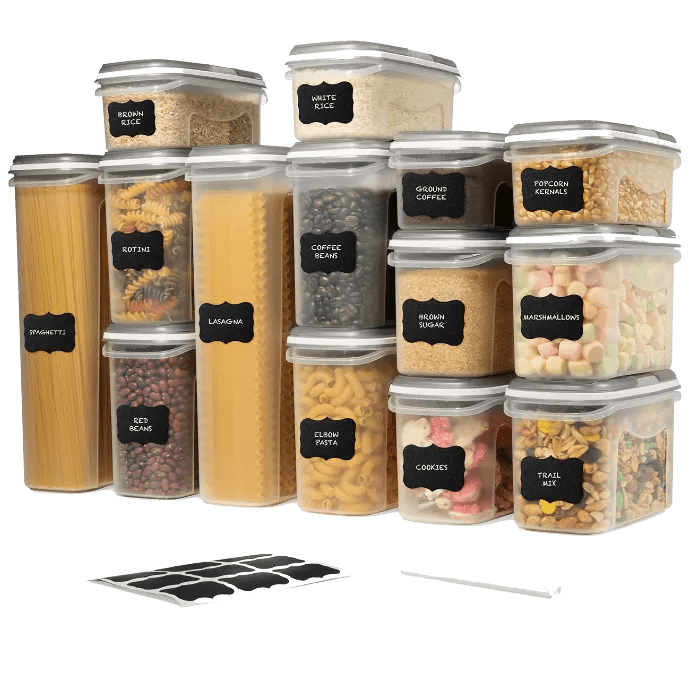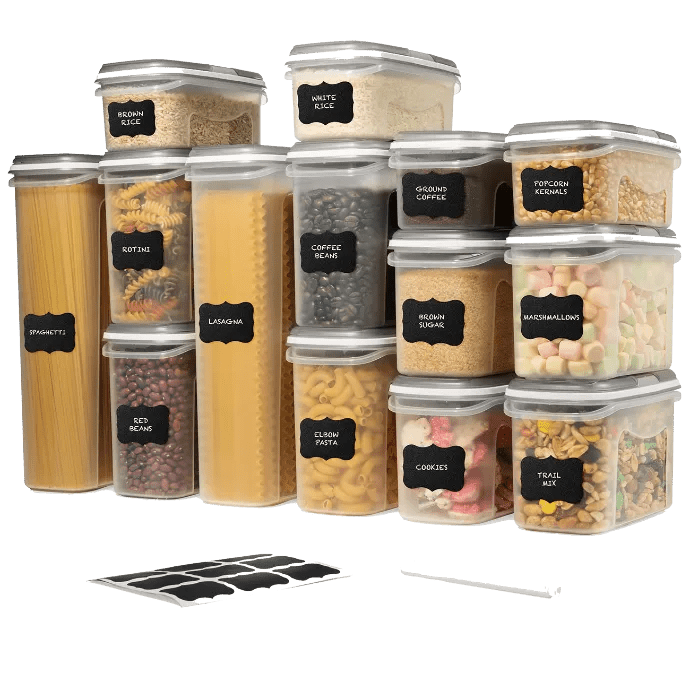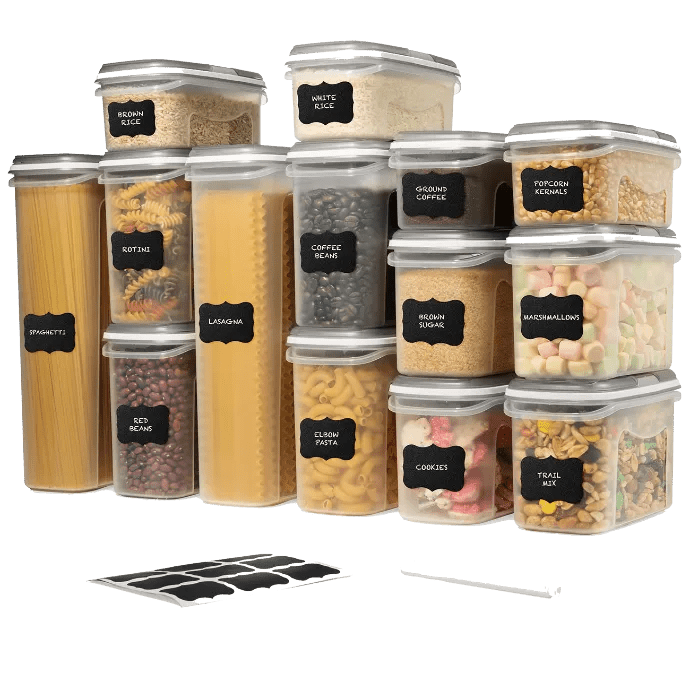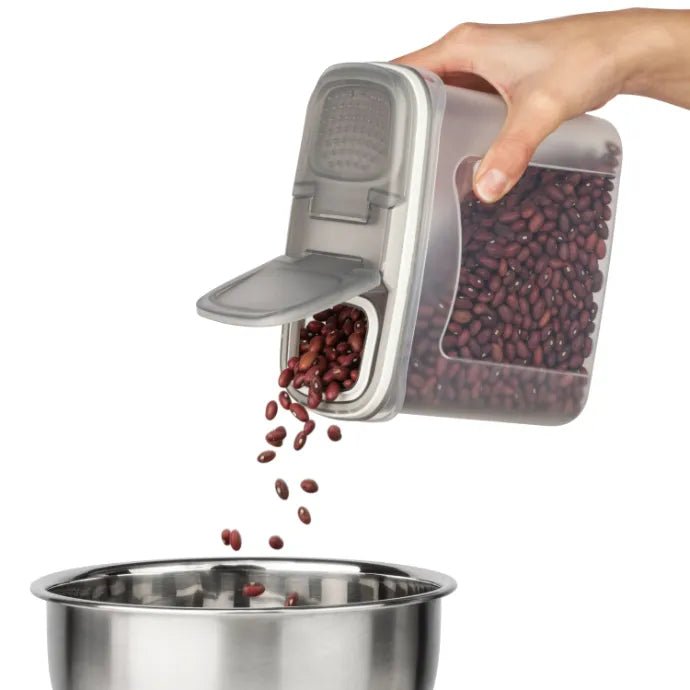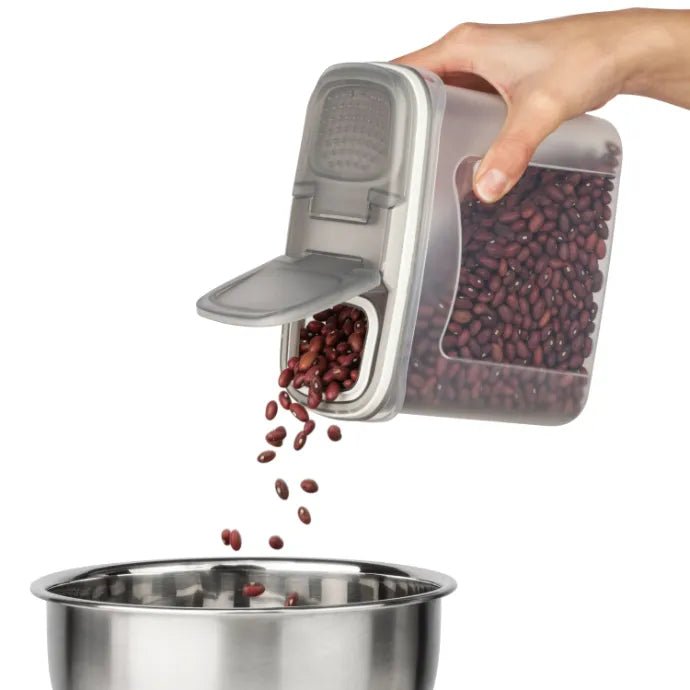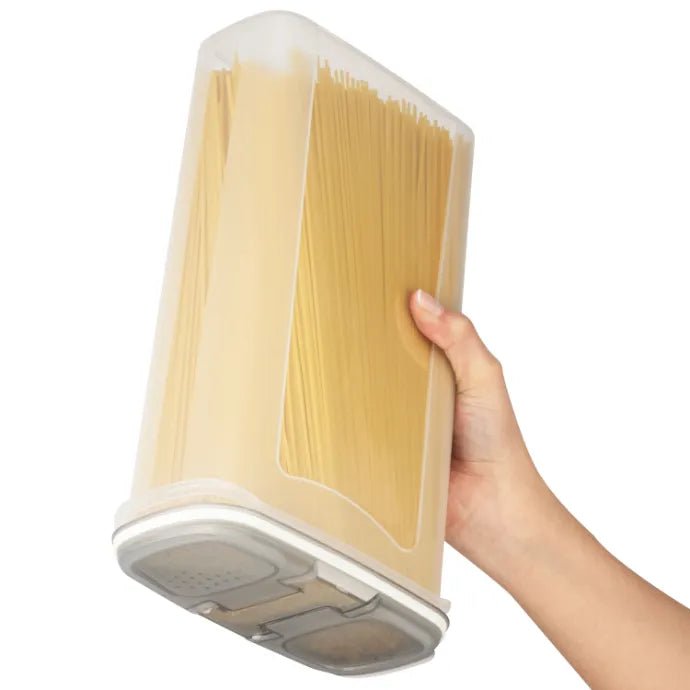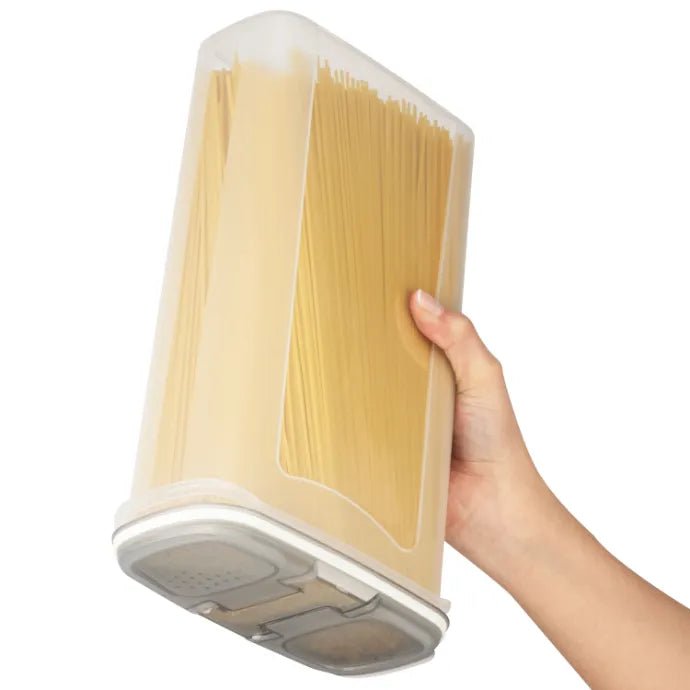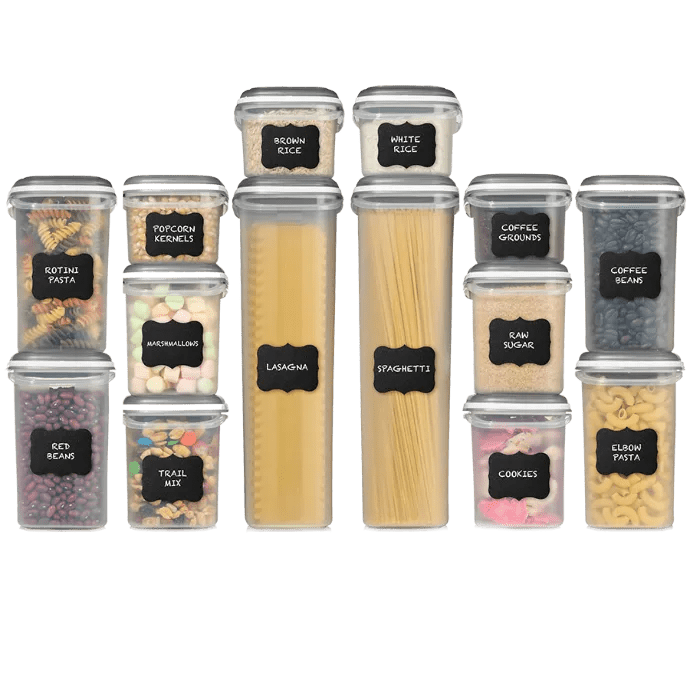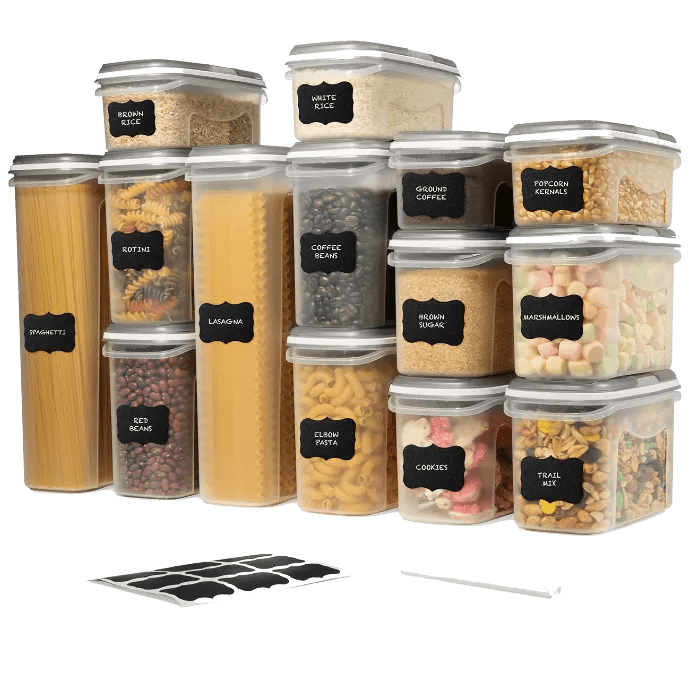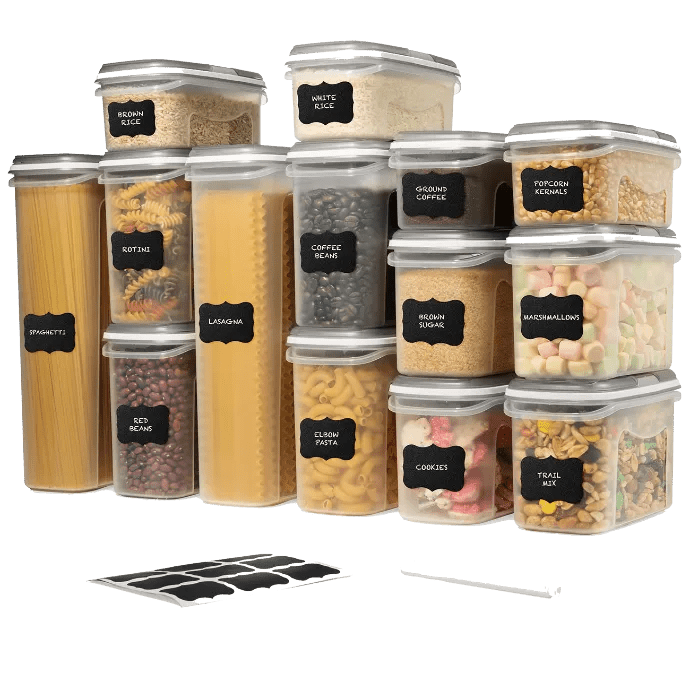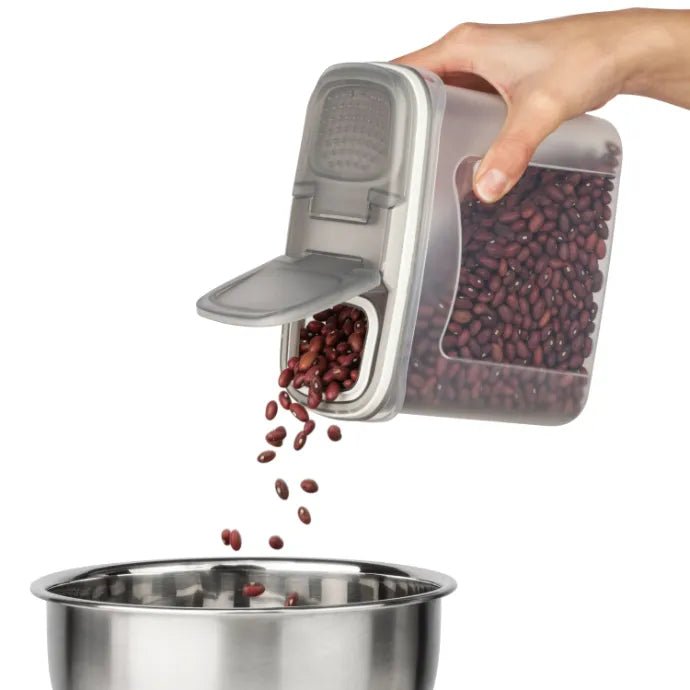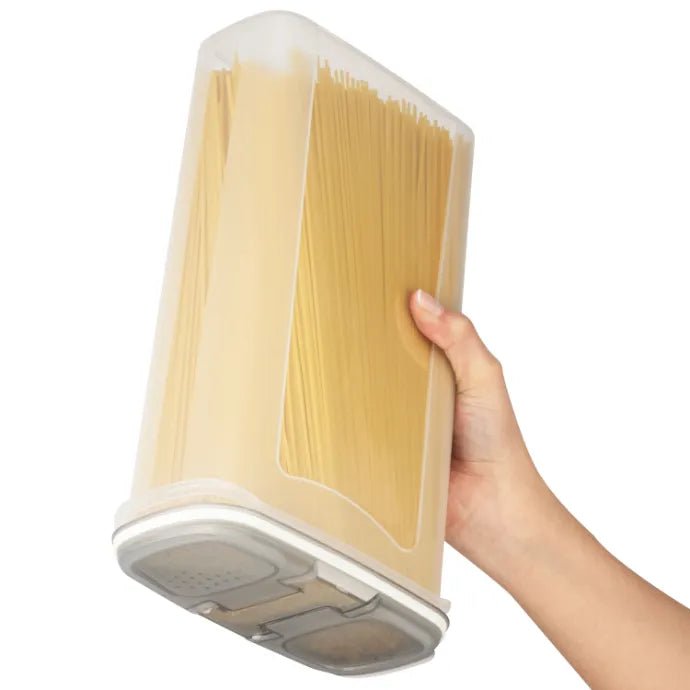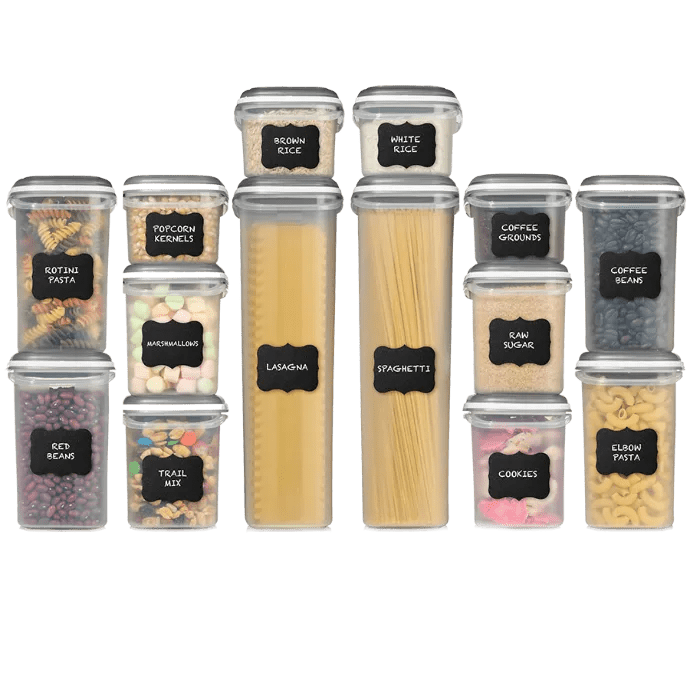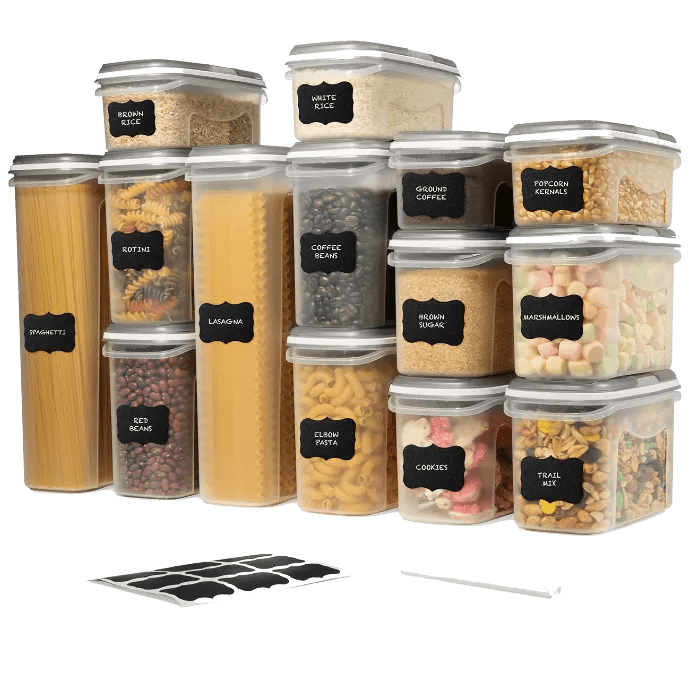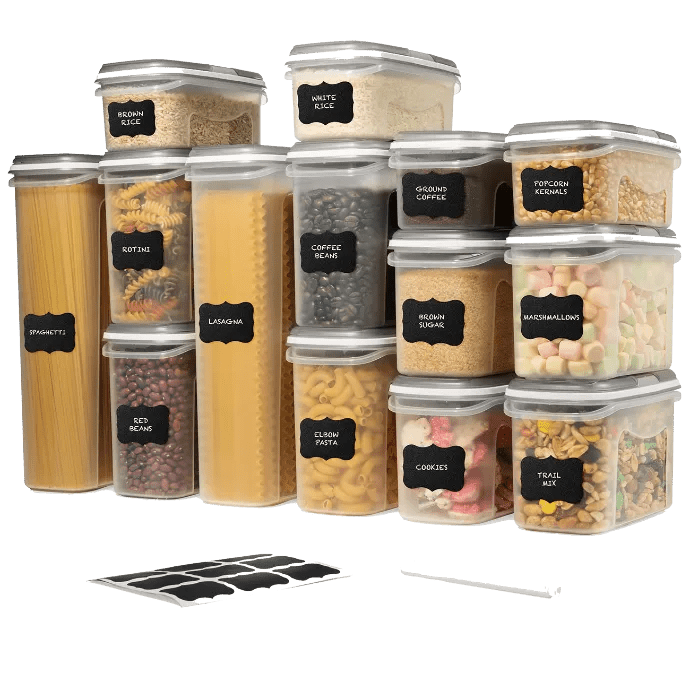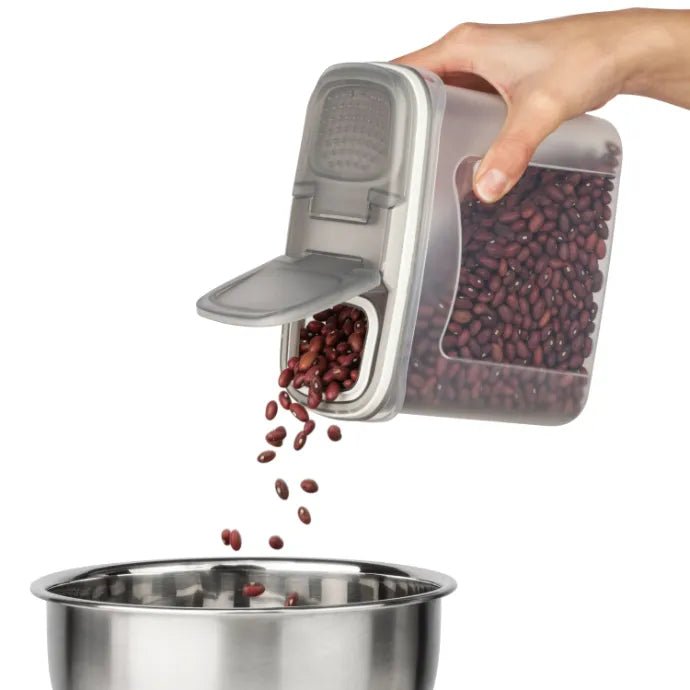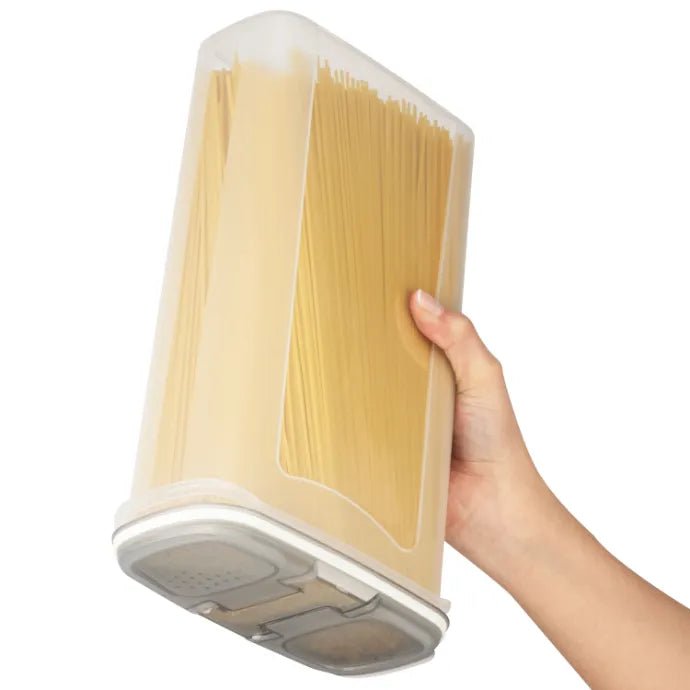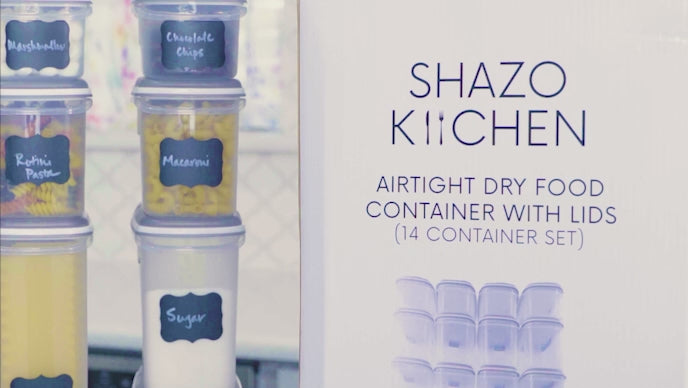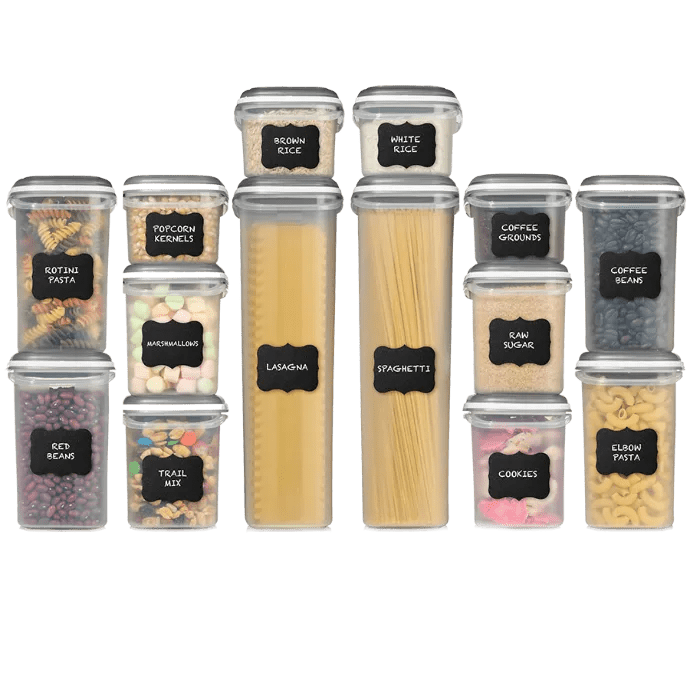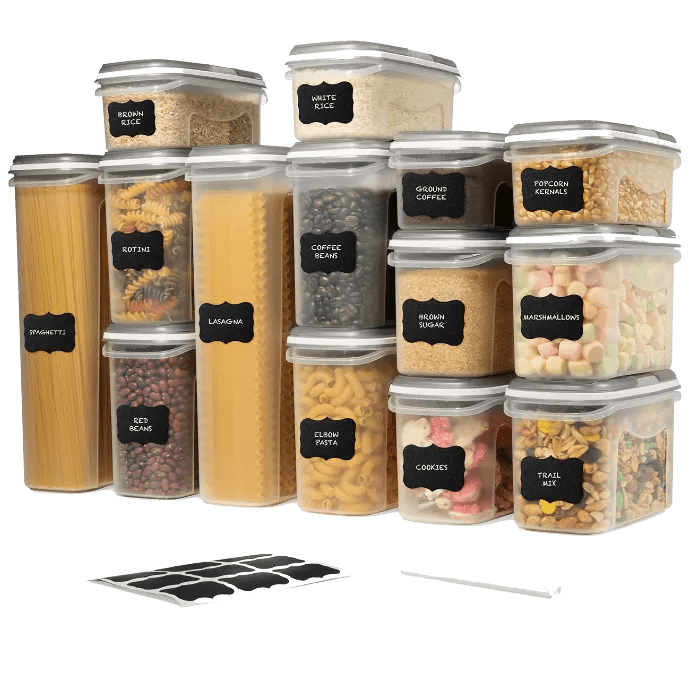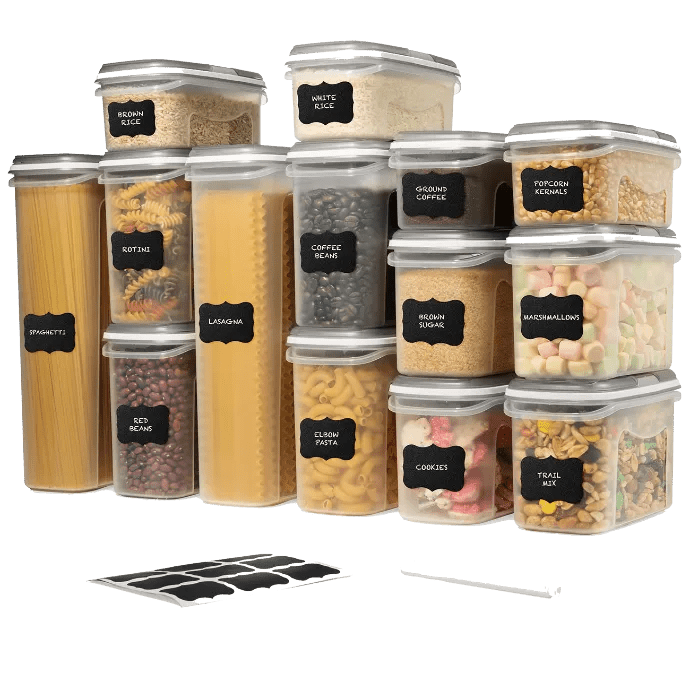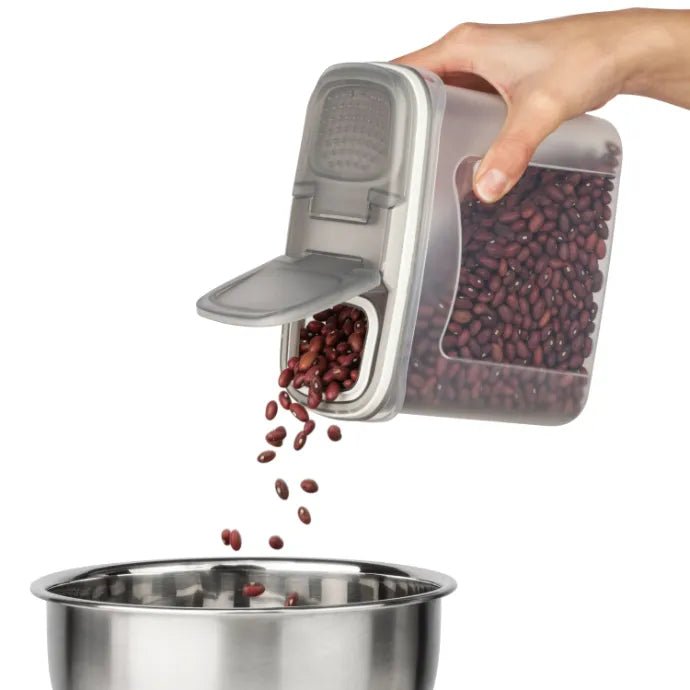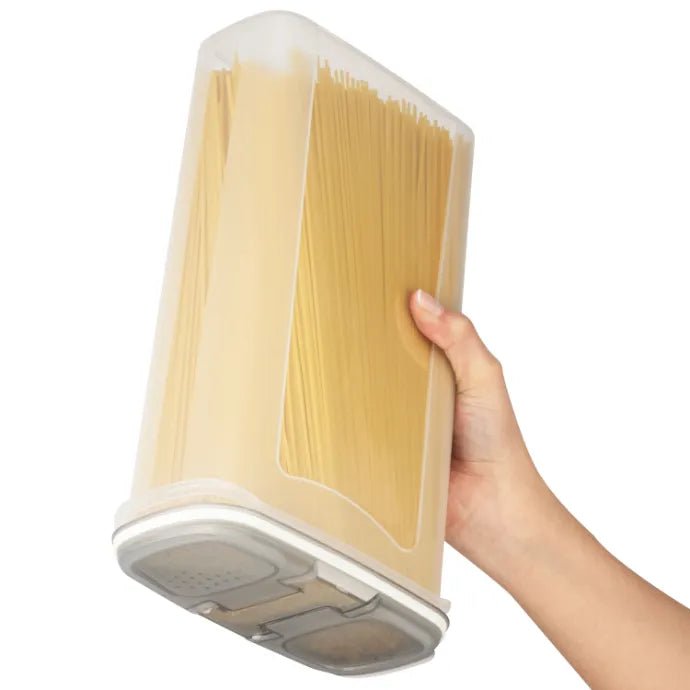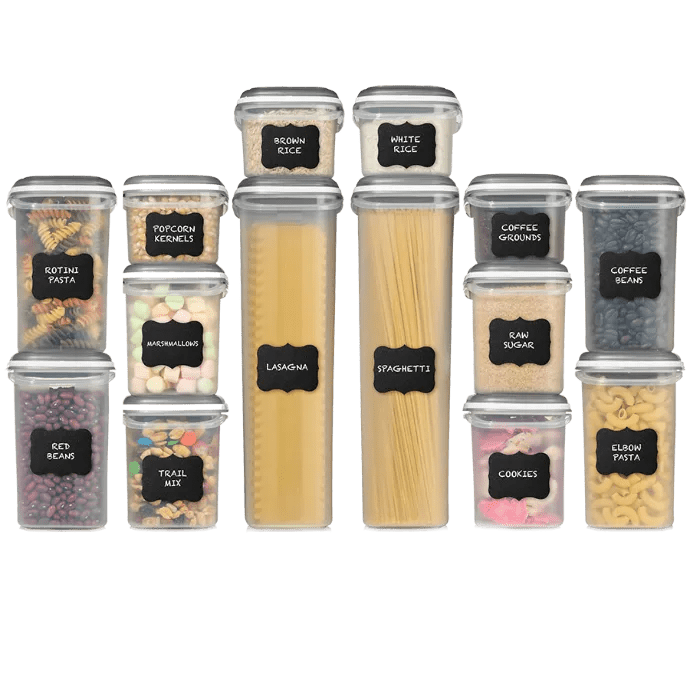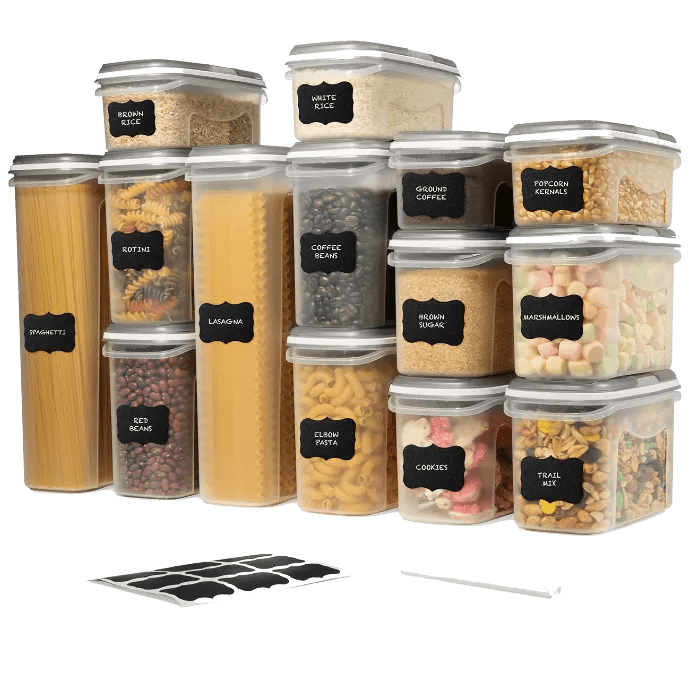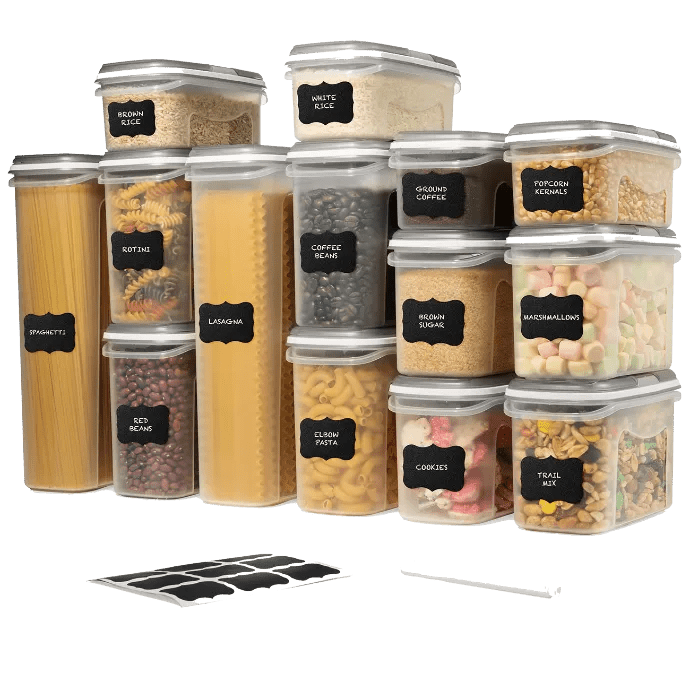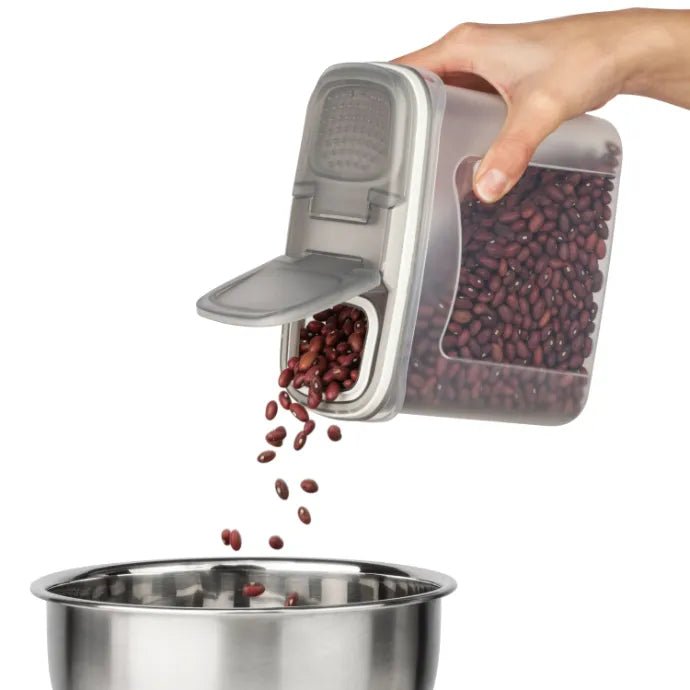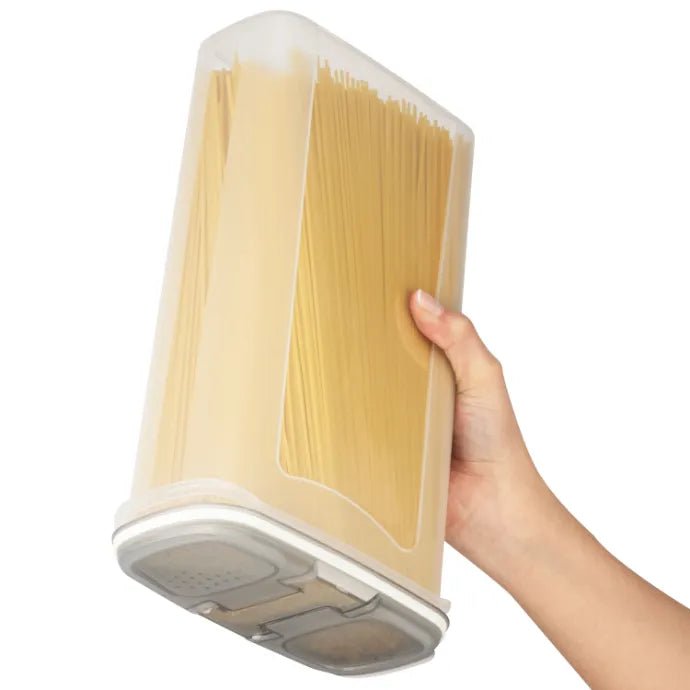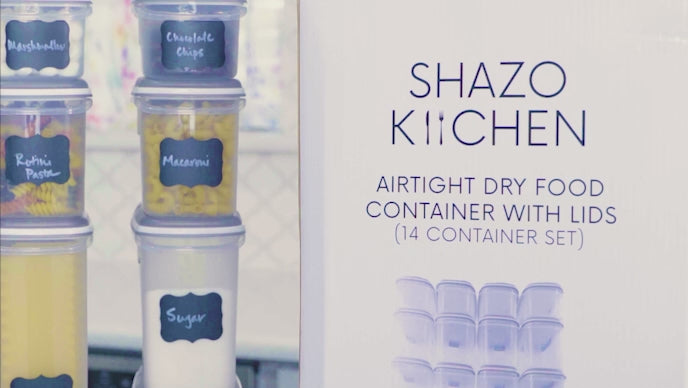 Large Set of 14 PC Food Storage Containers with Dual Purpose Gray Lids
The set includes 14 pieces of food storage containers, each equipped with dual-purpose gray lids. Ranging in sizes, these containers provide versatile storage options for various food items, ensuring your pantry stays neat and your ingredients remain fresh. The interchangeable lids and graduation marks on containers make organization simple and efficient.

Crafted with durability and functionality in mind, these containers are made from high-quality materials. The dual-purpose gray lids are not only practical but also add a touch of elegance to your kitchen storage. Streamline your storage with the BPA-free Shazo large set of 14 pc food storage containers. Crafted from durable and safe ABS & SAN plastic, these clear containers are ideal for food storage, crafts, sewing supplies, office essentials, and more.

Title for Video Review
good product. highly recommend!
Sample Title
Review body. Review body. Review body. Review body. Review body. Review body.
Don't wash them in dishwasher
first time I washed them in dishwasher lid won't stay on.
Air tight
Easy to clean and air tight
Great stackability
Bought these for my daughter and she loved them!