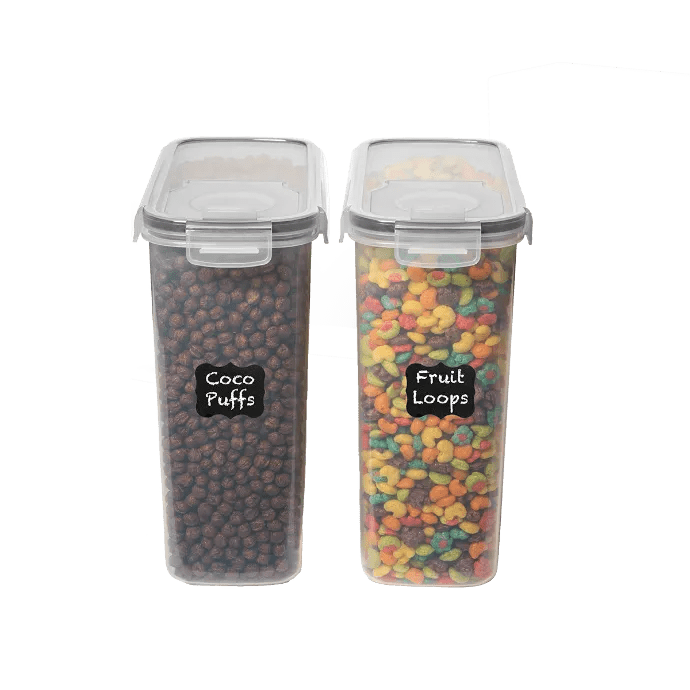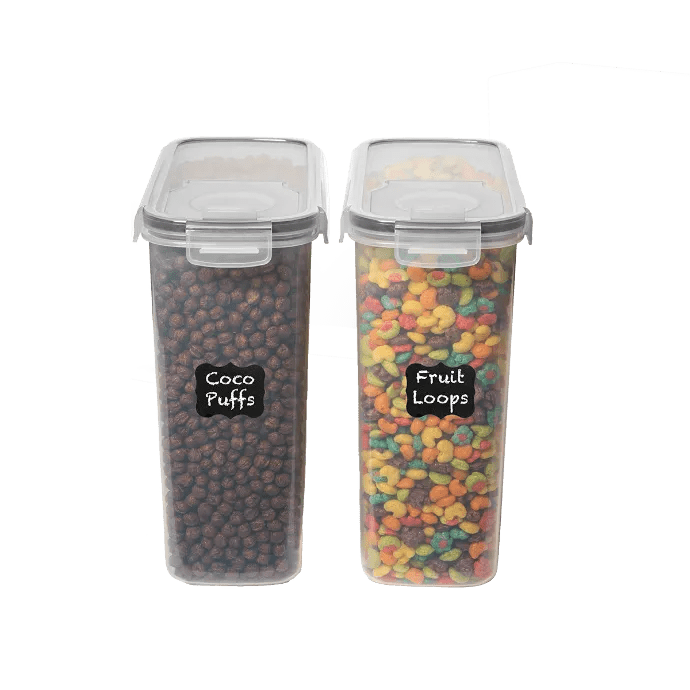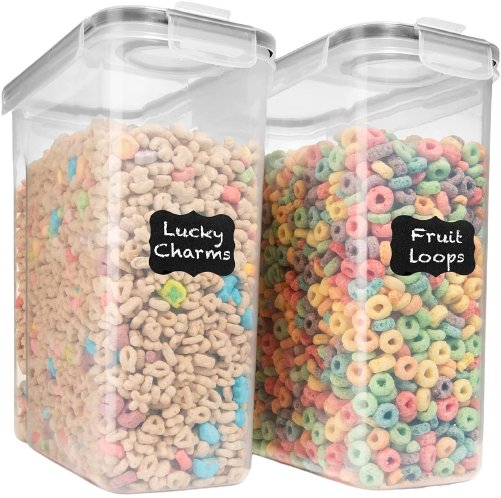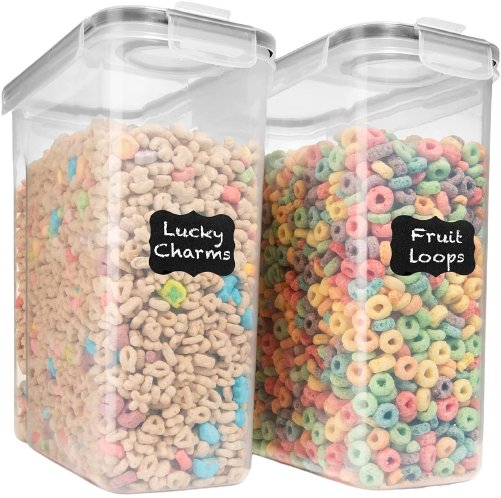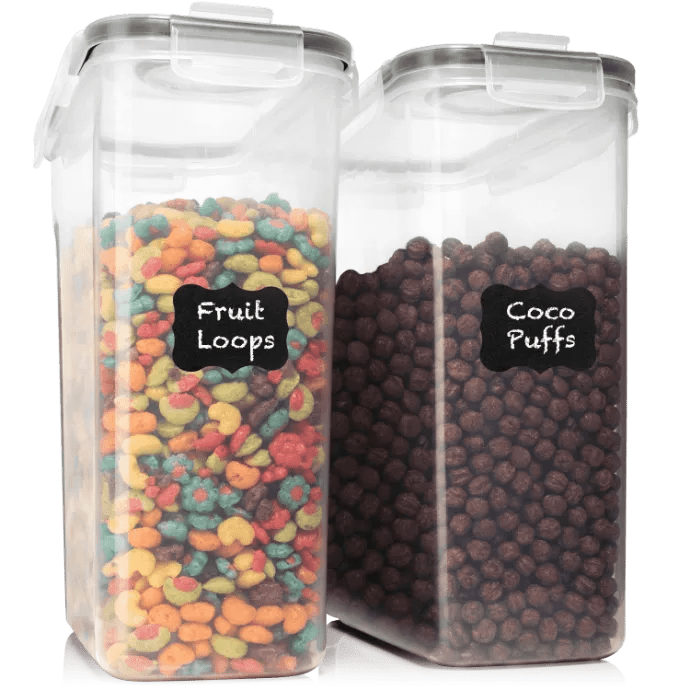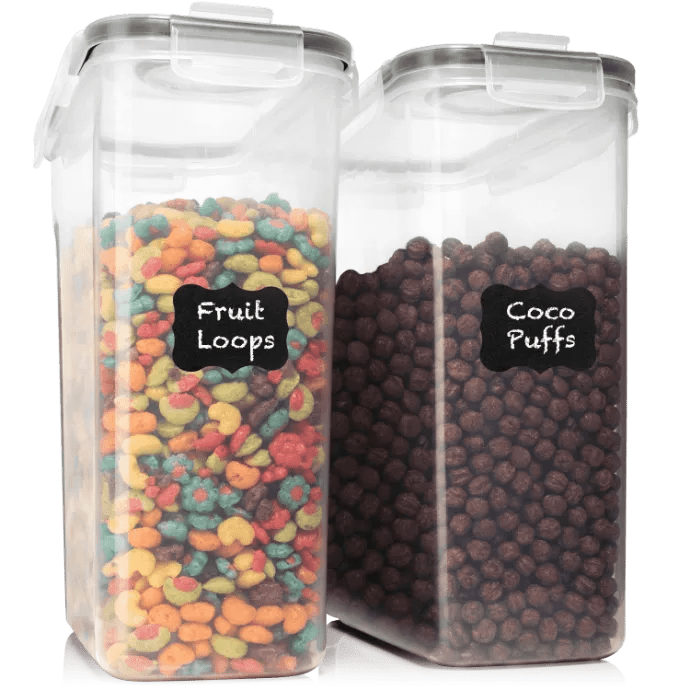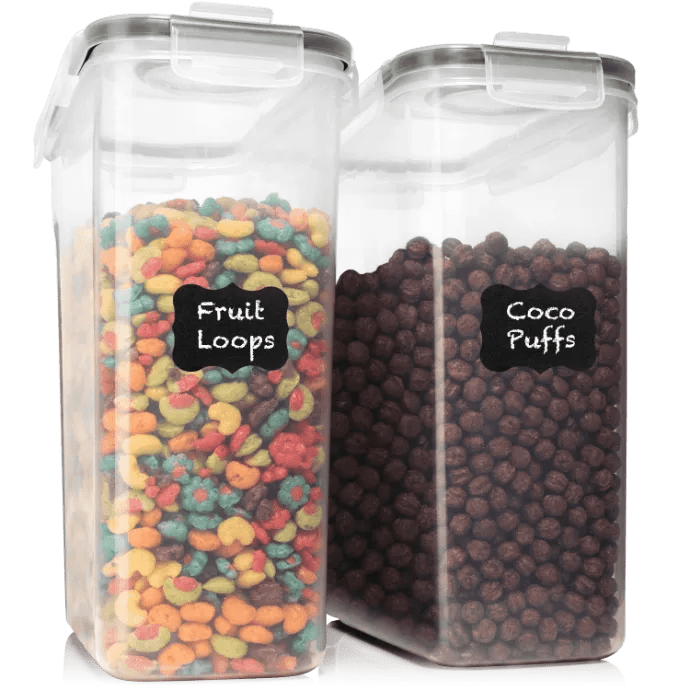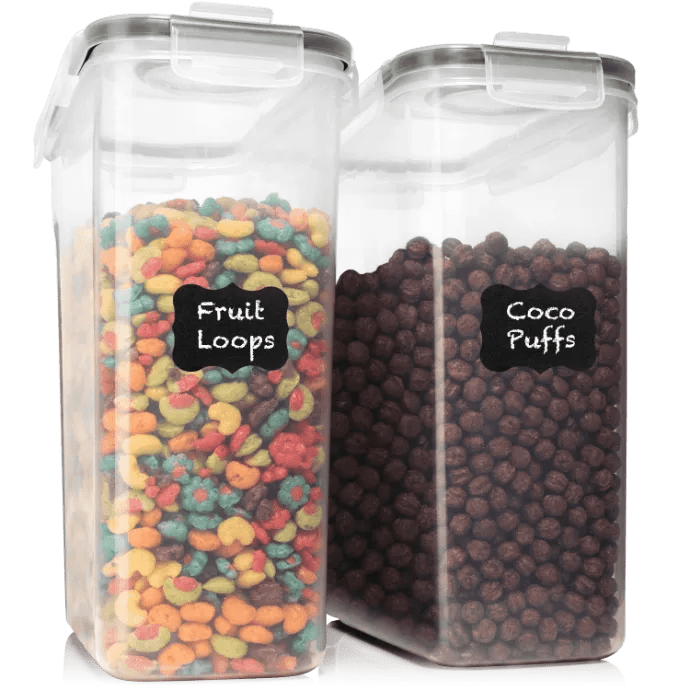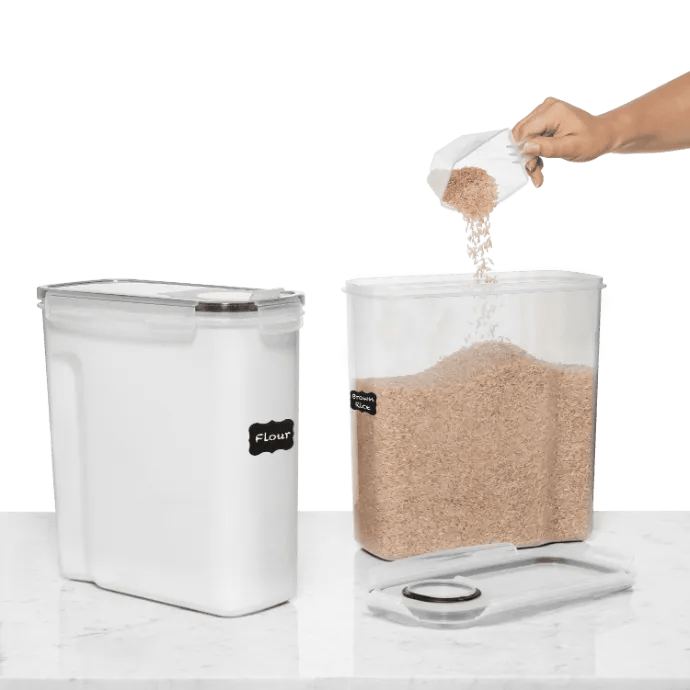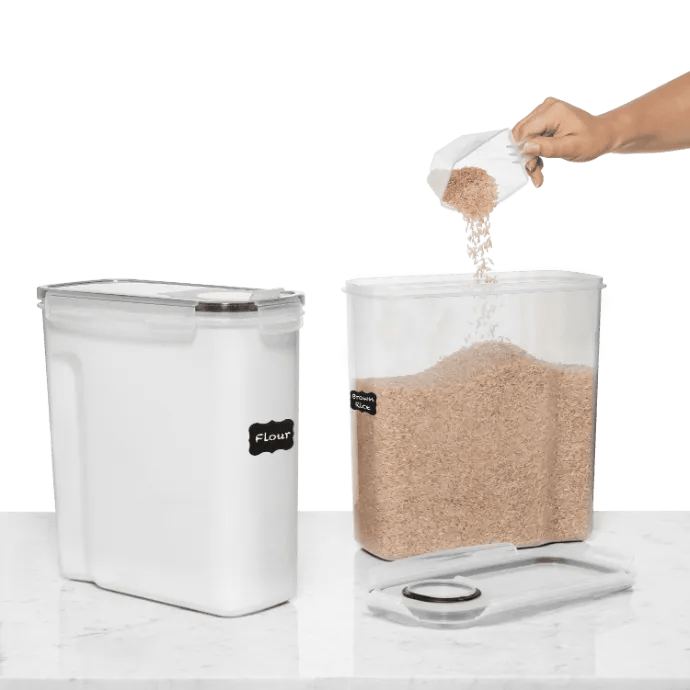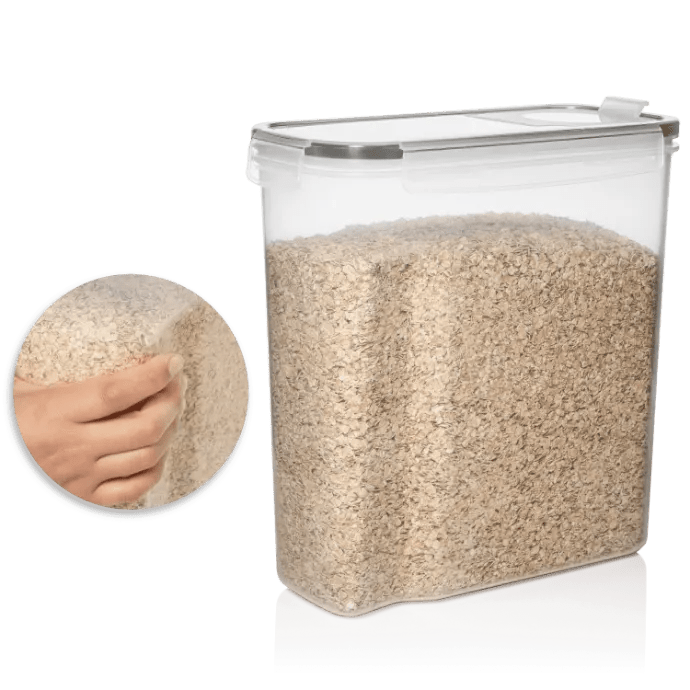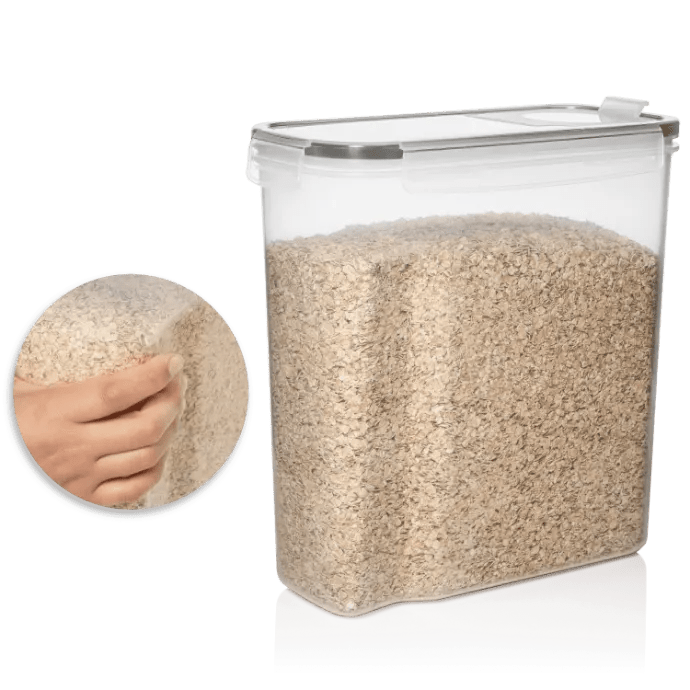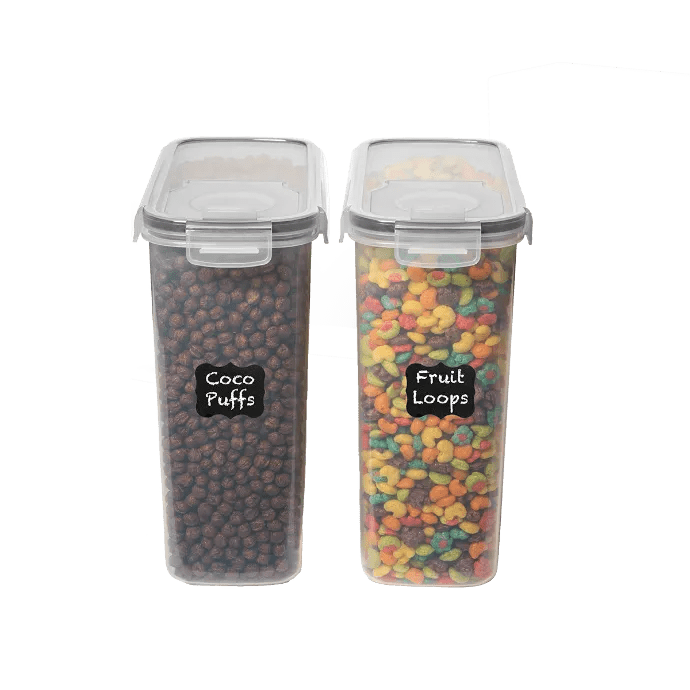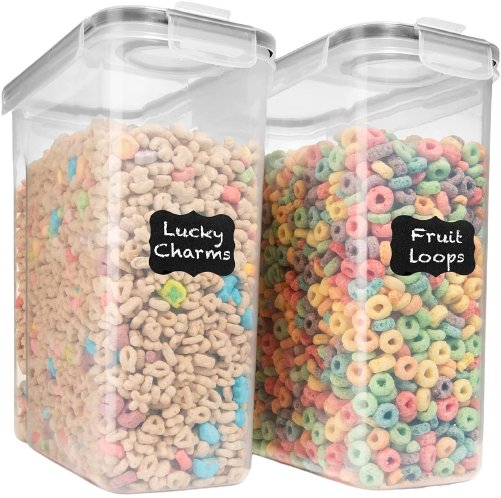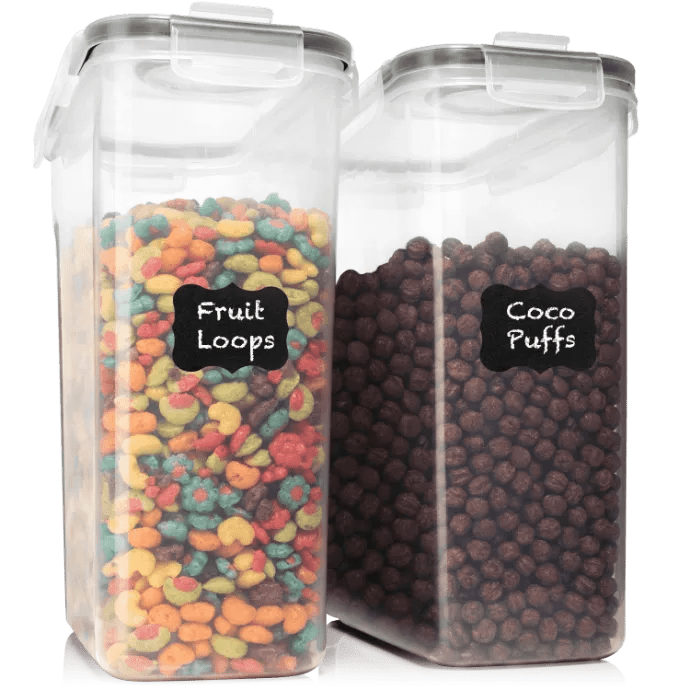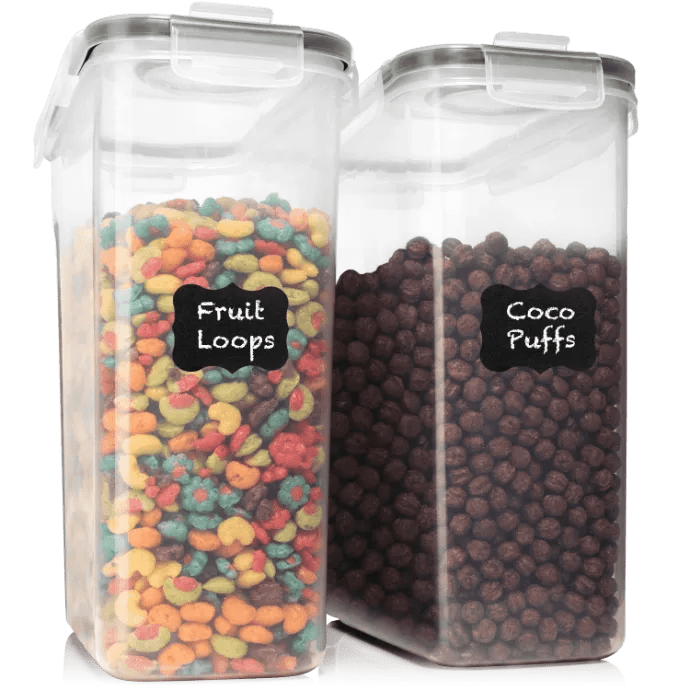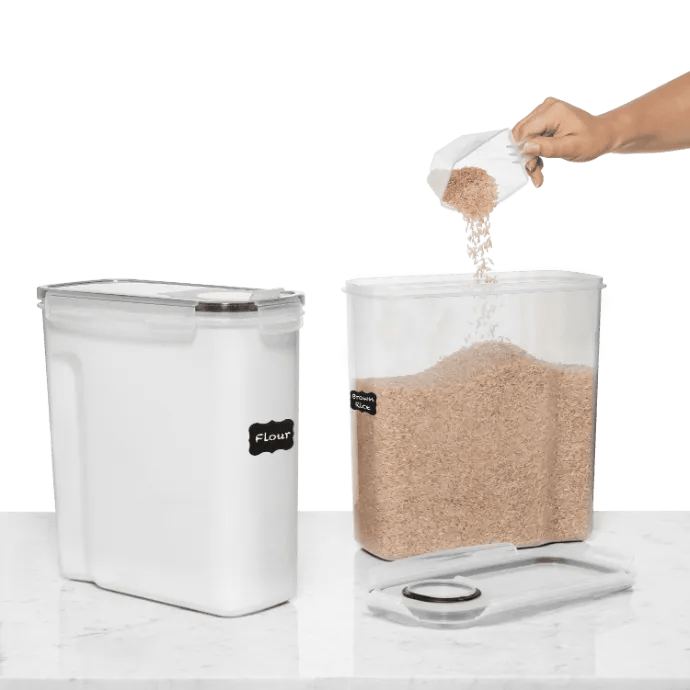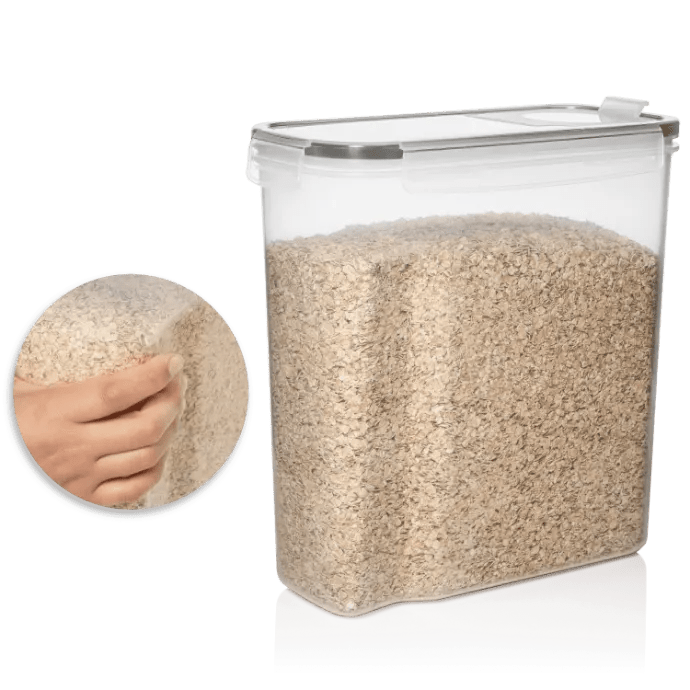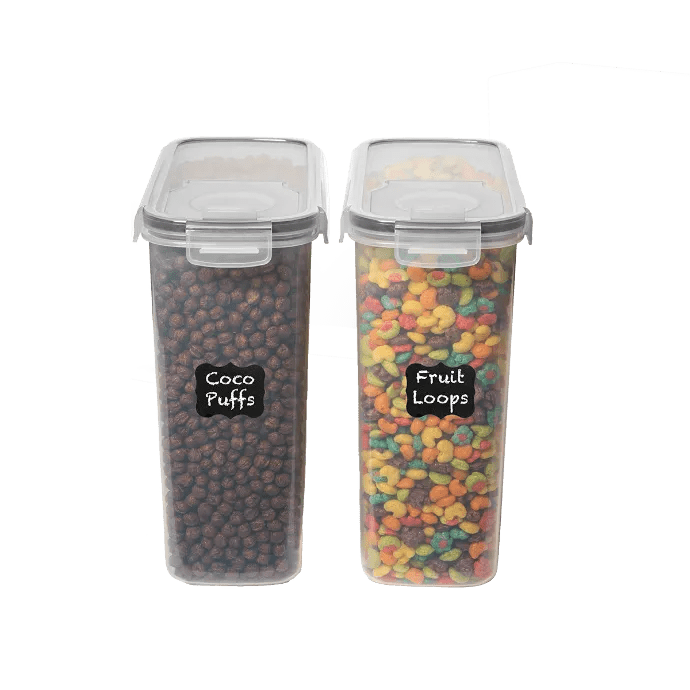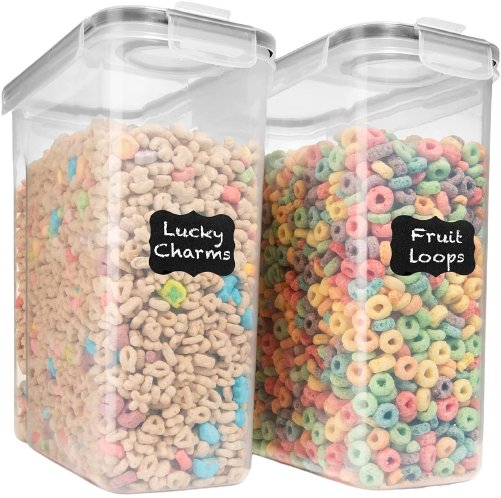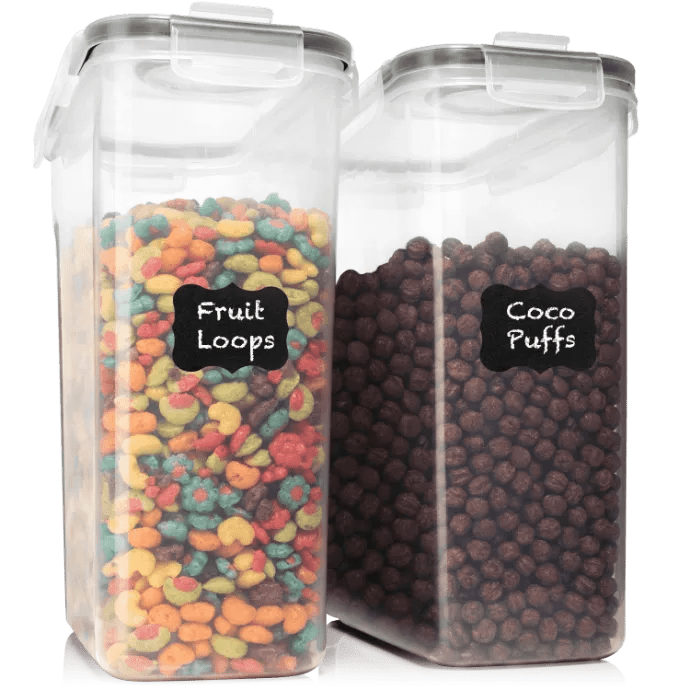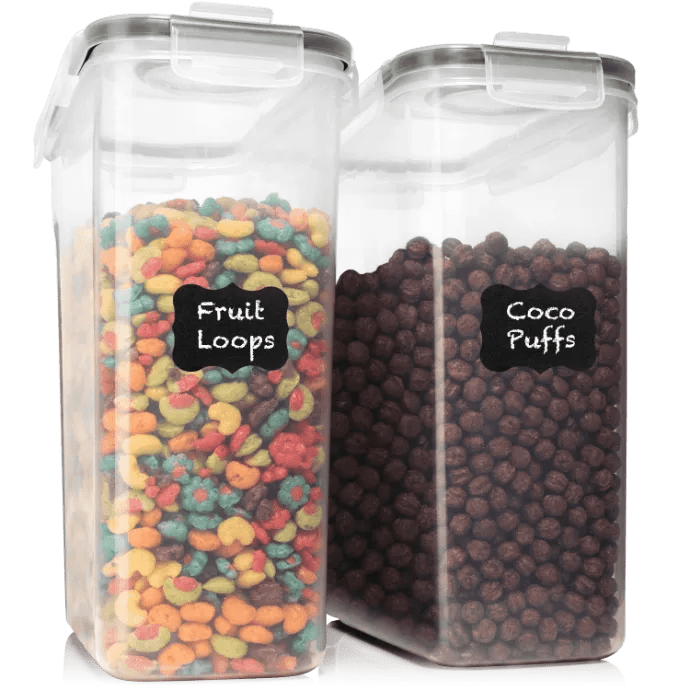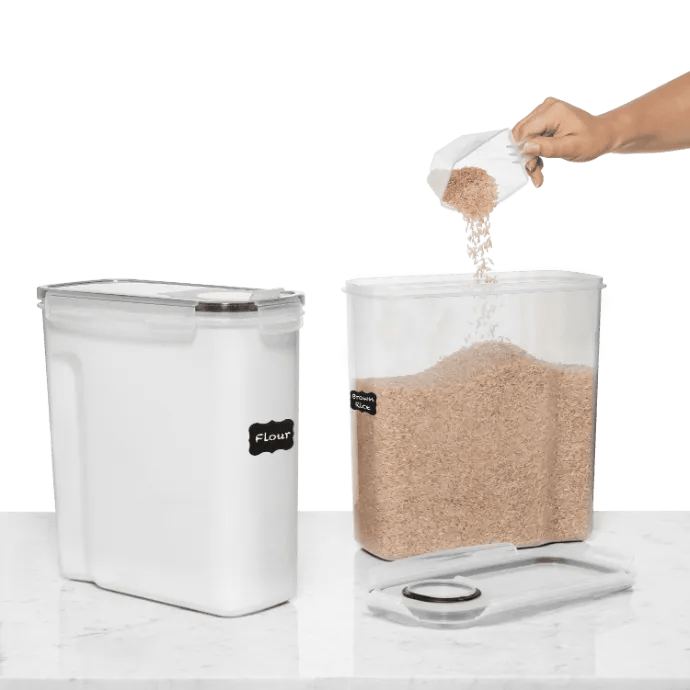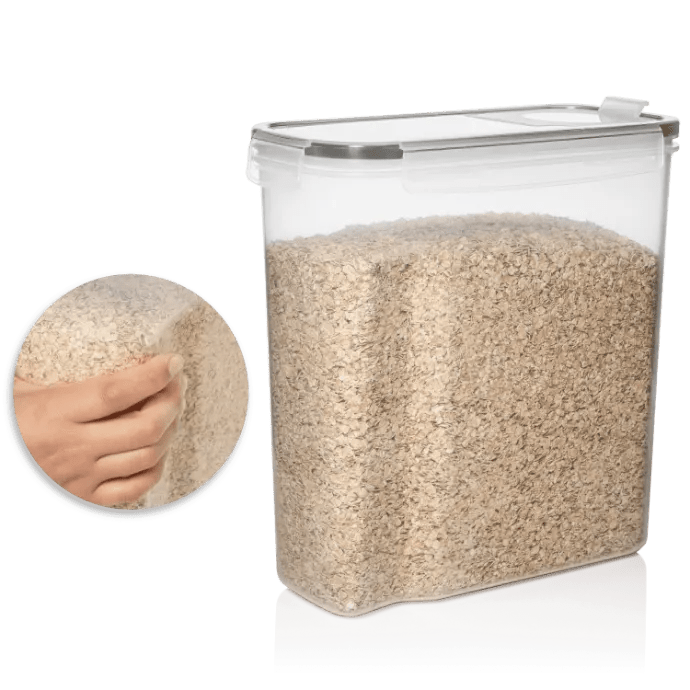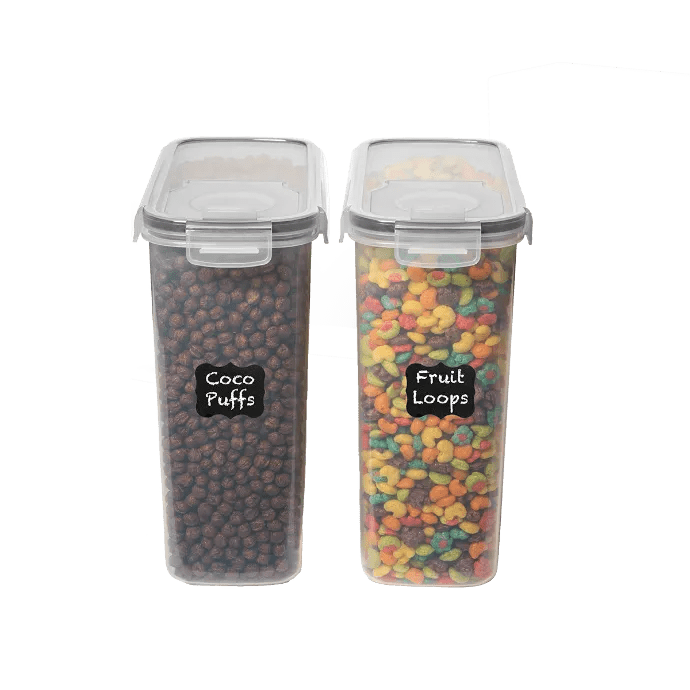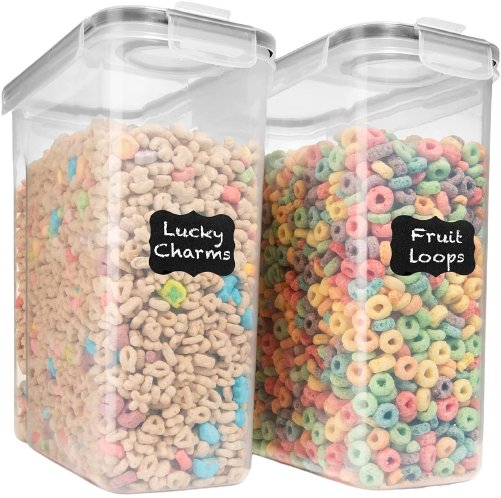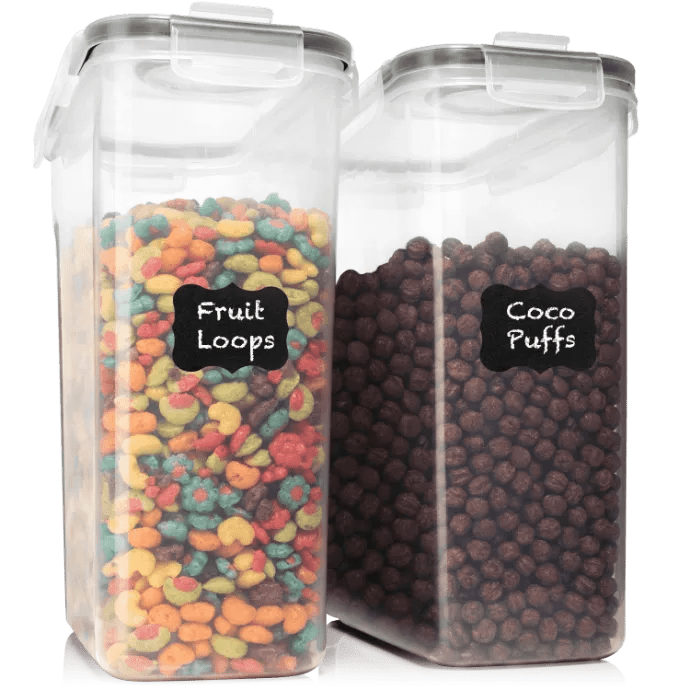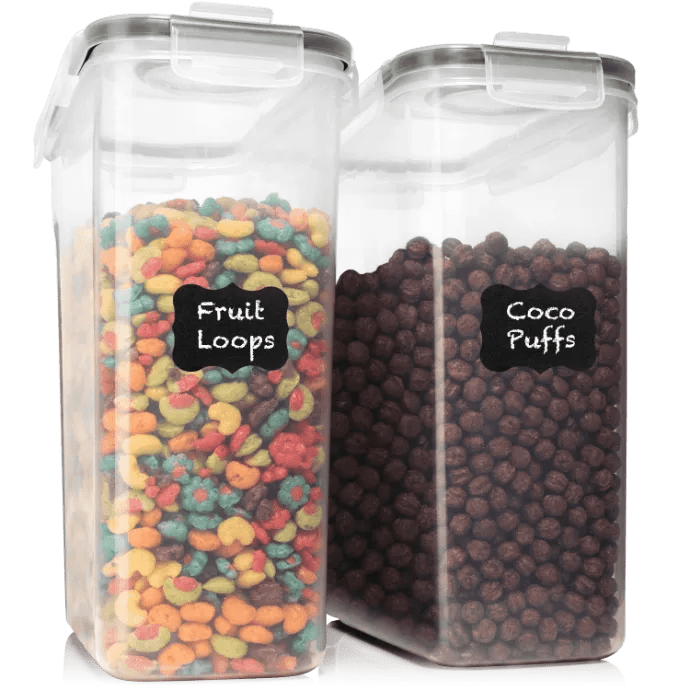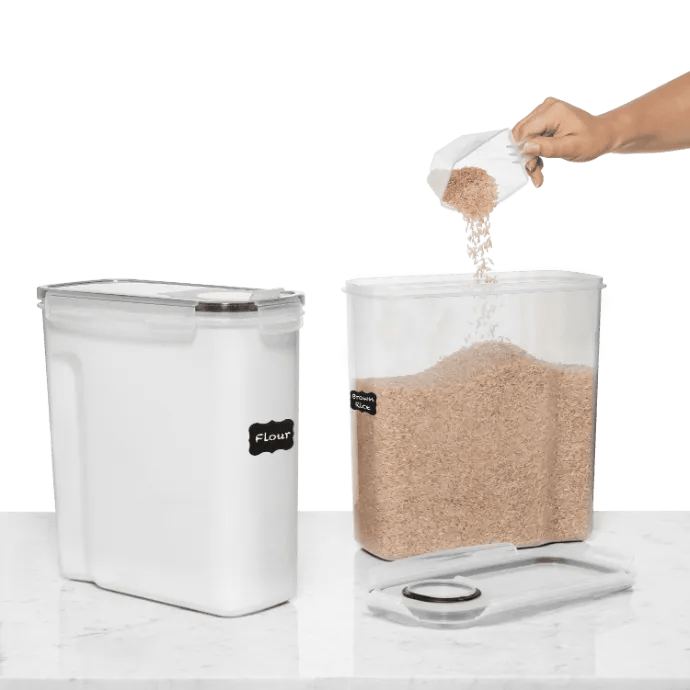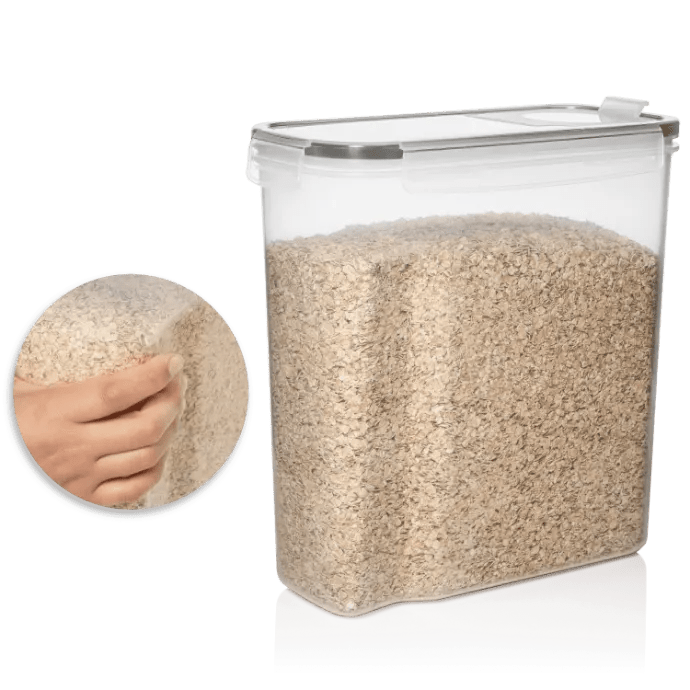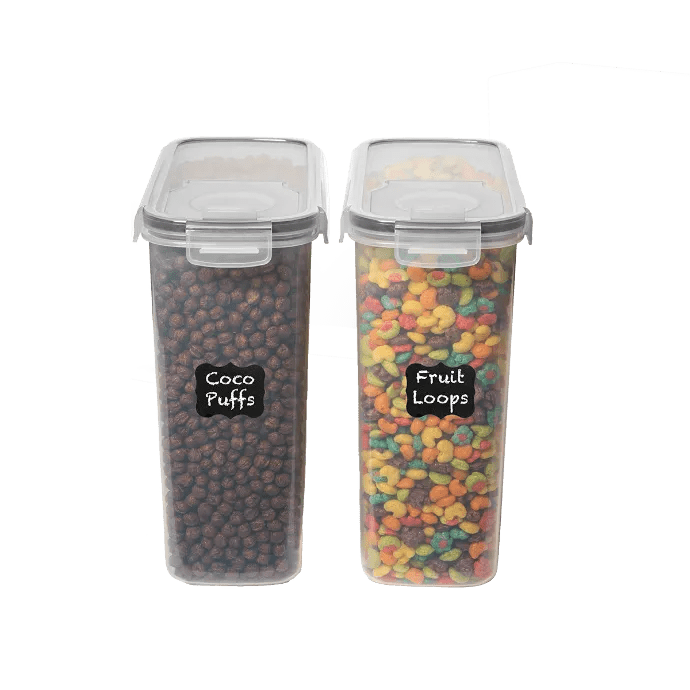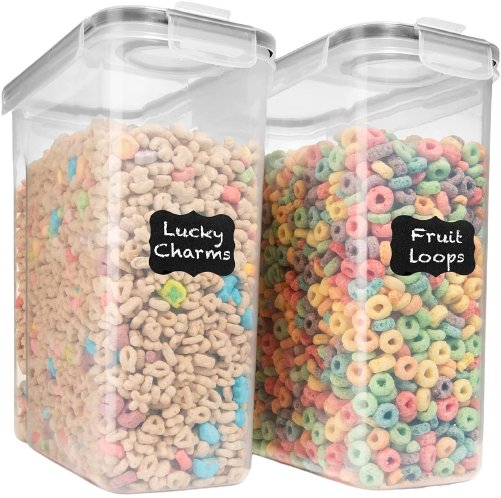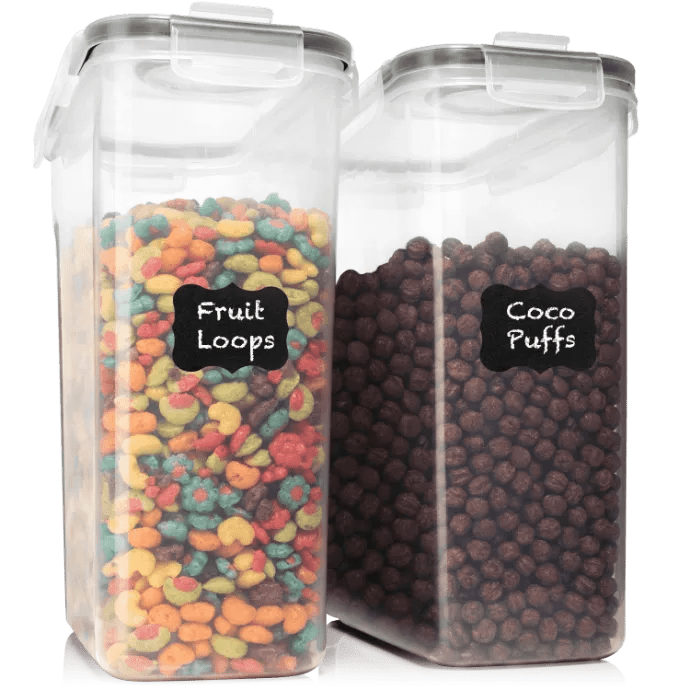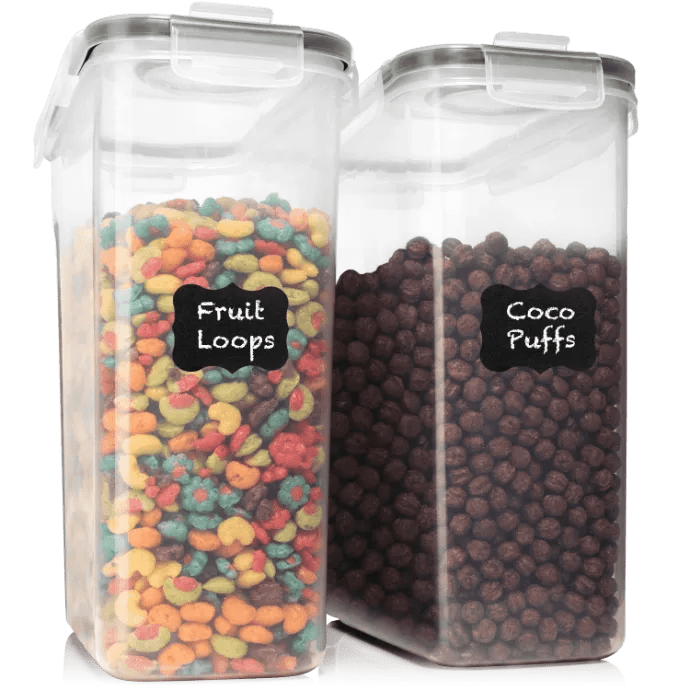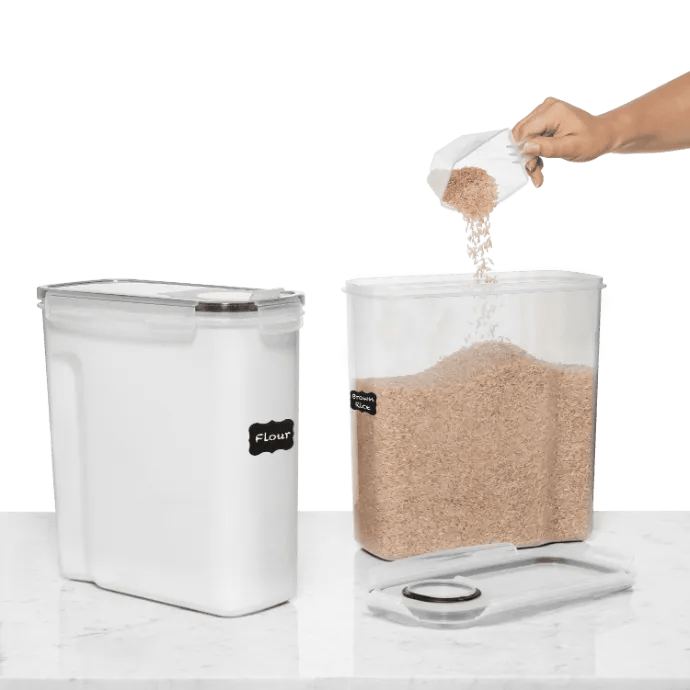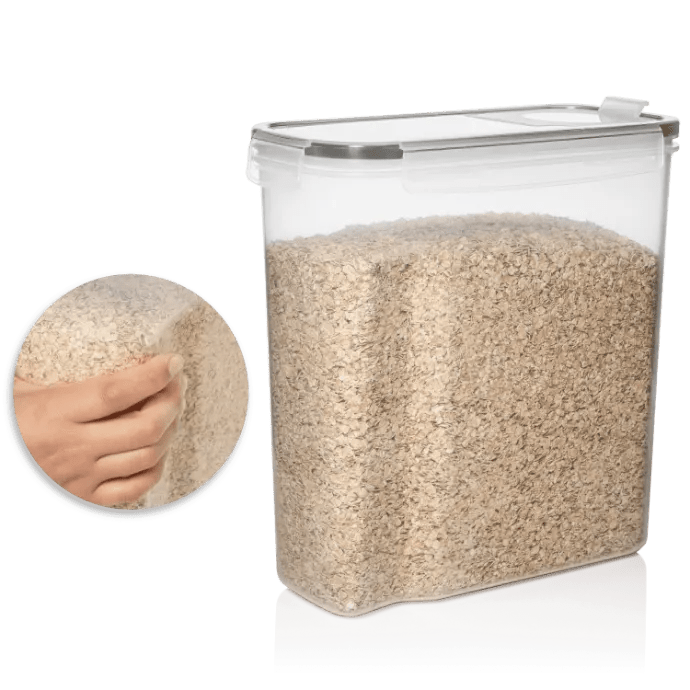 Set of 2 Cereal Containers - Black
Set your kitchen organization on a sleek and efficient path with the Set of 2 Cereal Containers in stylish black. These containers, available with lids for added convenience, promise a sophisticated storage solution that complements your modern kitchen aesthetics.
The airtight feature of these containers stands out as a key attribute, keeping your cereals free from moisture and maintaining their crunchy texture. The sleek black design adds a touch of sophistication to your kitchen, making these containers both functional and stylish.

Poor quality, broke right away.
Two had broken tabs on the covers when they came out of the box. Poor quality.
Two tabs were broken and when I click on product service page is nonexistent.
Two tabs were broken on the front and back of the top of the lid on one of the lids. When I clicked on the product service page it sent me to an "oops something went wrong" message, as in product service is nonexistent.
The lid is very secure with snap down sides
I really like the lid-it snaps down on all 4 sides and the two long sides snap in two places. It is very securely sealed. The pour lid also snaps securely. It also has a very large space; we put a very large box of cereal in it with room to spare.
Very Happy with my purchase….except
First, let me say these work great for their purpose. I store cereal in them and they fit the largest family-sized box easily. The plastic arrived clear with no scratches. They are completely airtight and the clips ensure a strong close. I dropped one from waist height by accident and nothing happened so I'd give it a 10 for utility. I did notice that the lid was difficult to close at first and the clips would lock but my husband pointed out that the lid is ever so slightly smaller on the side opposite the spout. It wasn't even noticeable to me. Once I turned the lid 180 degrees, it snapped right into place. My only complaint is when you wash them, water gets caught under the seal inside the lid. You have to make sure to leave it drying FOREVER. still worth the buy. I recommend
Both lids broke and cracked within a few months.
Good size but did not last very long. Both lids cracked and broke leaving the containers unusable.