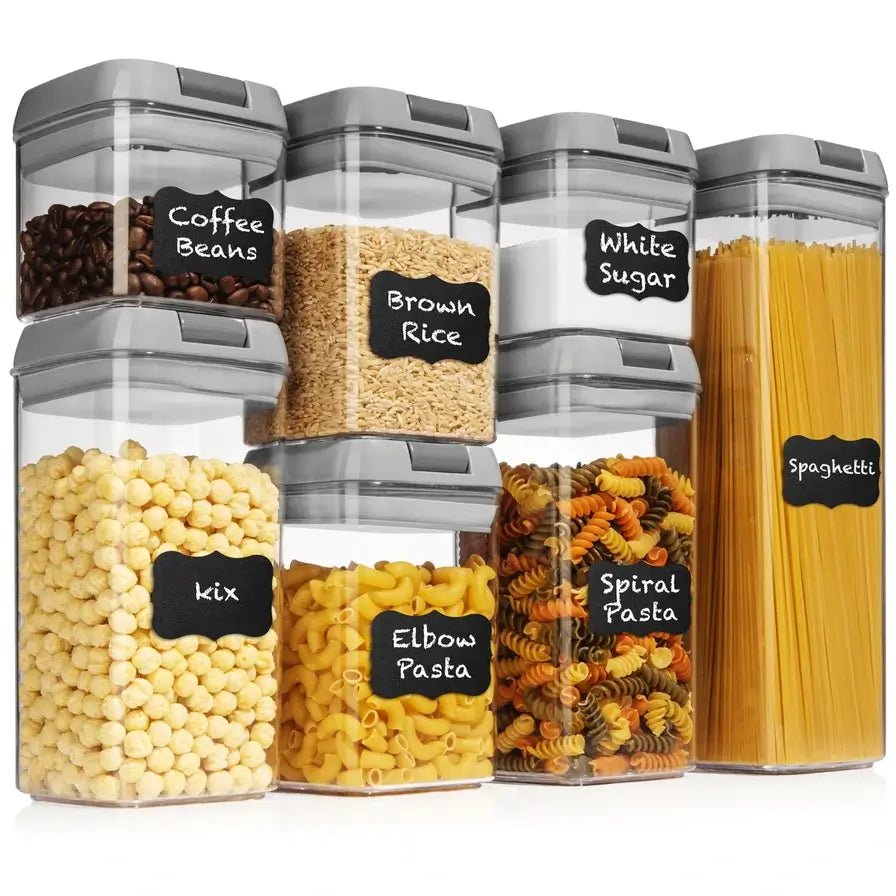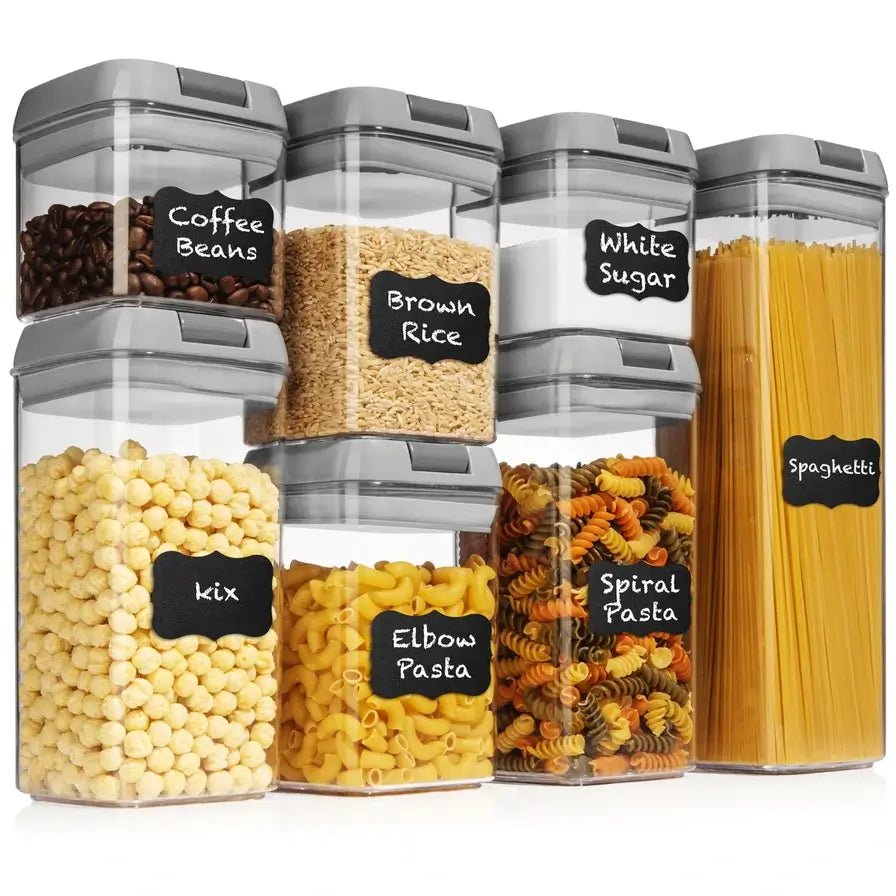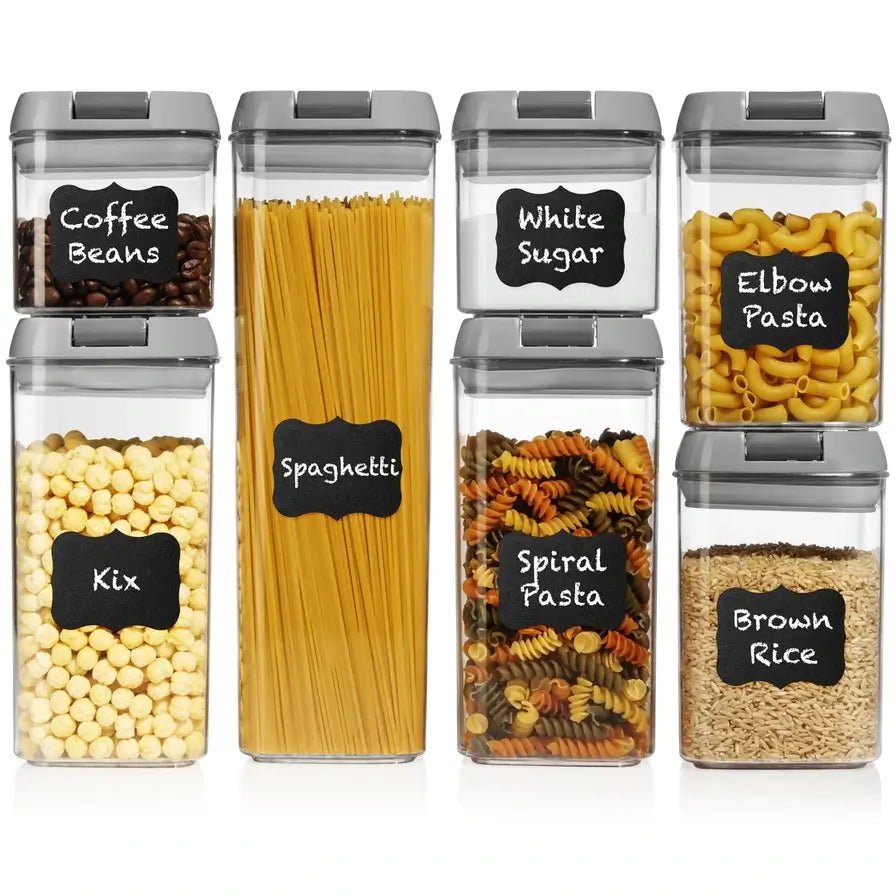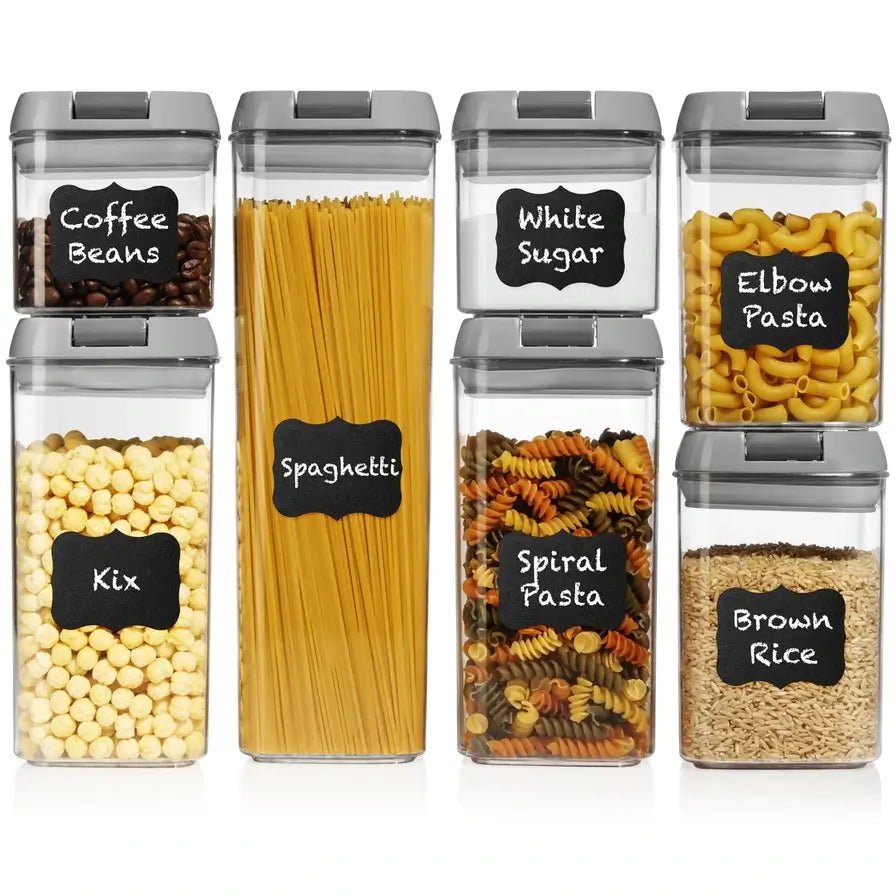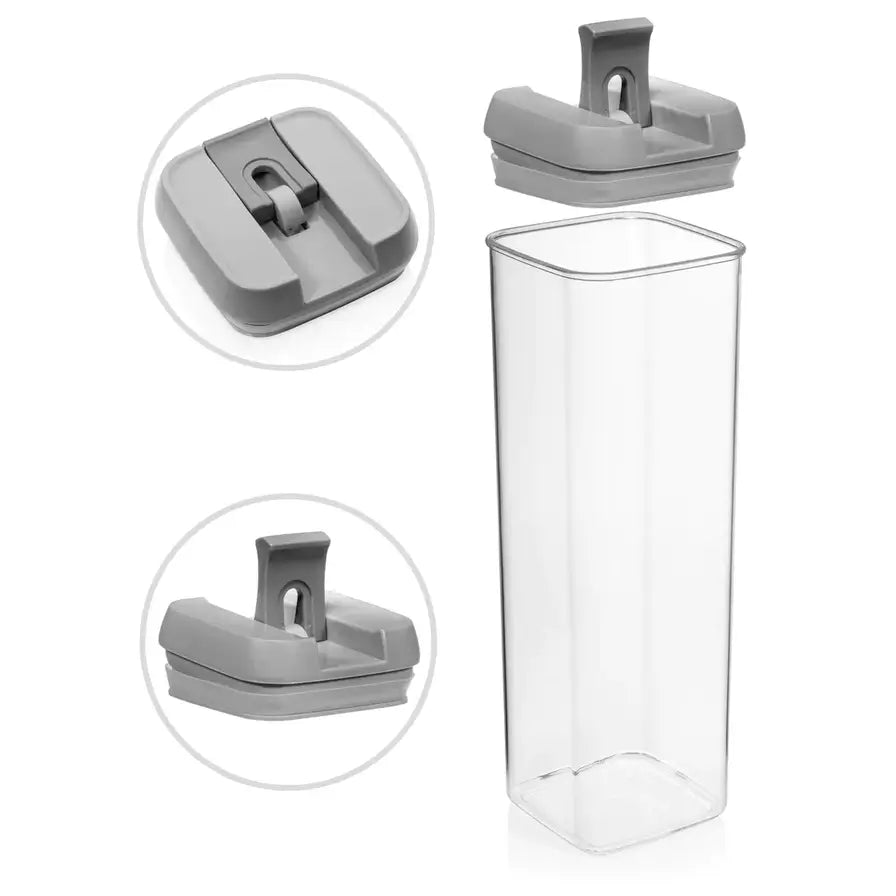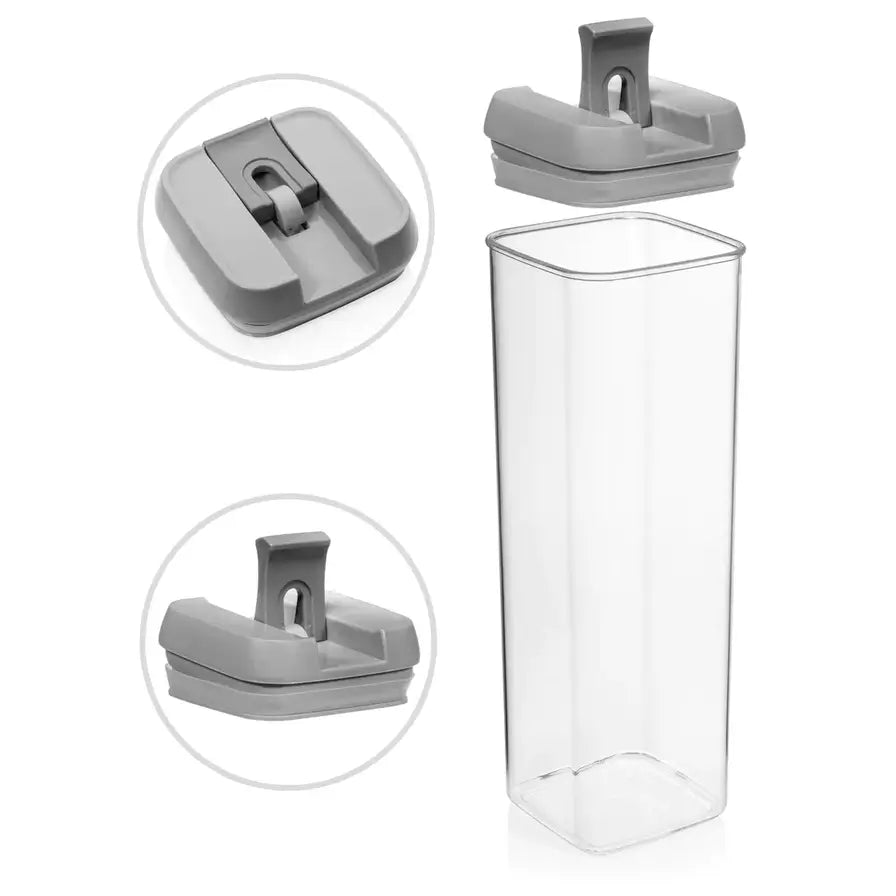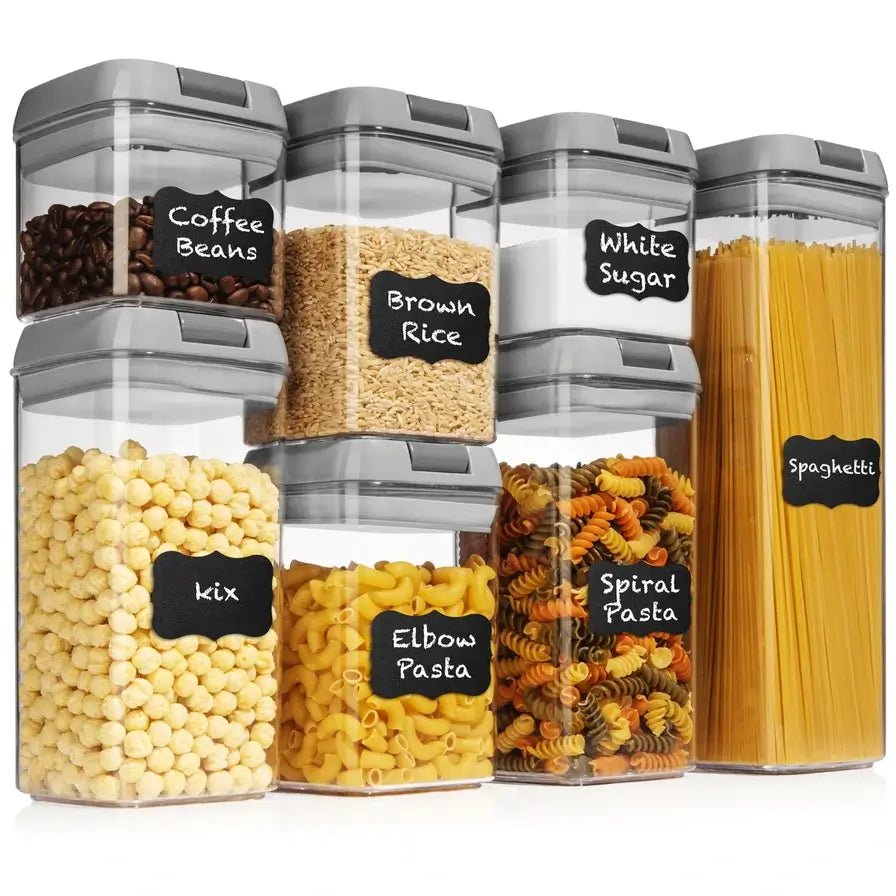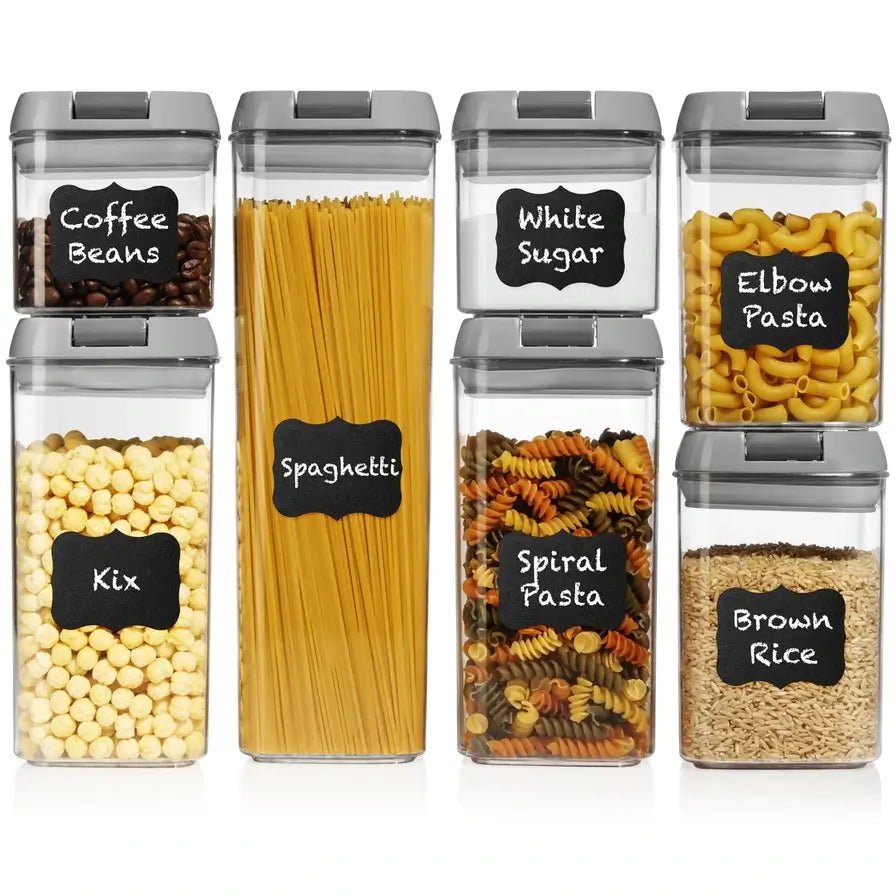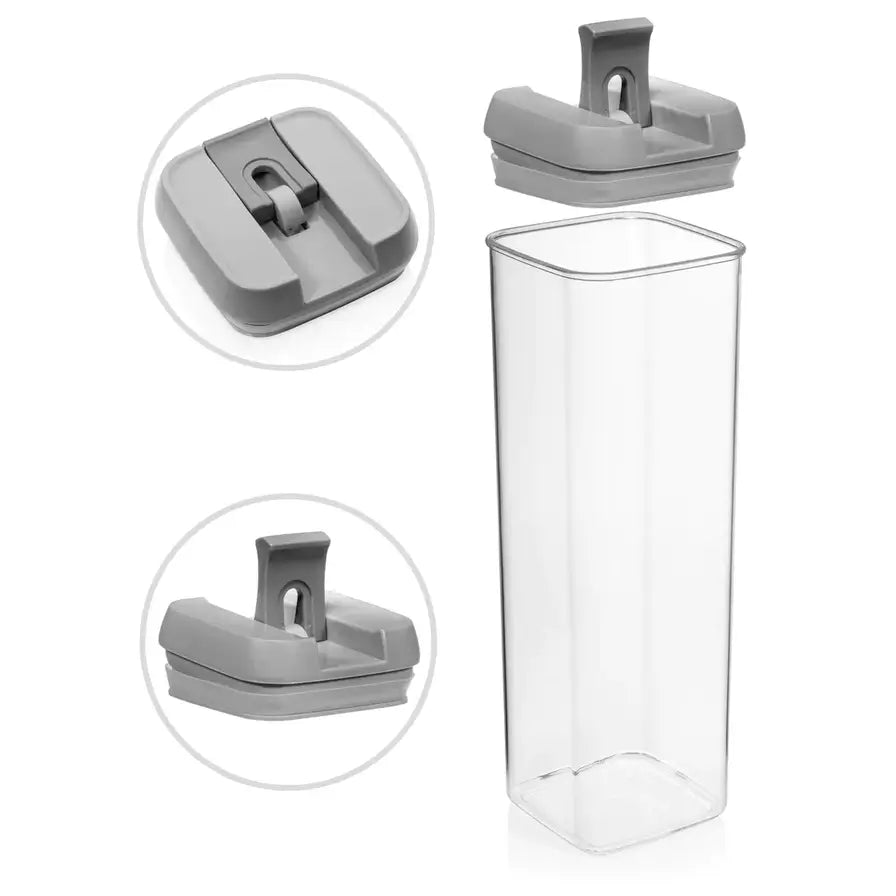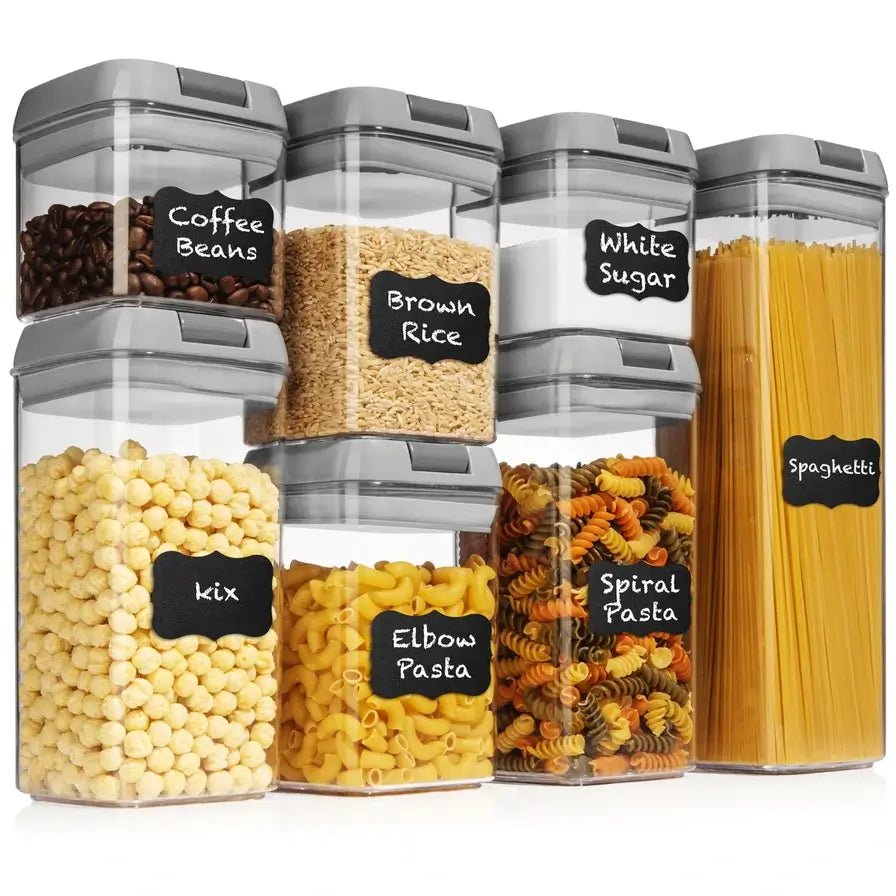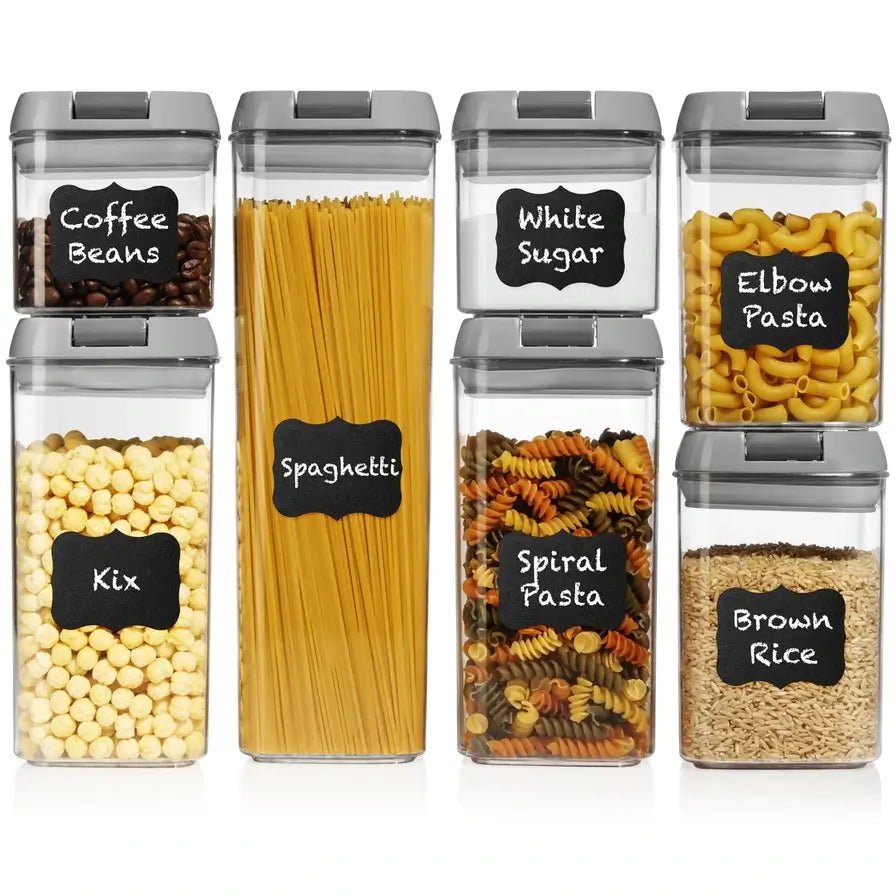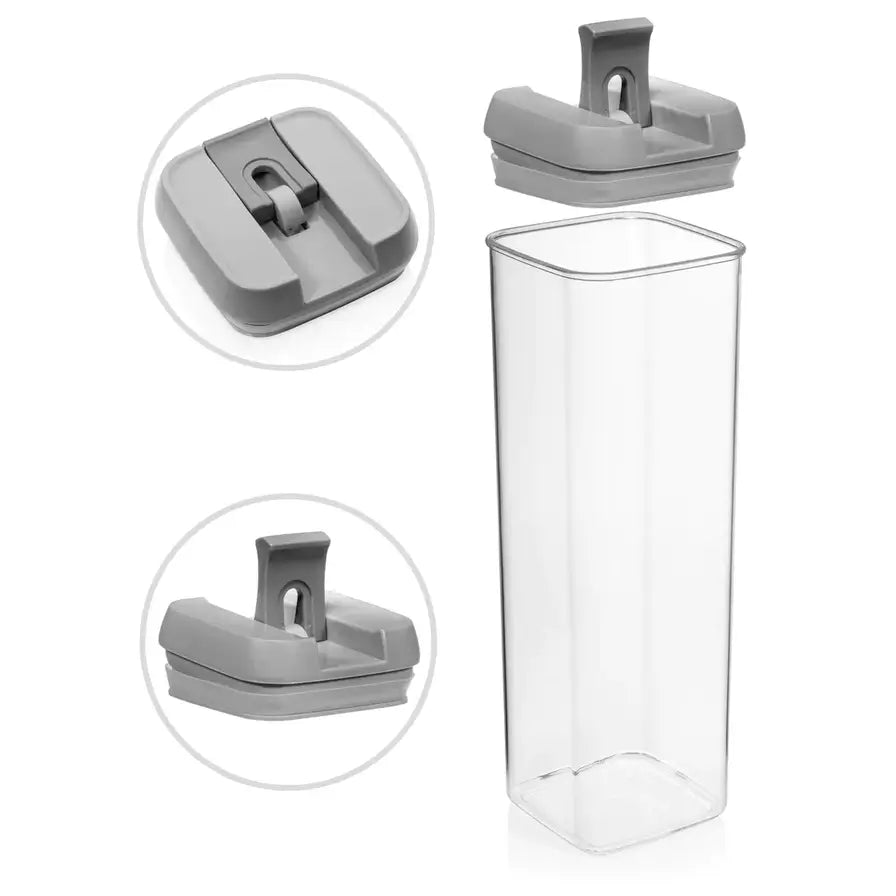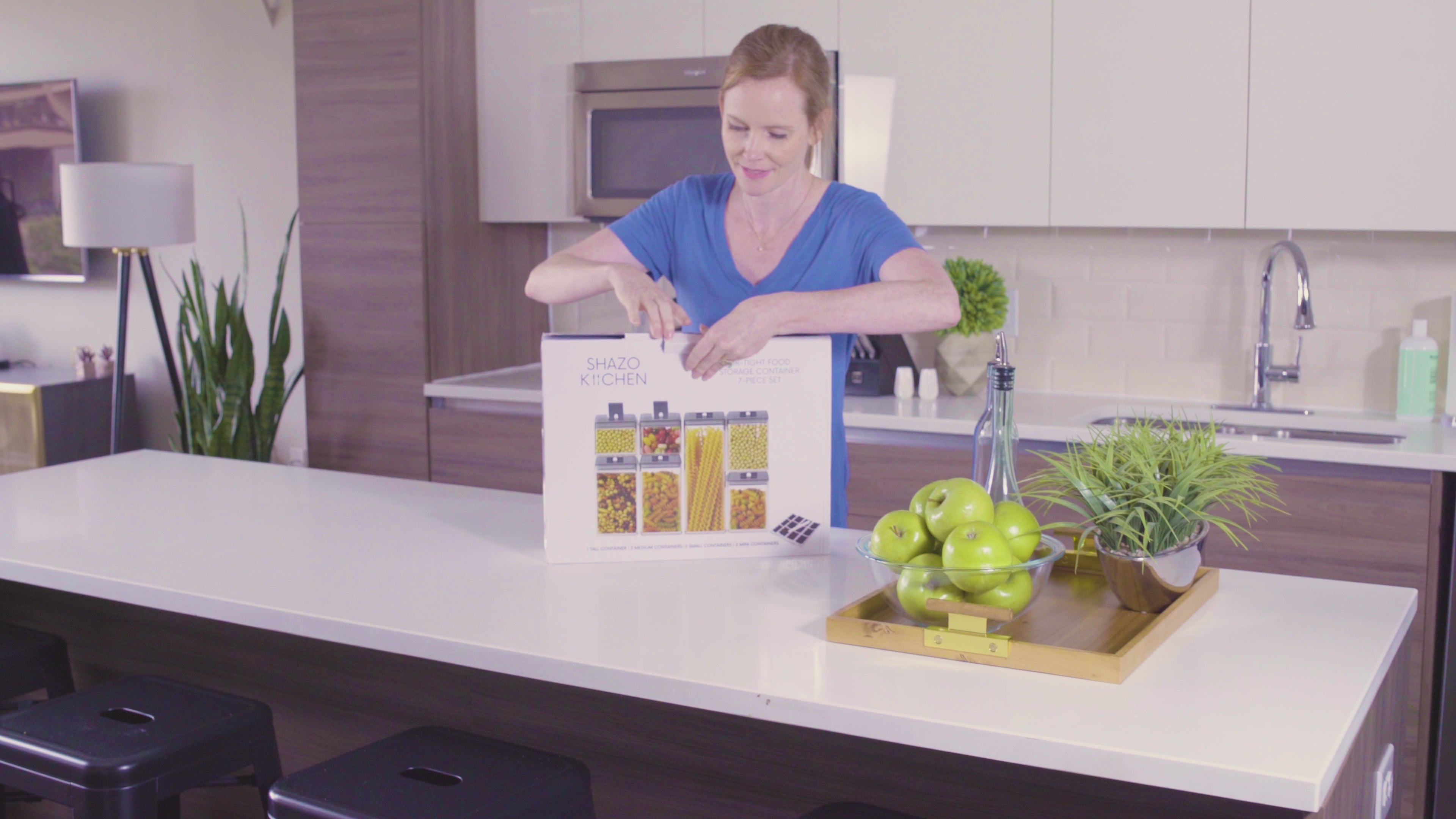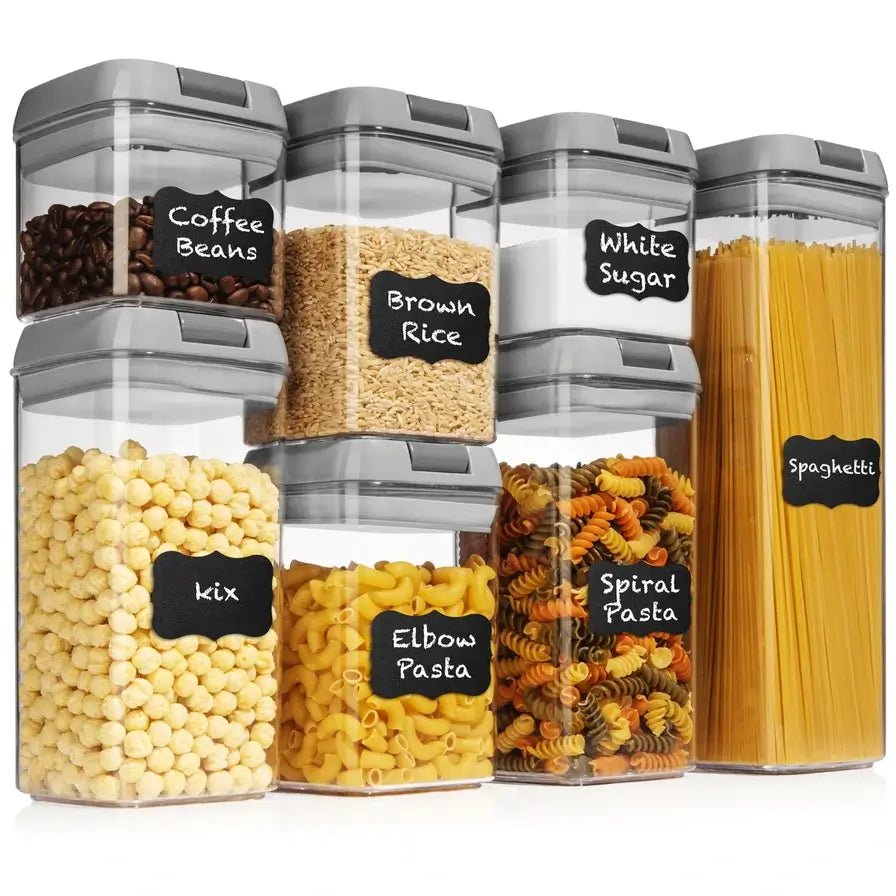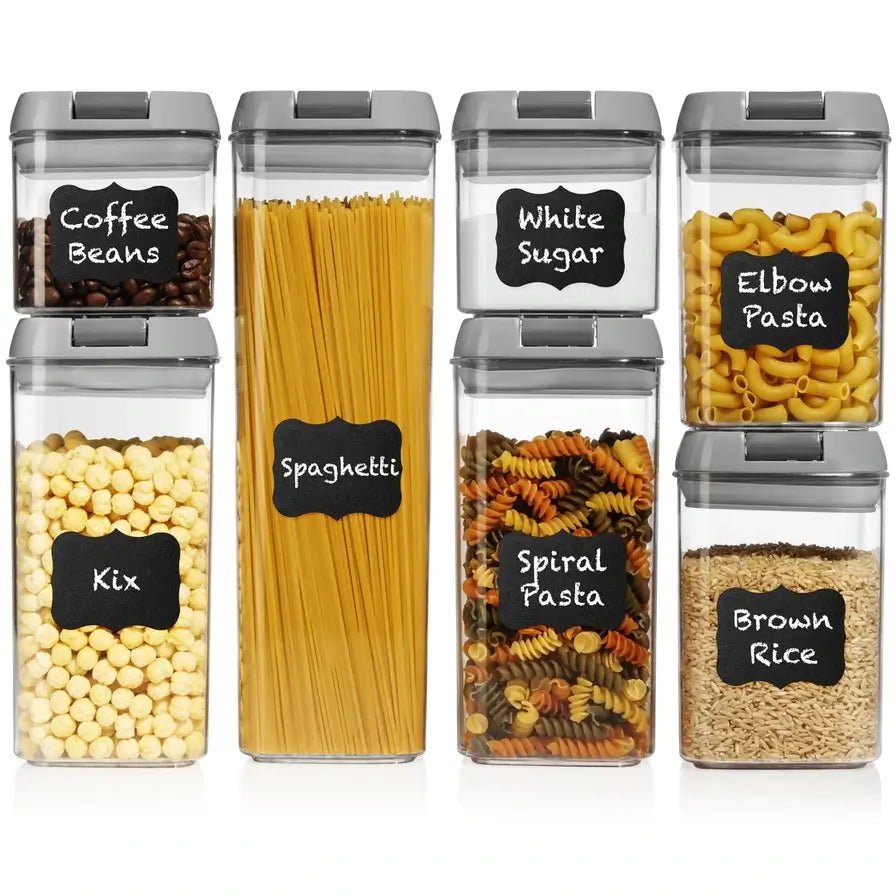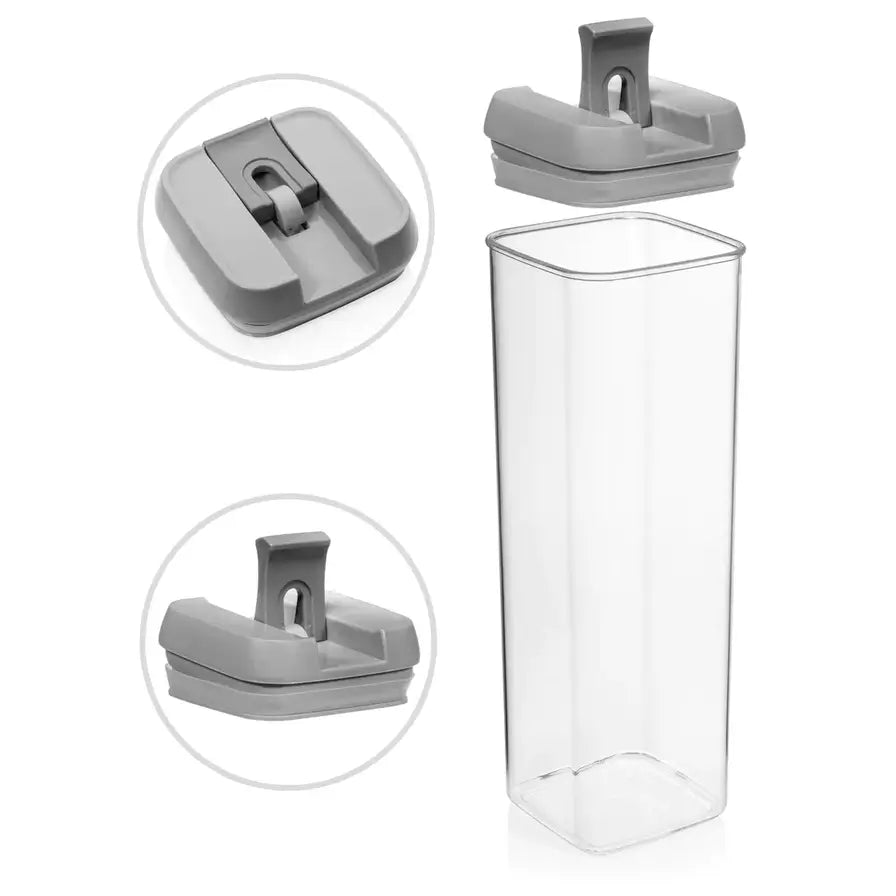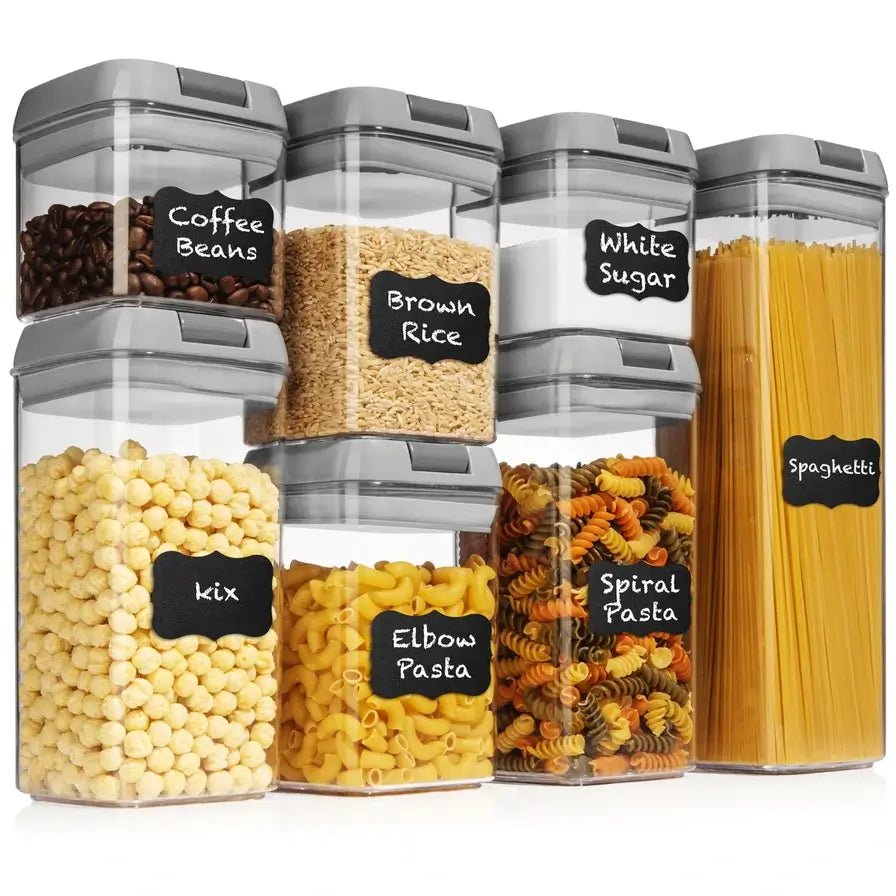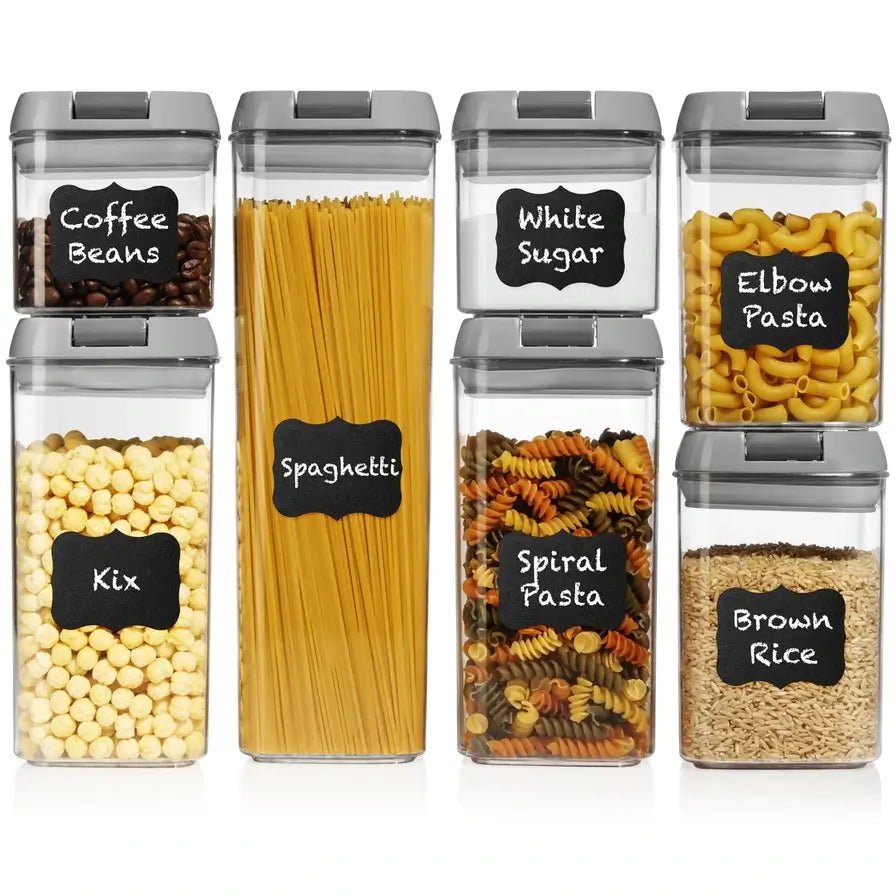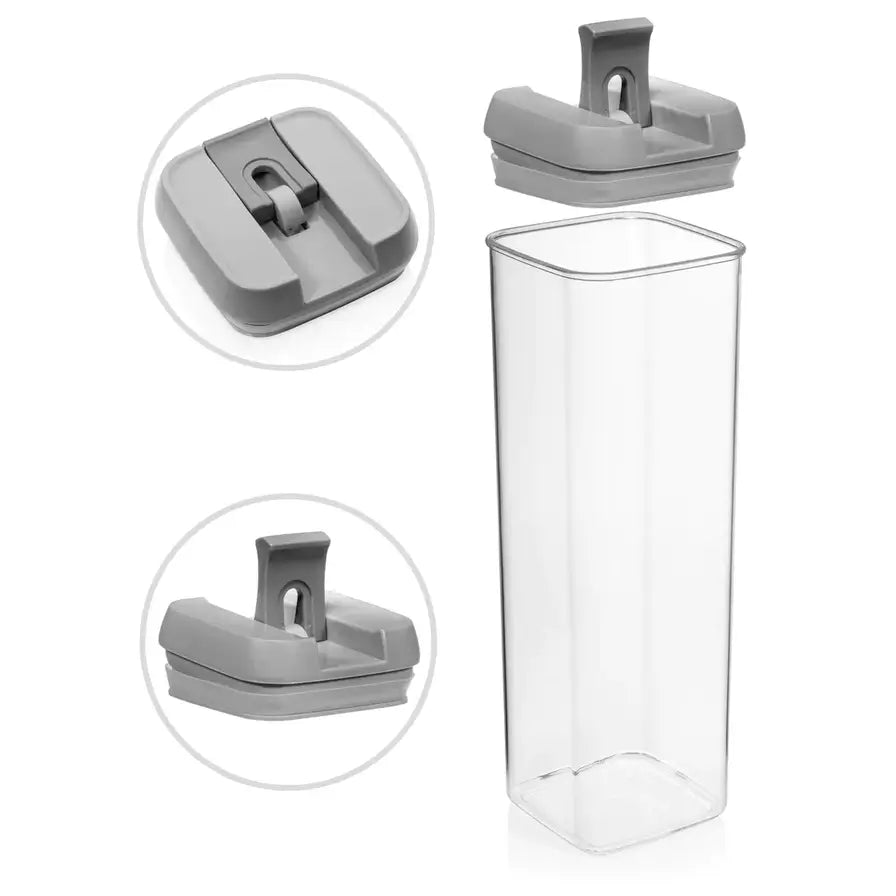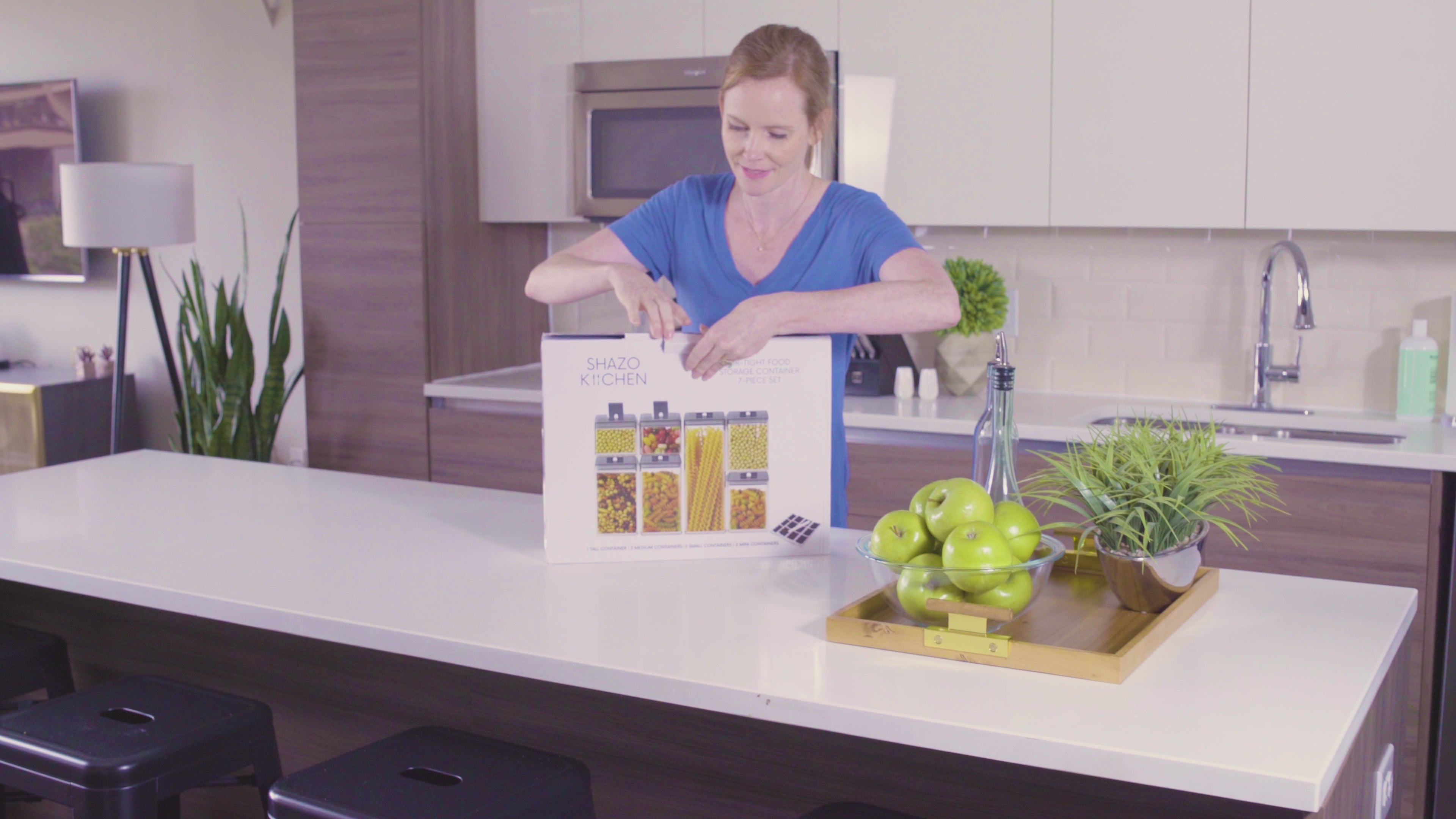 Airtight Food Containers - Set of 7 Gray (4 Sizes)
Welcome to Shazo's airtight food containers set of 7 gray, featuring innovative lids designed to revolutionize your kitchen storage experience. This comprehensive set includes 14 pieces of food storage containers, providing a wide range of sizes to accommodate all your storage needs. From small spices to bulk goods like flour and sugar, Shazo's containers offer versatile solutions for every kitchen.
Crafted with precision, this 7 piece airtight food storage container set grey includes containers with reliable lids, creating a seamless and organized storage solution. The lids are designed for both easy pouring and convenient straining, adding a new level of functionality to your kitchen.