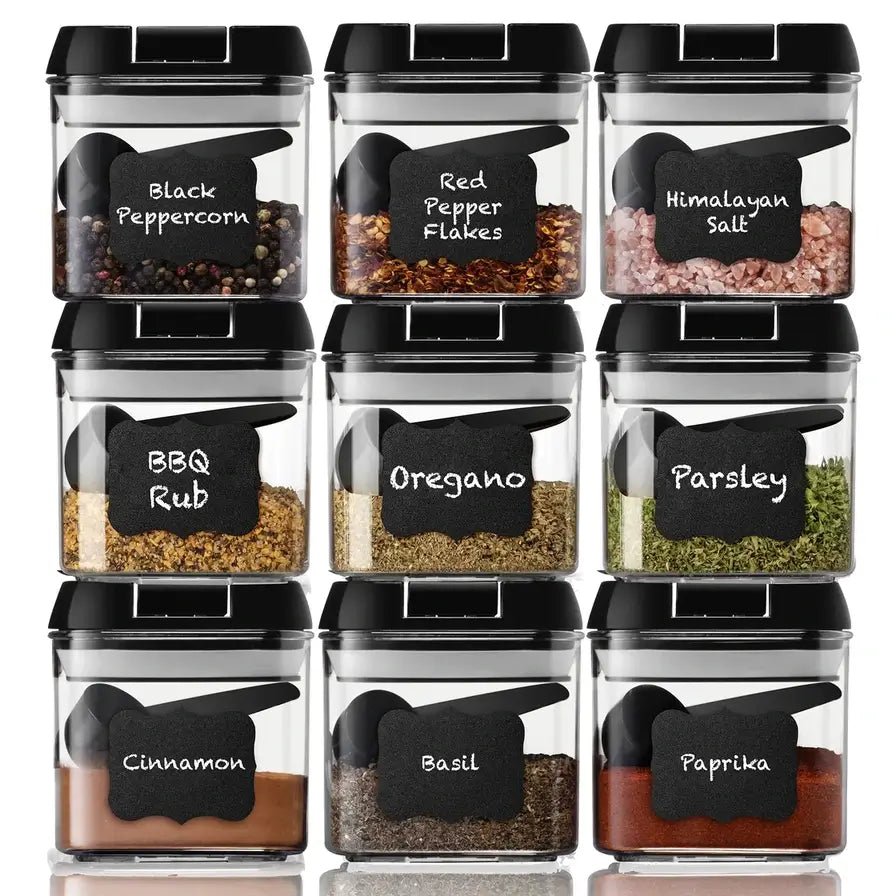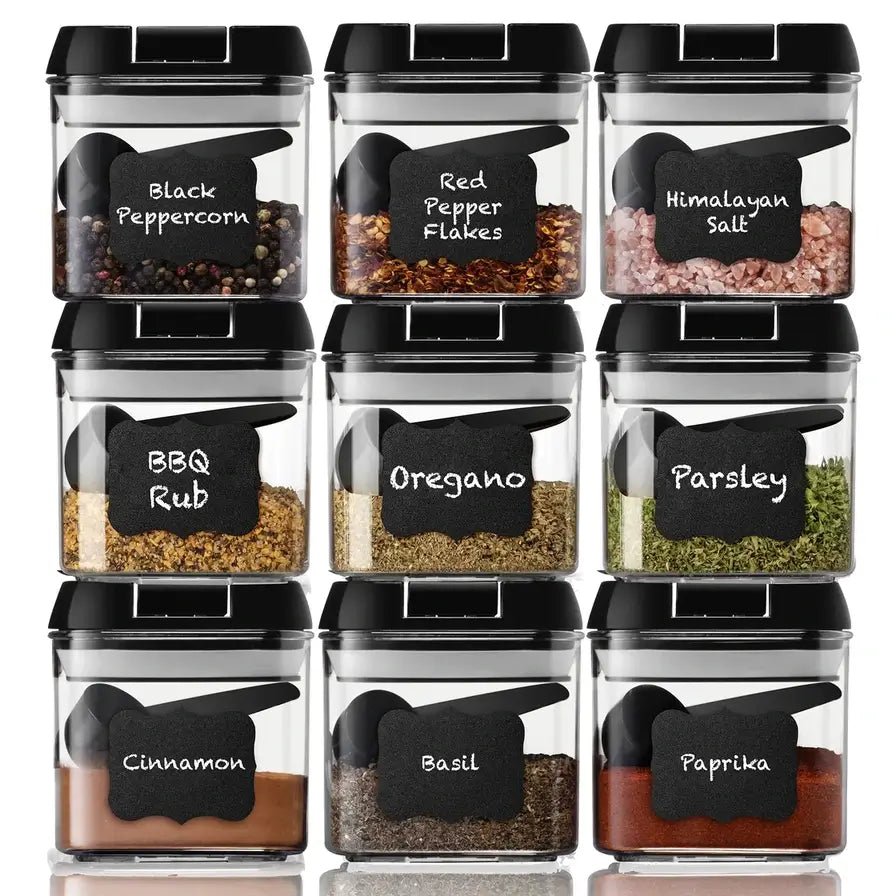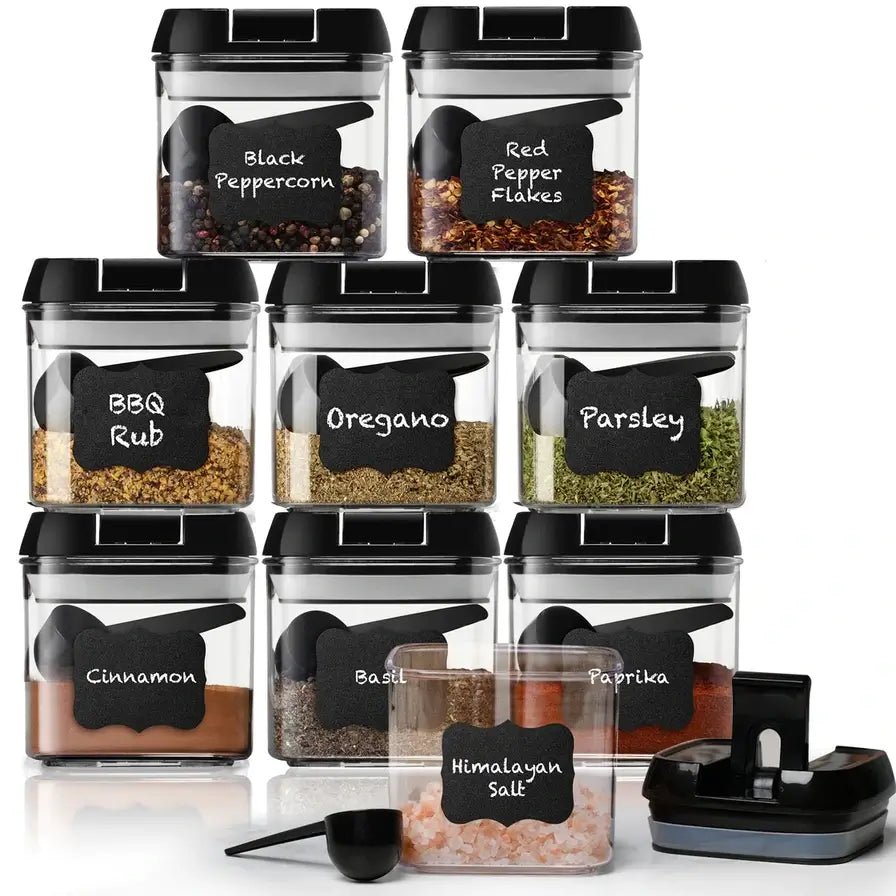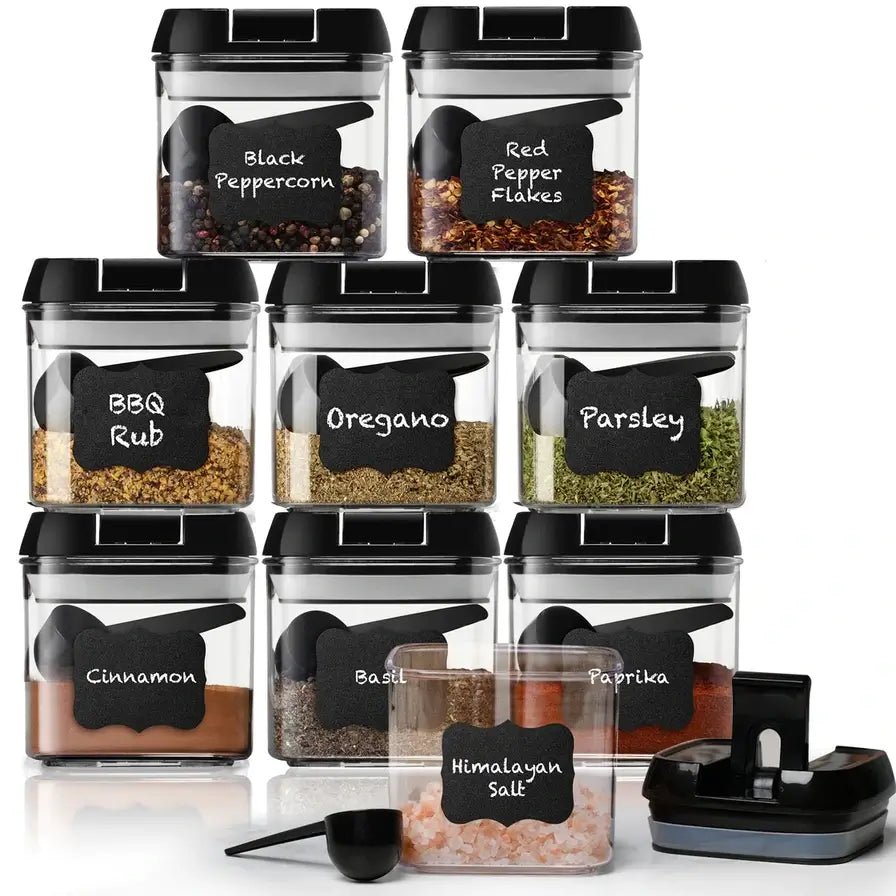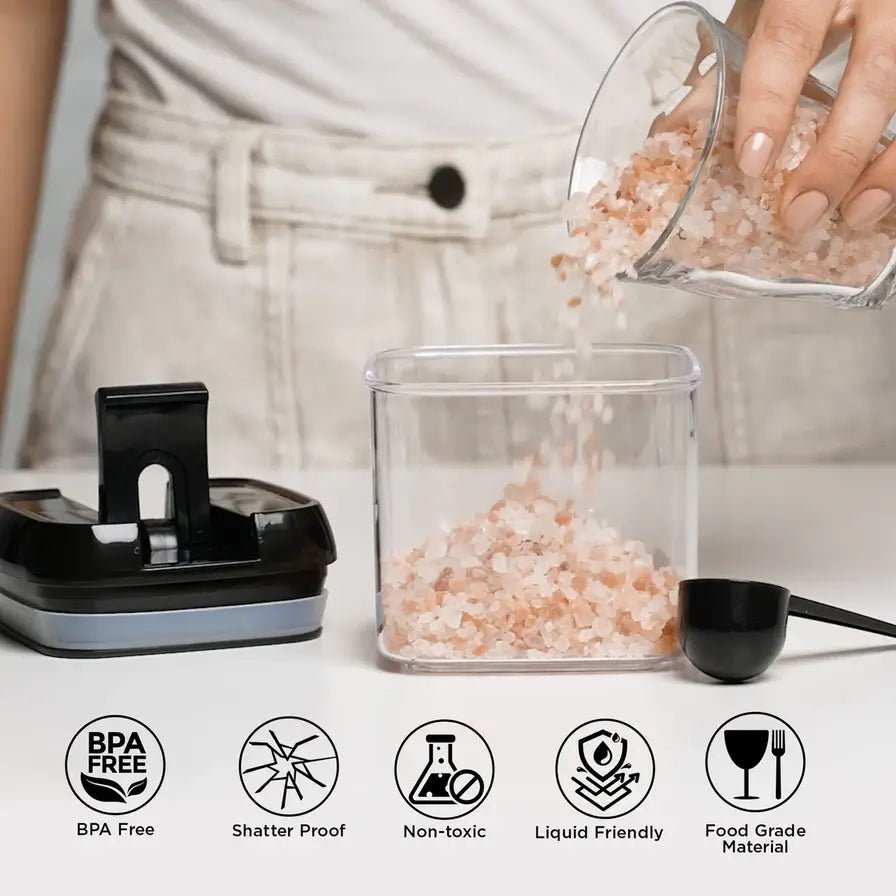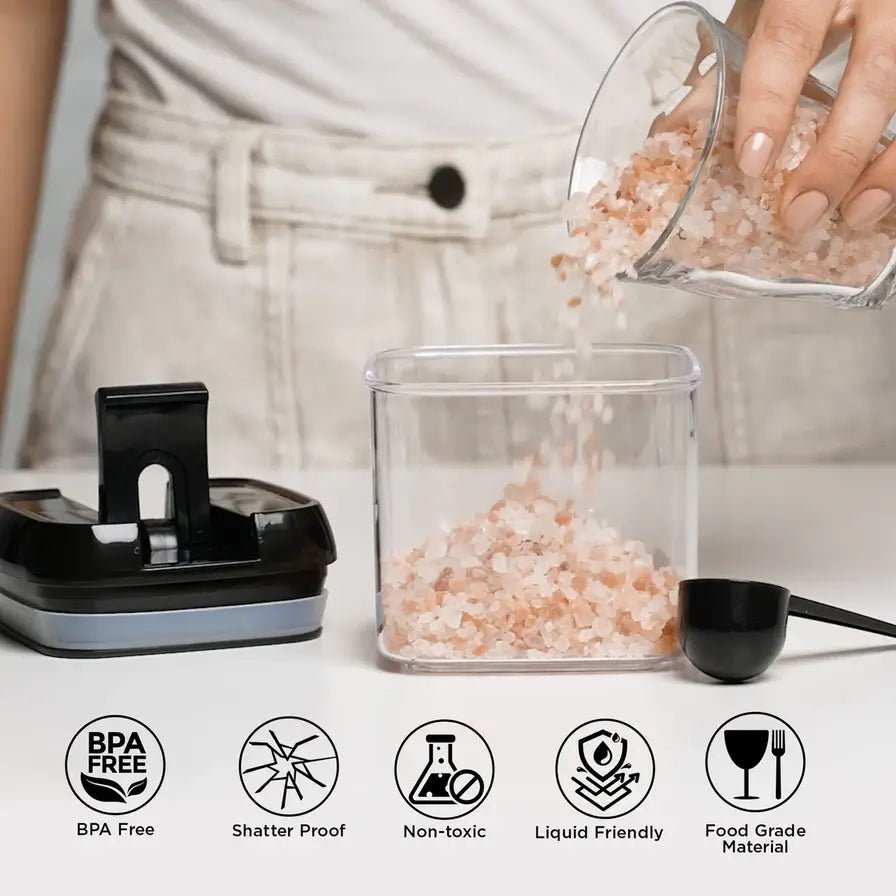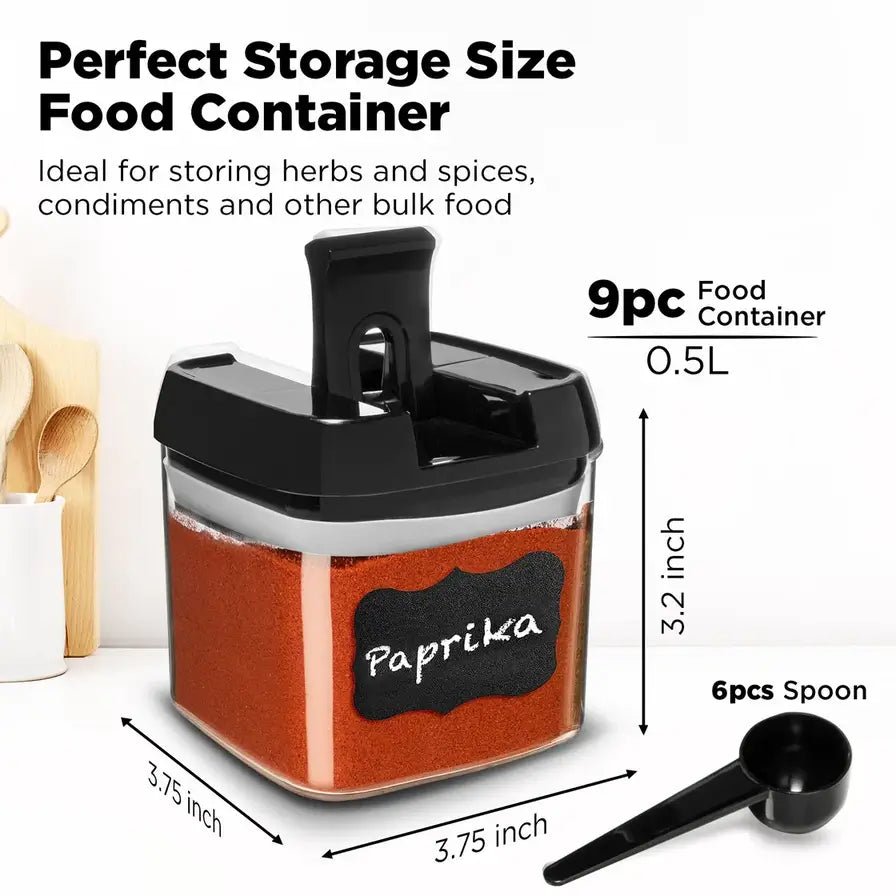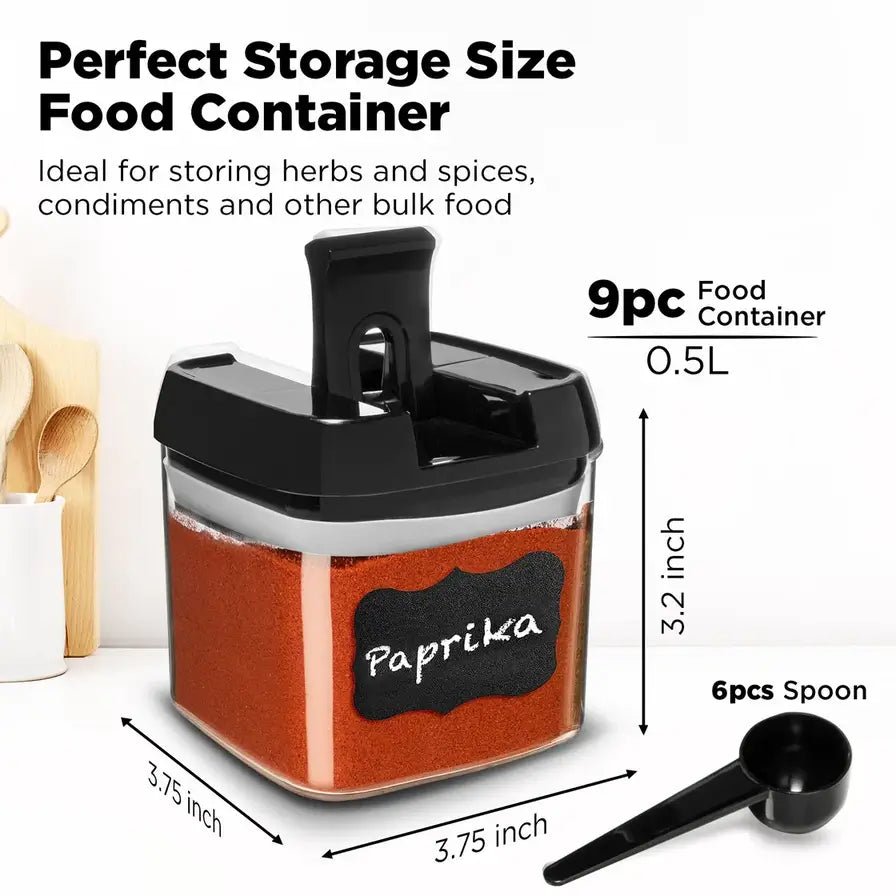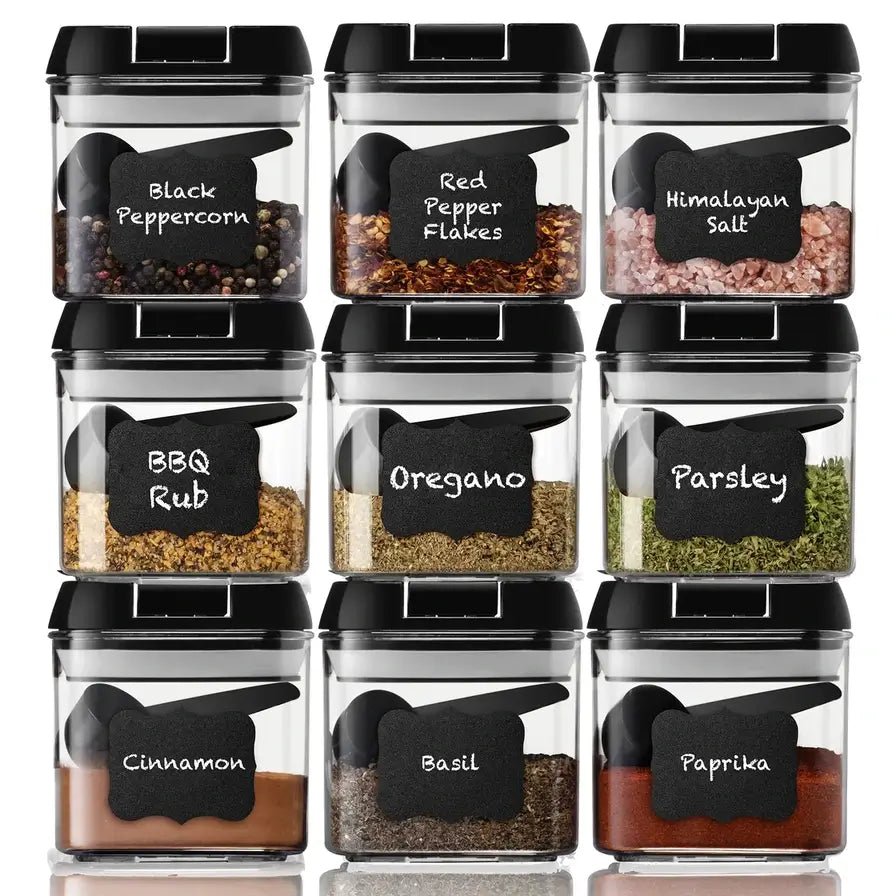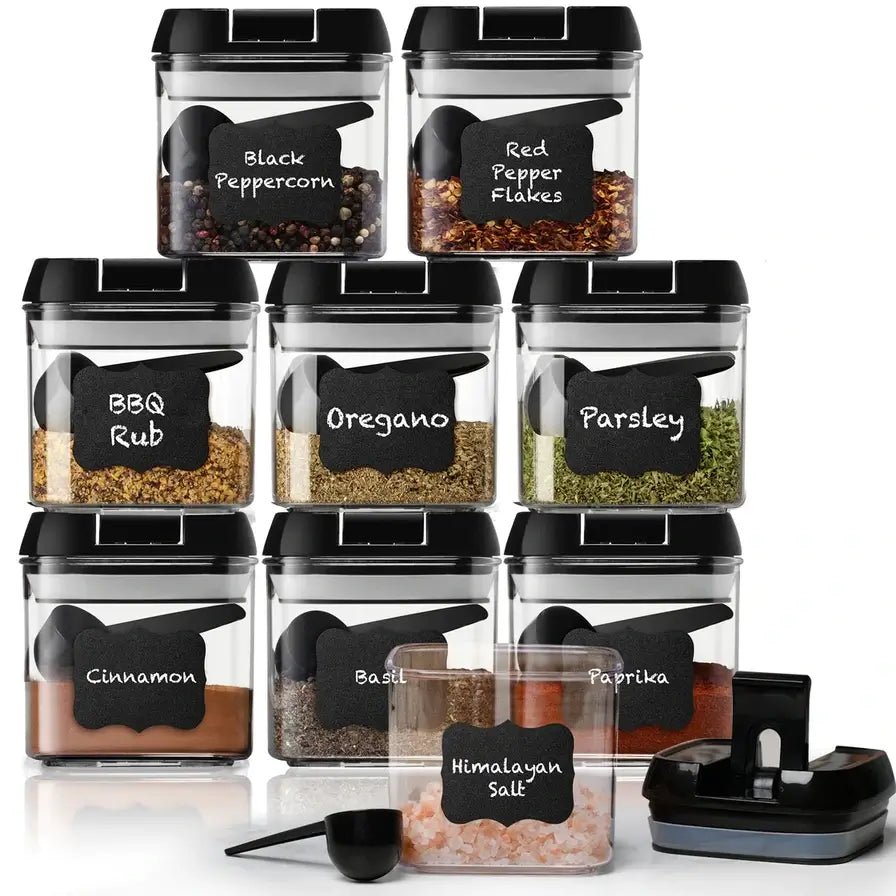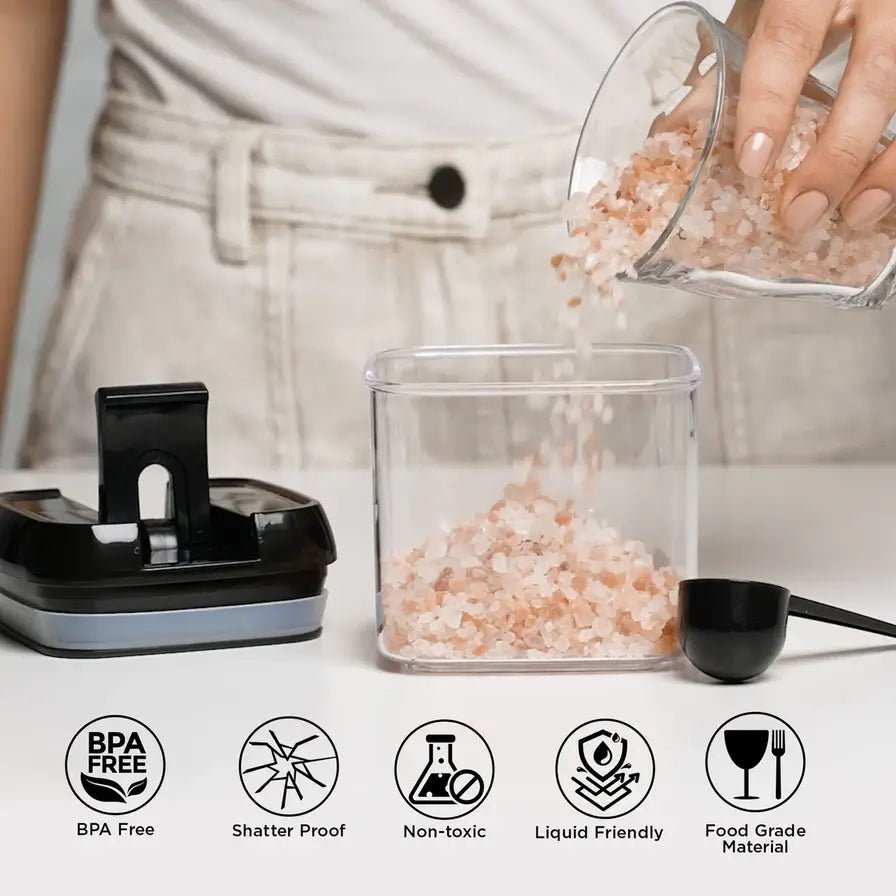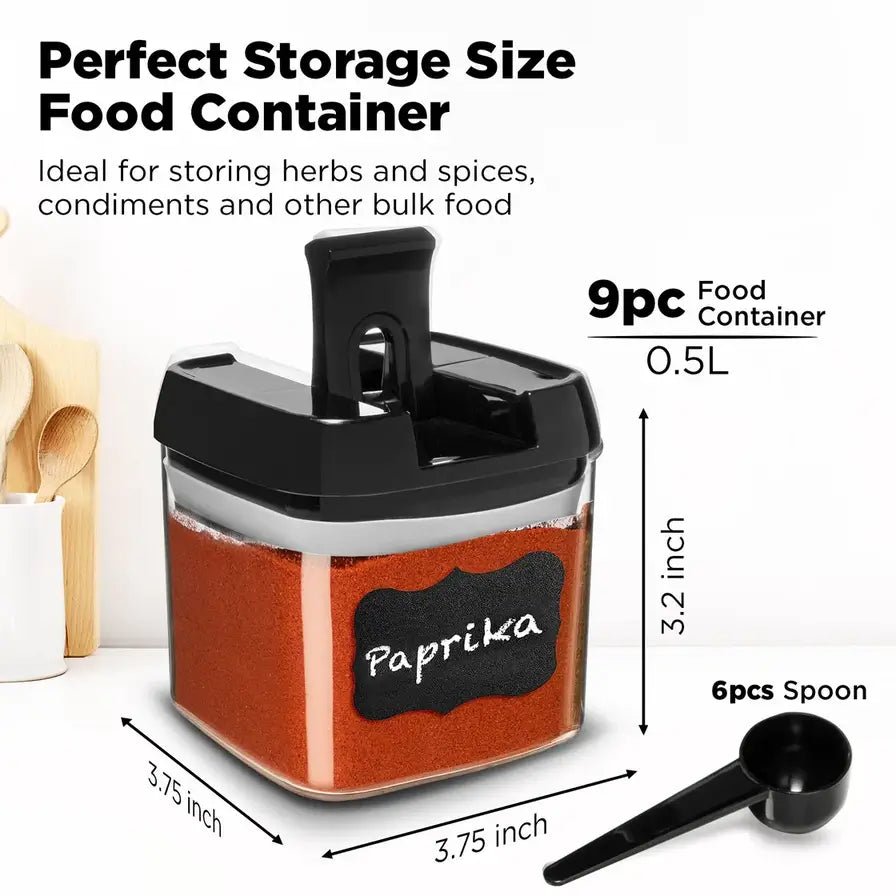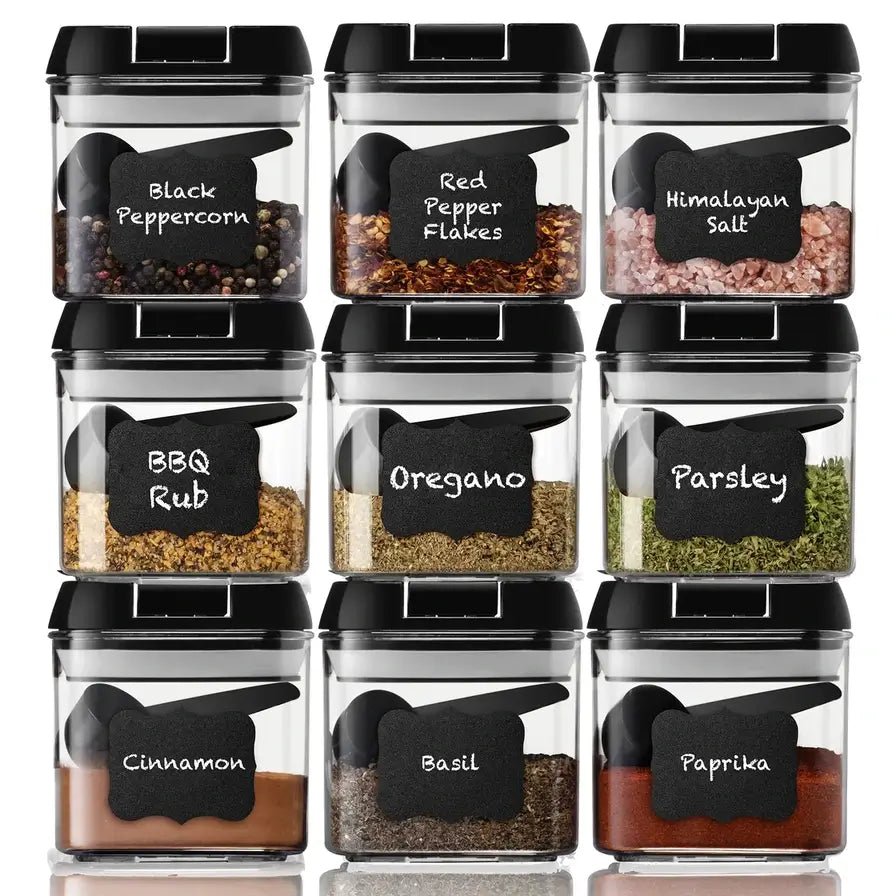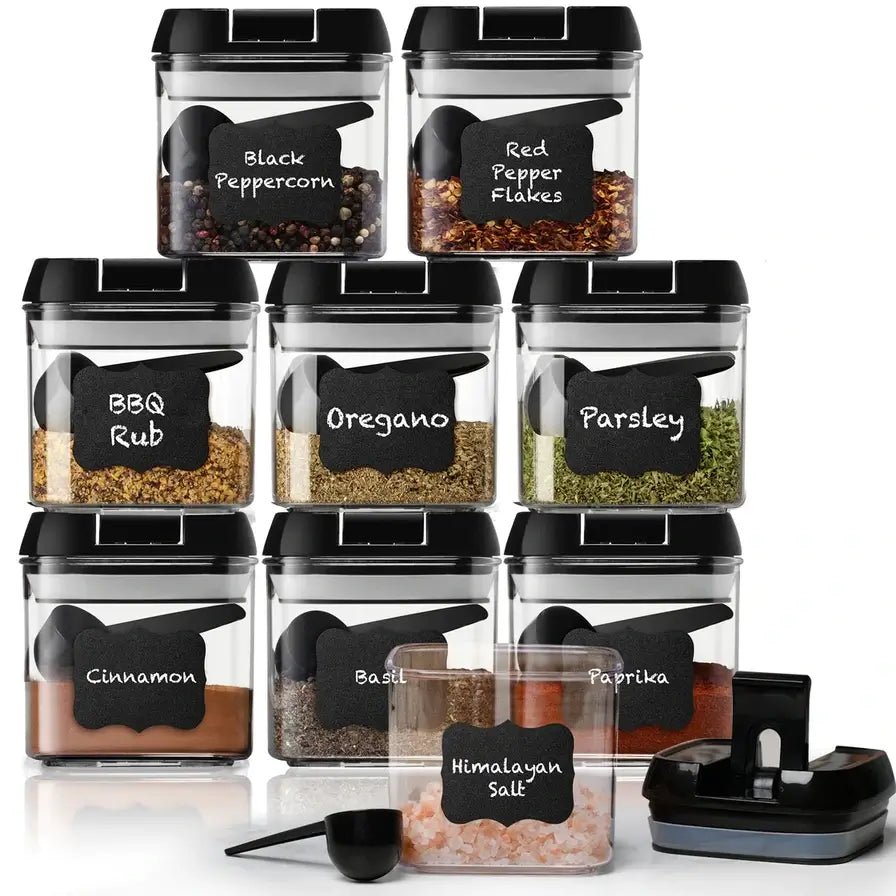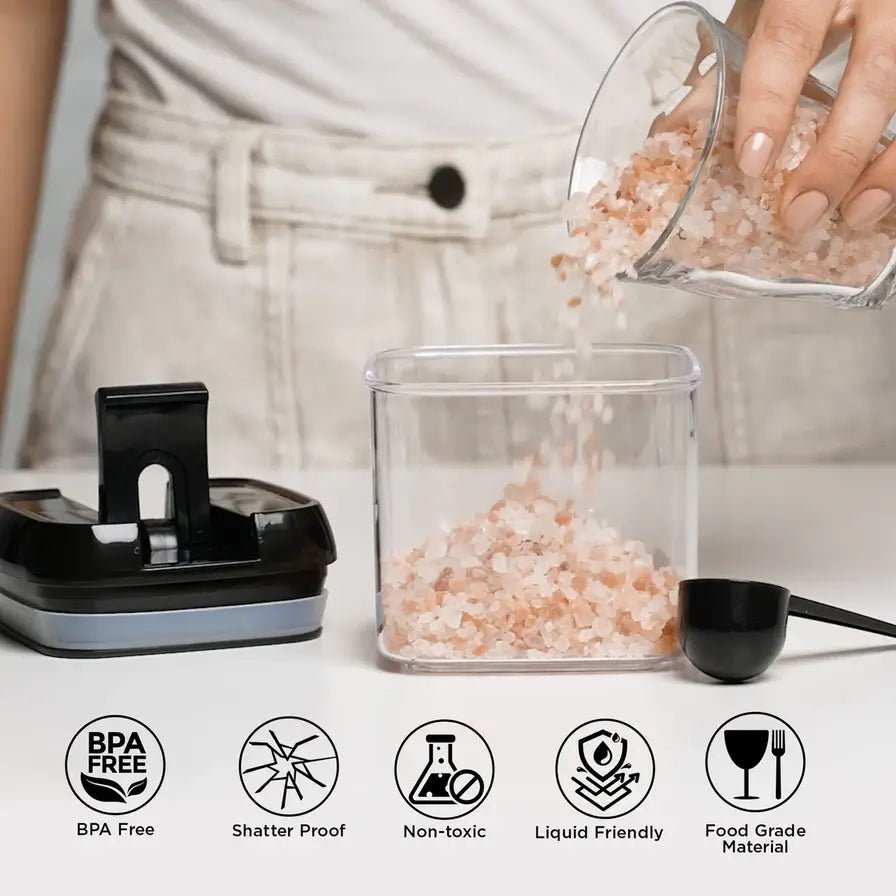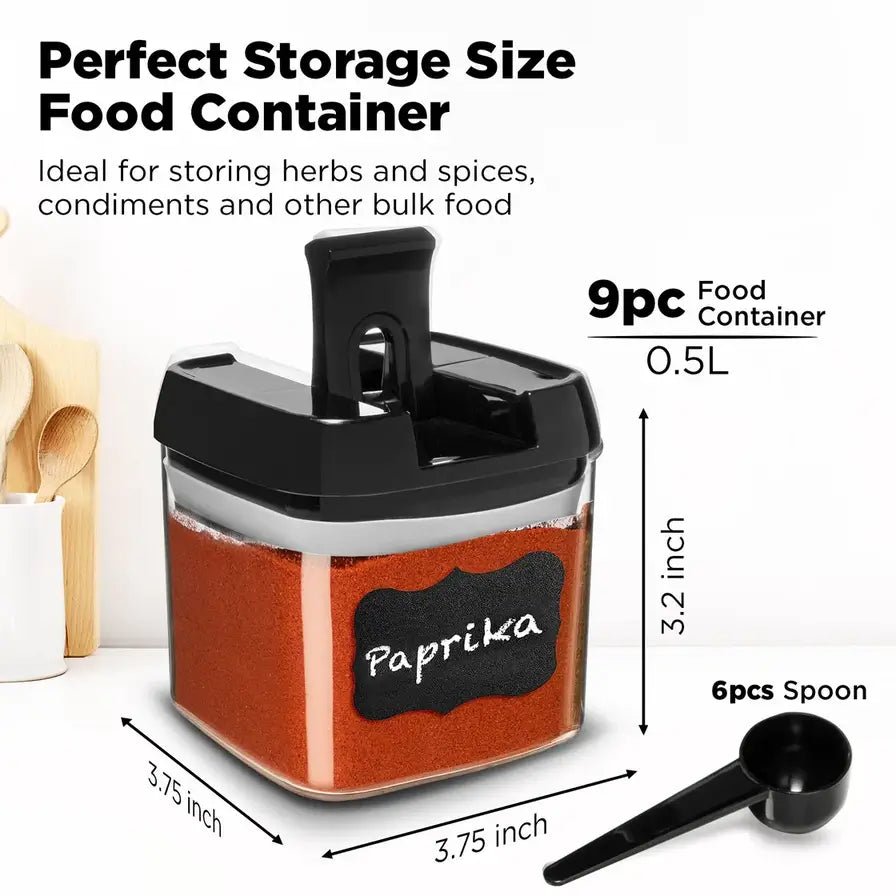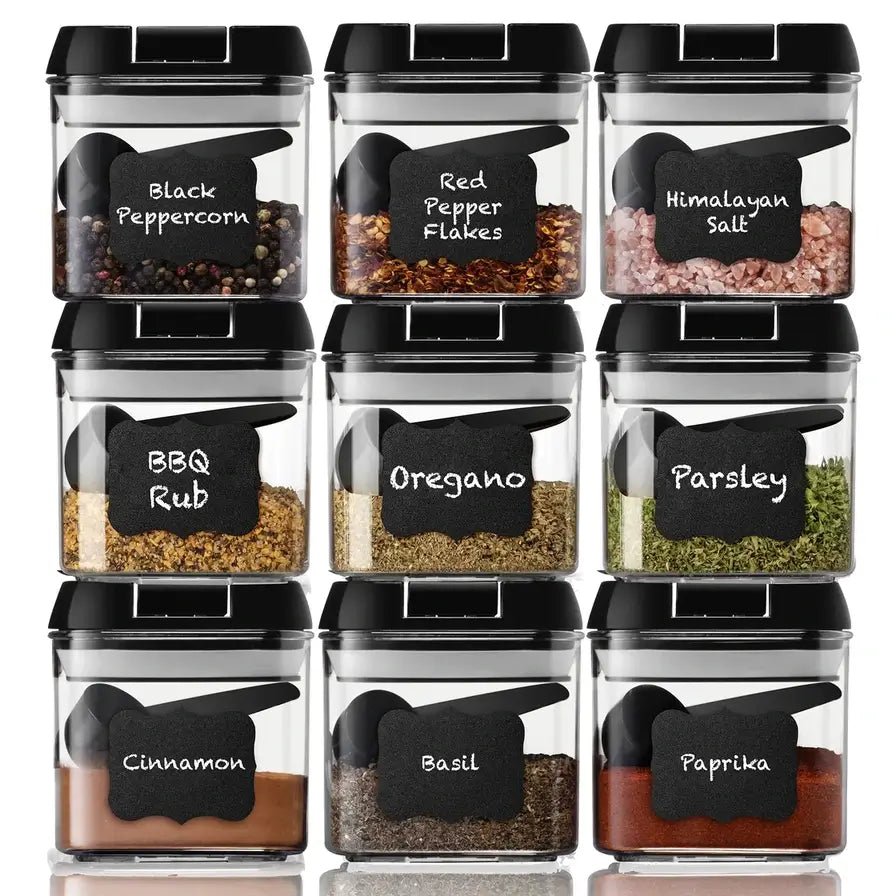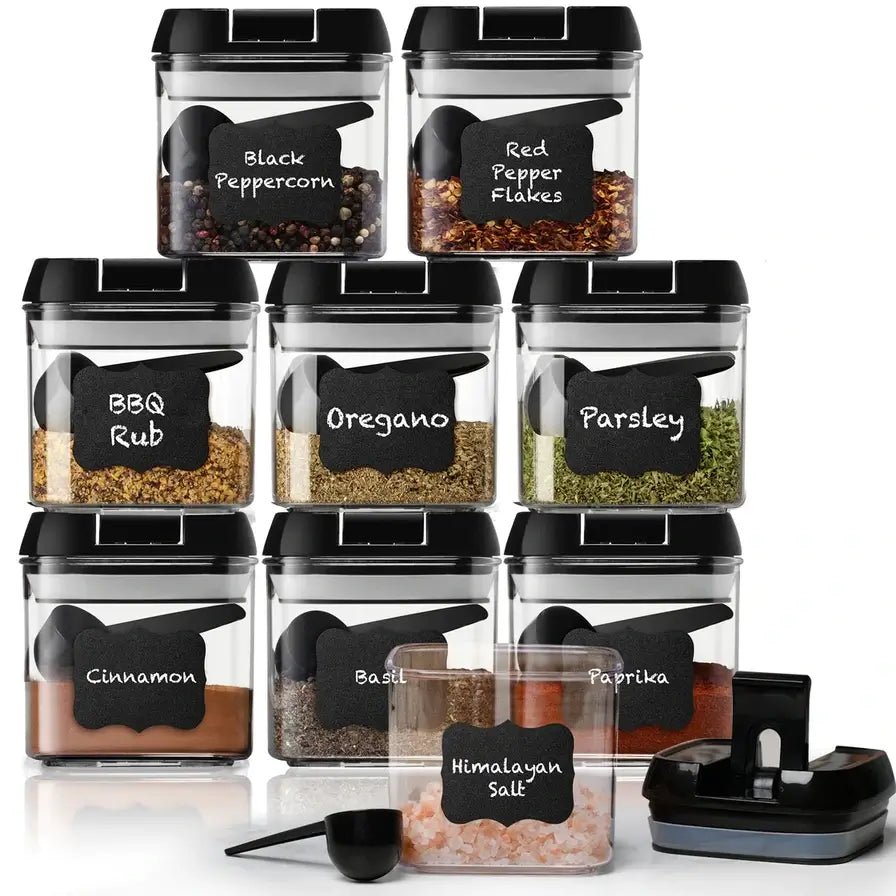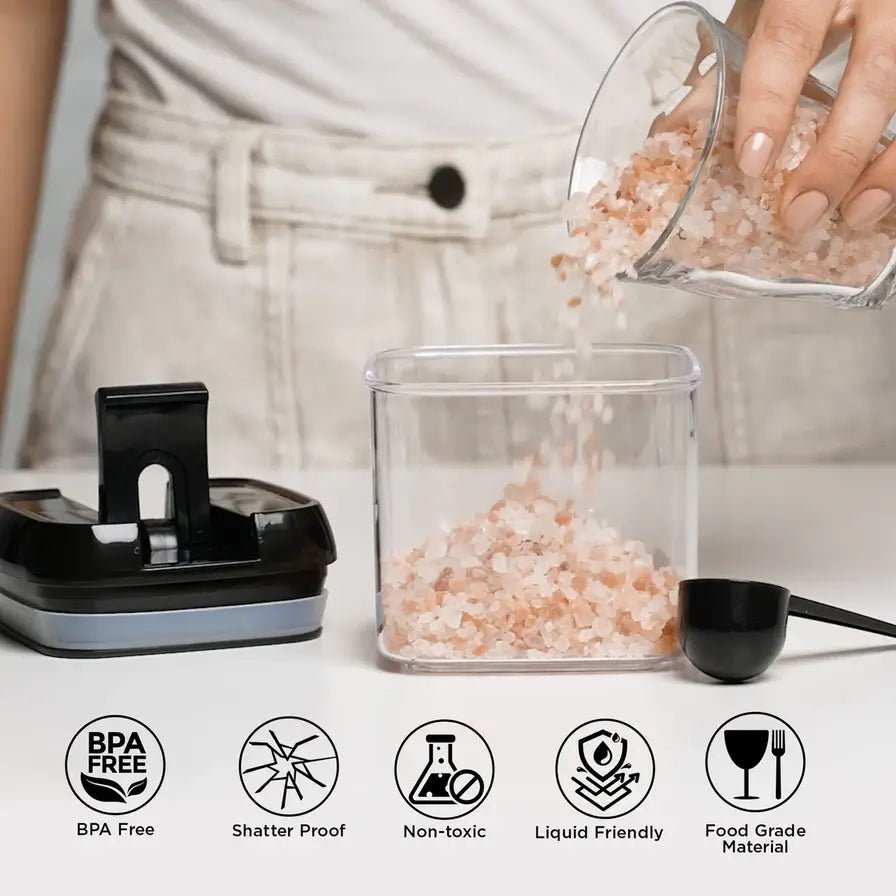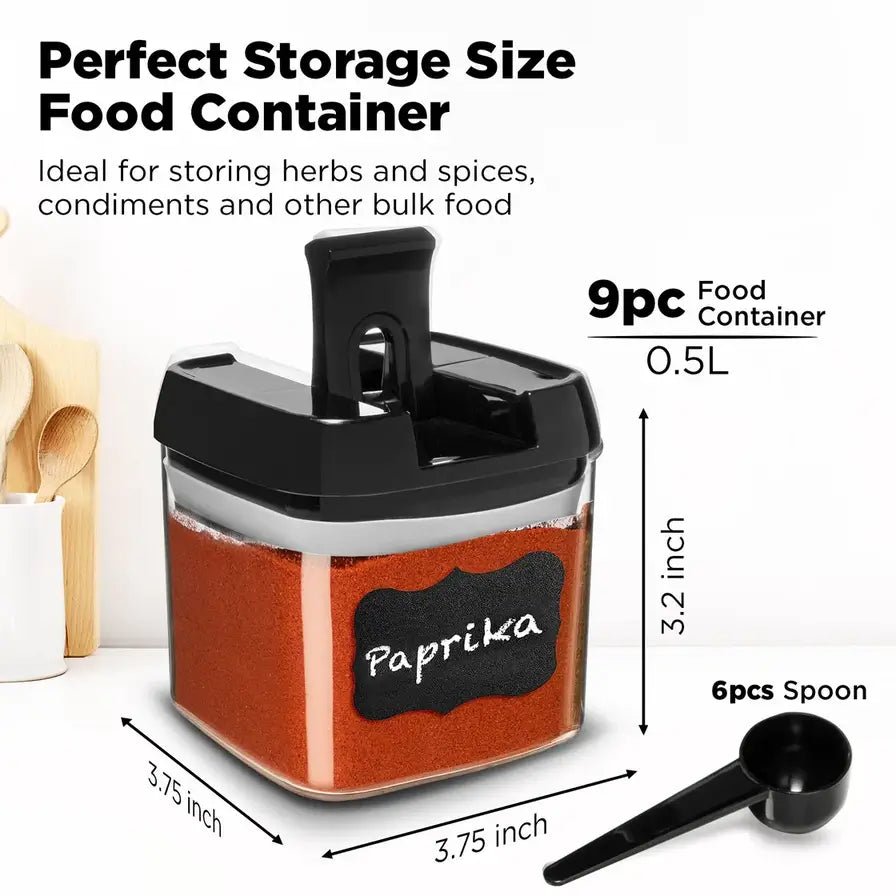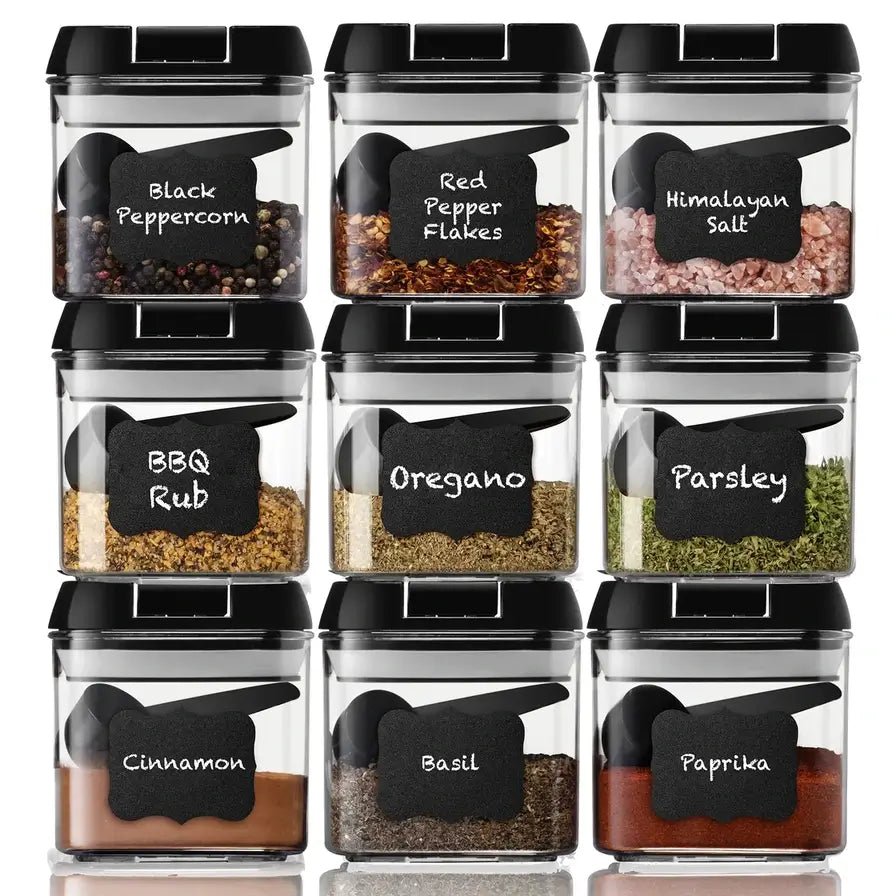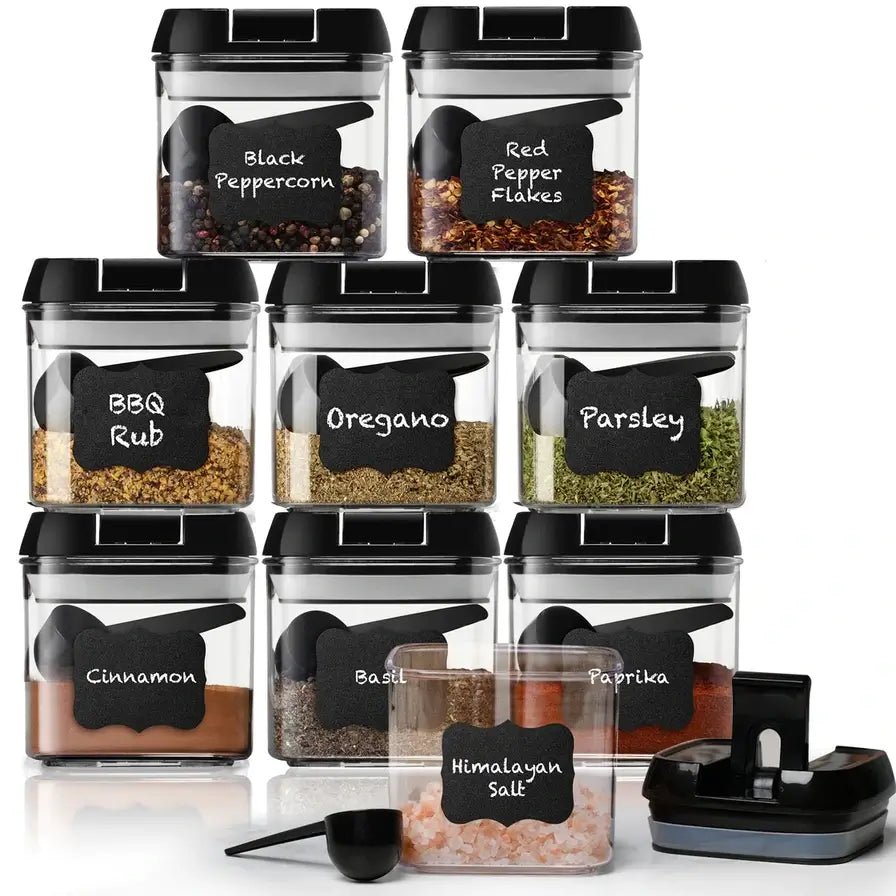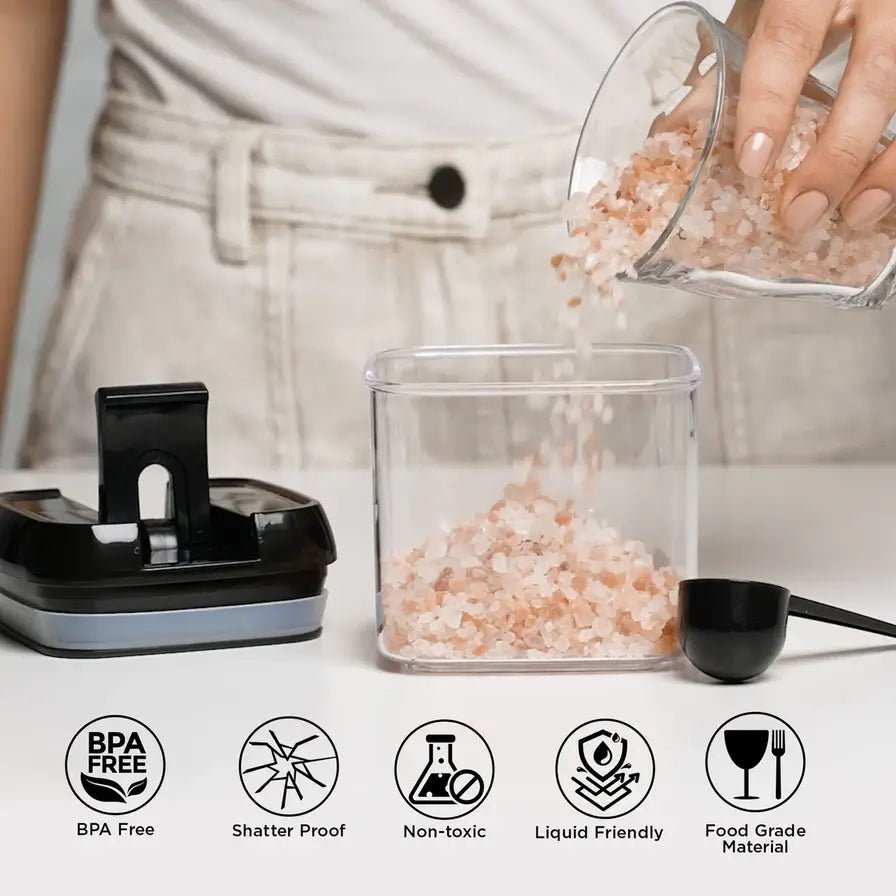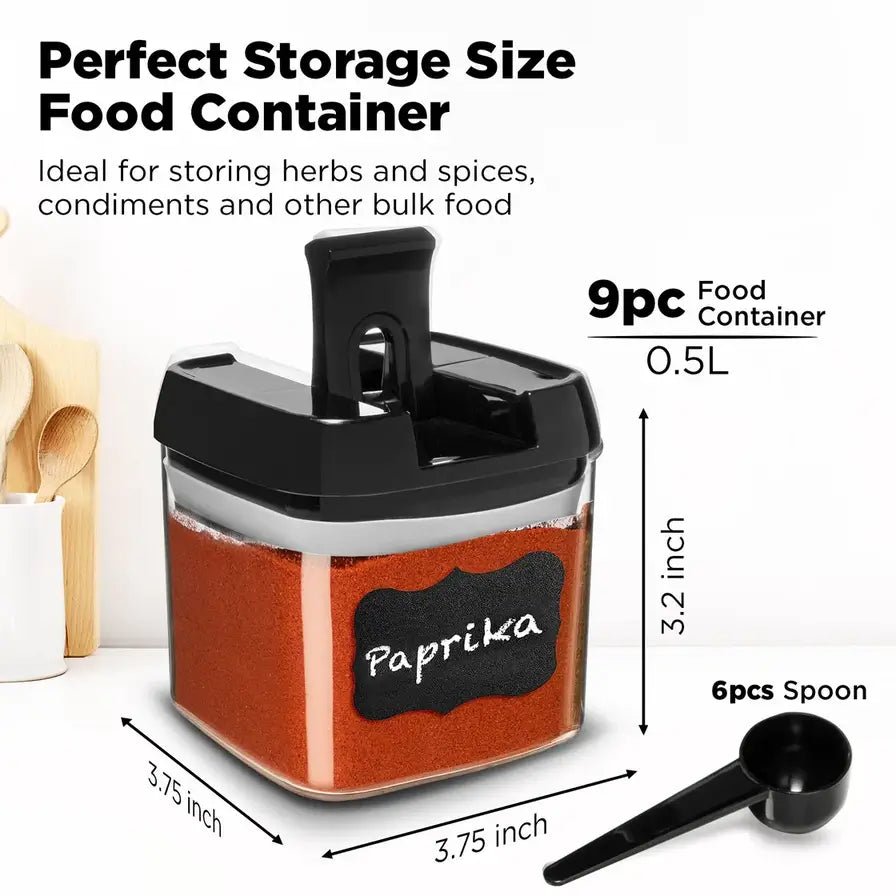 Airtight Food Containers - Set of 9 Black (0.5L)
Experience versatile storage for both dry and liquid foods, making it an essential addition to your kitchen. These Airtight Food Containers - Set Of 9 Black (0.5L) are perfect for storing kitchen essentials with an easy-pour feature and airtight seal achieved through push-down handles, ensuring the freshness of all contents.

Secure and snap-lock your food's freshness with our innovative lid containers. The silicone seal expands when the ring is pushed down, creating an airtight storage space that not only preserves freshness but also saves valuable kitchen shelf space. The easy lift lid adds to the convenience of accessing your stored items effortlessly.