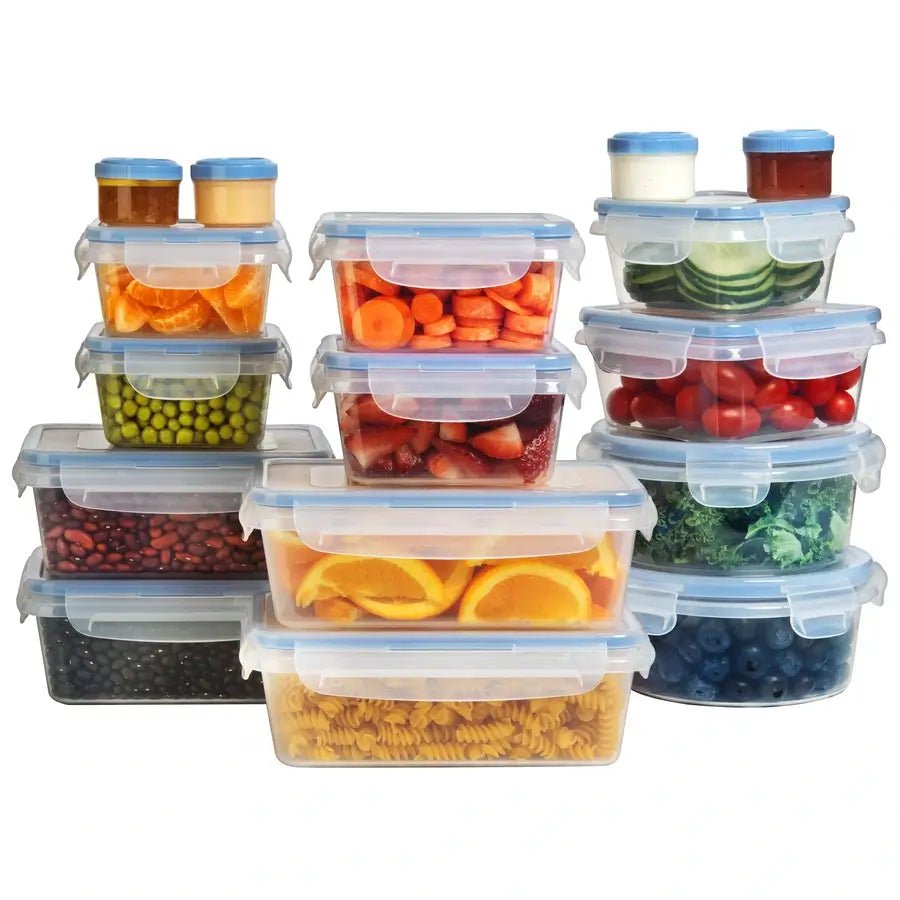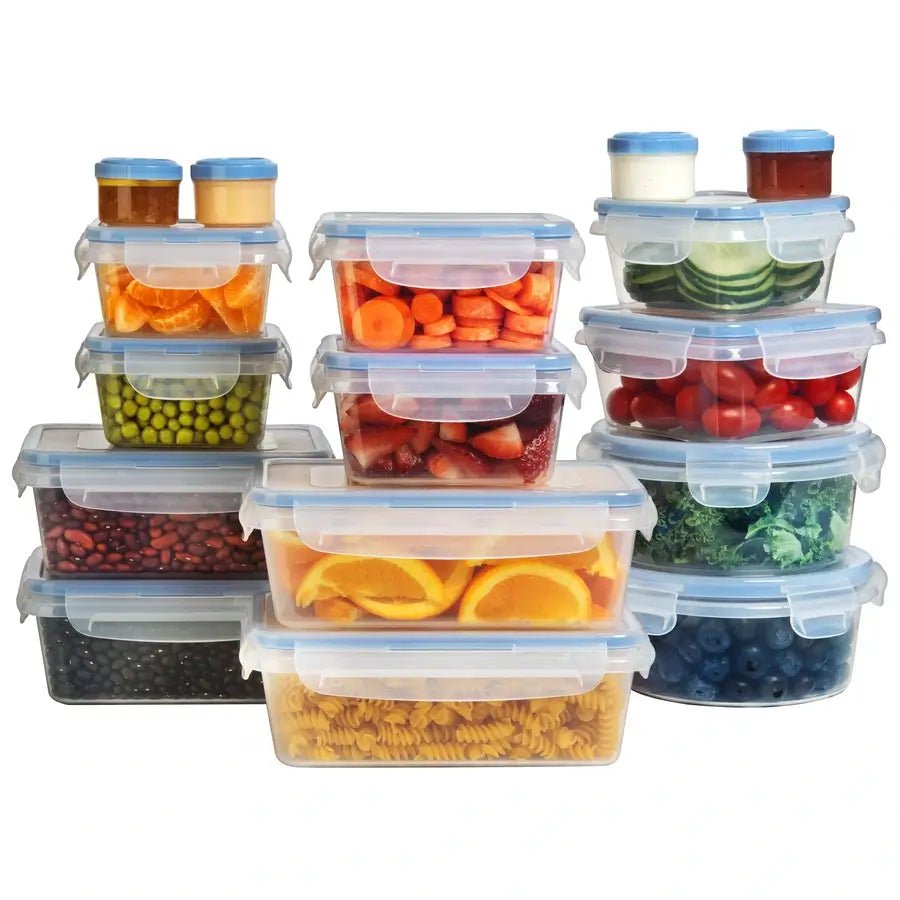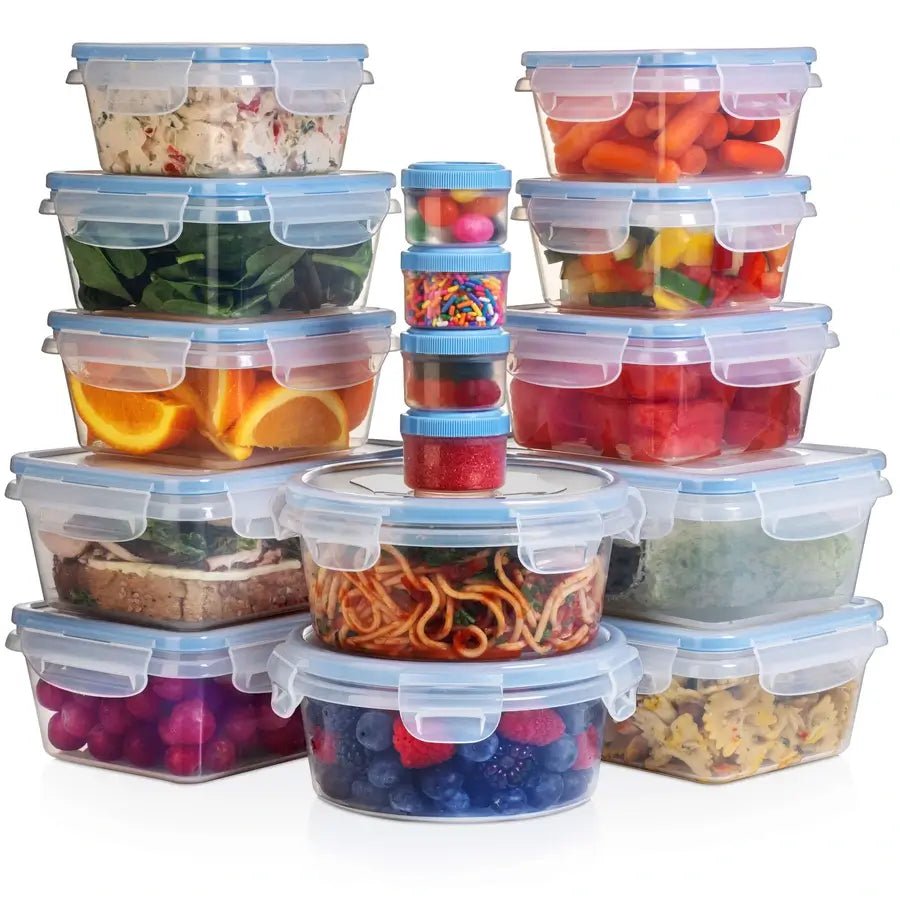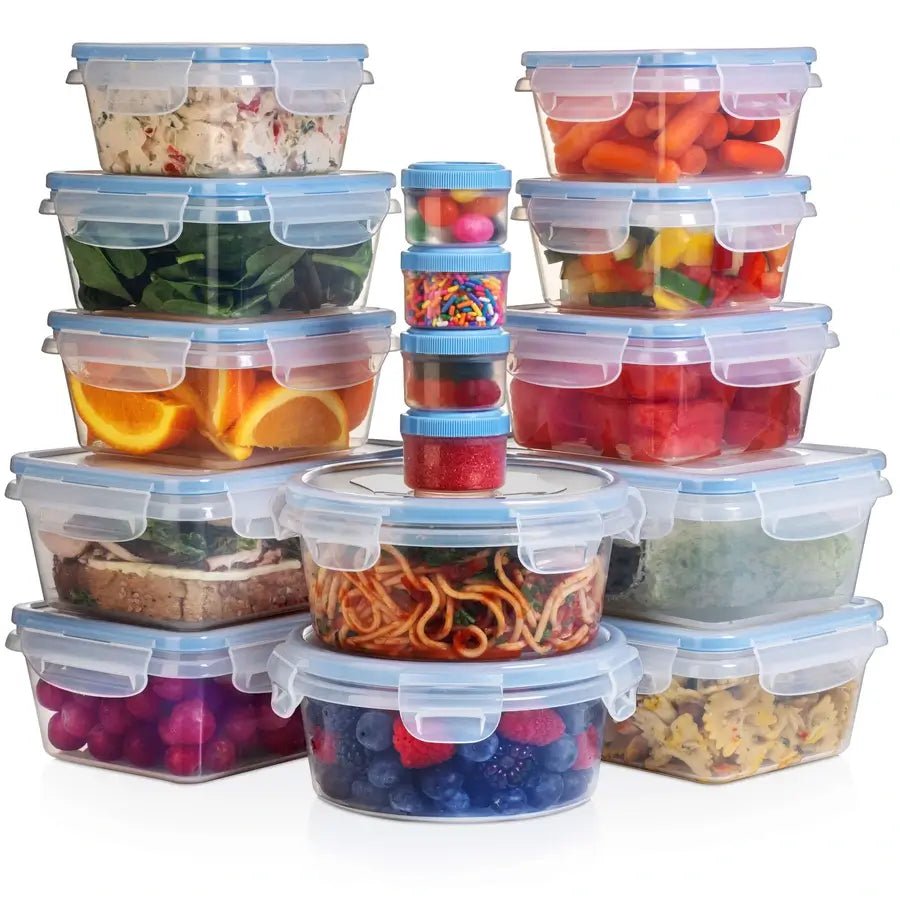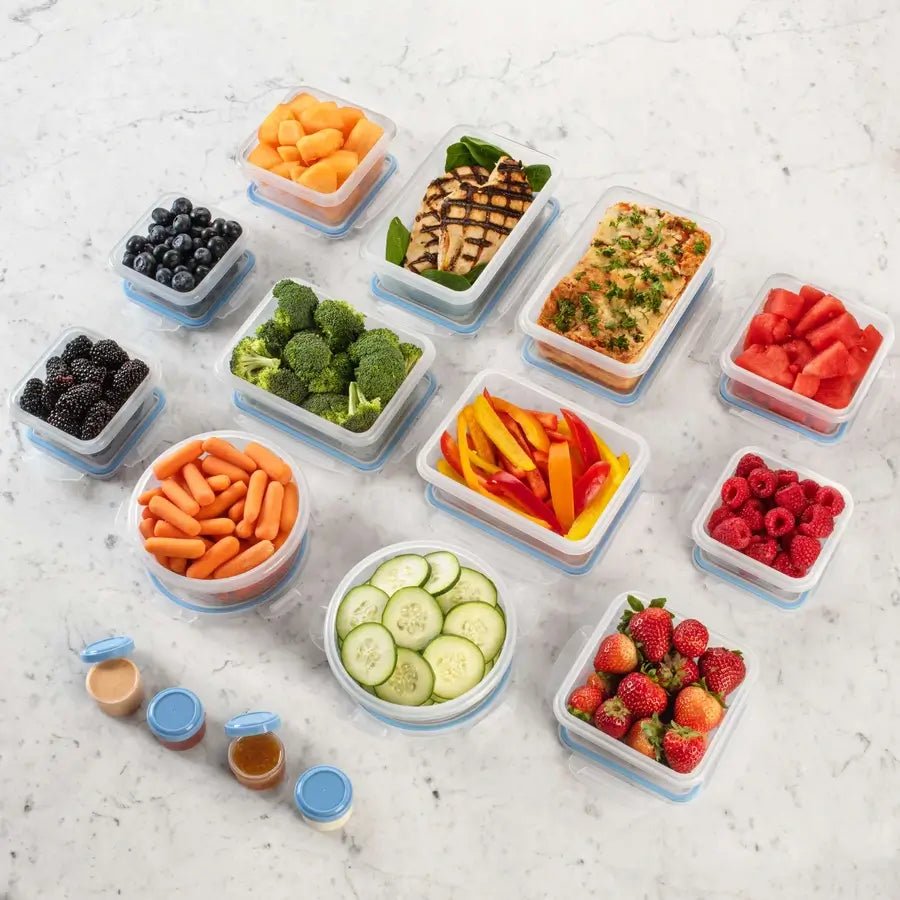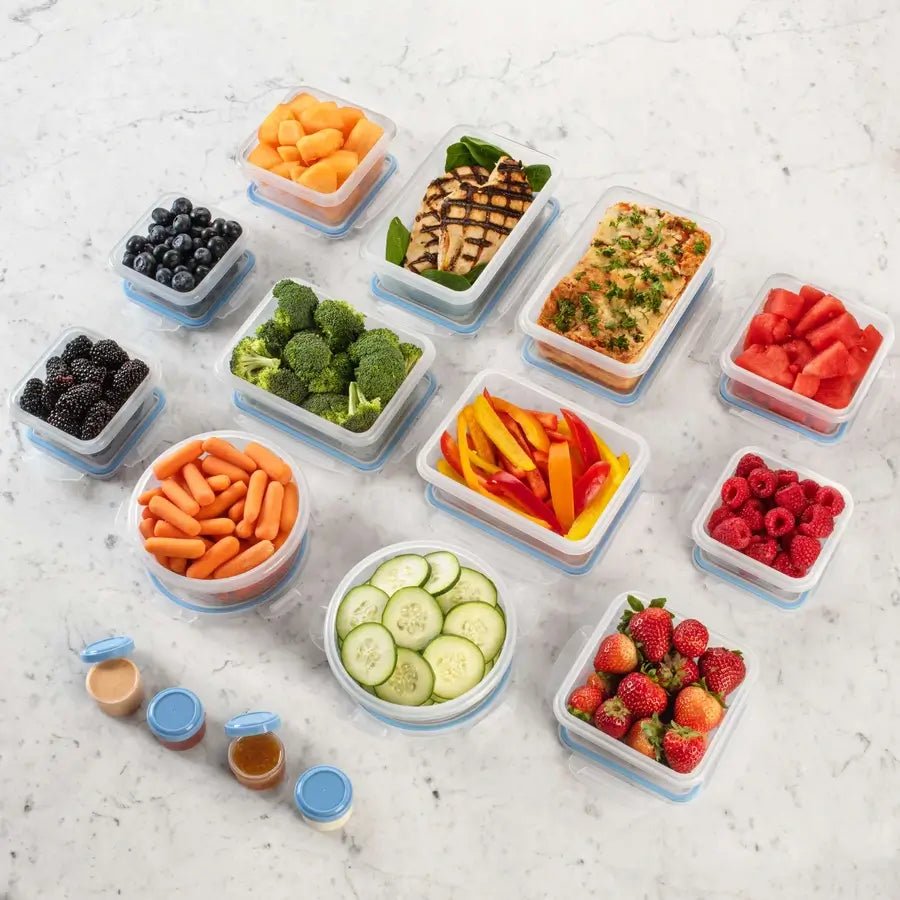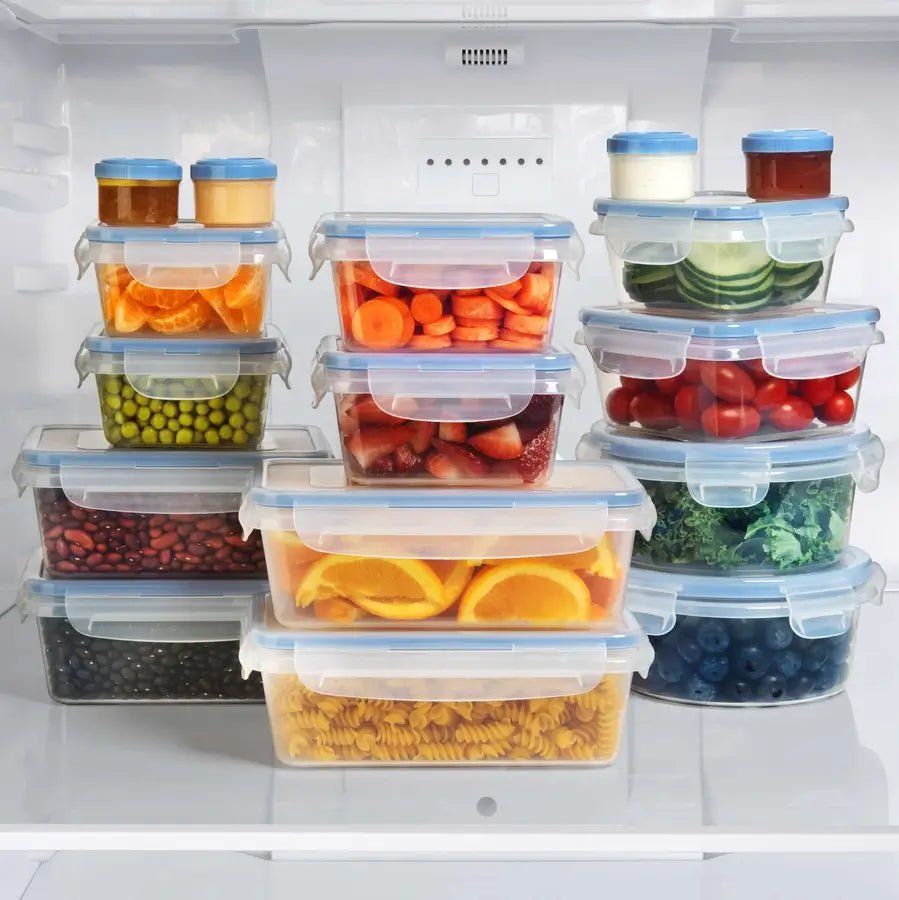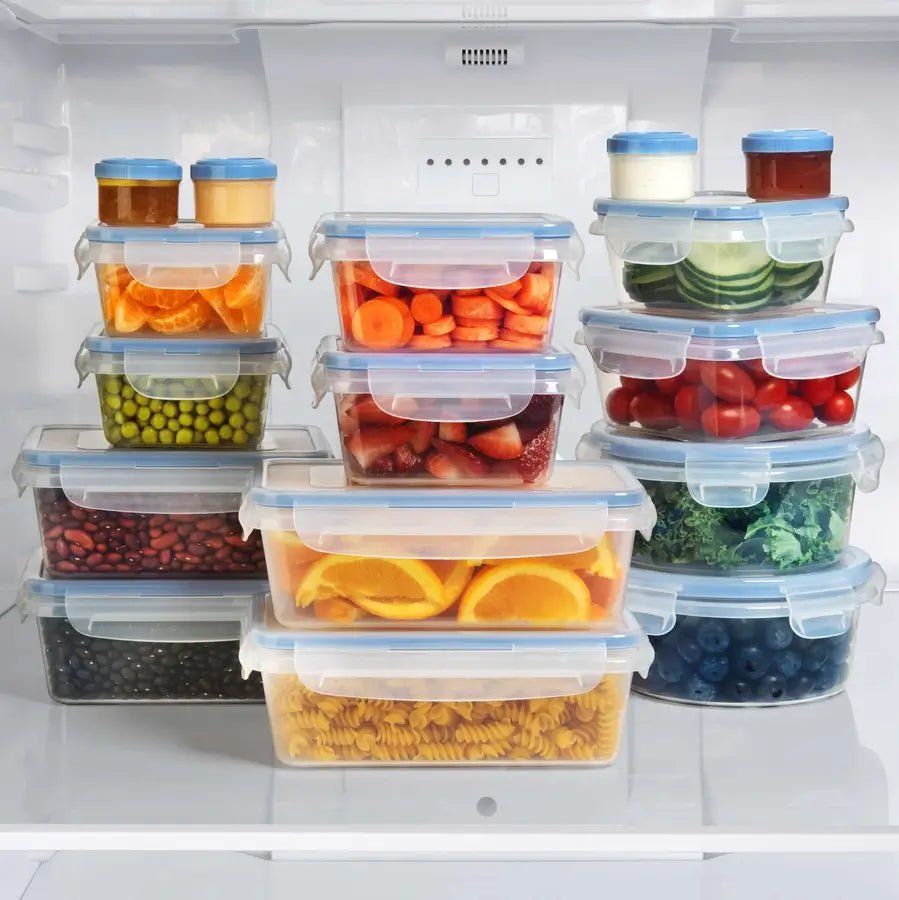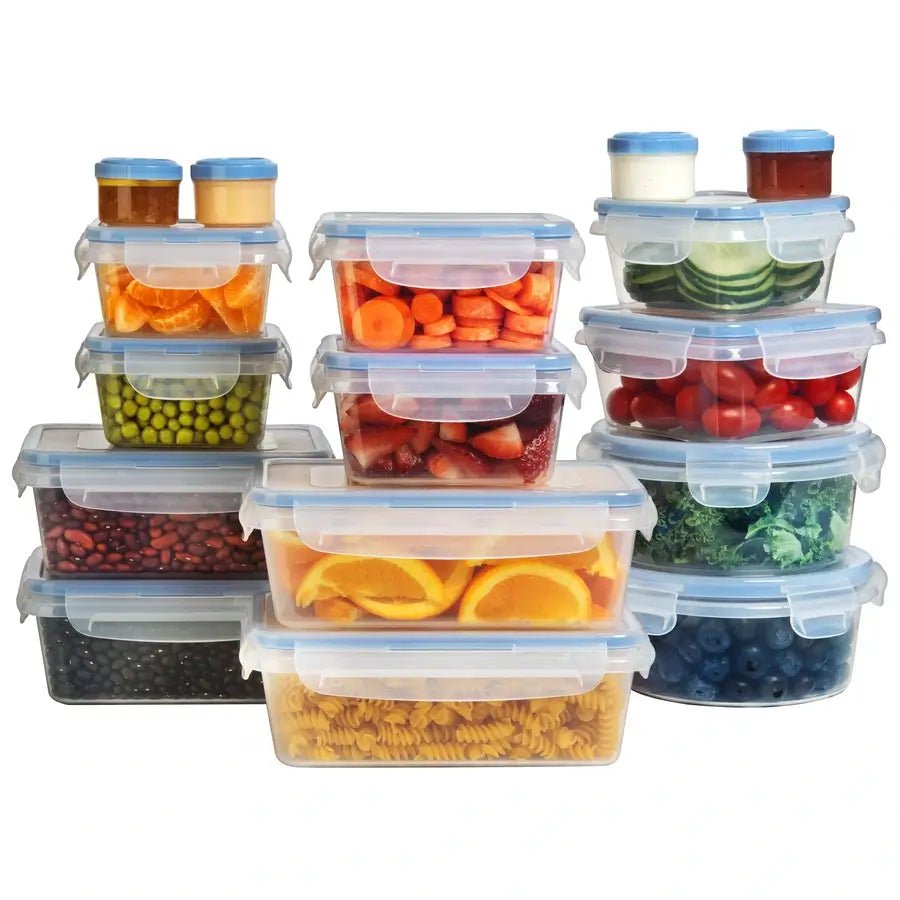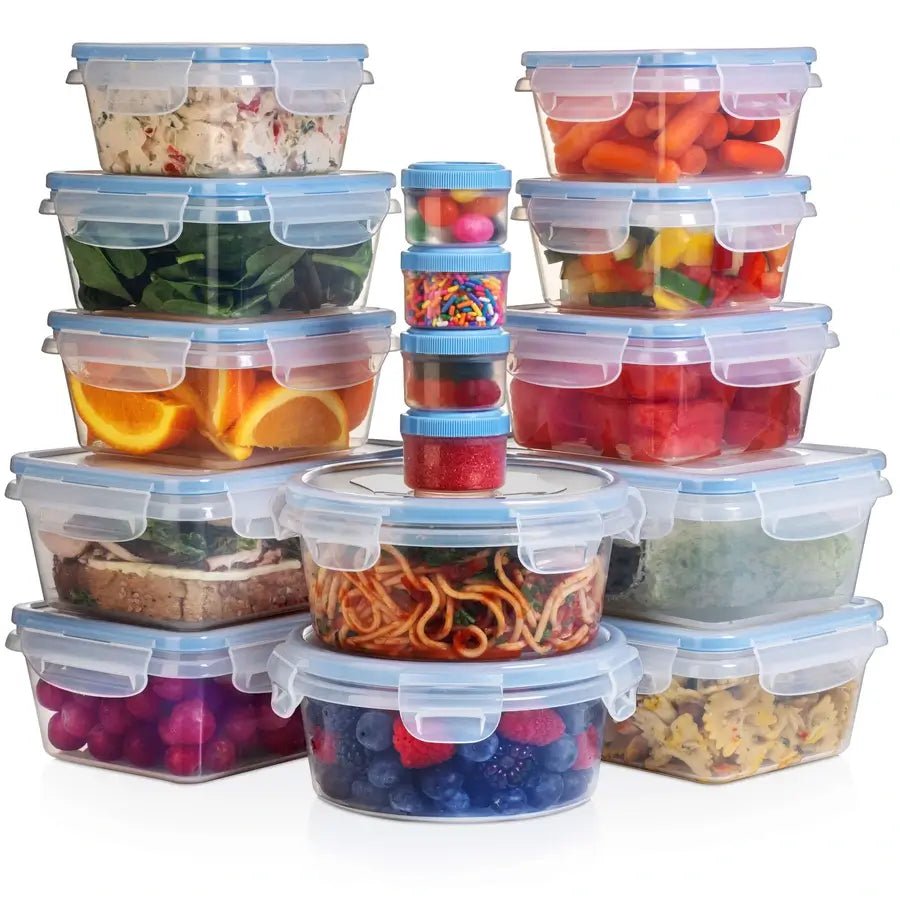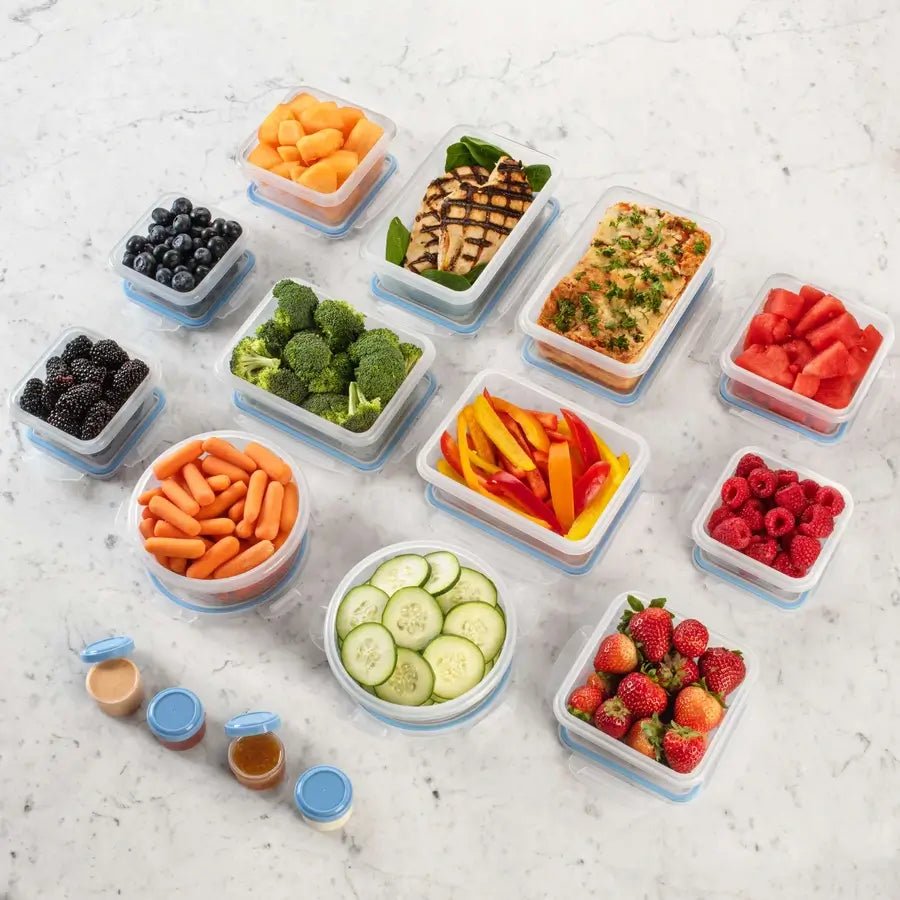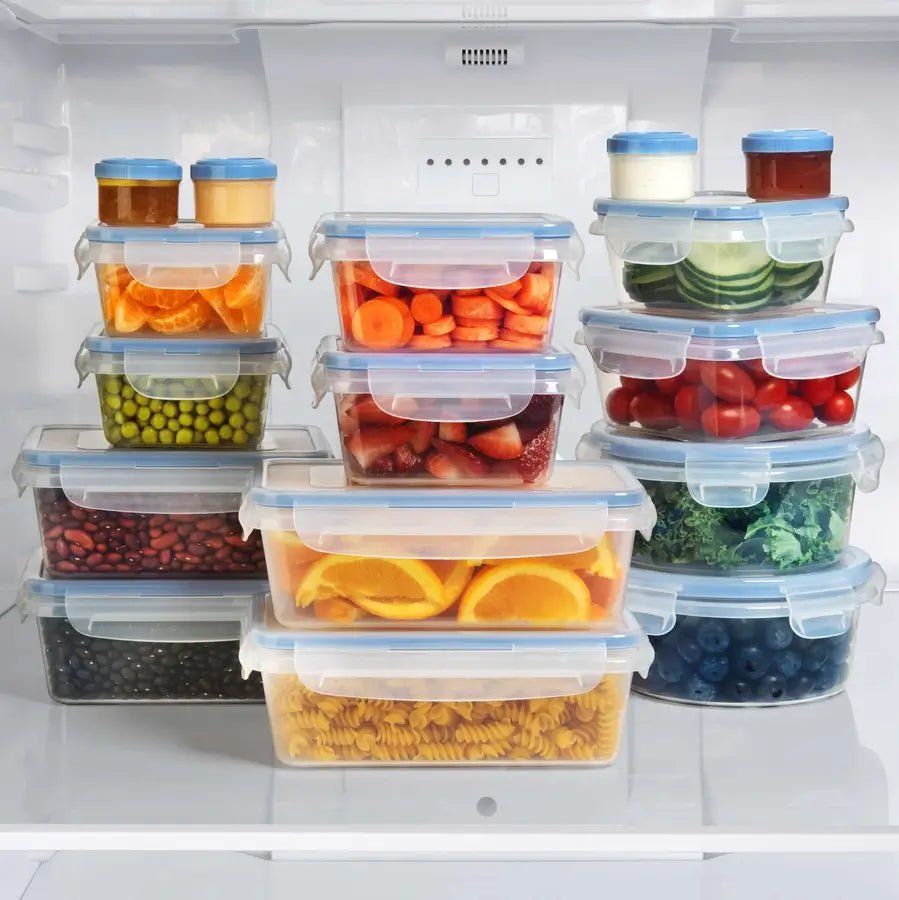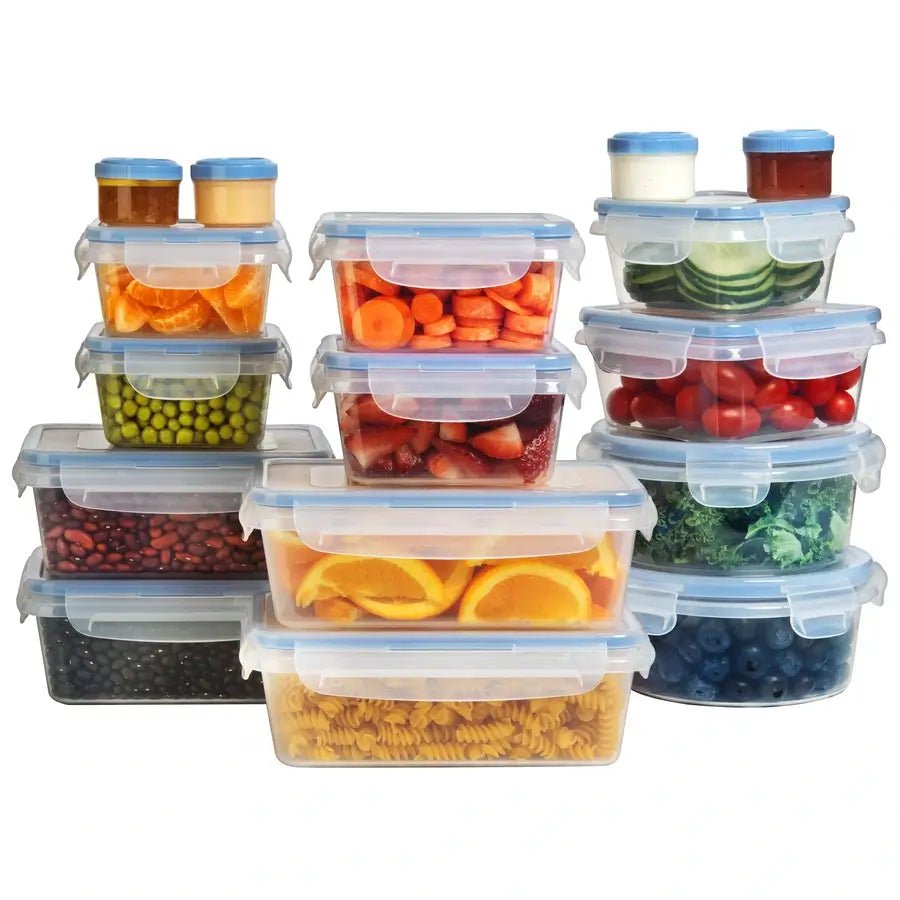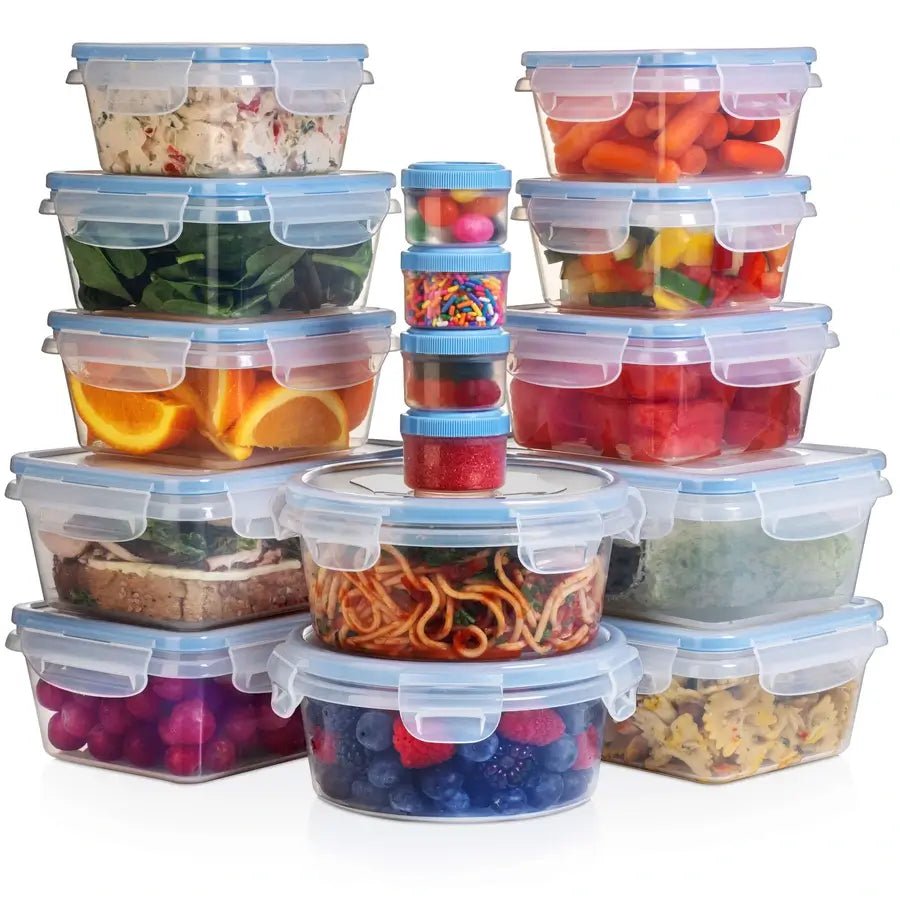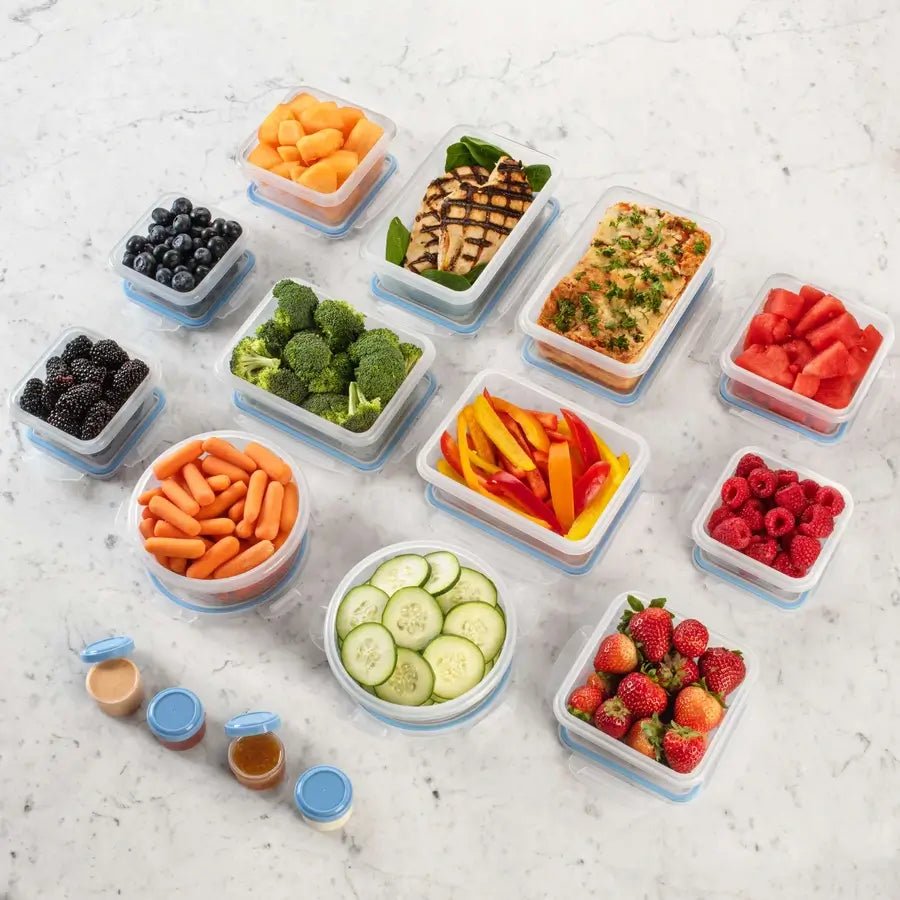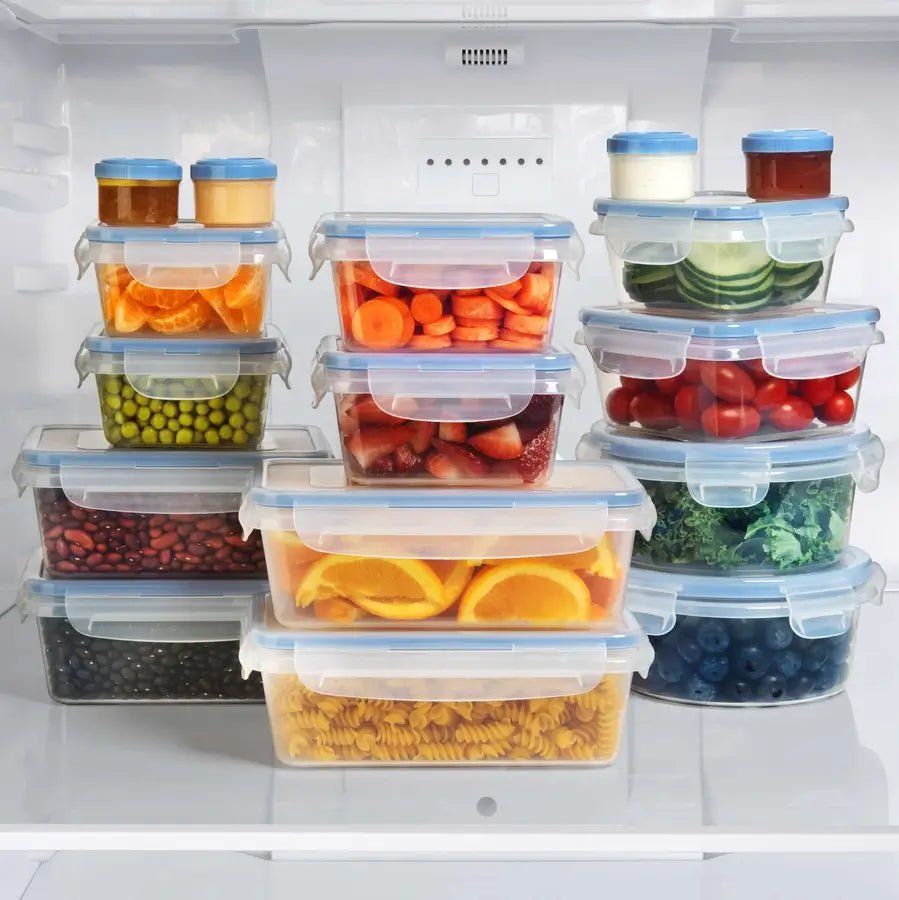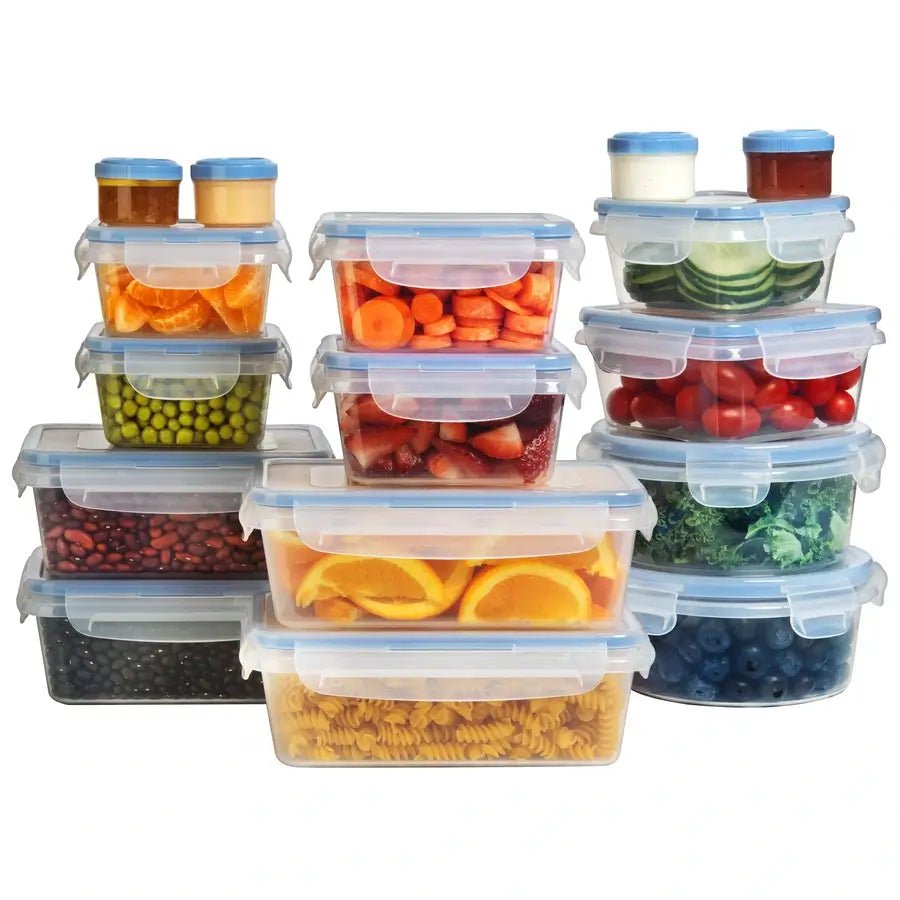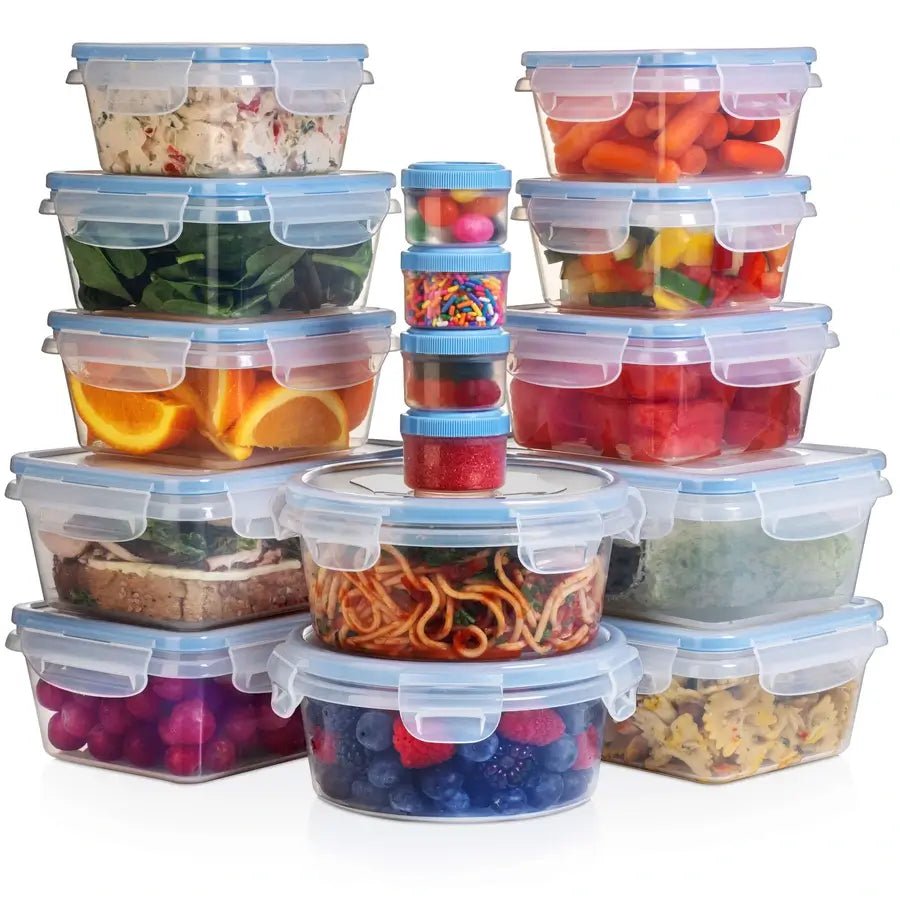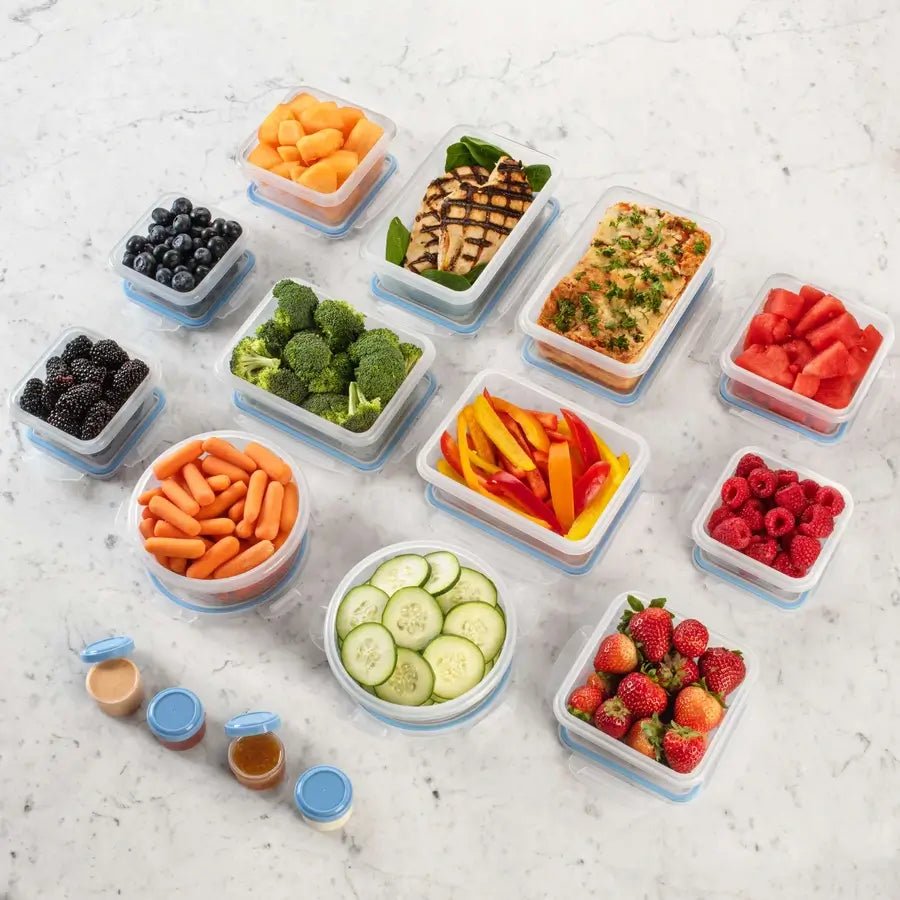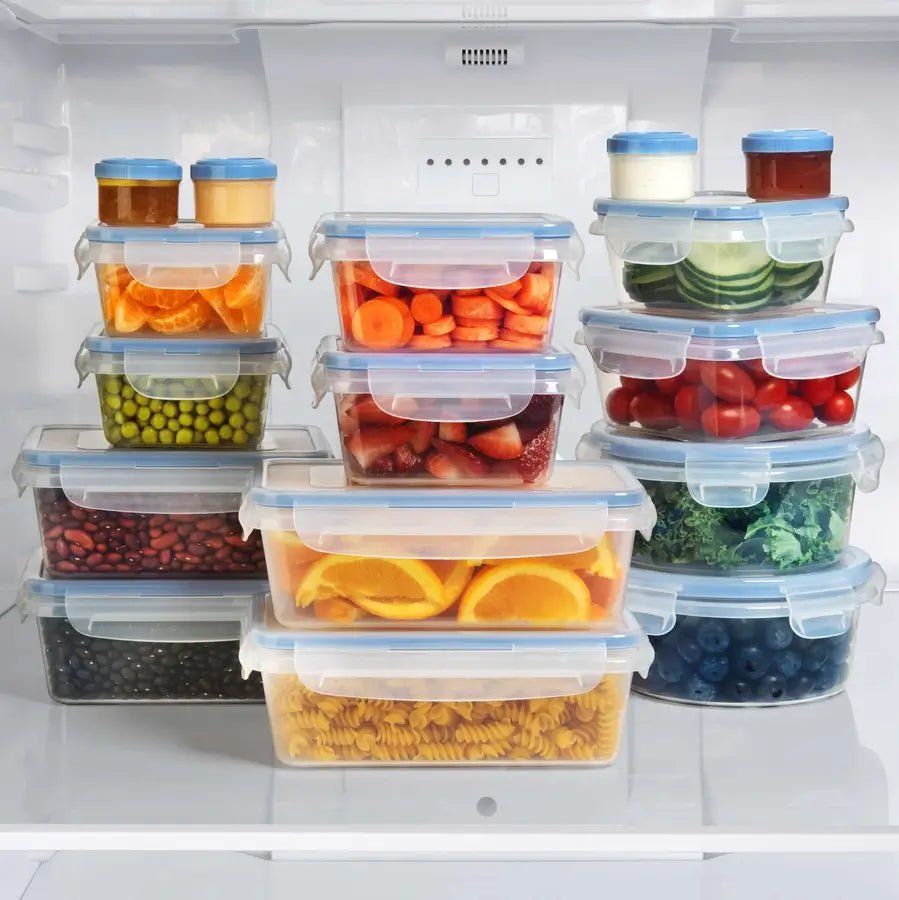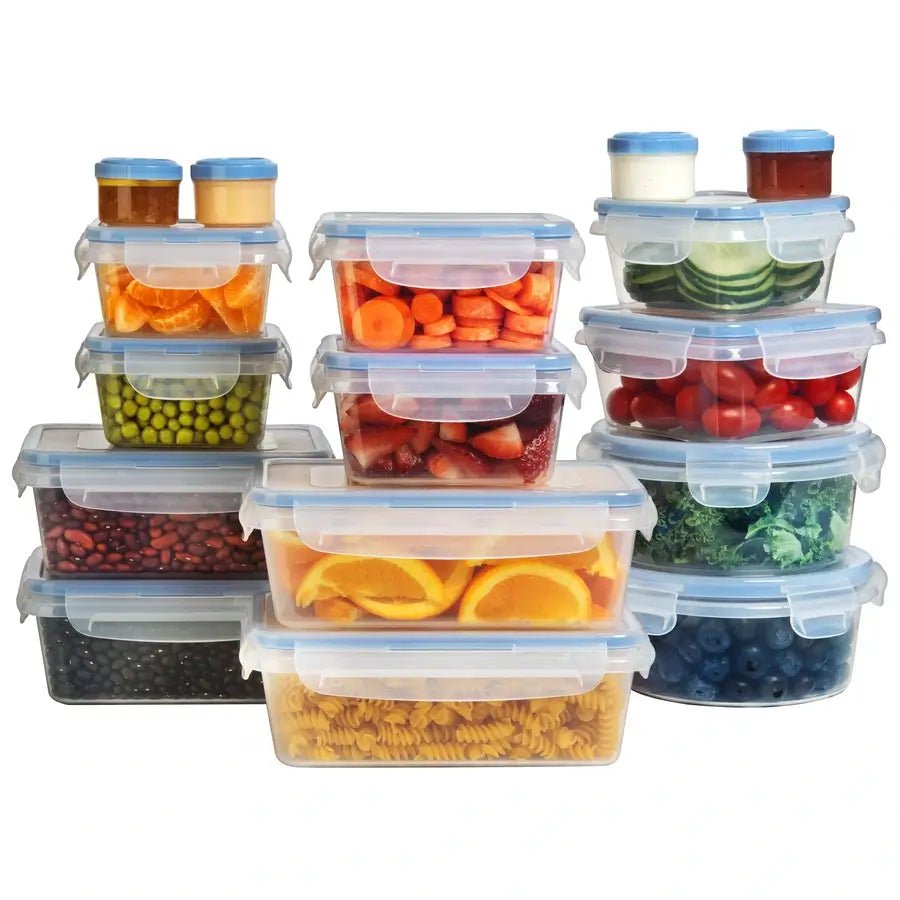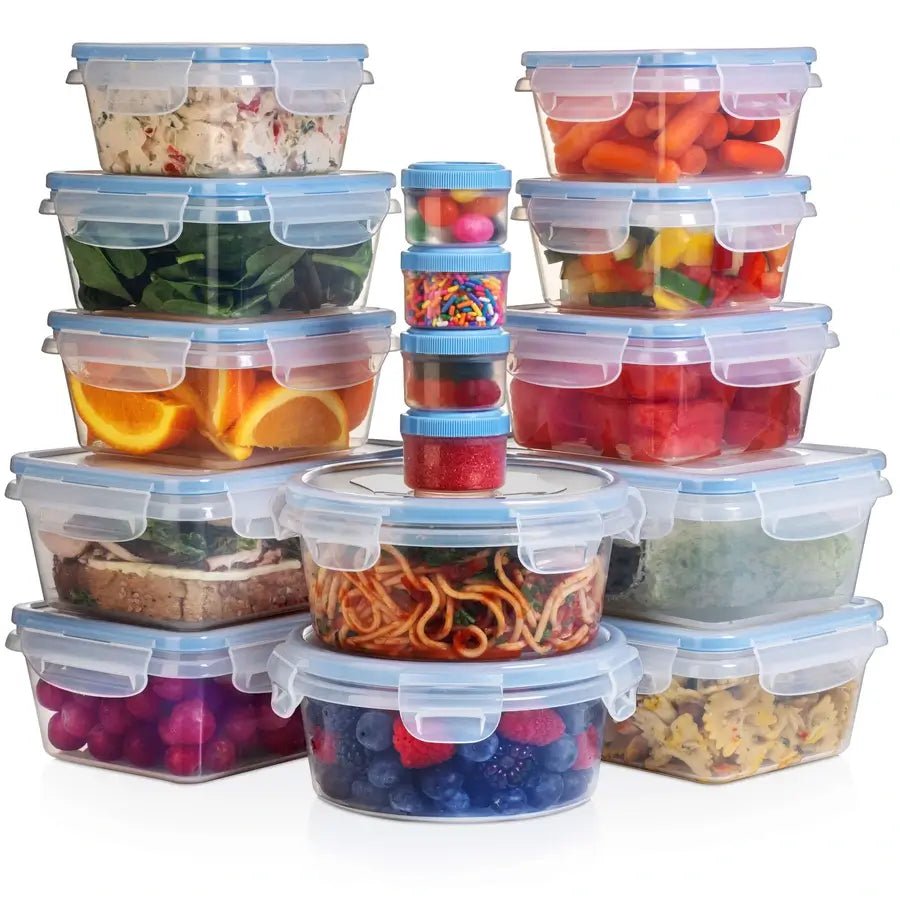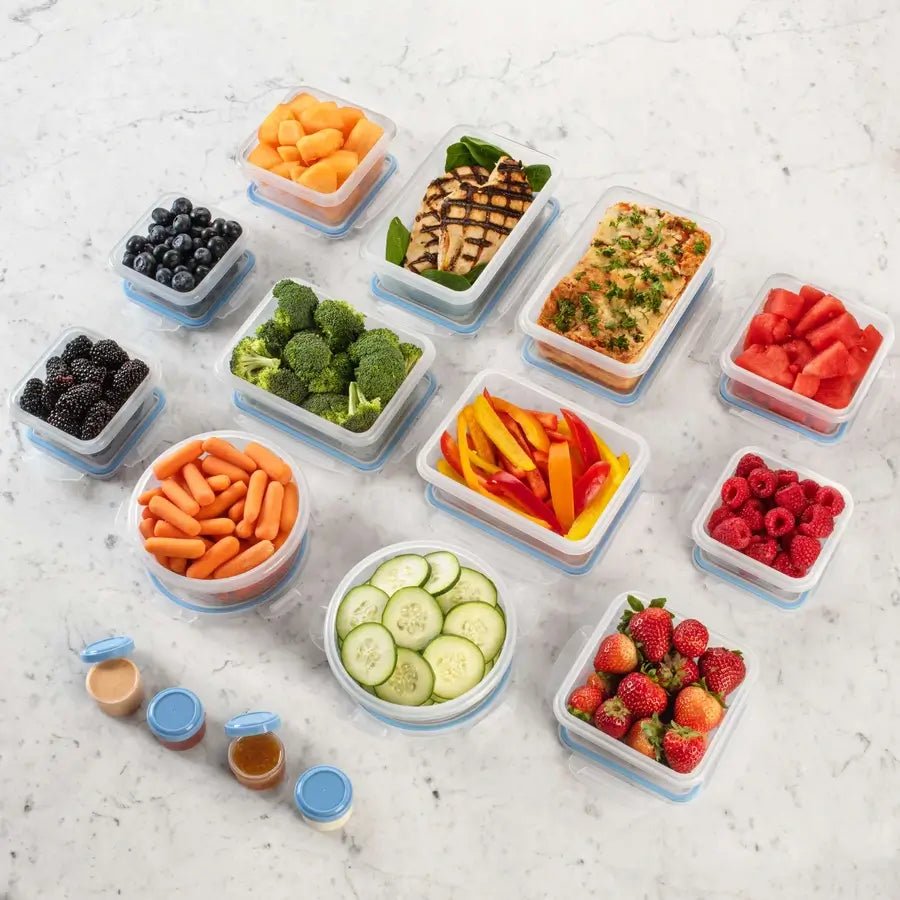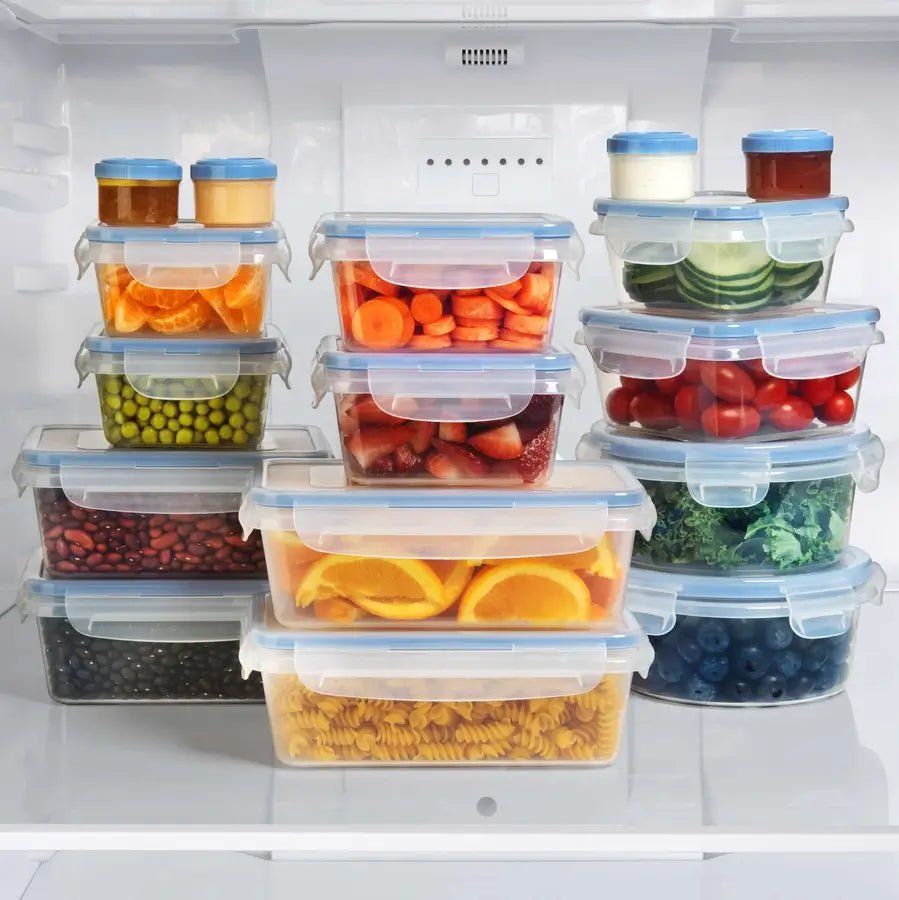 Shazo Meal Prep Containers - Set of 32 pc
Experience the convenience of 32 Pc Meal Prep Containers that are not only BPA-free but also airtight, leak-proof, odor and stain-resistant. These versatile containers are suitable for use in the dishwasher, microwave, freezer, and fridge, catering to all your storage needs. With a stackable design, organizing your kitchen becomes effortless.

Includes 16 containers with 16 lids featuring a snap lock design, ideal for storing and transporting entrees, soups, & other food items. The lids securely snap down using 4 tabs, ensuring an airtight and leak-proof seal while resisting stains and odors. The containers are dishwasher, microwave, freezer, and fridge-safe, and their translucent design facilitates quick identification of contents. Embrace the convenience of multiple sizes, and the stackable, modular design that optimizes space in your kitchen.