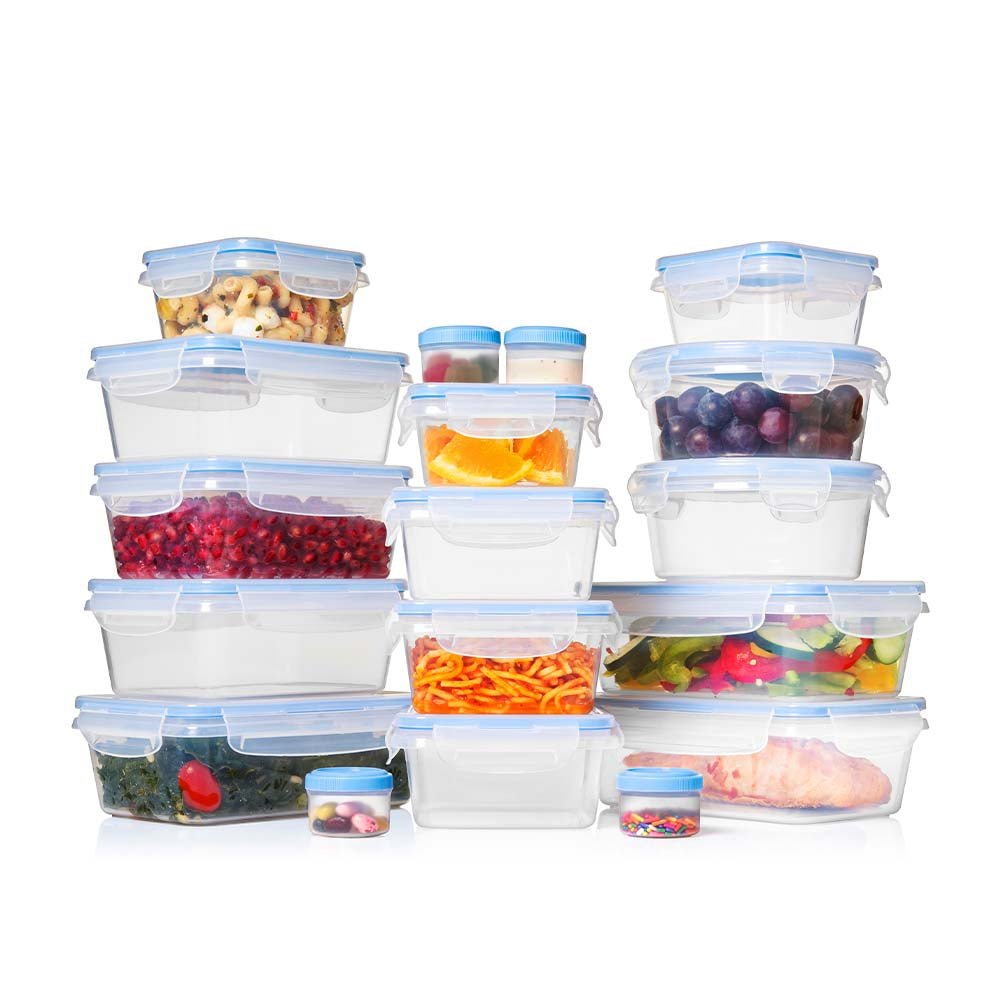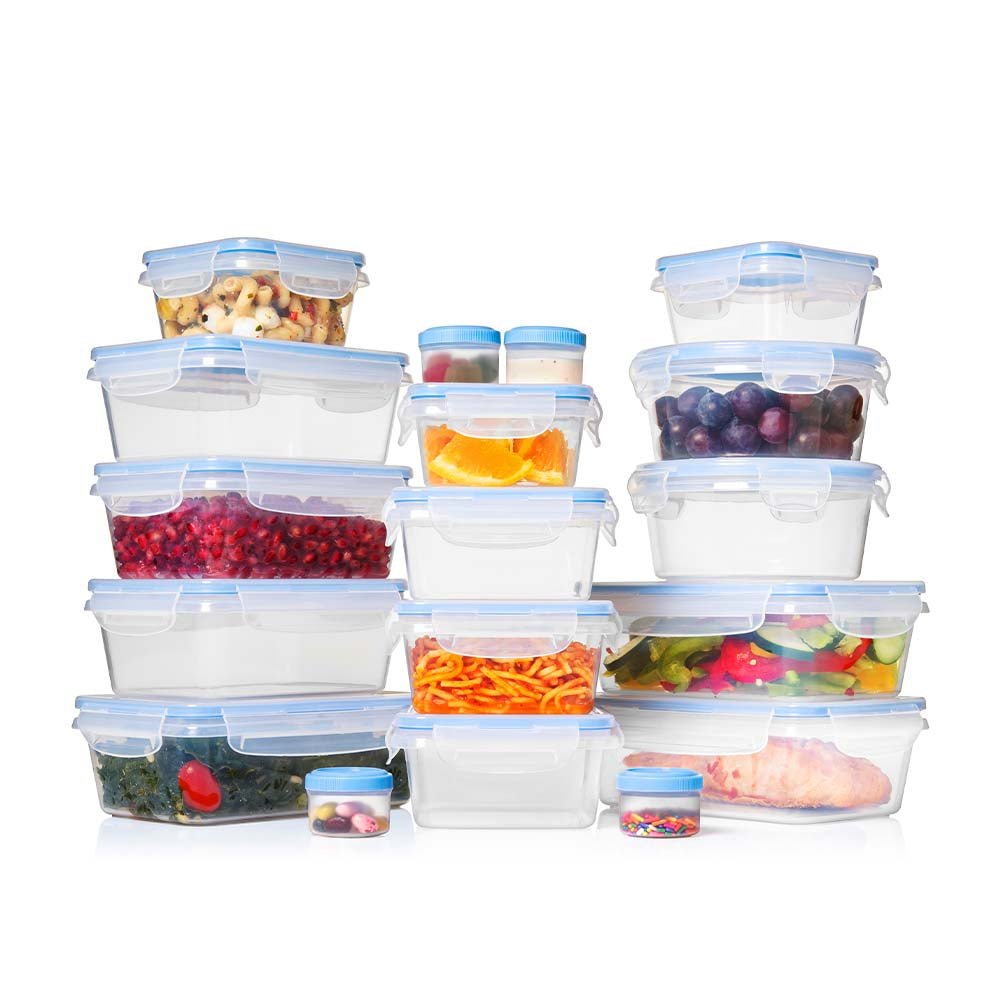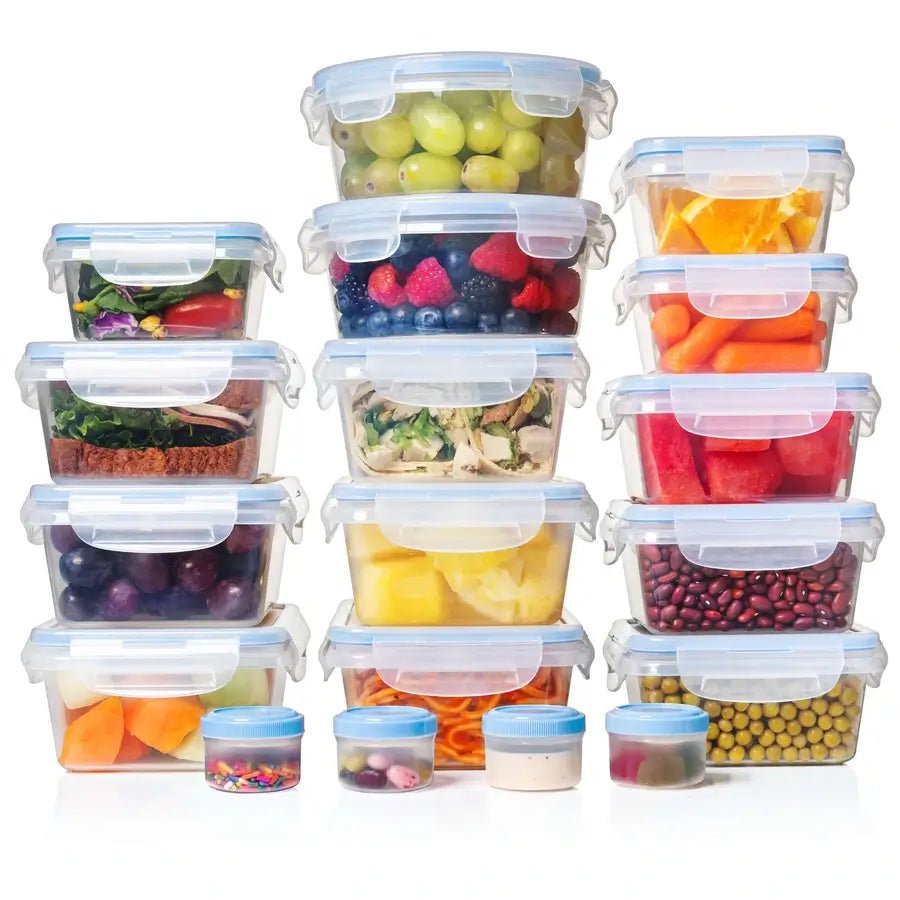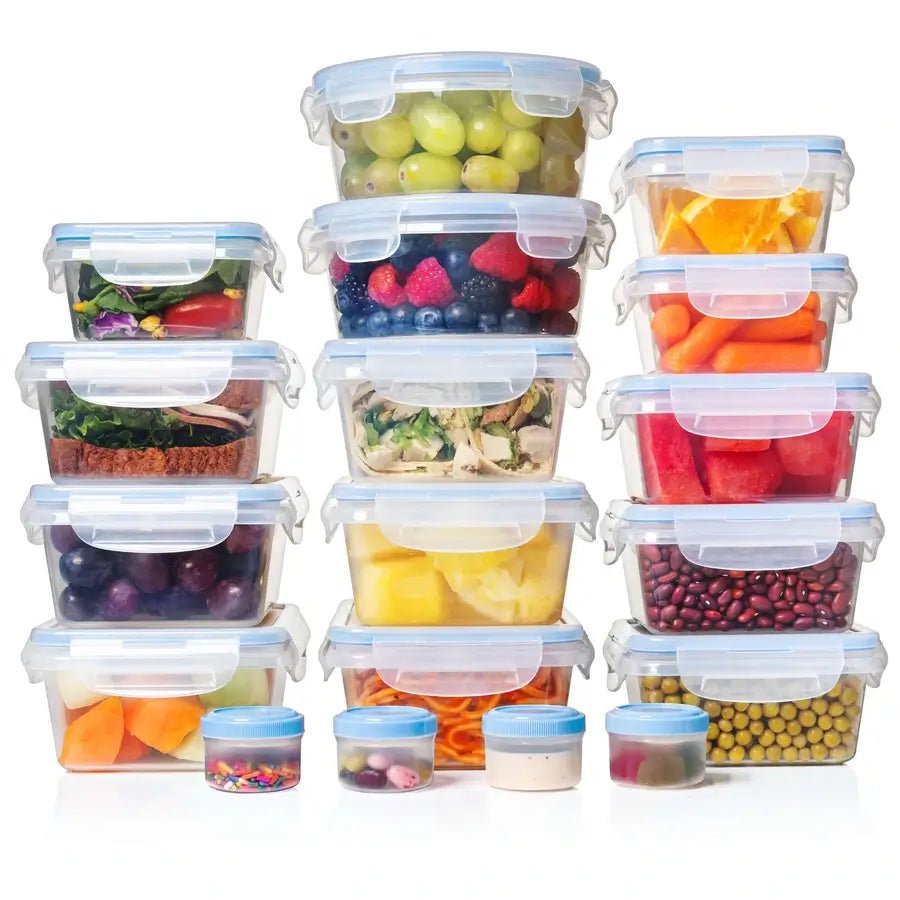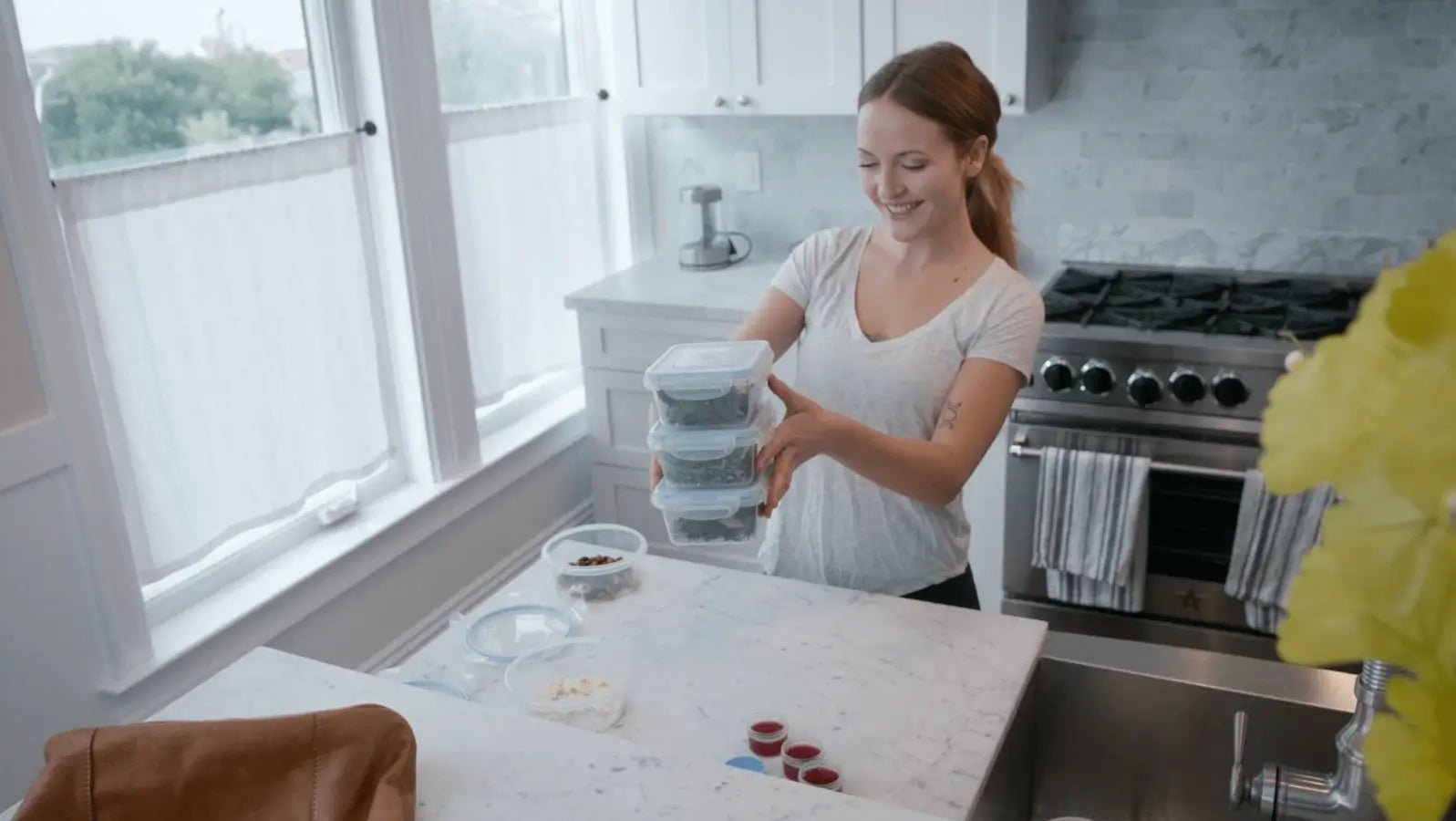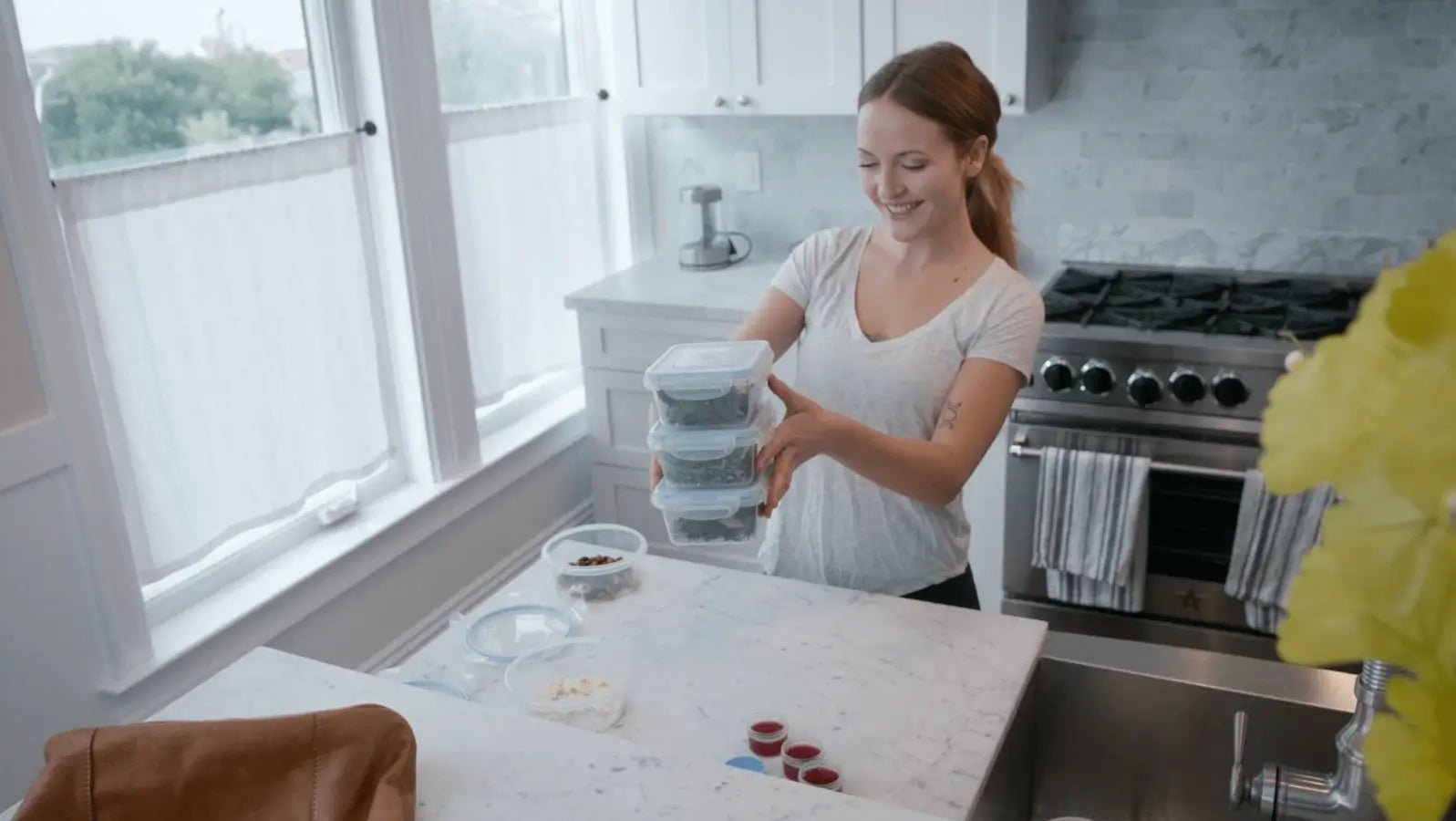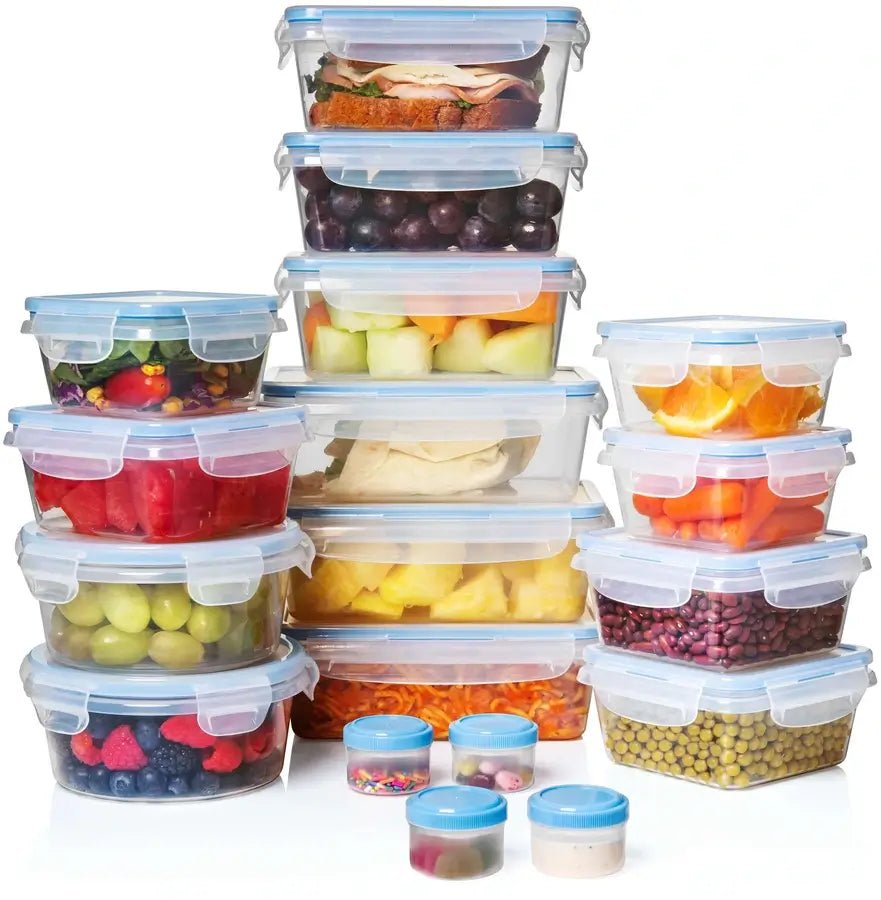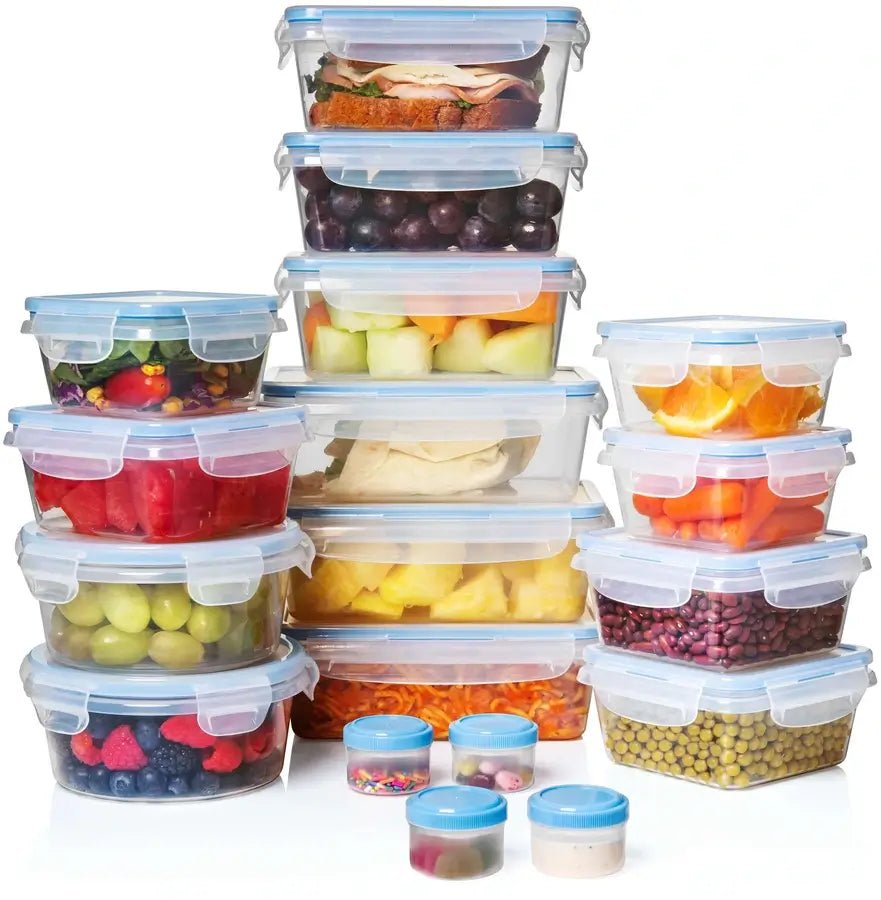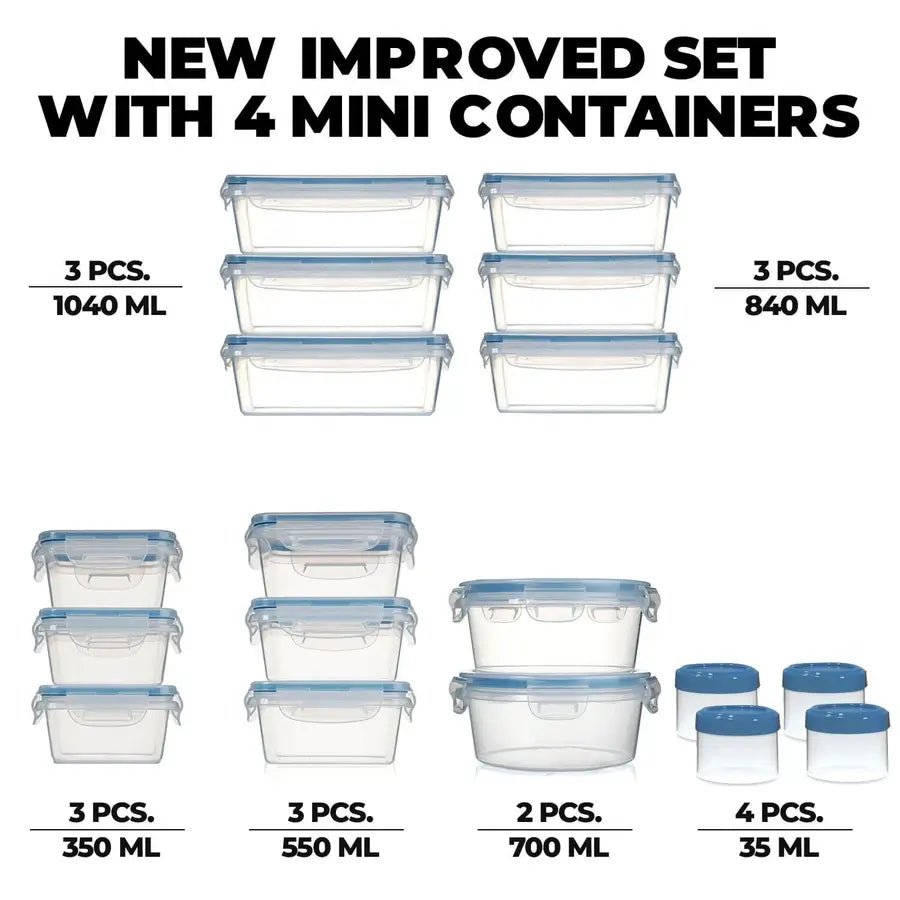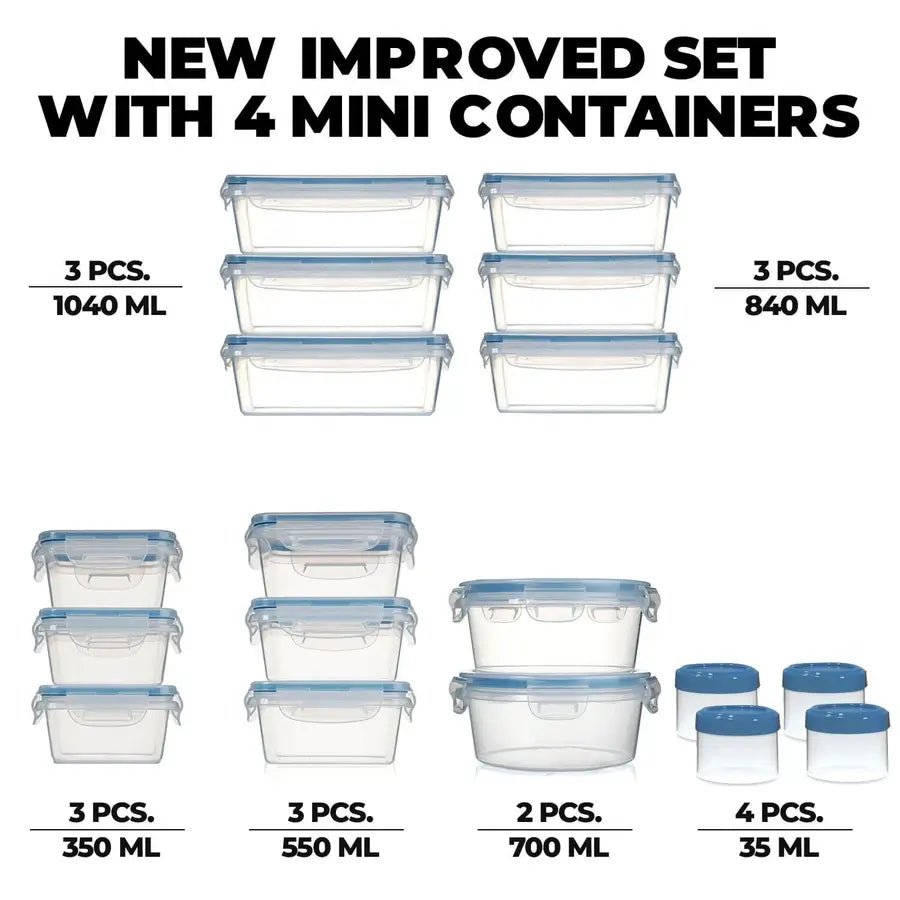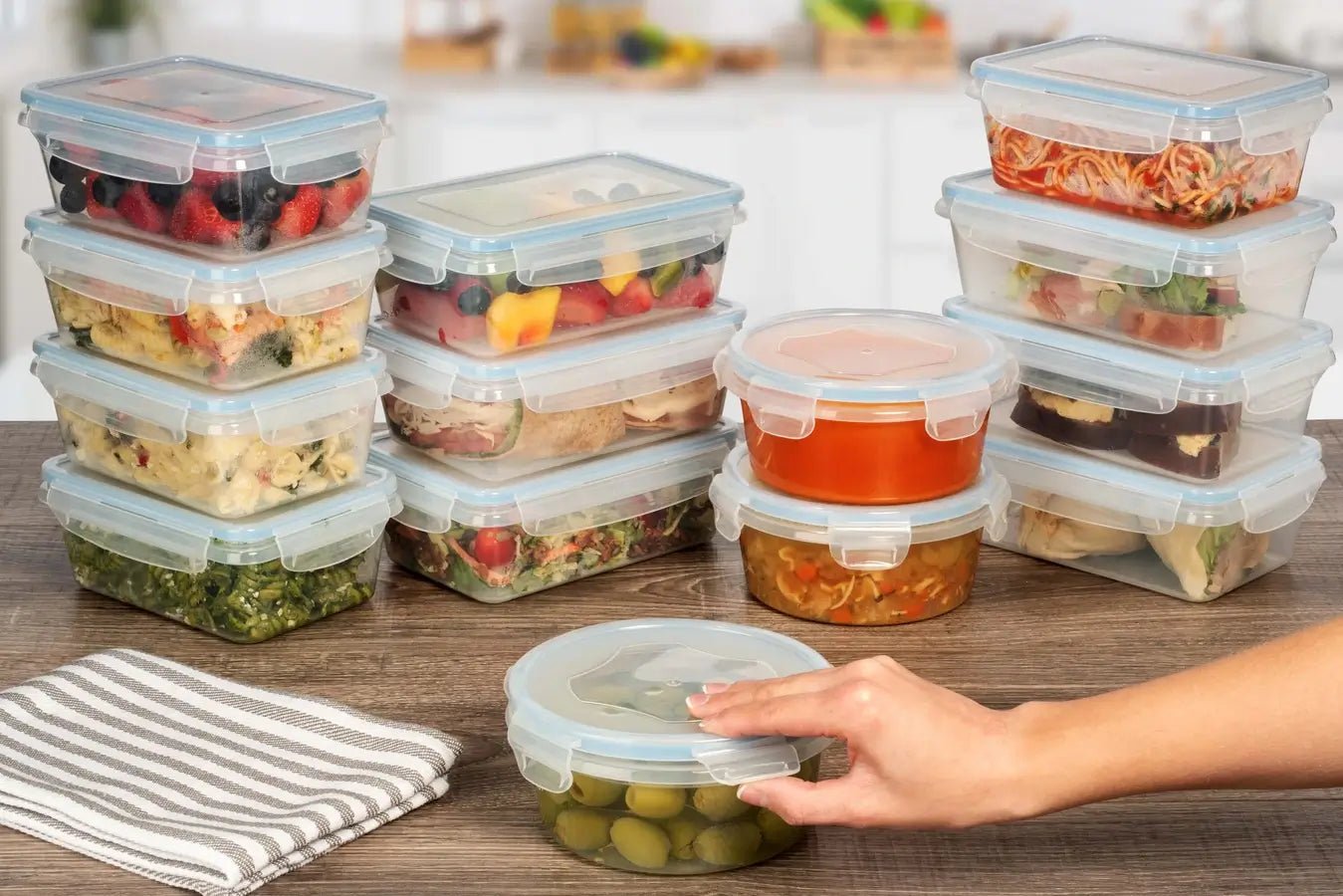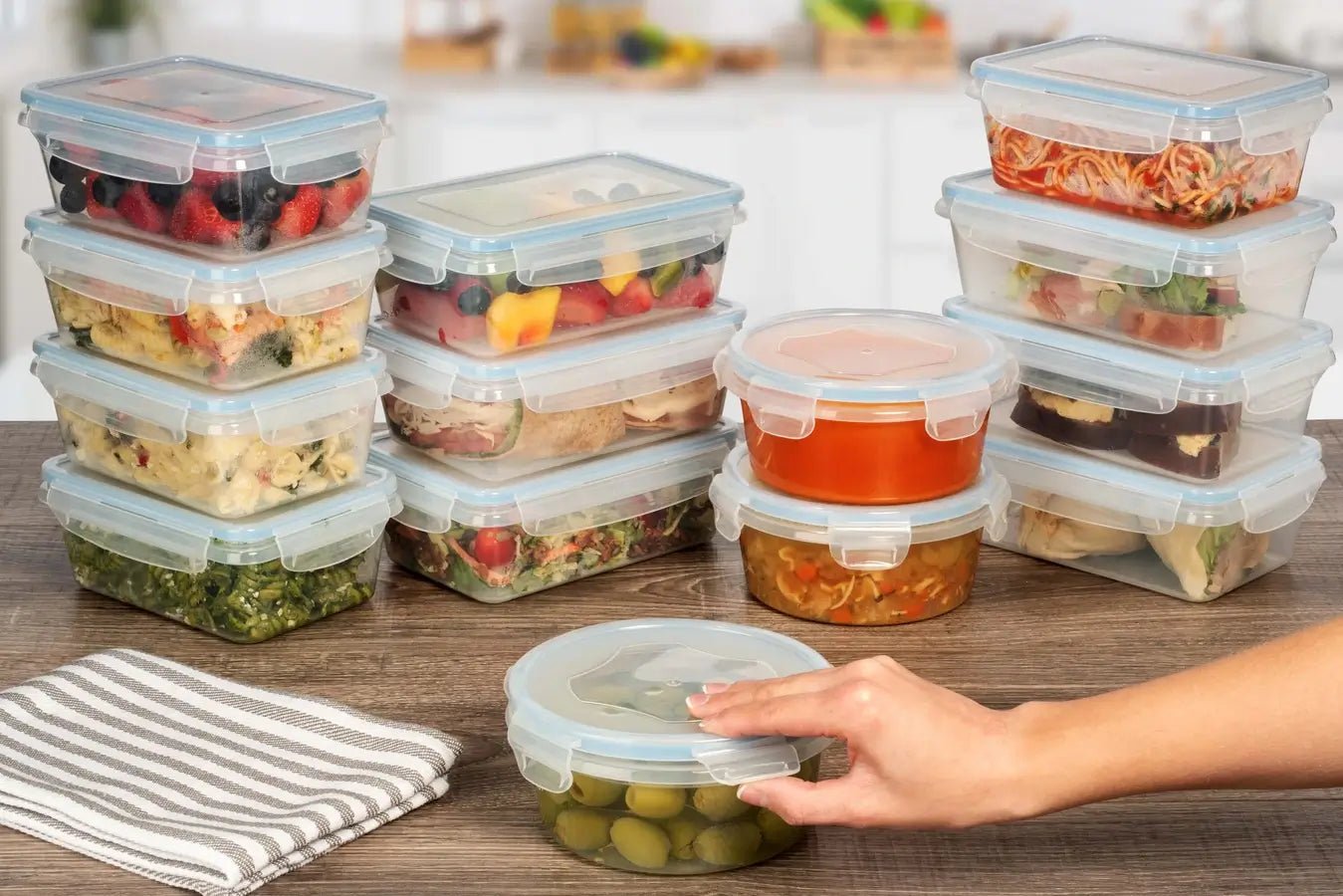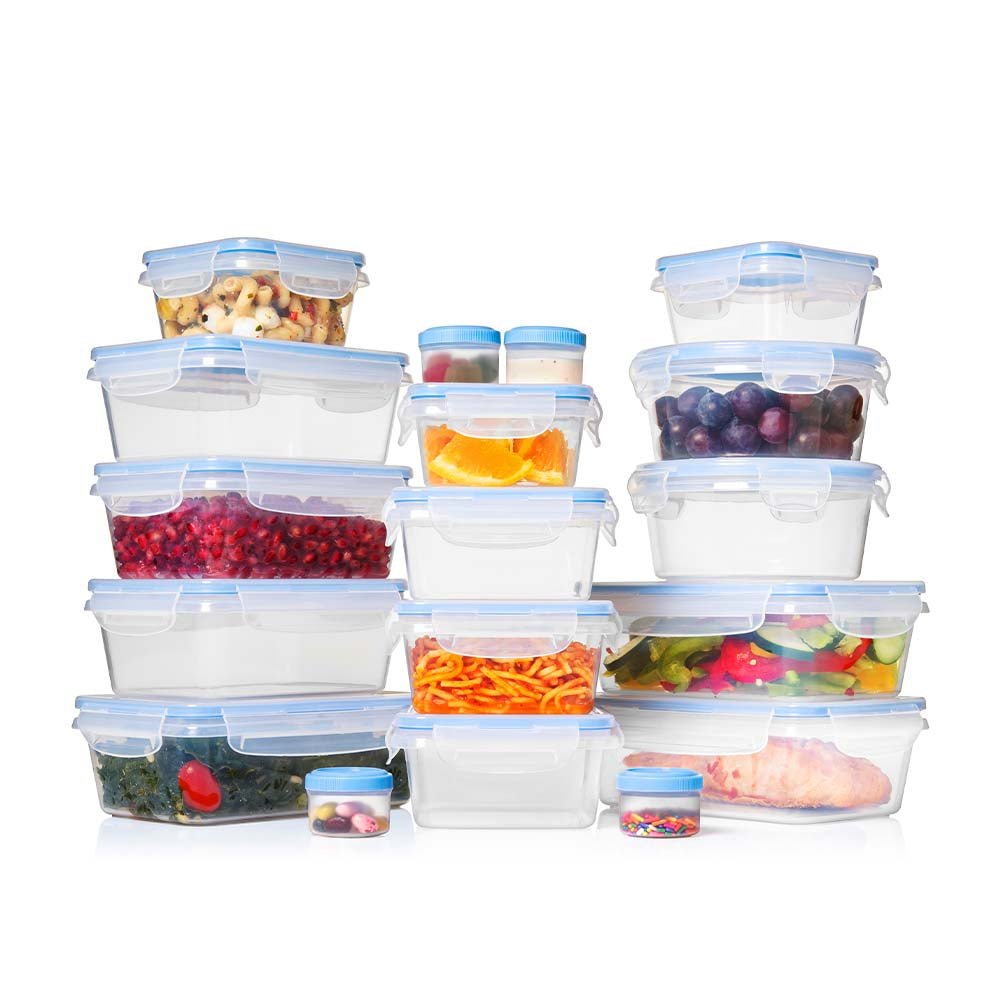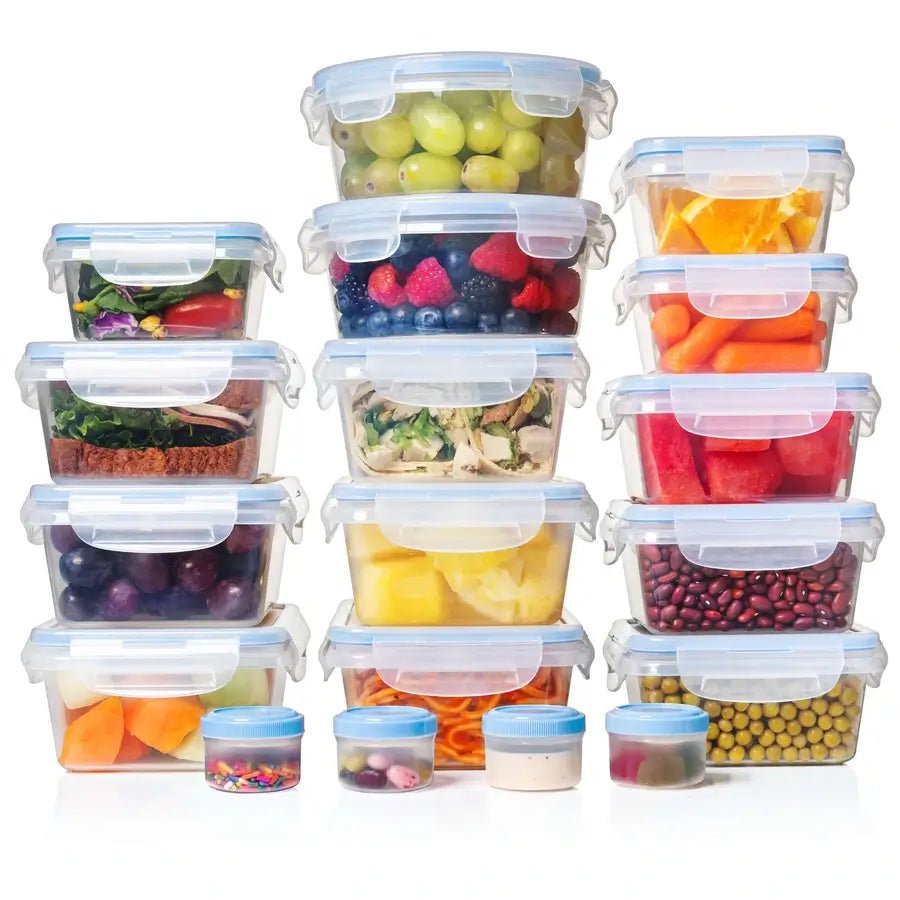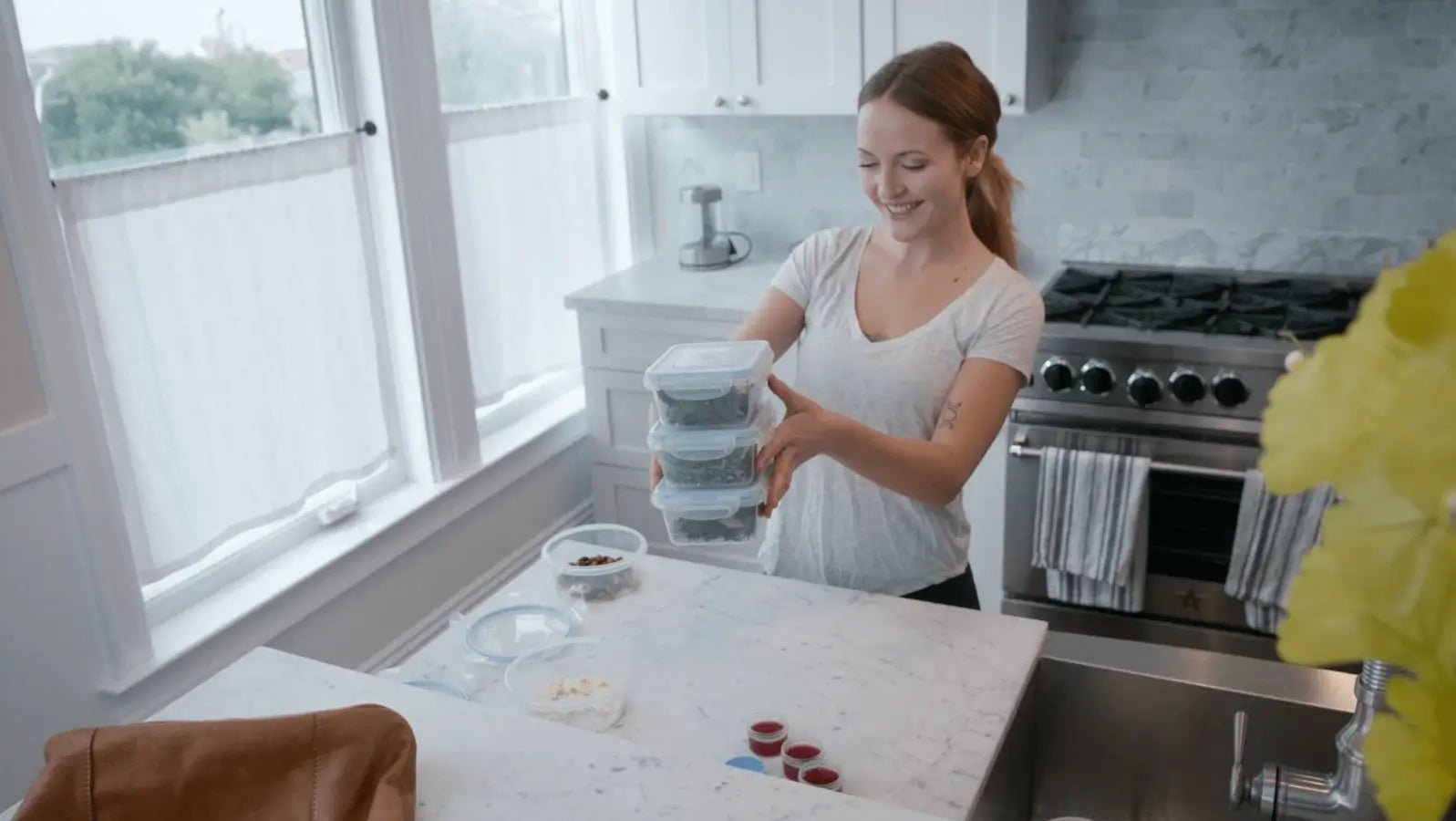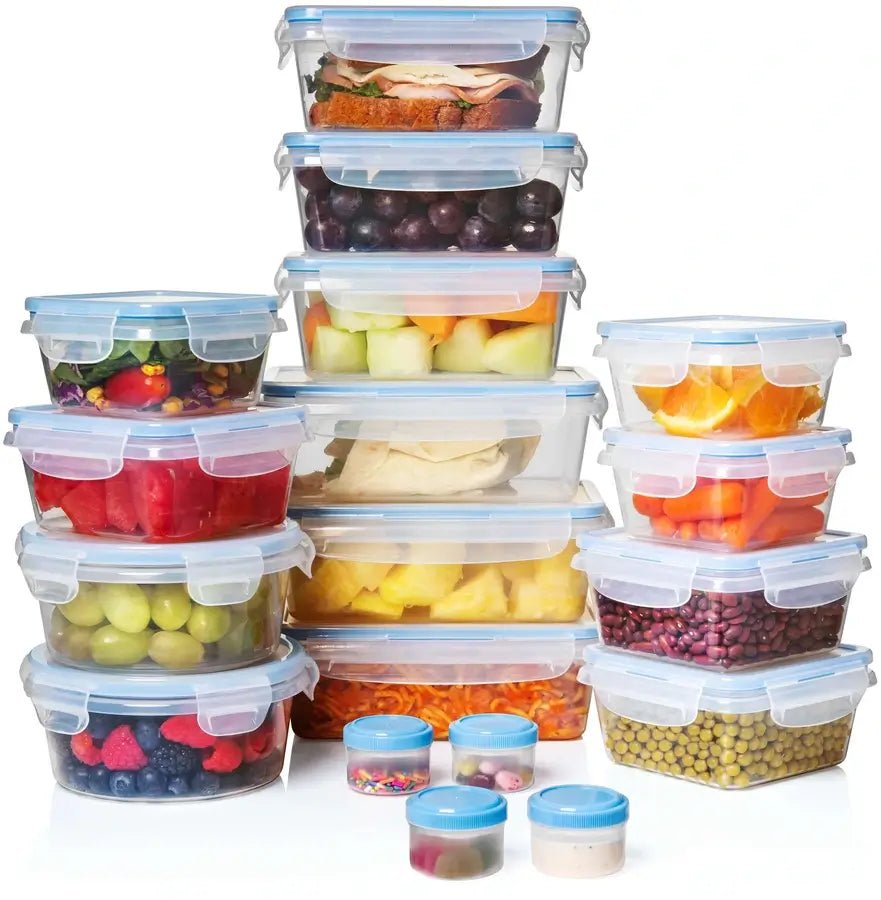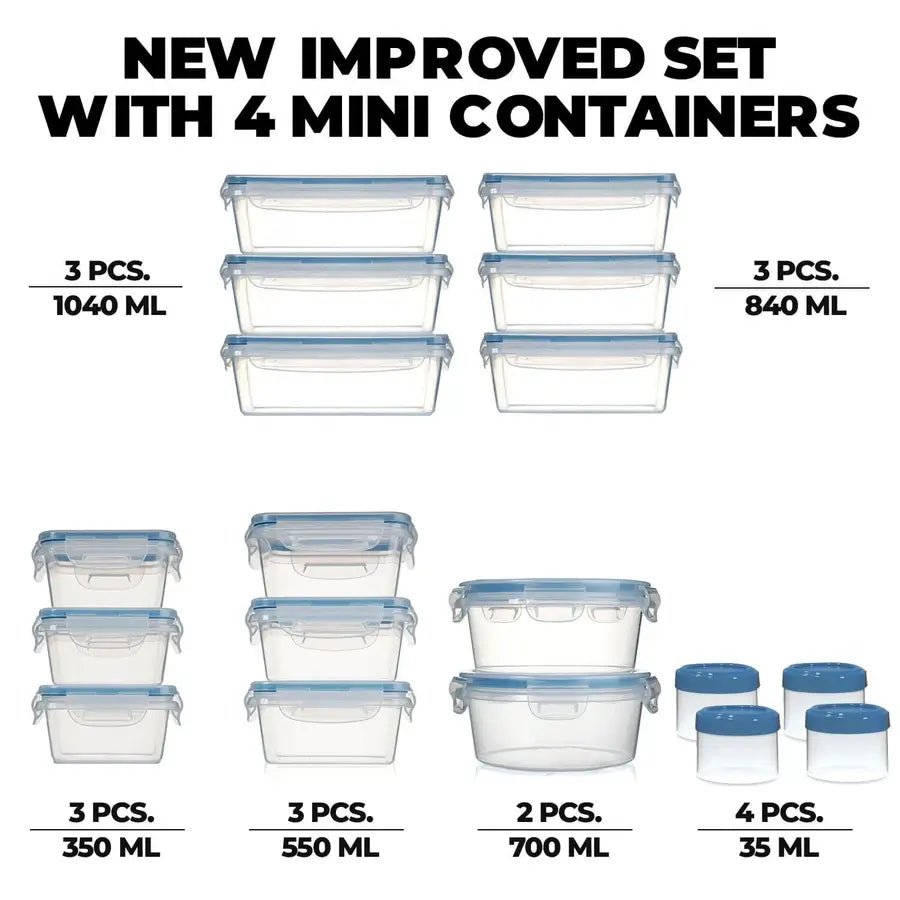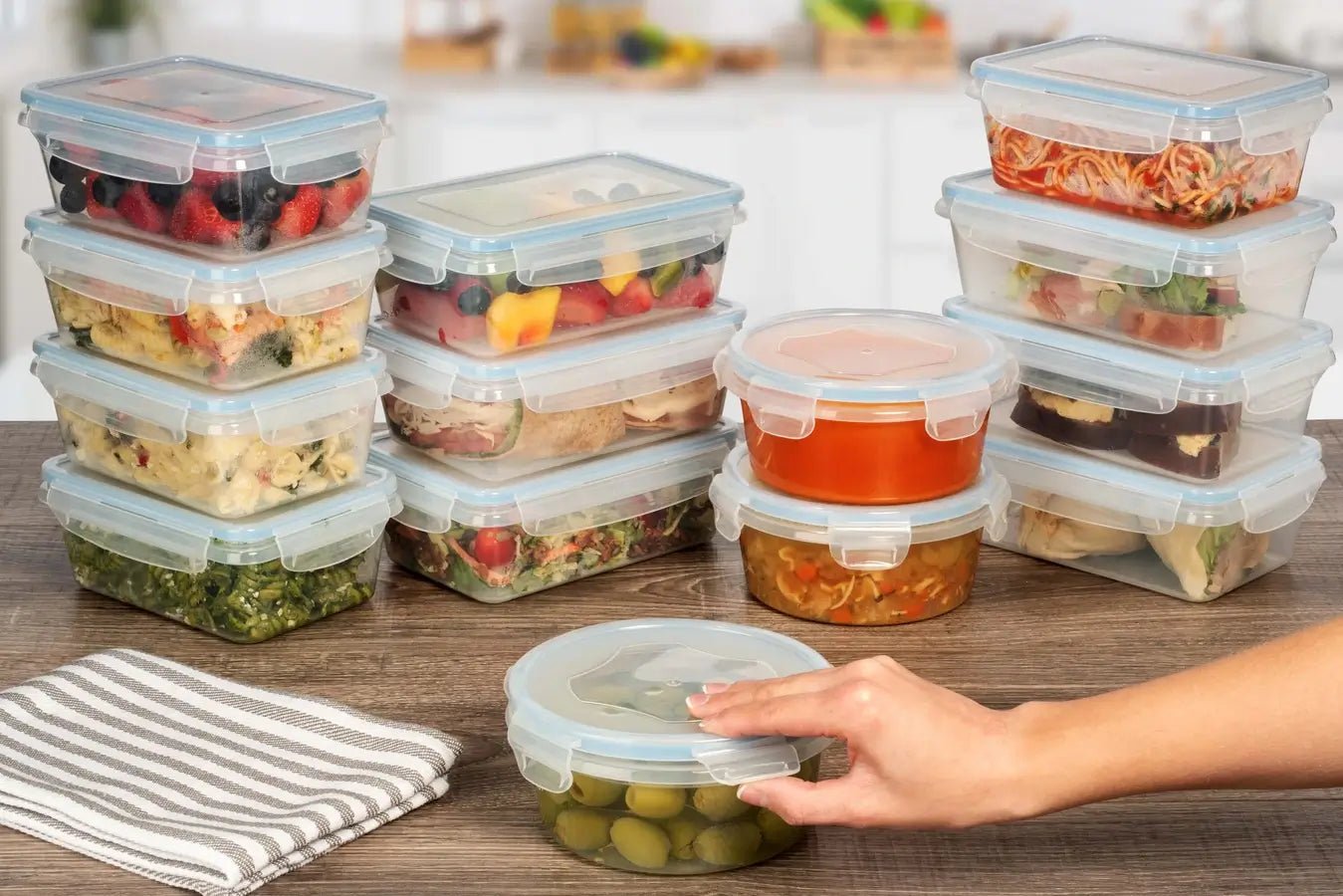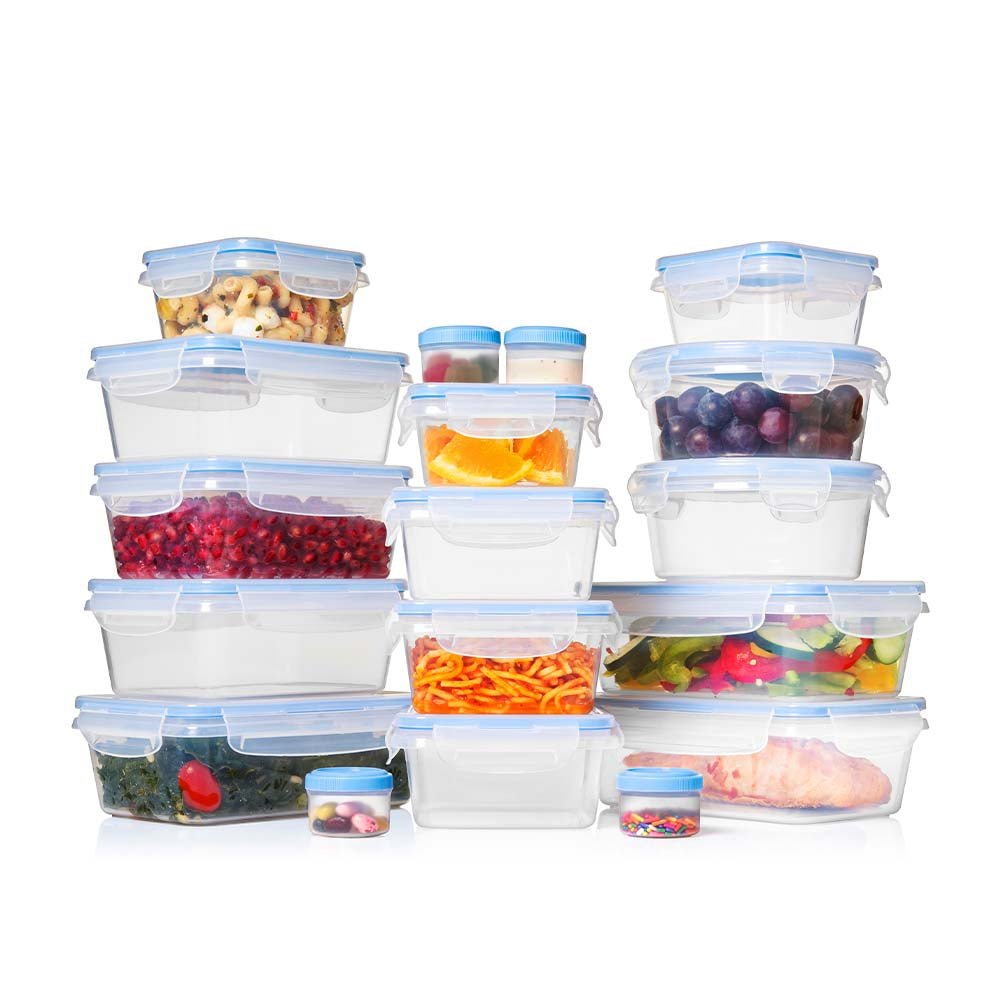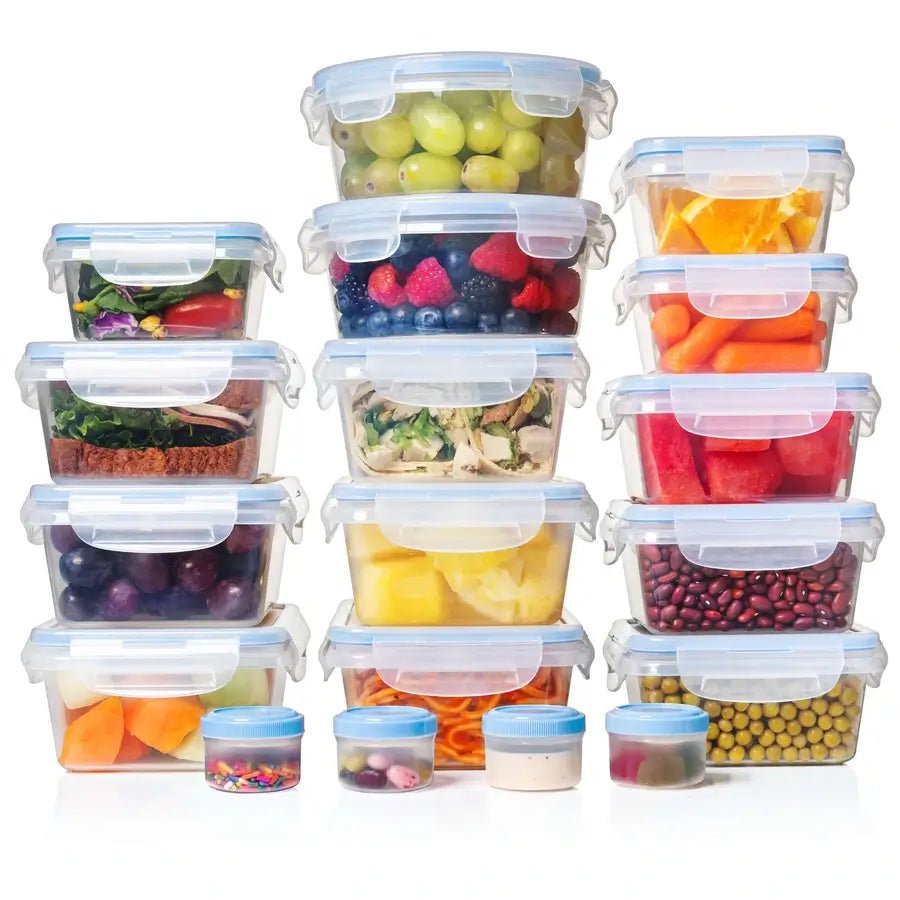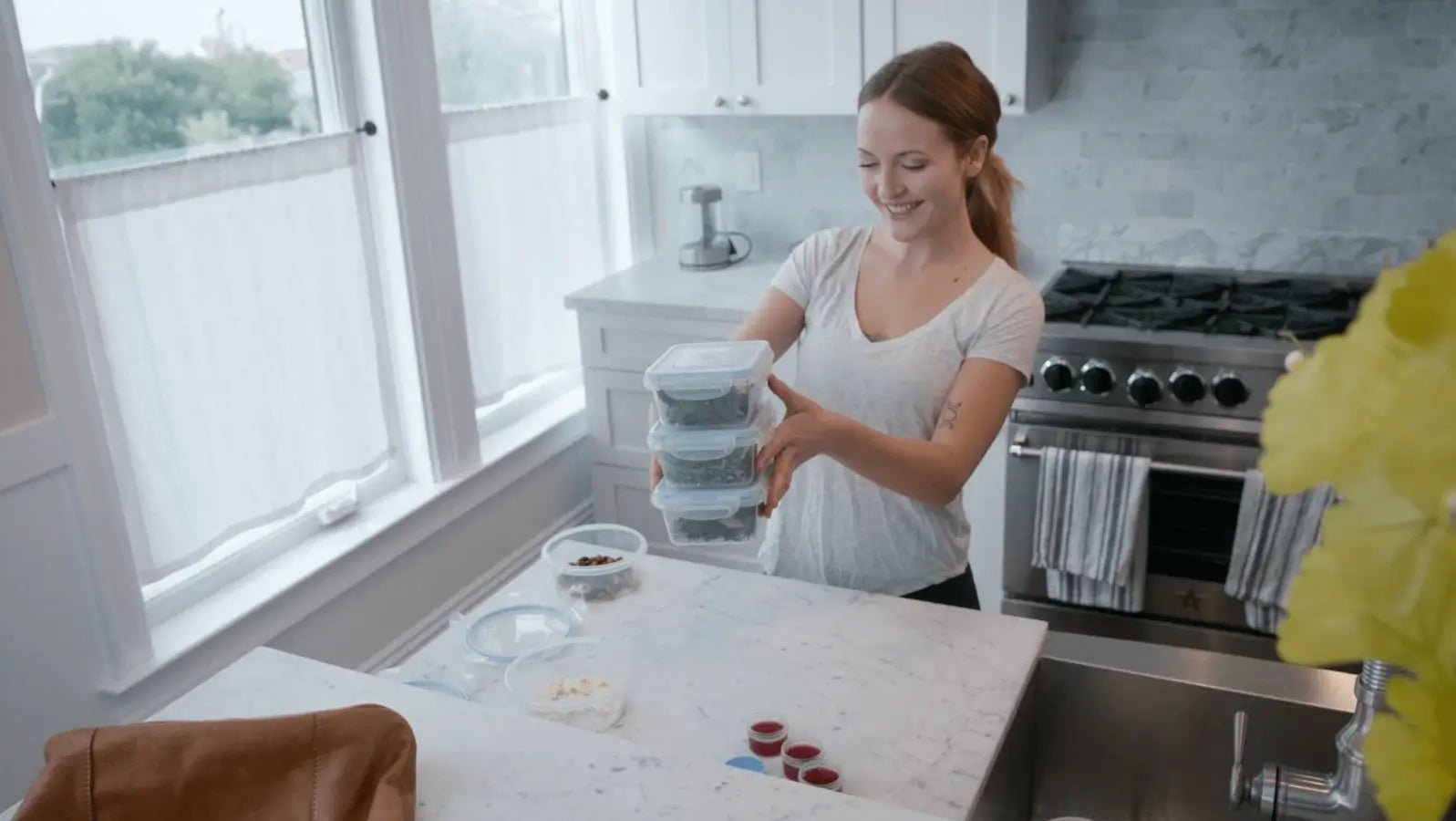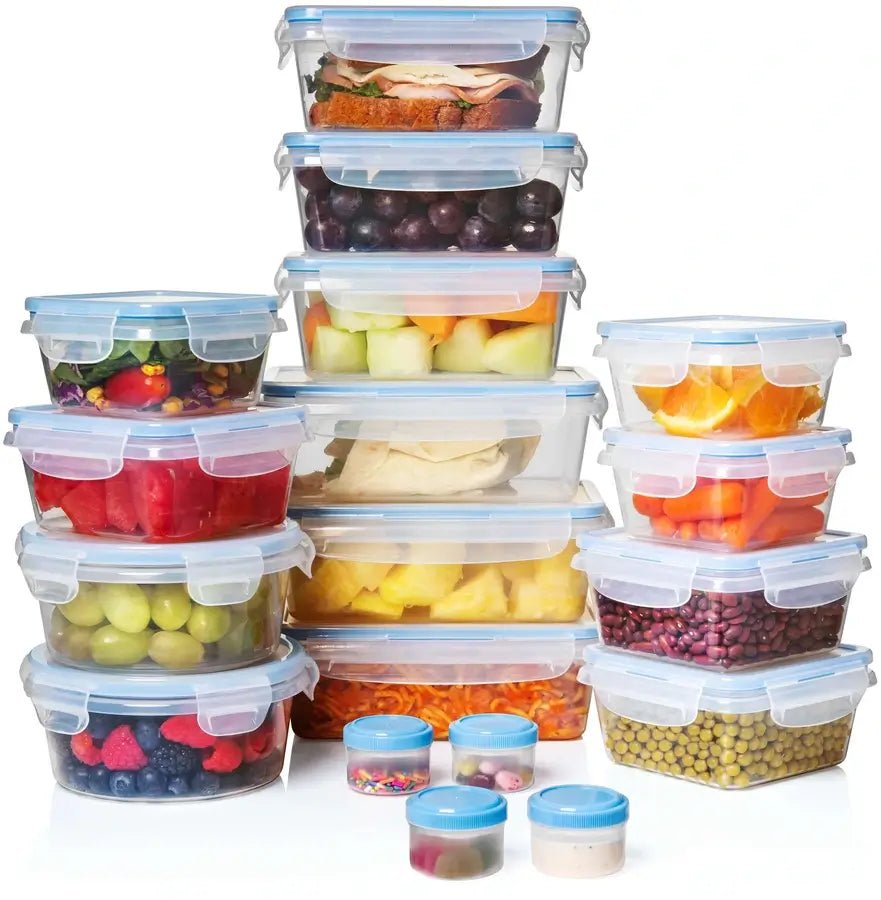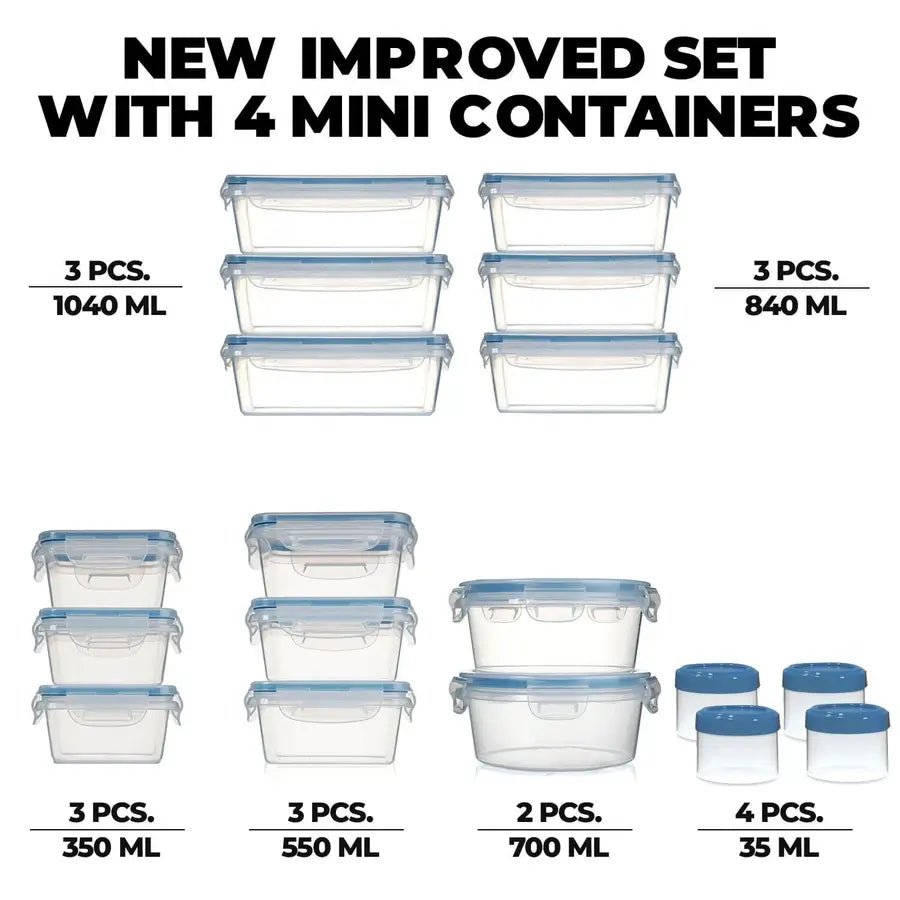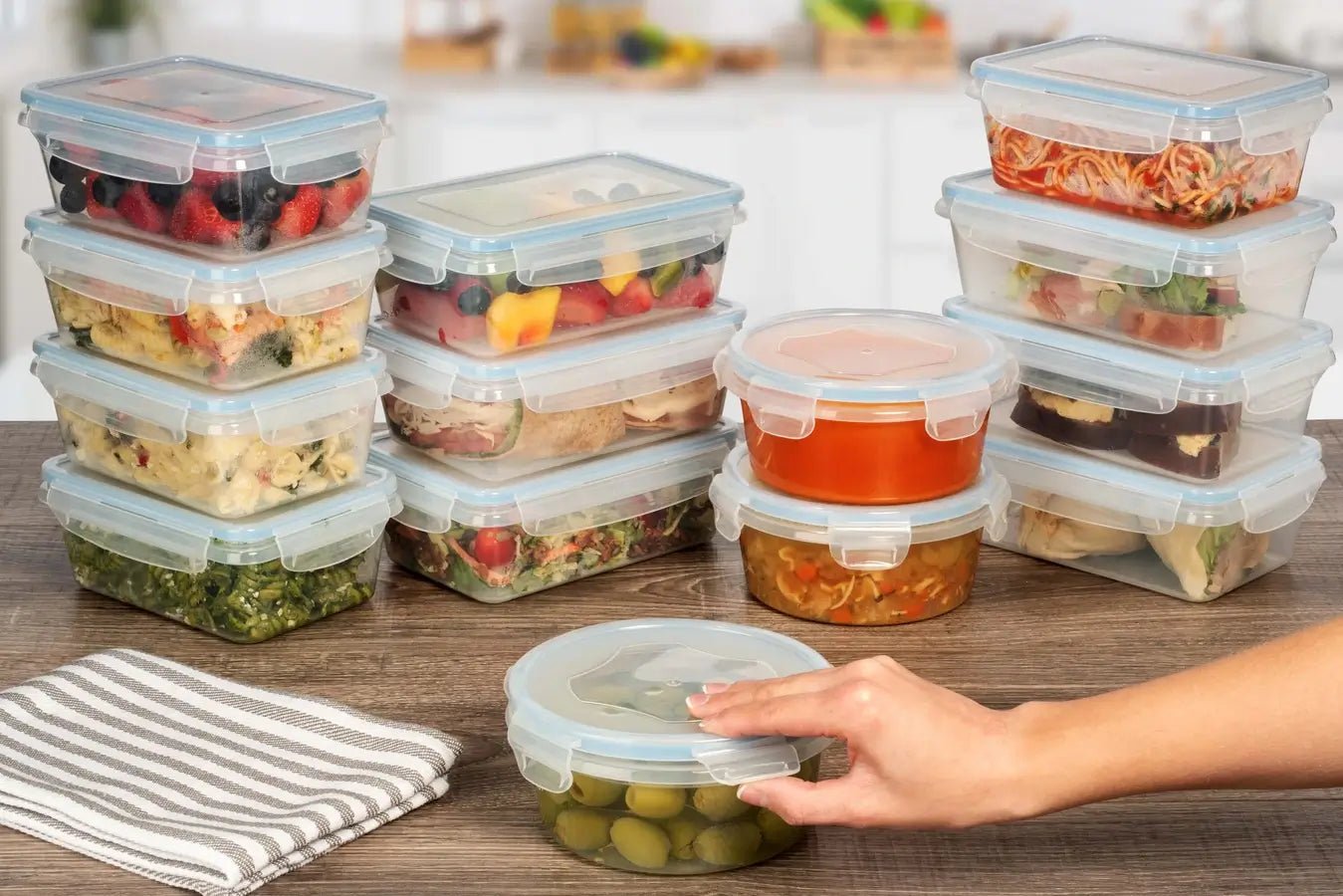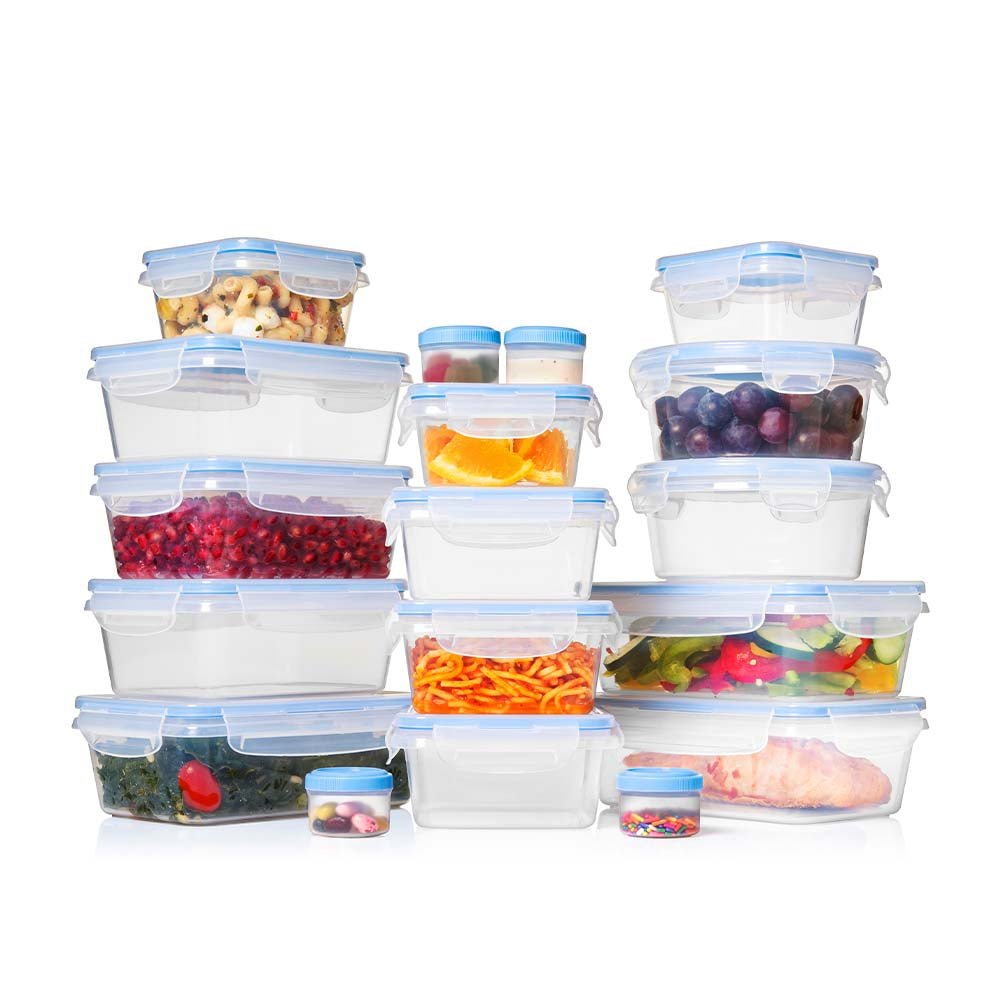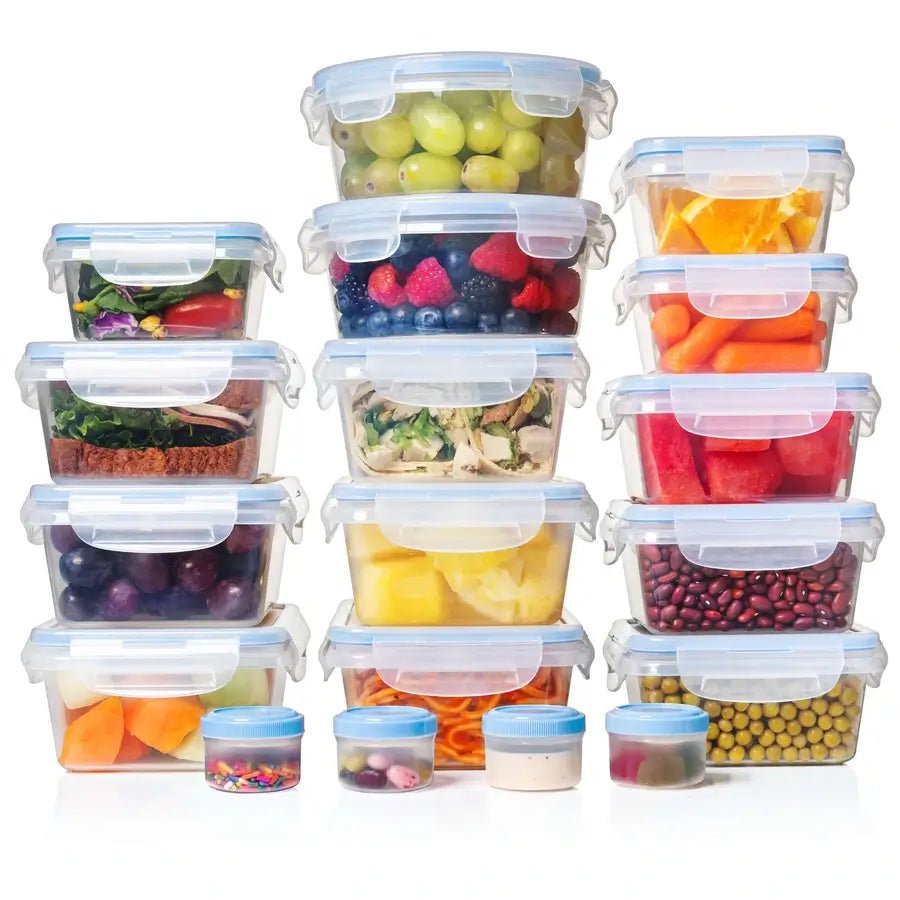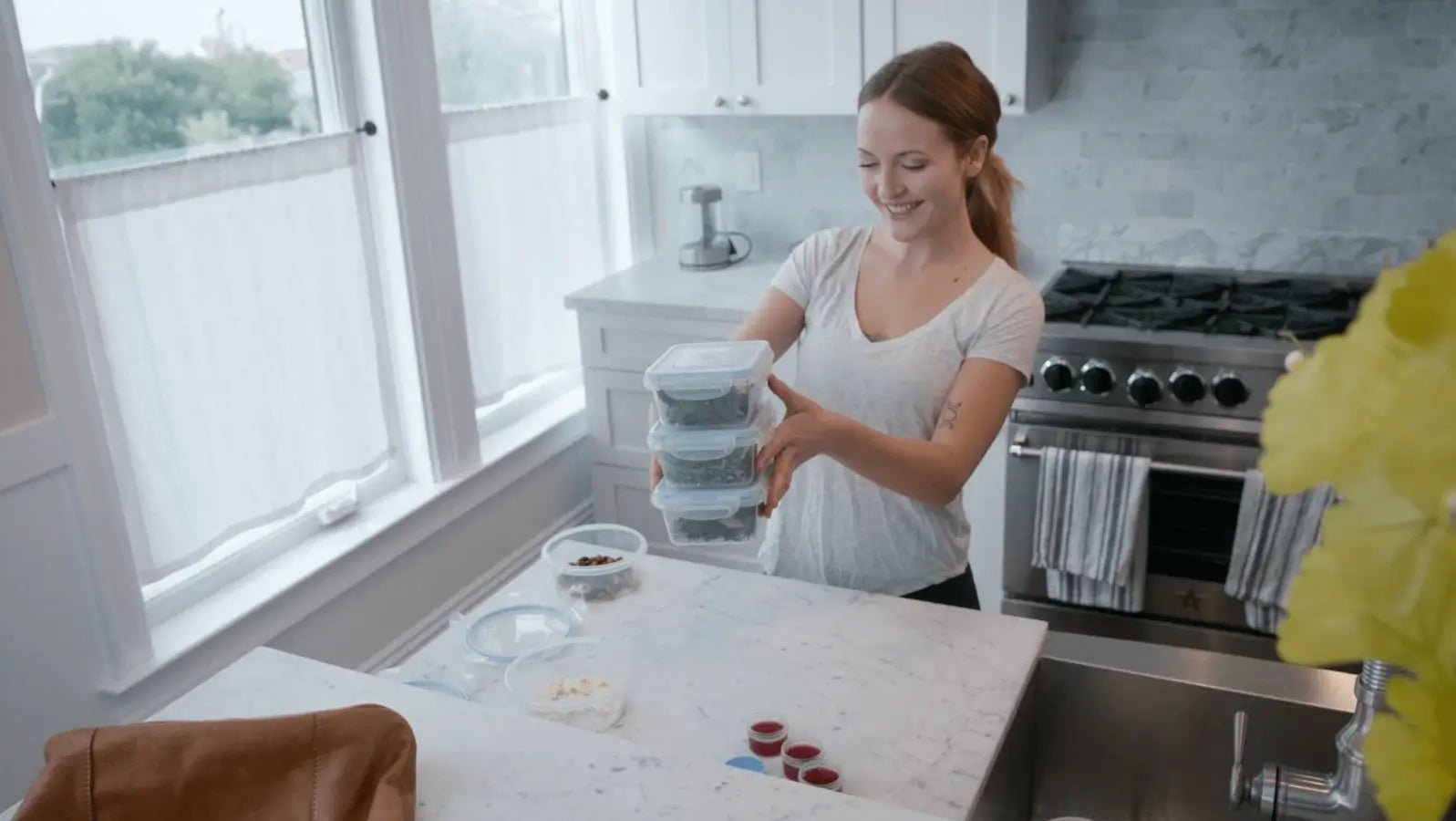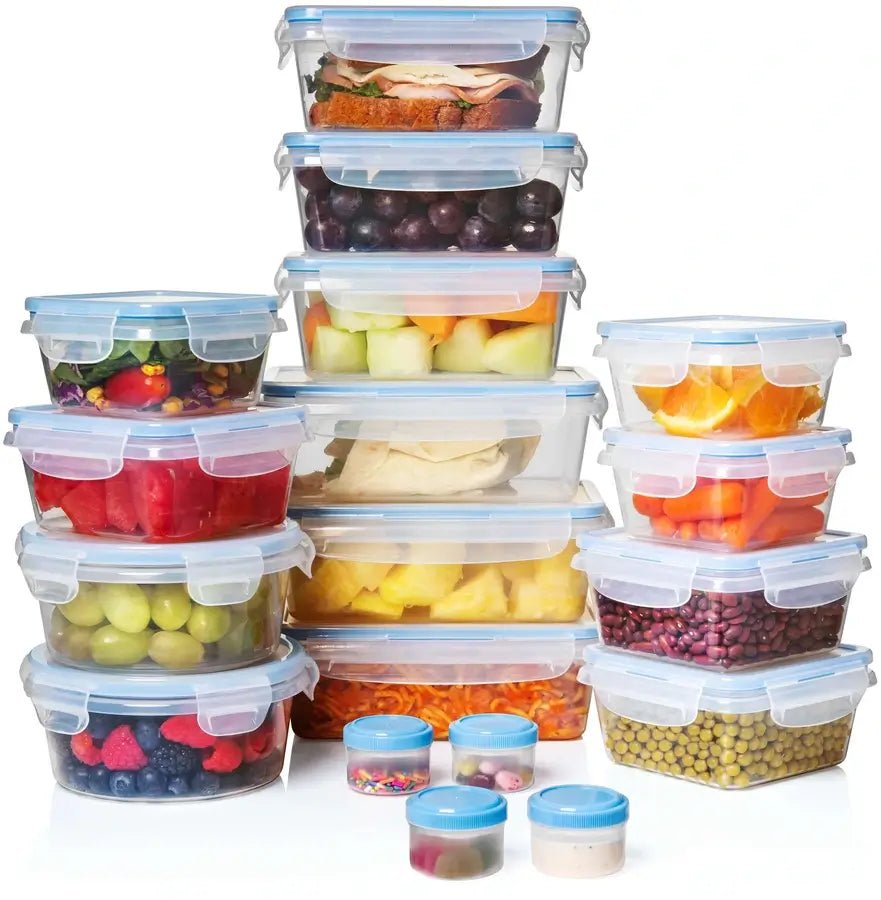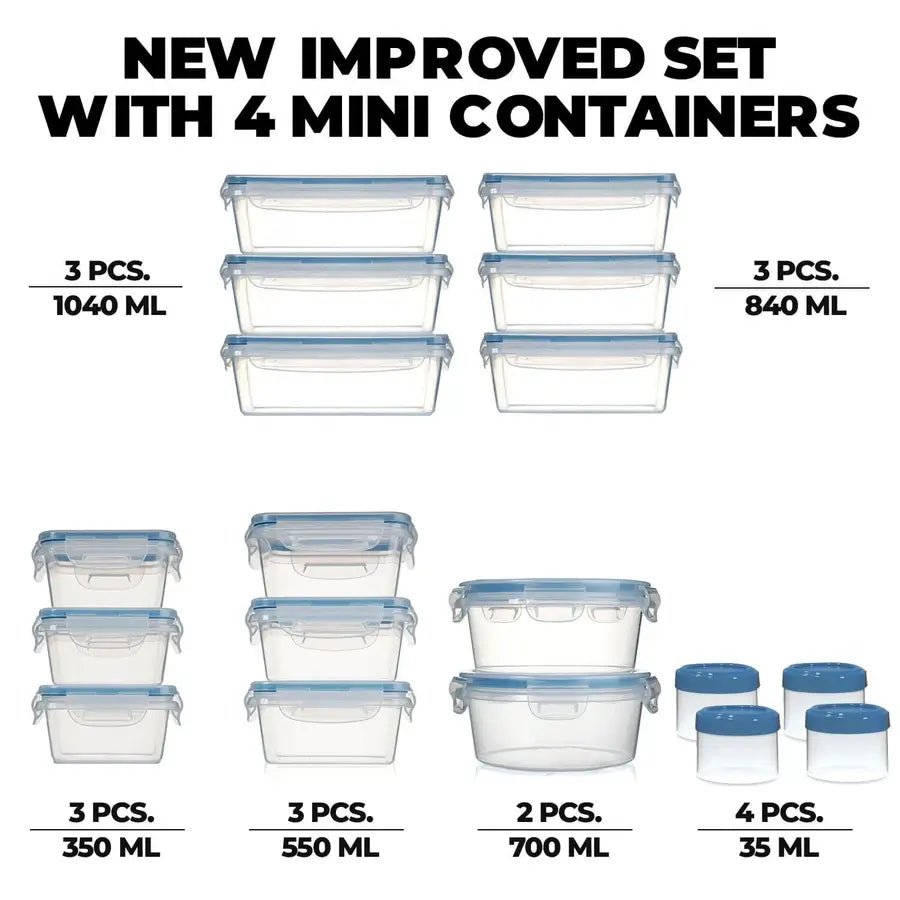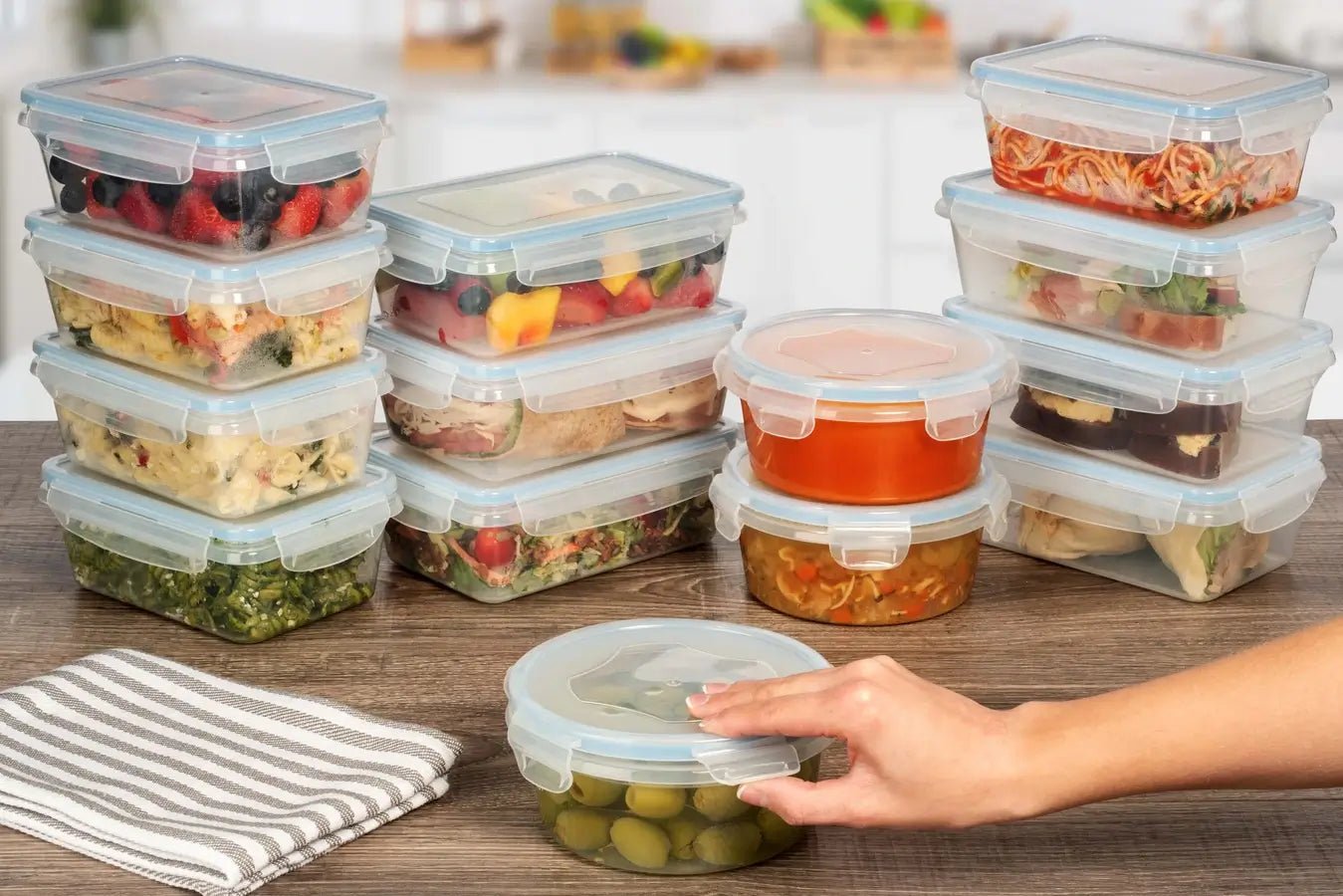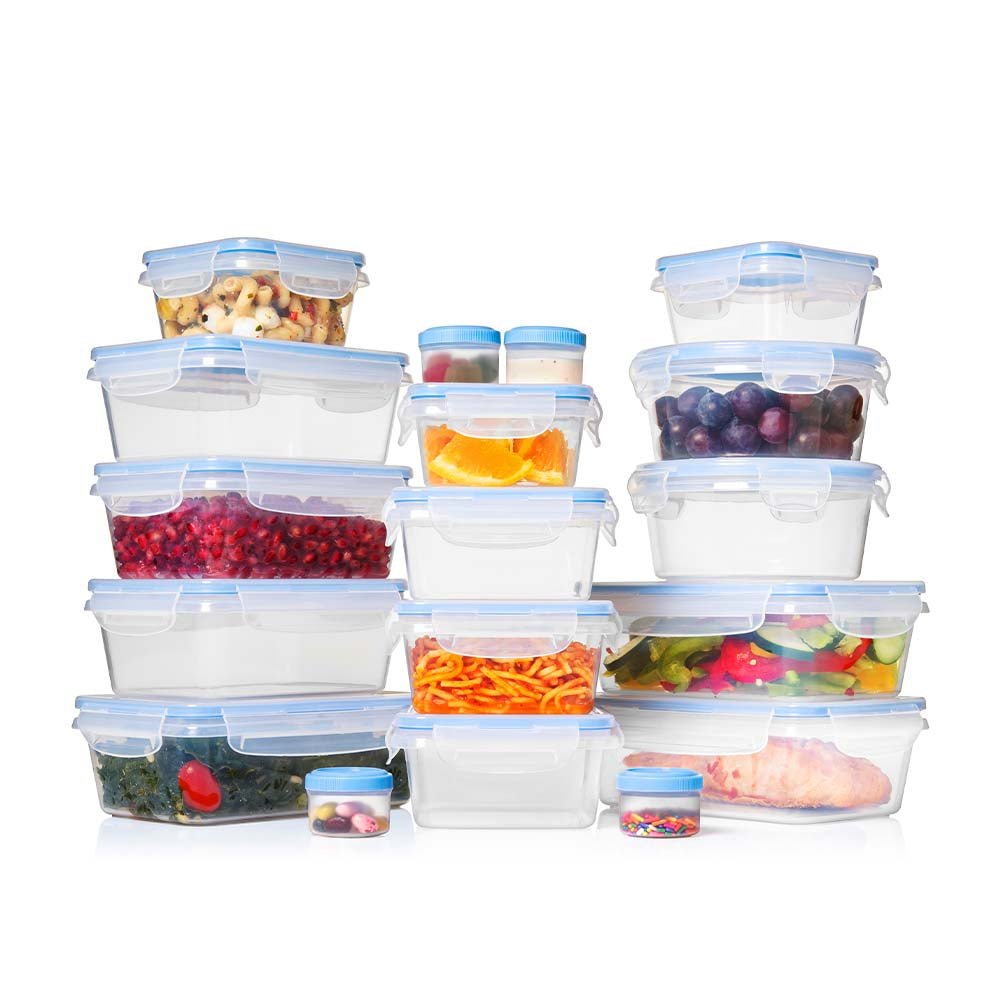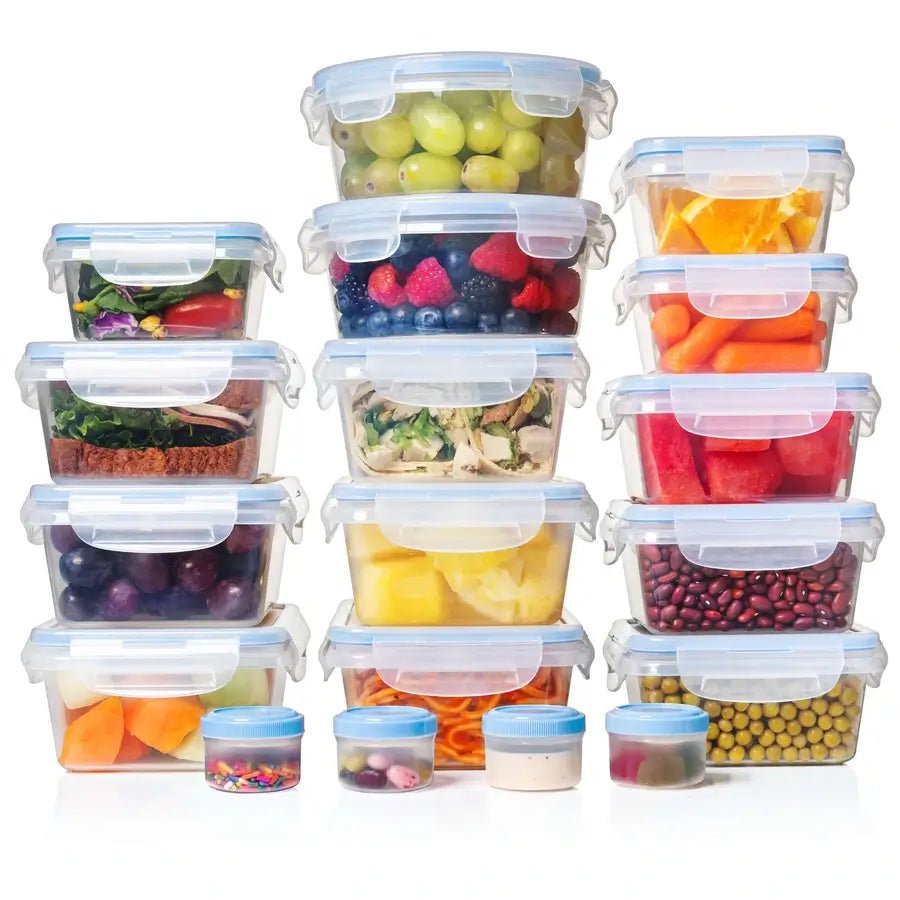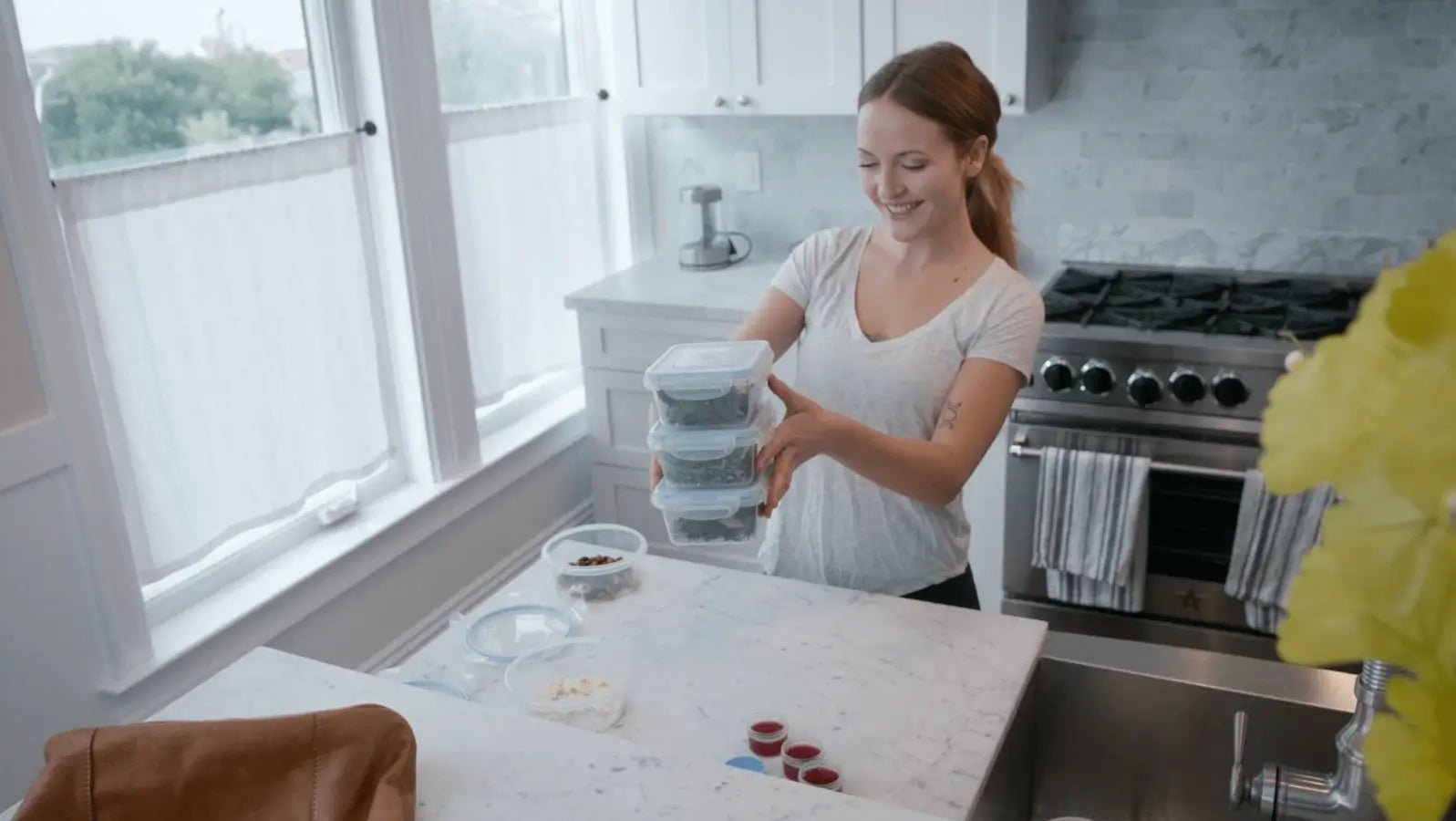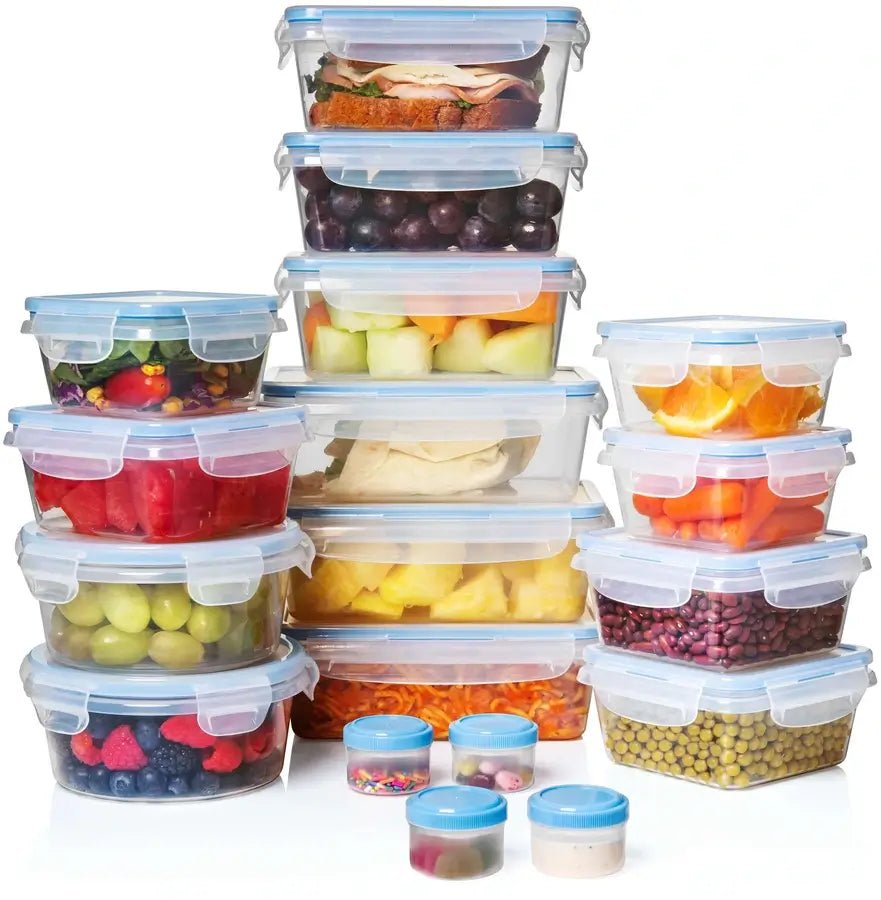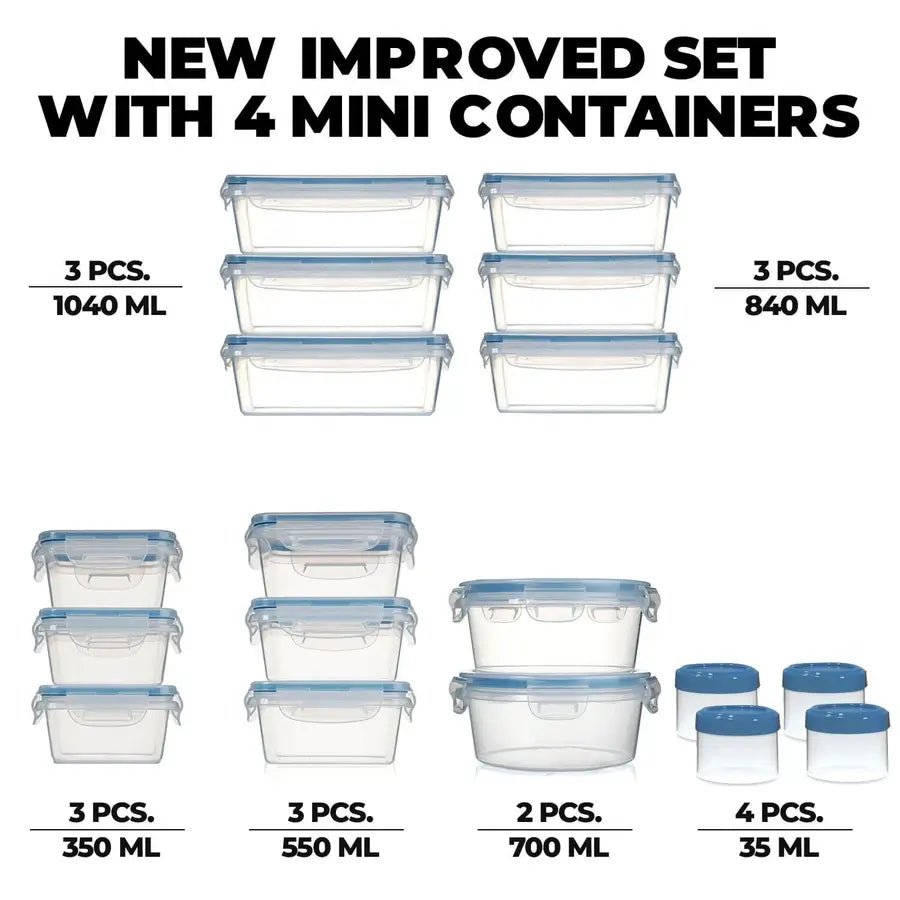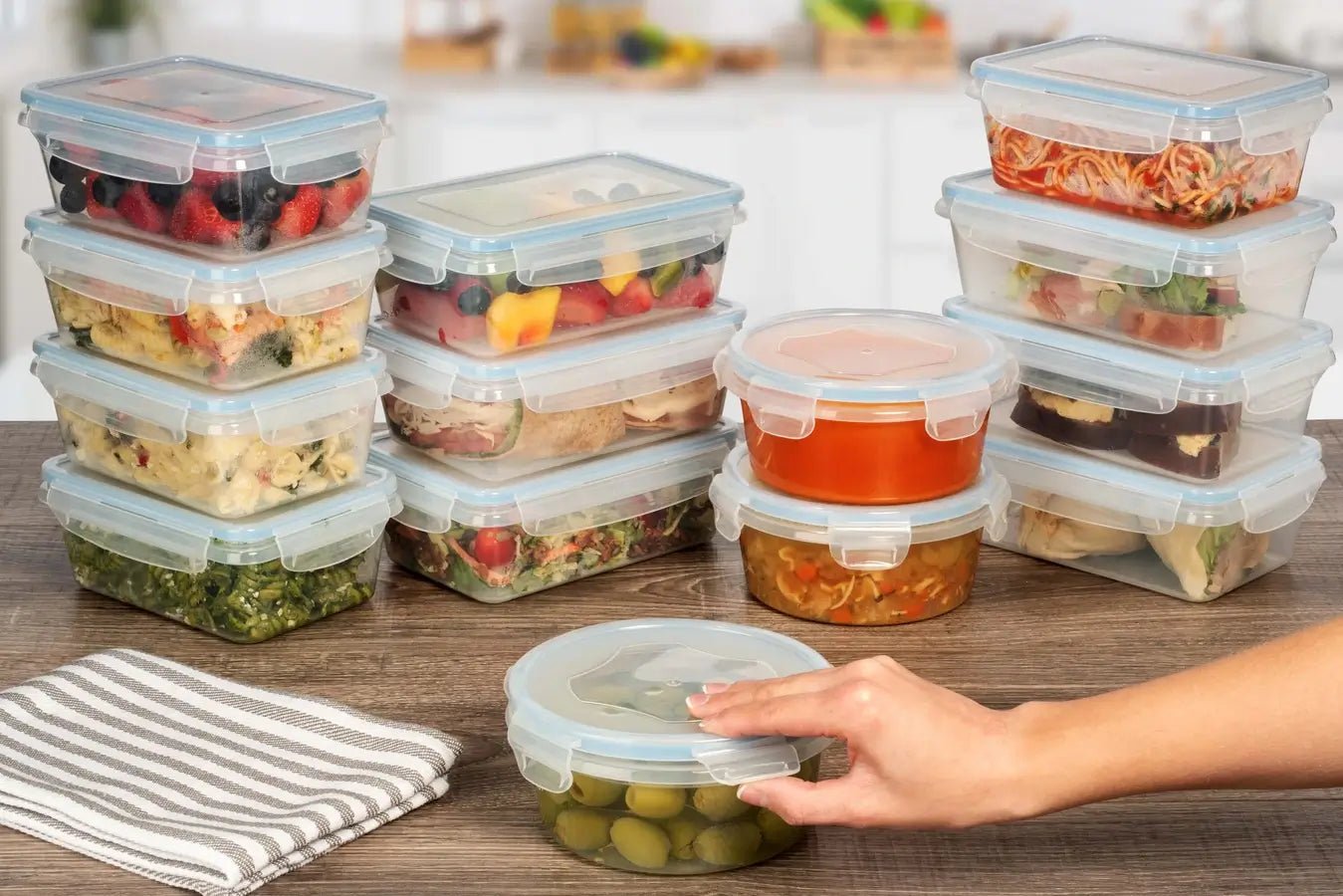 Meal Prep Containers - Set of 36 pc
Embrace the convenience of 36 meticulously crafted containers, each boasting airtight and leakproof capabilities. These containers are not just free from BPA but also exhibit remarkable resistance to odors and stains. They seamlessly complement your lifestyle, proving compatible with dishwashers, microwaves, freezers, and refrigerators.

This curated set introduces 36 BPA-free plastic containers, accompanied by lids, and includes a special touch with 4 sauce containers featuring cutting-edge snap-lock technology. The lids securely lock into place with 4 tabs, ensuring a robust and leak-proof seal while actively repelling stains and odors. Your convenience is paramount, as these containers gracefully navigate the dishwasher, microwave, freezer, and fridge, effortlessly adapting to your dynamic culinary demands.