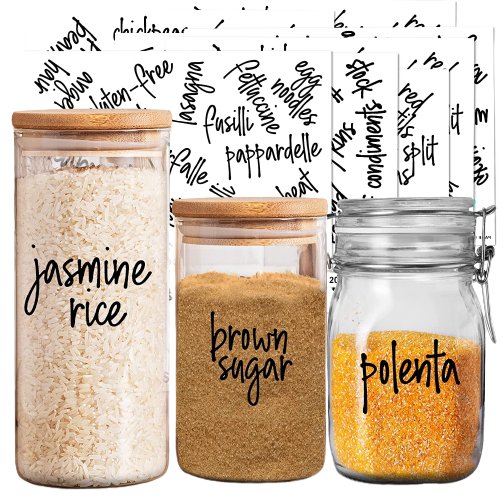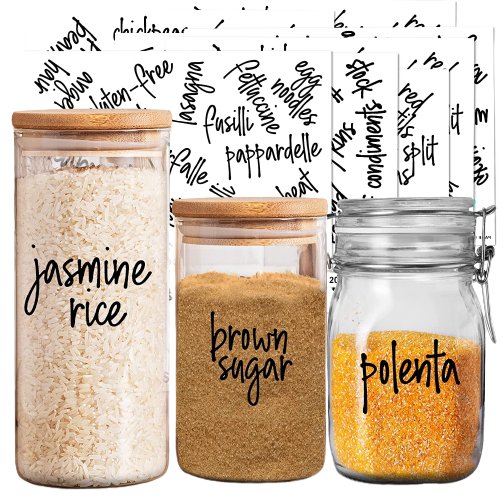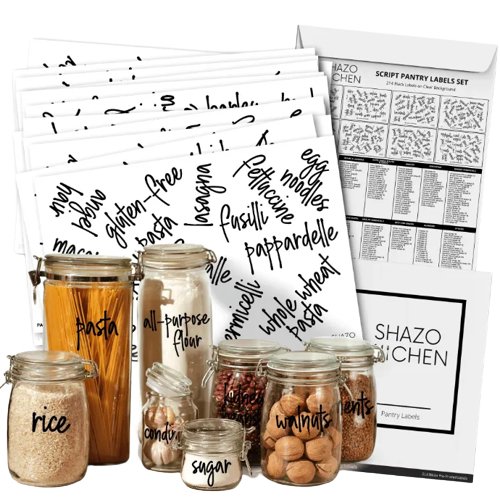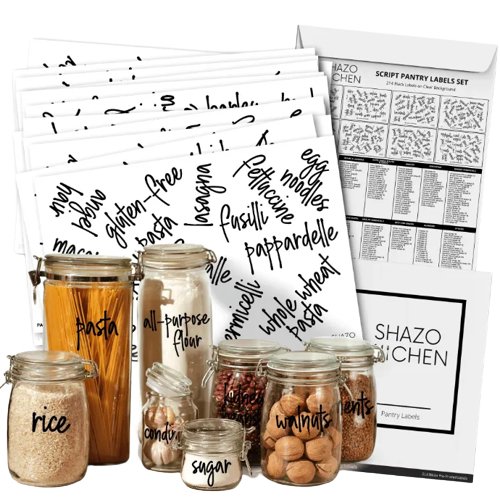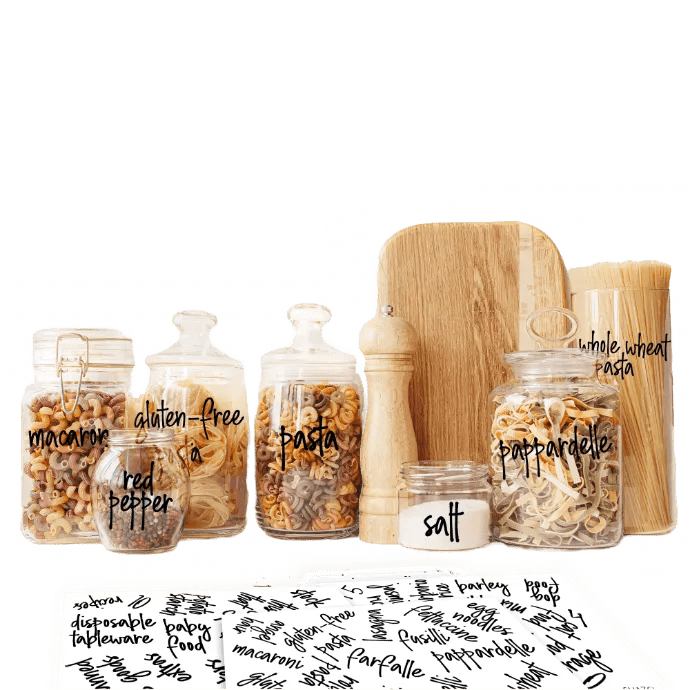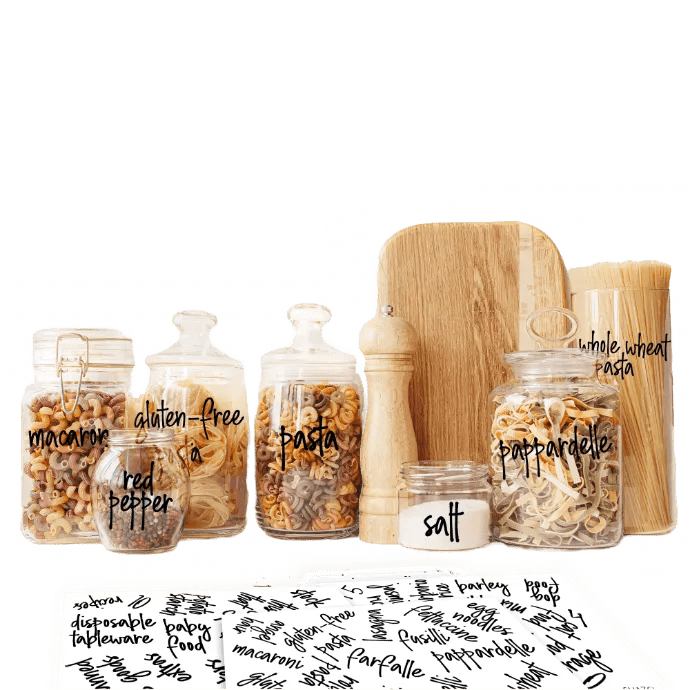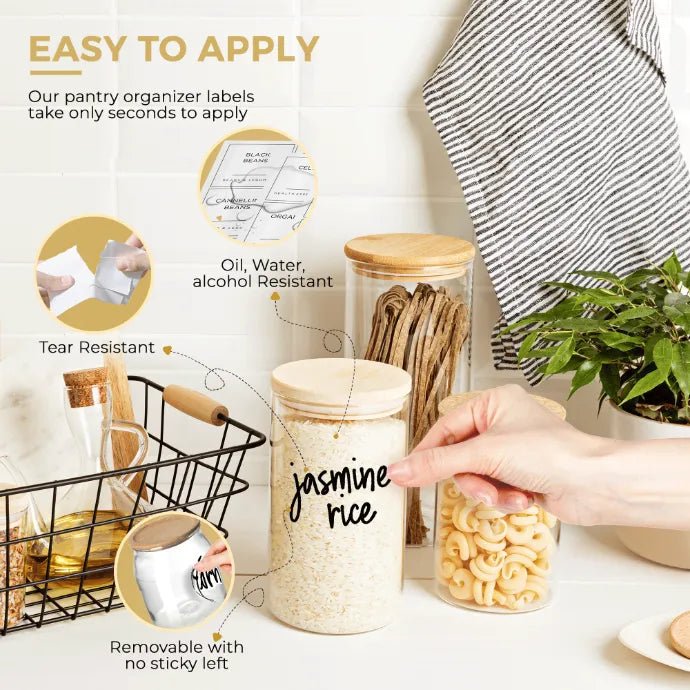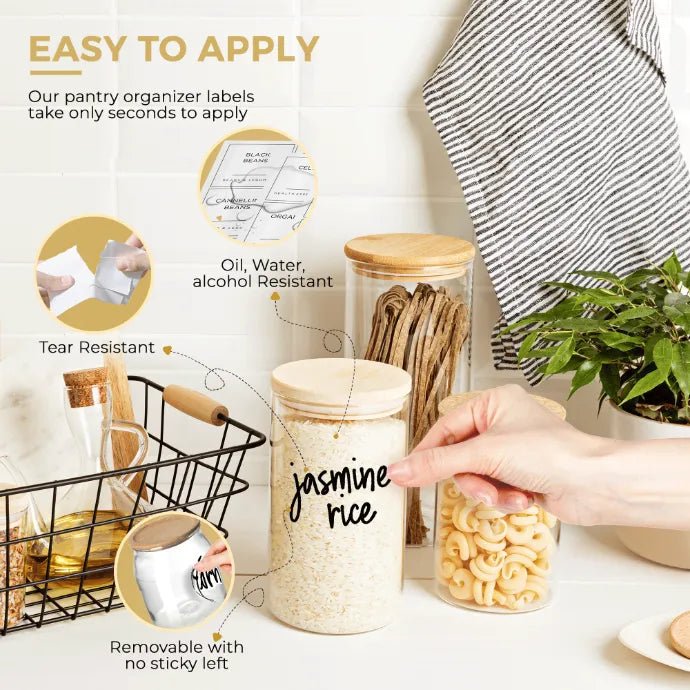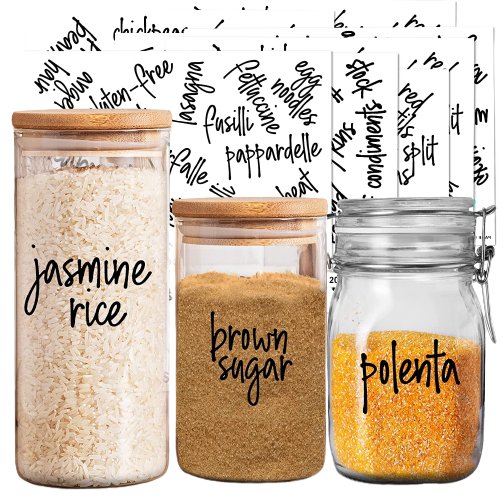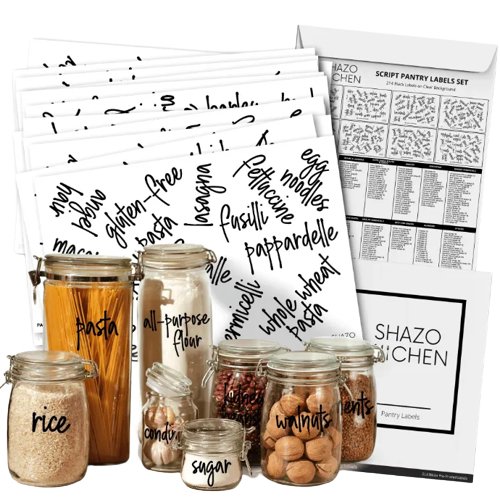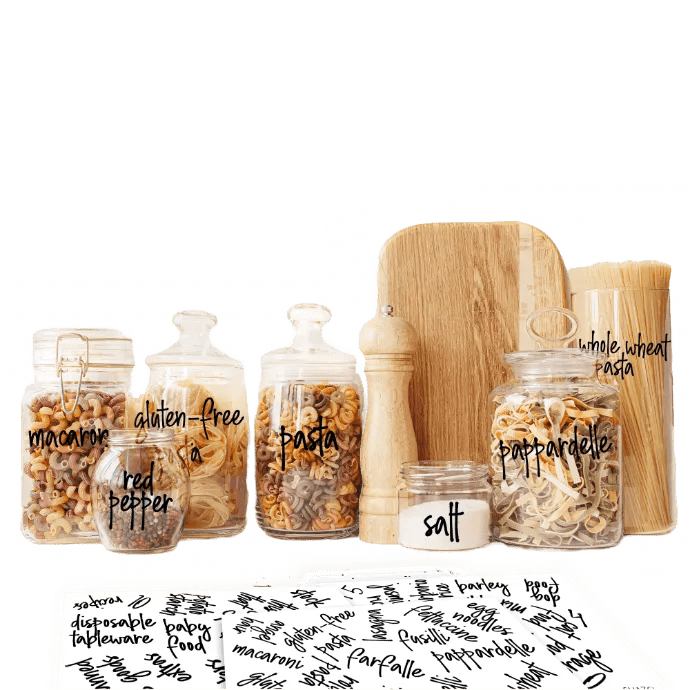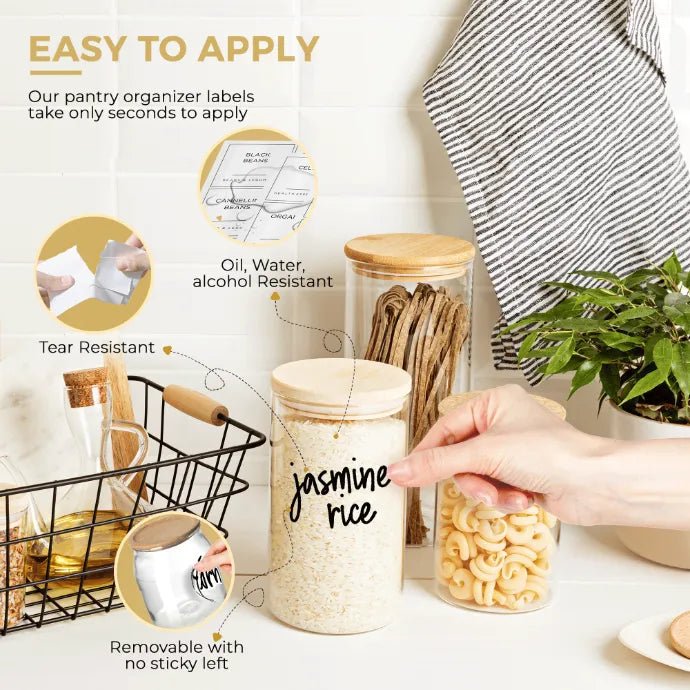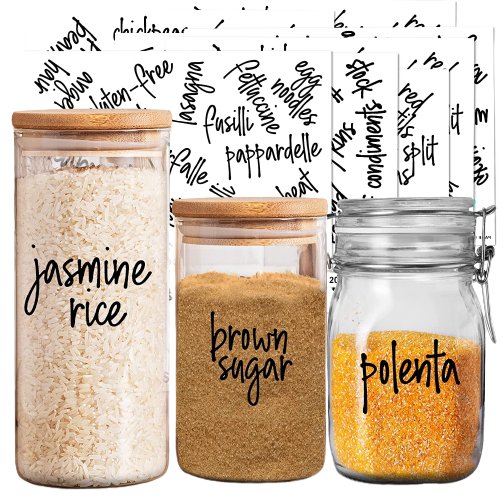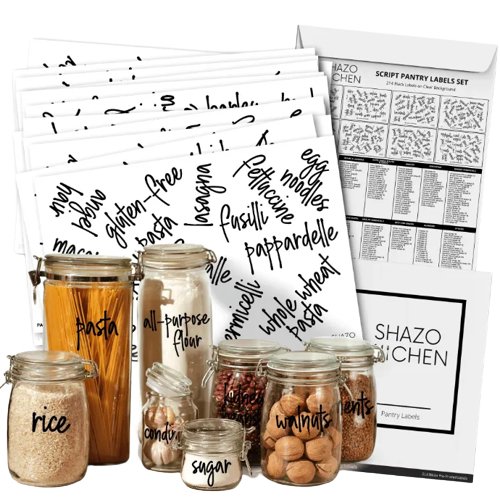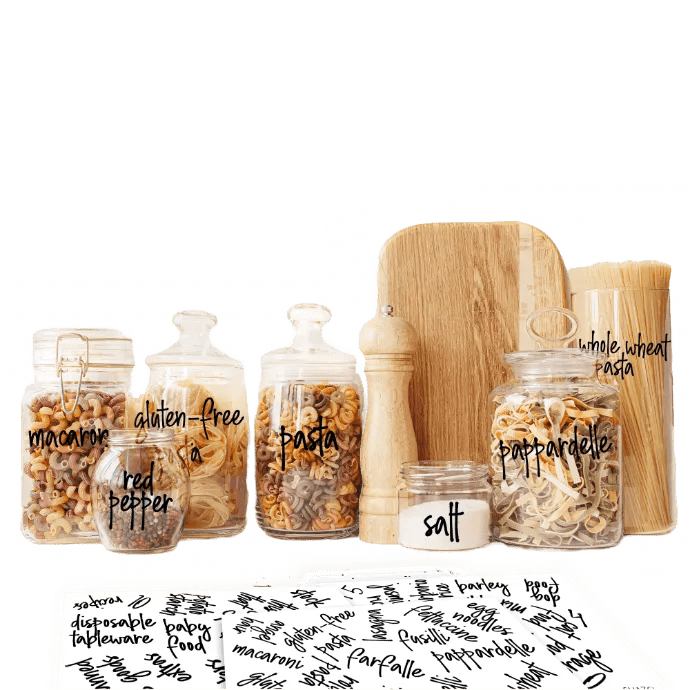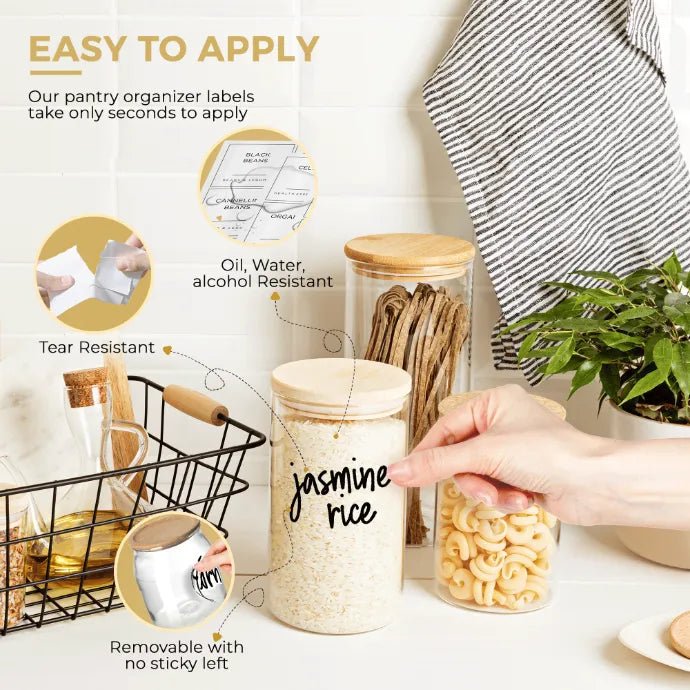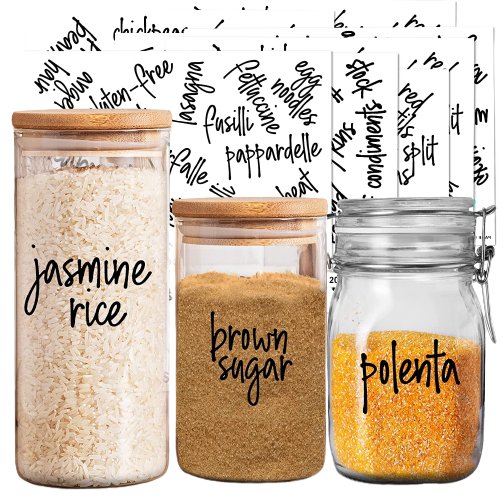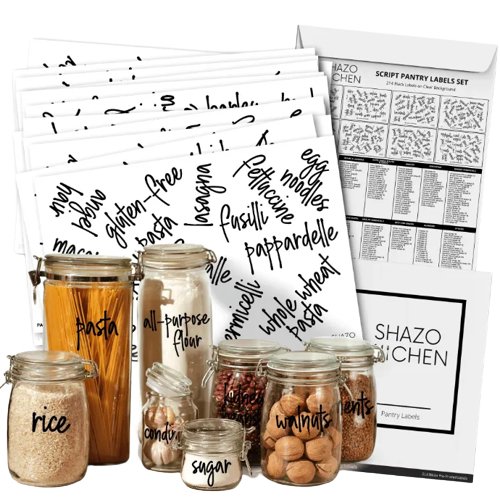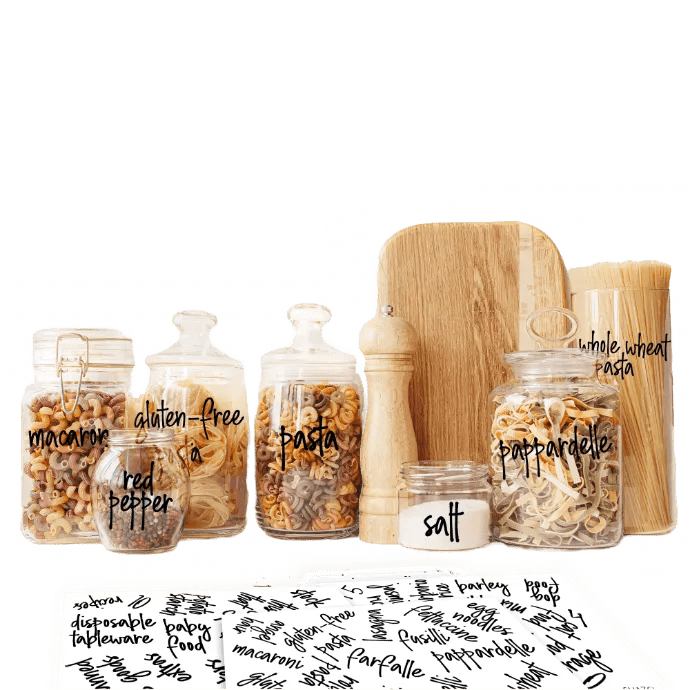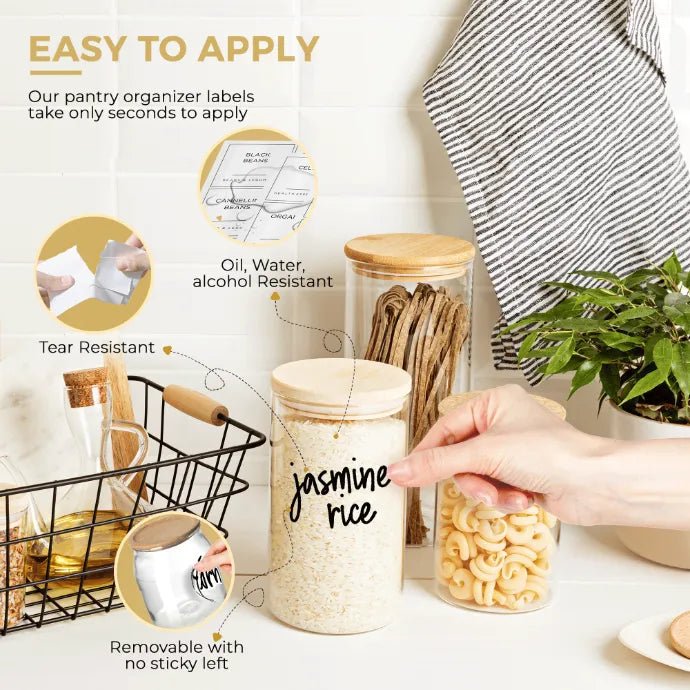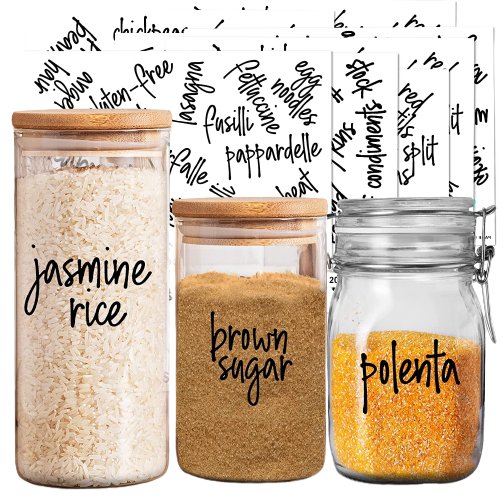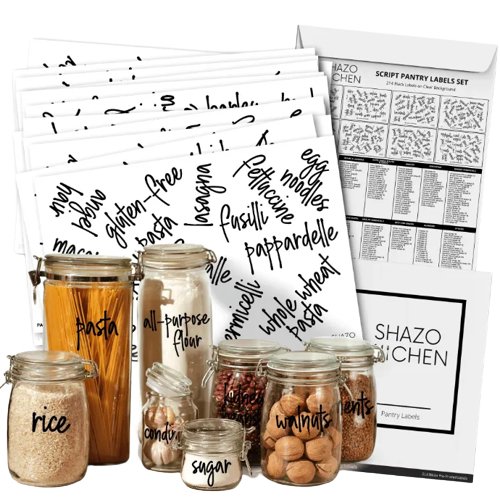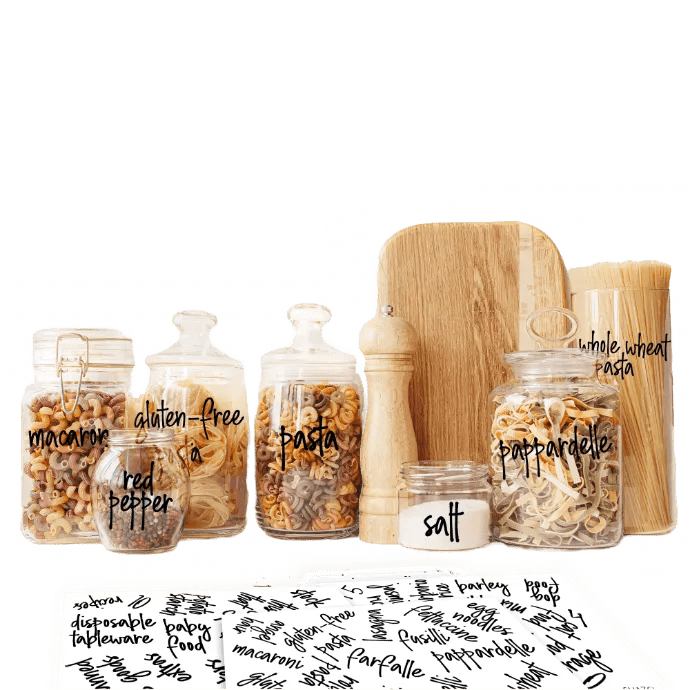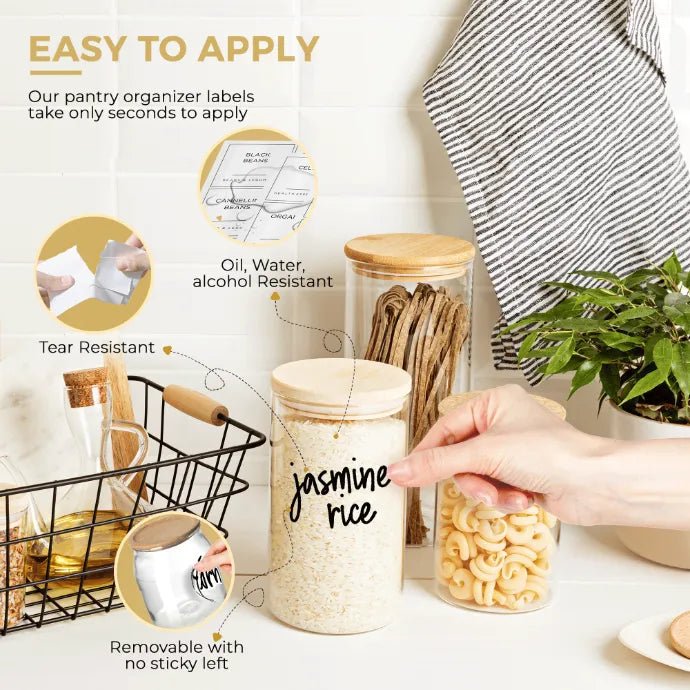 Script Pantry Labels - 214 Black Labels on Clear Background
Shazo Script Pantry Labels are arranged by category to be easily accessible. These 214 comprehensive, and up-to-date labels are designed in USA. They also come with a convenient alphabetical list. From trail mixes and cereals to your full range of grains and pastas, this set has got you covered.

These labels for Kitchen are STRONG and Water-Resistant, and can be used on both glass and plastic.
Shazo Kitchen stickers for Kitchen and Pantry are designed to stand the test of time. They are made up of clear, glossy, and high-quality PVC that is both water-resistant and durable. It is common to stock up on more than one set.

These Shazo Kitchen labels make great gifts (already included in beautiful packing). Shazo Kitchen & Pantry Labels will make your Kitchen Sparkle. Make your home picture perfect with this fresh, and modern set of Labels.
Love these Labels!
Love the font & they worked perfectly on my food storage containers.
Nice set
Pantry labels did not disappoint, however, handle with care, your finger prints remain on labels. I also notice weight watchers numbers, weird to me and no use for them. I also did not find labels for waffles mix or un-bleached flour and some others. But overall served my needs.
Professional cabinet storage
Love these labels for my Rubbermaid brilliance storage containers. Makes cabinets look professional and the writing is whimsical. They have wide array of foods and items you might need. Stay on well so far but I always hand wash most of my storage containers.