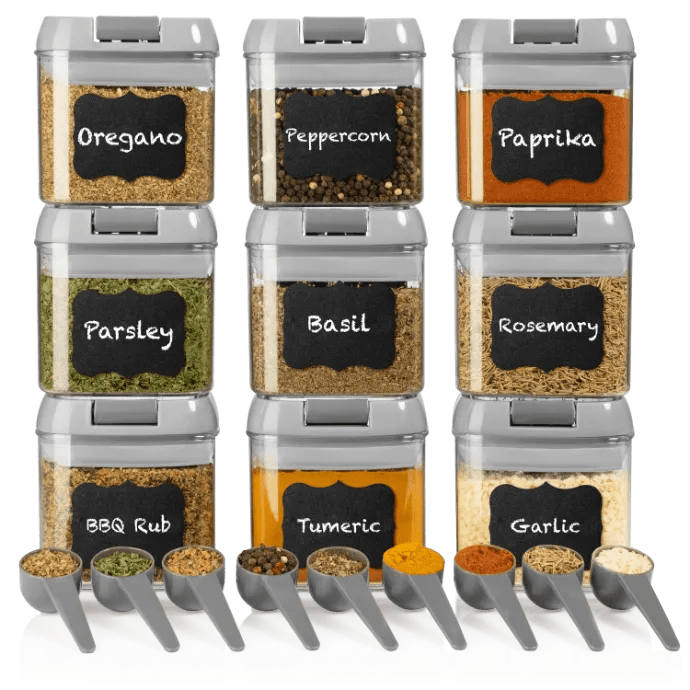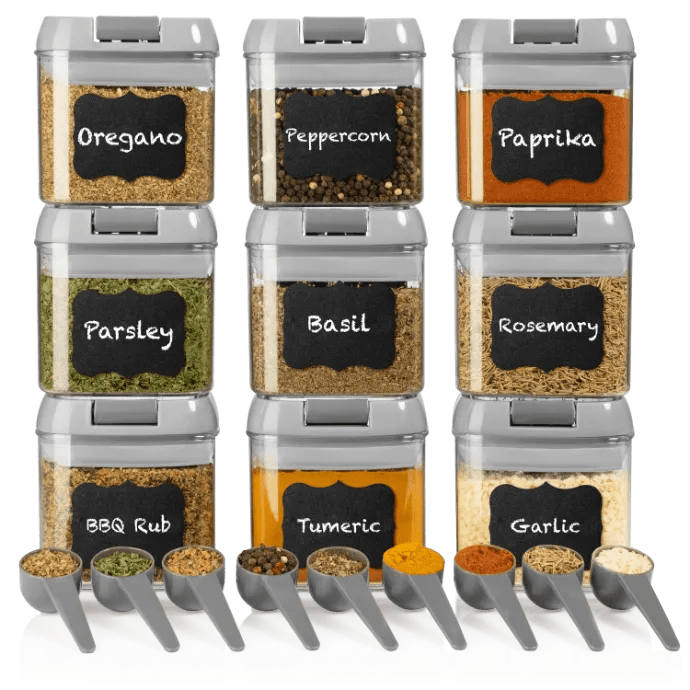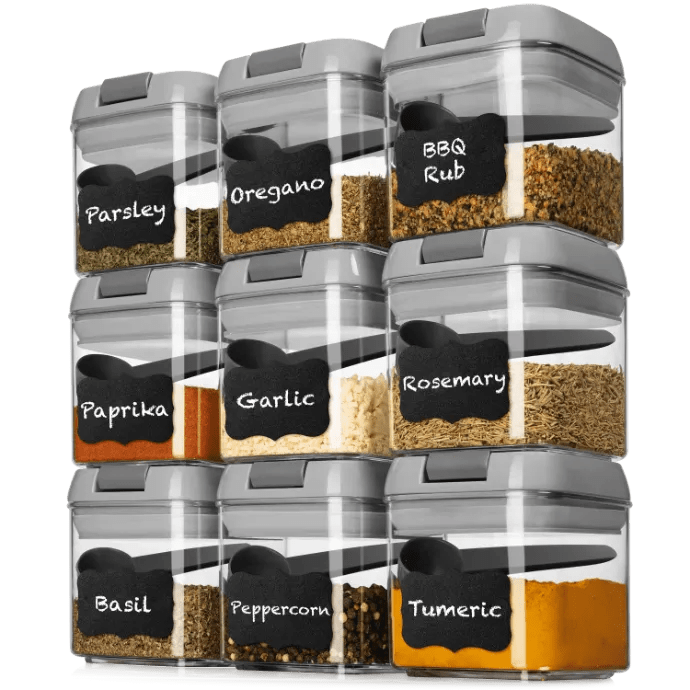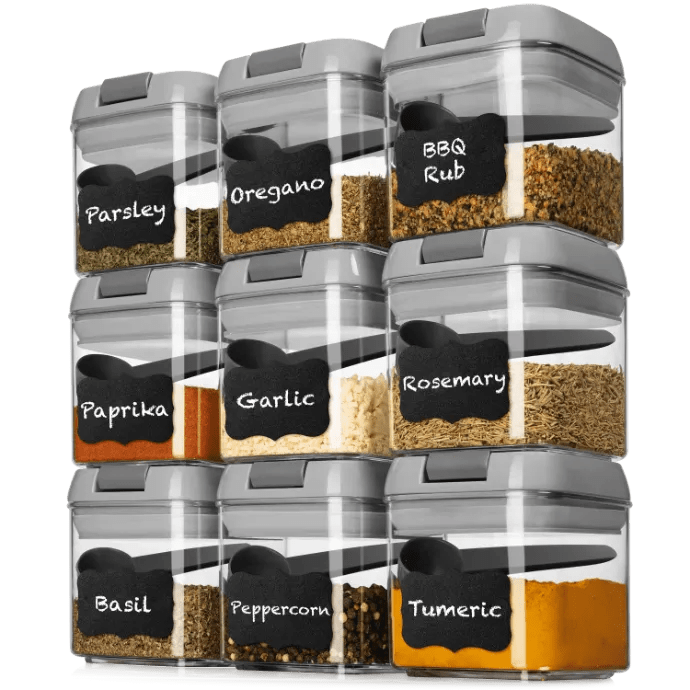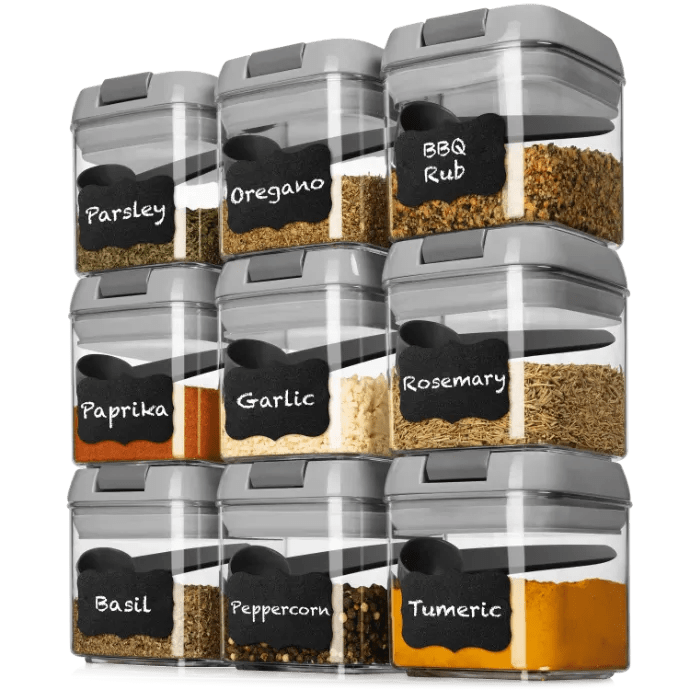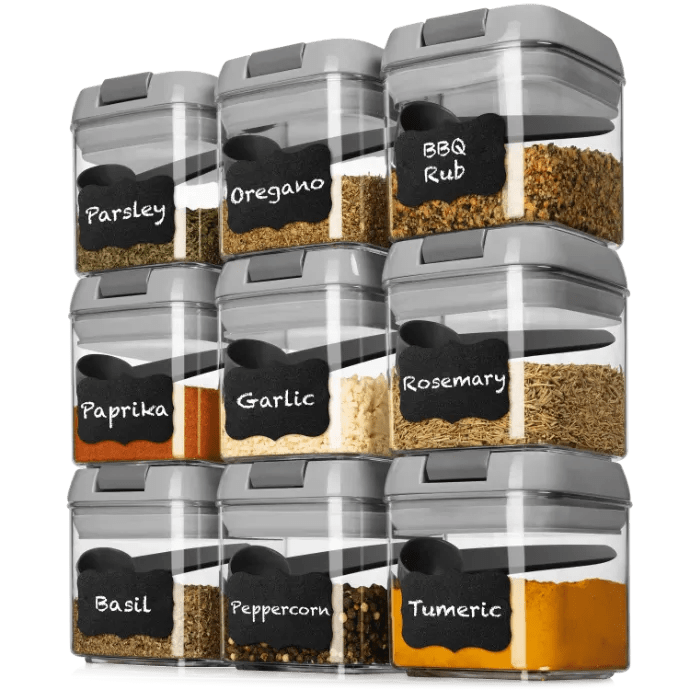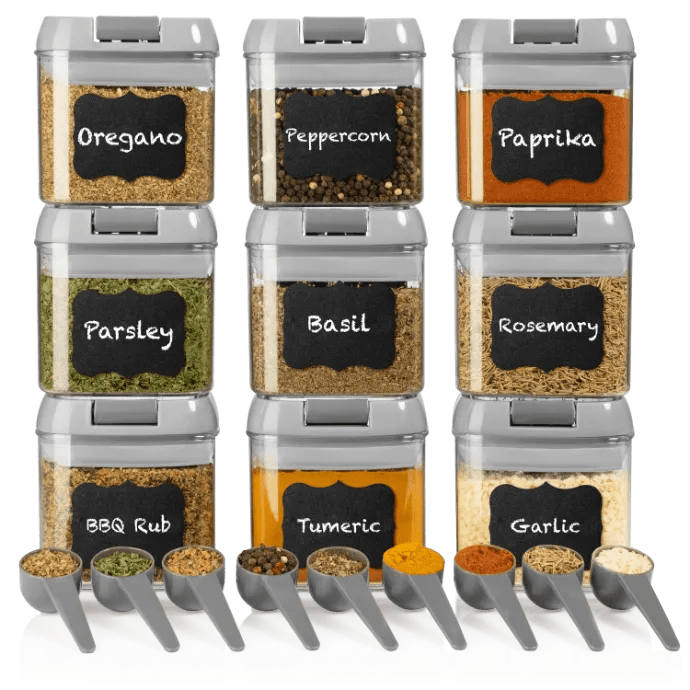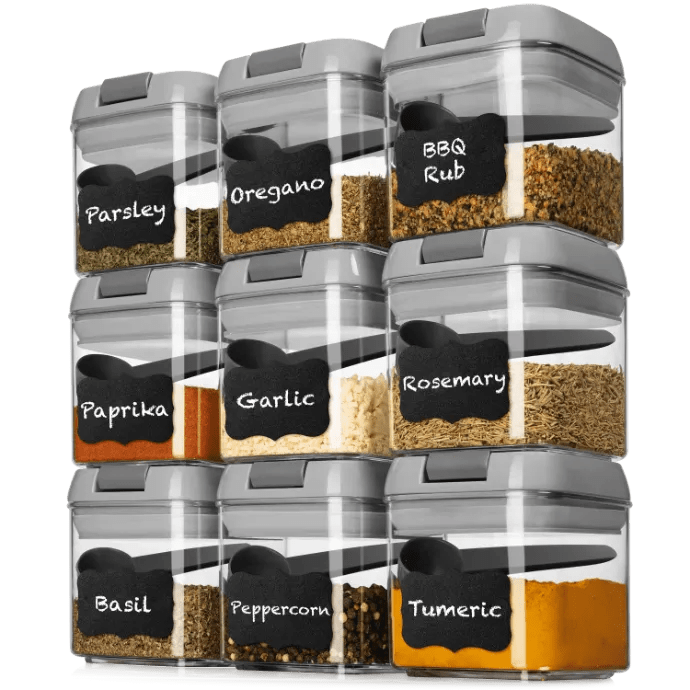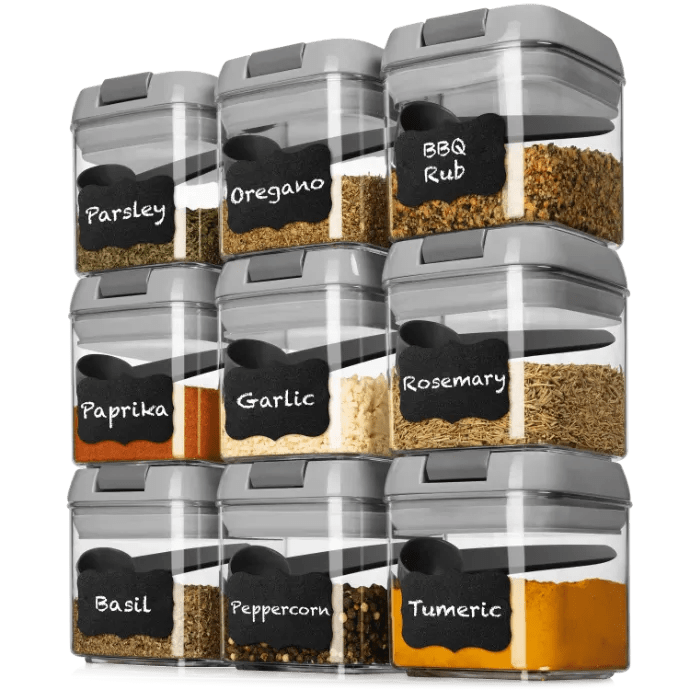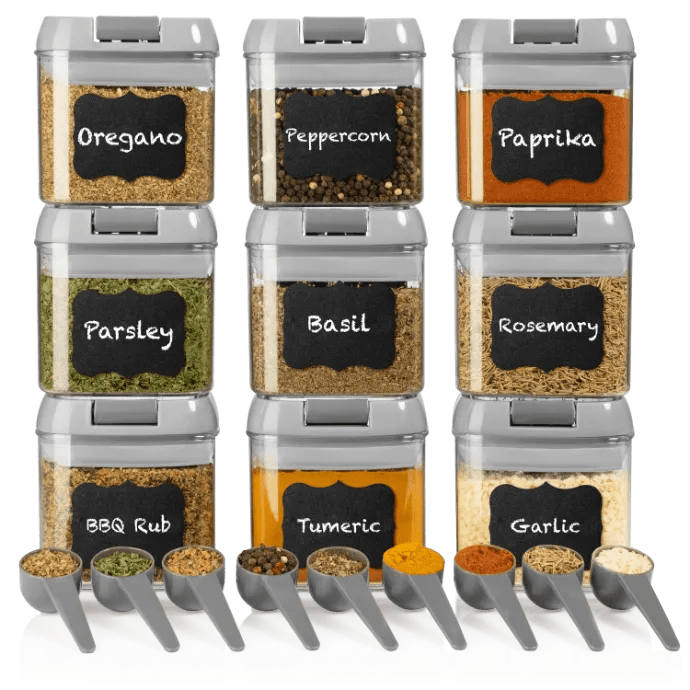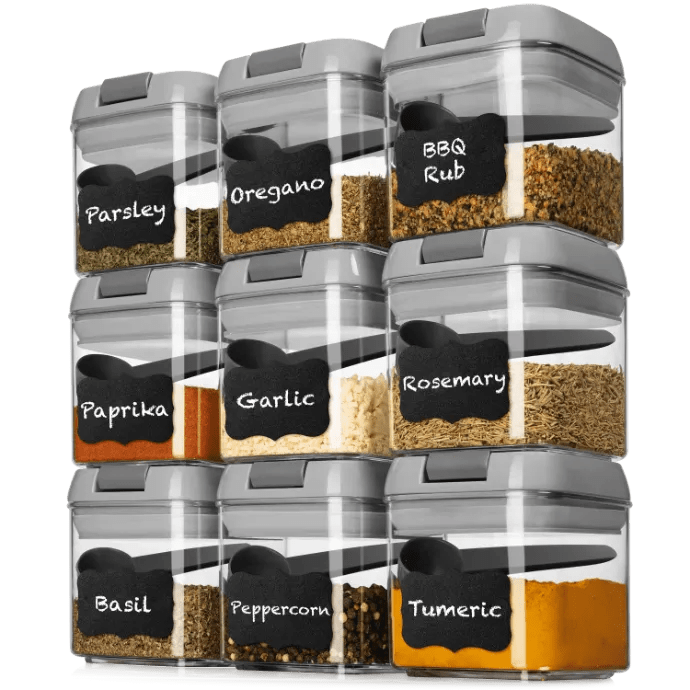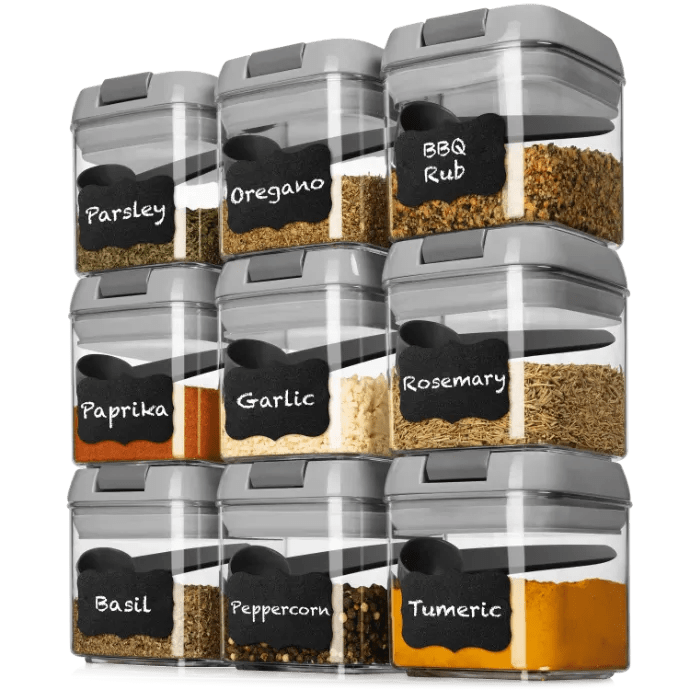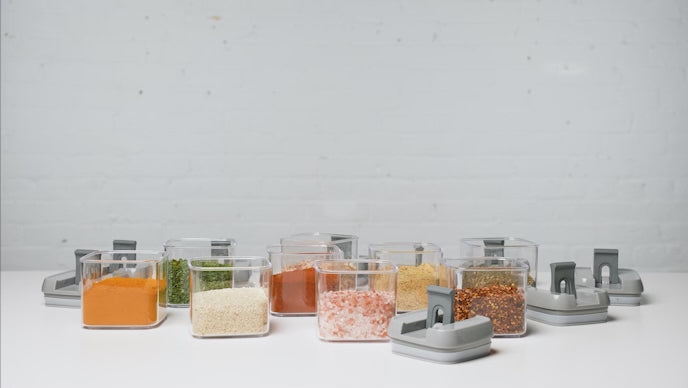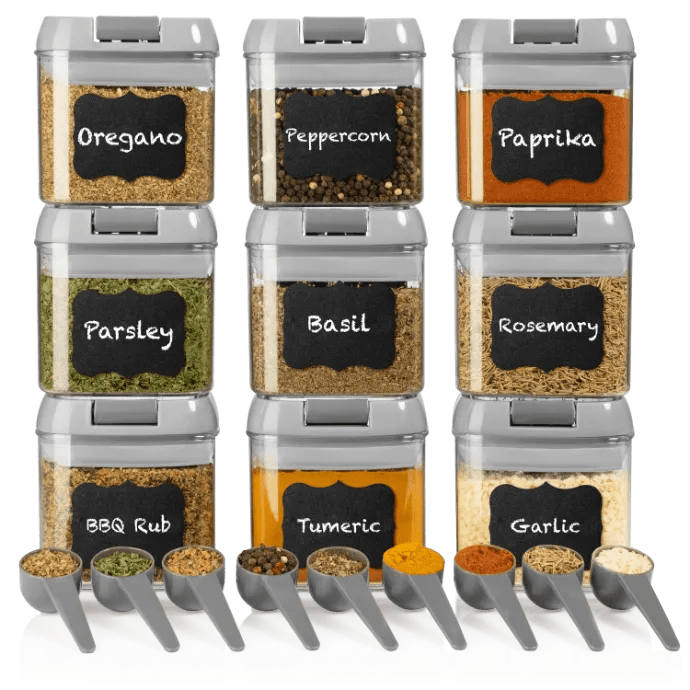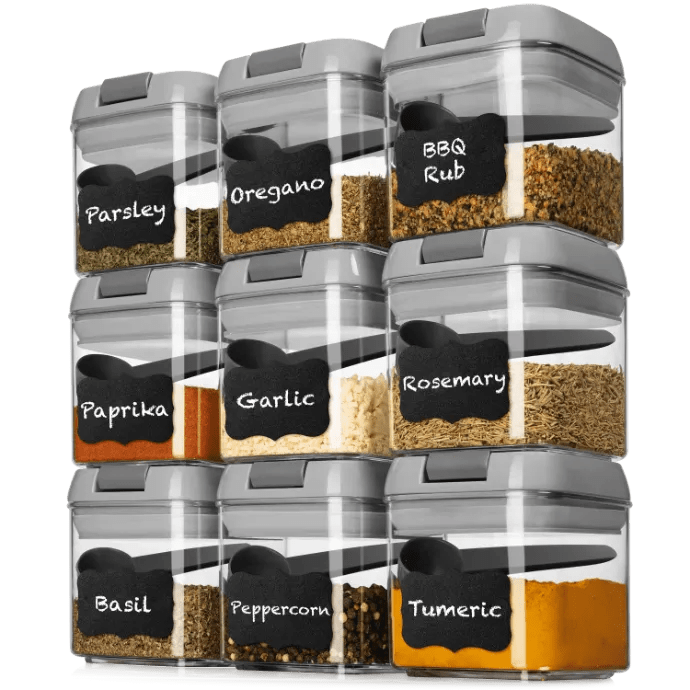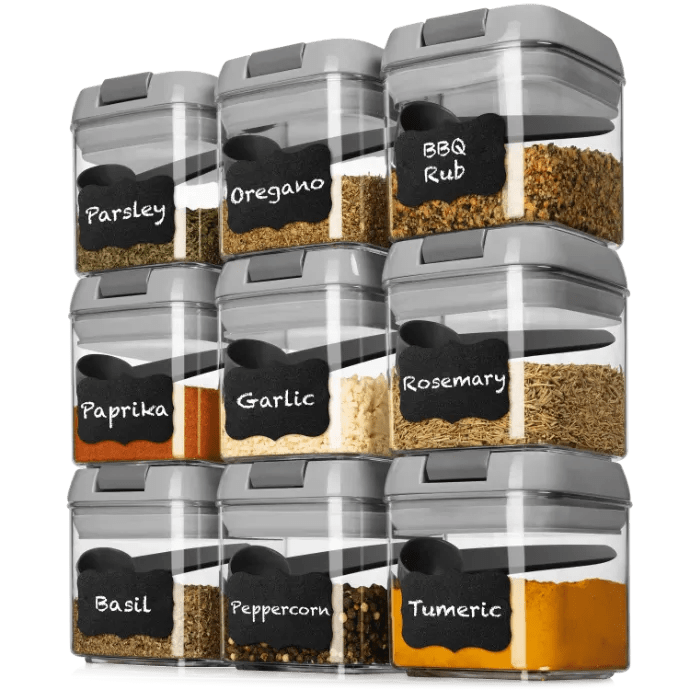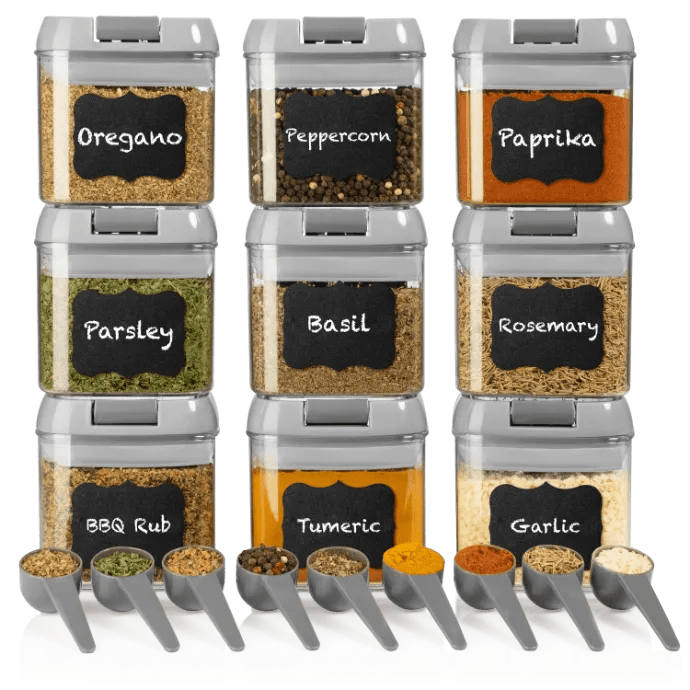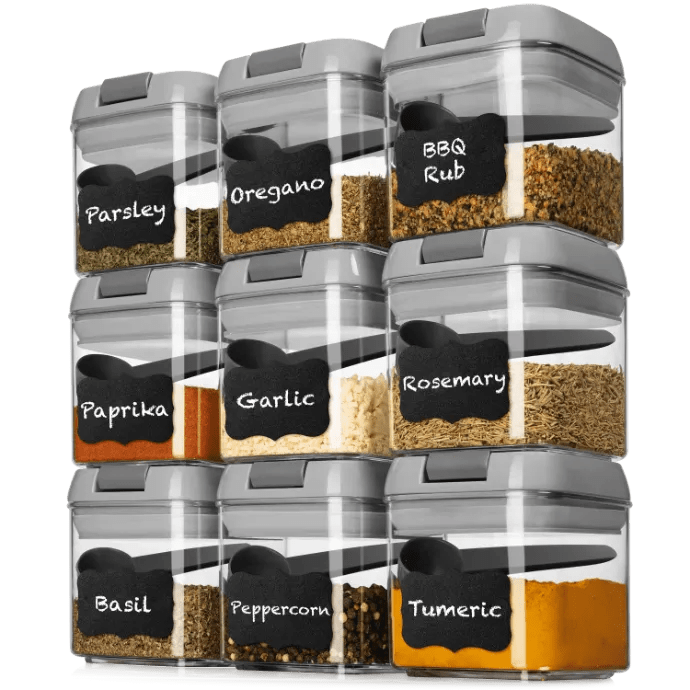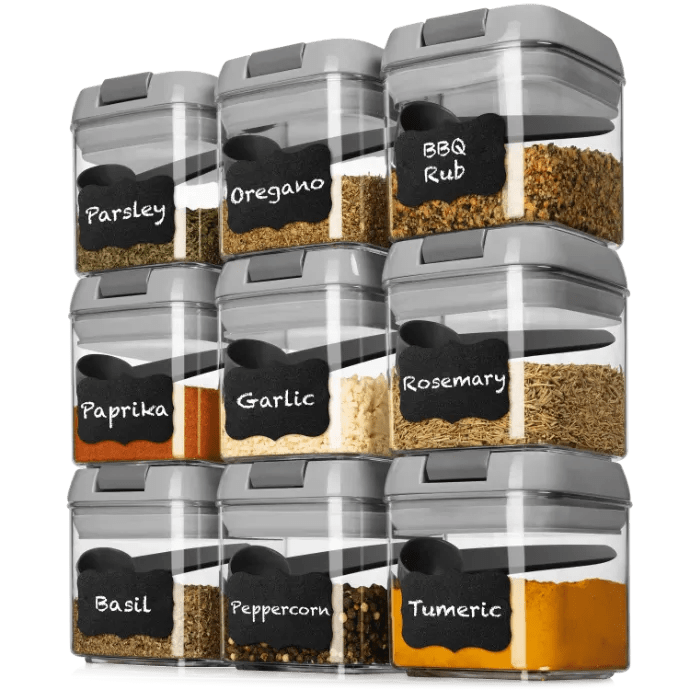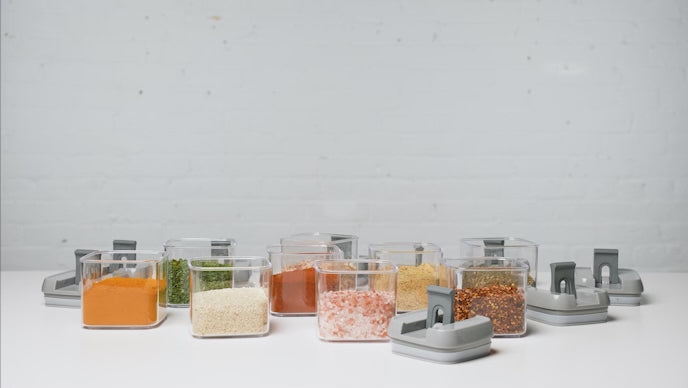 Airtight, leakproof containers. BPA free, odor & stain resistant, suitable for dishwasher, microwave, freezer, and fridge. Various sizes for all storage needs. Stackable design for easy organization.
-air-tight containers that are easy to access and use. They can hold dry foods, liquids, and more, and come with a matching set of spoons. The stackable design saves space in your pantry and cabinets, and the large vinyl labels are reusable and dishwasher safe. With a secure sealing lid and shatterproof design, this set is perfect for anyone looking for easy and efficient food storage.
-Included with your set, 9 Gray spoons to match 9 containers. Makes this a great combo !
-Not only are these good for dry foods, but our containers are great for holding liquids such as water, juice, soup, and more. Container corners allow for easy pouring. Don't worry about spills as the Shazo containers are designed to seal all liquids with airtight technology once the handle has been pushed down
Great for my tea cabinet
I LOVE loose leaf tea and was using mason jars for storage before. These containers can stack and have cute labels as well. They make my tea cabinet look much more organized which is a great way to start the day :)
Very nice square boxes
The plastic boxes are very nice. They are a great size, they seal well and stack nicely. I will probably buy more of them.
Great poduct
The containers are airtight and work well
Just what I was looking for to store gummy vitamins
Perfect for storing gummy vitamins. Easier to open than the bottles the gummies come in